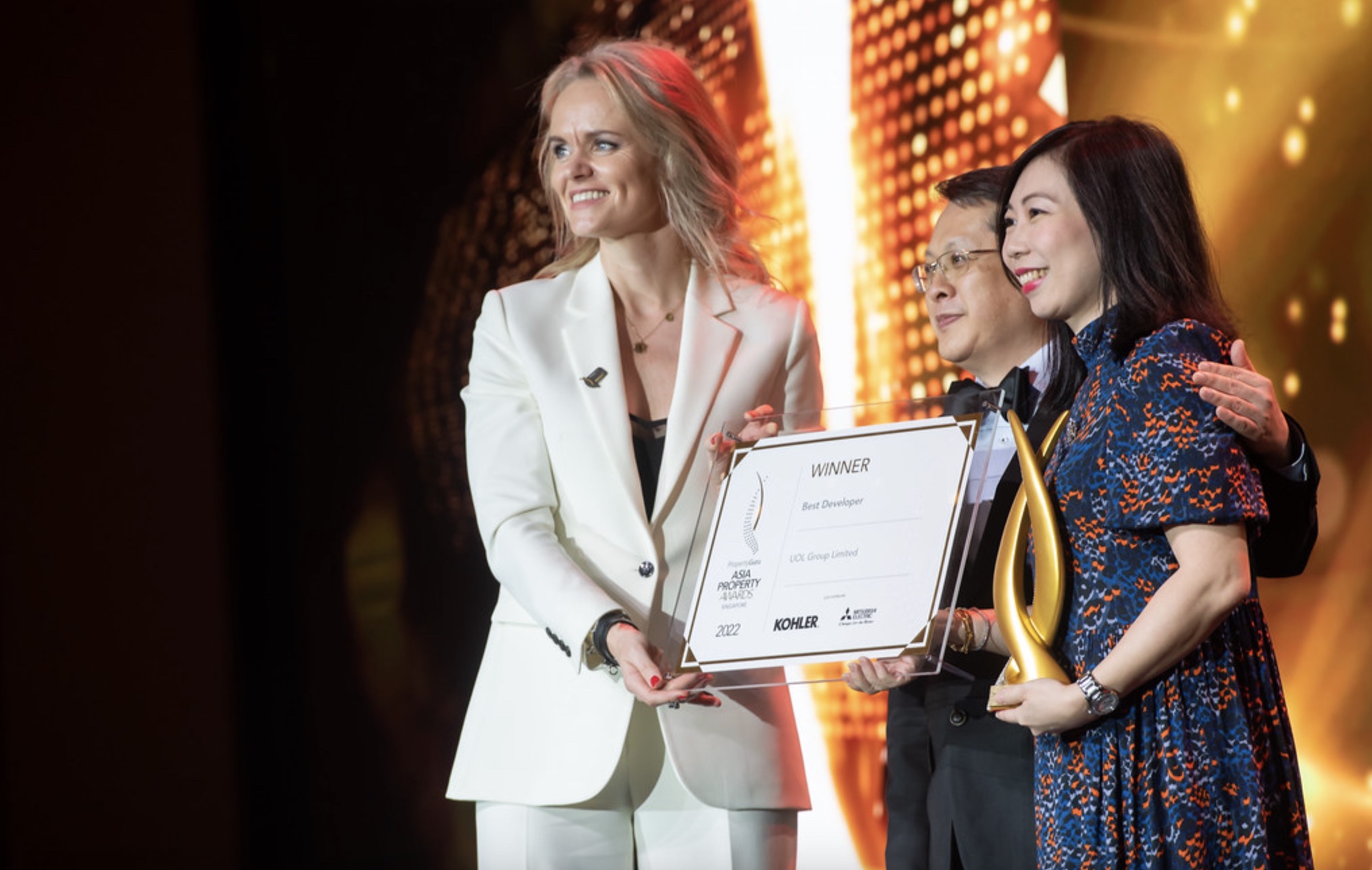 Kristin Thorsteins, a respected industry expert renowned for her extensive experience in hotel and real estate development, and the chairperson of the independent judging panel of PropertyGuru Asia Property Awards (Singapore) tells us about the current and future trends shaping Singapore's property sector.
The Head of Partnerships for IWG plc (APAC) possesses a deep understanding of the challenges and opportunities faced by the industry, from emerging market demands to sustainability considerations. Thorsteins' unique blend of experience in hotel development, real estate advisory, and flexible office space operations offers a comprehensive understanding of the industry's evolving landscape.
What's your insights on the future trends shaping Singapore's property and real estate sector?
The property and real estate sectors in Singapore are affected by a combination of government policies, external economic conditions, and buyer-seller dynamics. If we look at the private residential market, we are starting to see the impact of supply growth, higher interest rates and the latest Government Cooling Measures with private housing prices falling by 0.2 percent in 2Q 2023, according to the latest statistics released by the URA. This, combined with somewhat uncertain external environment and volatile global economic conditions, will influence the demand for homes in Singapore. Property seekers may adopt a cautious 'wait-and-see' approach but at the same time, sellers might be motivated to maintain higher prices.
Similarly, rentals of private residential properties increased by 2.8 percent in the second quarter, way lower than the 7.2 percent increase reported in the previous quarter which shows us that the frenzy in the rental market is easing as more condominiums get completed and tenants become more resistant to rental price increases.
Singapore recently dodged a technical recession, but the general outlook is still uncertain. Nonetheless I don't see property prices go down in the near term. Singapore is blessed with government policies that leave nothing to chance and which reduce the kind of supply and demand fluctuations that we see in other countries, while providing secure housing for Singapore's citizens.
As we are racing towards the Green Plan 2030 - what kind of sustainability considerations are we looking at in the next few years? Which are the green buildings/ game changers in achieving net zero carbon emissions?
If I were to describe my opinion on what sort of sustainability considerations would be a game changer, I'd like to borrow a phrase that my former judging panel member Joelle Chen used in her opinion article (published by The Business Times): "Enough of the carrots, it's time for the sticks". There is no shortage of opportunities to integrate carbon reducing initiatives into new constructions, or better yet, consider adaptive reuse of existing buildings and developers in Singapore could move much faster in this regard than they currently do. If you look to other regions that are at the forefront of sustainability such as the EU or the UK, it was punitive government legislations that propelled integration of carbon reducing initiatives in construction and I think it's only a matter of time before Singapore authorities, visionary as they are, will adopt similar measures.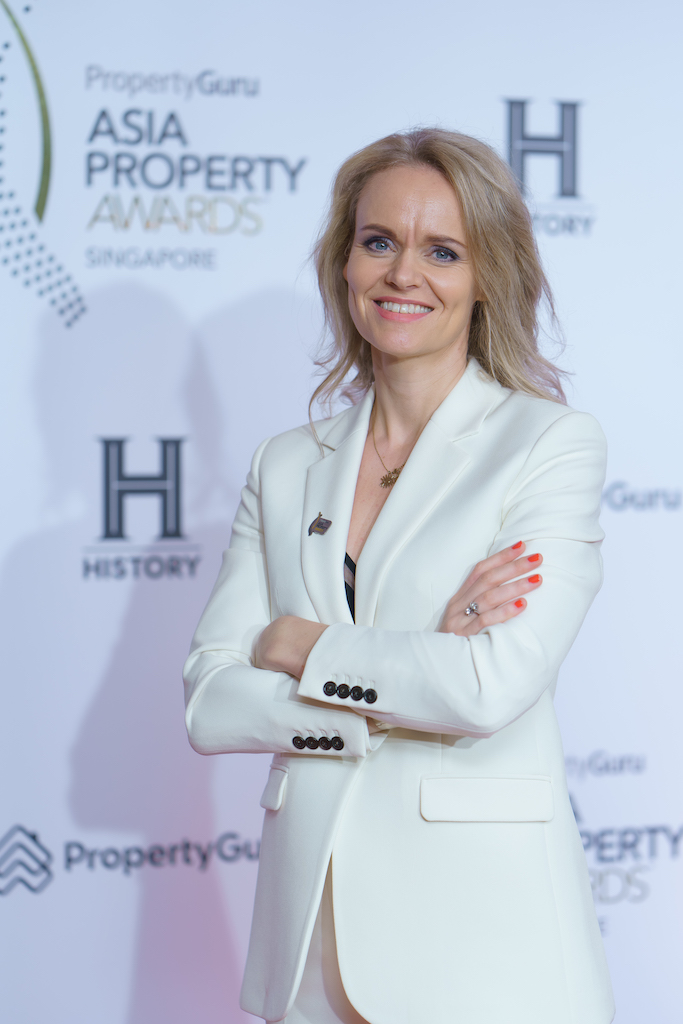 Please share more about the industry's evolving landscape in hotel development
The rebound in the hotel sector has been strong and this has occurred in the relative absence of Singapore's largest source market in the past, the Chinese, who are only starting to come back. Again, the initiatives of government agencies such as STB have played a large role here by attracting even more large-scale events to Singapore that boost demand such as Coldplay and Taylor Swift concerts. Looking at the market at a more granular level, we can see that the rebound has been much stronger in the luxury end of the leisure market, perhaps at the cost of business travel. This is reflective of what is happening in the hotel industry on a global scale where leisure hotels and resorts have seen a spectacular recovery post Covid-19 as consumers divert their spending towards experiences rather than "things" to make up for lost time during the pandemic. At the same time, the use of Zoom/Teams/Meet combined with environmental consideration have shaved off up to 15 per cent of the levels of business travel that we used to see pre pandemic in many markets. The nature of business travel has also changed, the normalisation of hybrid work has given rise to the bleisure concept (integration of leisure into a business trip). We can see how recent hotels in Singapore are targeting this market brilliantly such as the new Pan Pacific on Orchard or the Artizen Hotel opening later this year and where we see experiential design and immersive leisure facilities that previously were reserved for resorts.
What about office spaces – what kind of spaces are companies looking for and what can we expect in 2024?
Singapore is one of few markets globally that has bucked the trend of falling office occupancy and prices due to rise in hybrid work. The reason for this is the combination of limited new supply of office buildings, relatively painless commute to the CBD and cultural norms. However, with two mega office developments coming to the market in the coming months, Guoco Midtown and Central Boulevard, older office buildings that don't offer modern amenities such as end of trip facilities and flexible office spaces and which do not boost green ratings are going to suffer and we will see prices fall for such properties. At the same time, there is a strong push from the government to provide more decentralised offices space and give the CBD a new lease of life by integrating more residential- and retail components into new developments. Although hybrid work is less prominent in Singapore than many other cities, the government has recognised the benefits of less commute on the environment and the society as a whole and has actively supported initiatives to convert buildings in the heartlands and elsewhere into office spaces.
Any insider's views of the PropertyGuru Asia Property Awards (Singapore) 2023?
As always, the awards will showcase the best of the best that is being built and designed in Singapore real estate. We are seeing many more entries than last year, both from established developers such as UOL and Guocoland but also from newcomers in the market.
Note: The region's biggest and most prestigious real estate awards -PropertyGuru Asia Property Awards (Singapore) was held on 27 October.