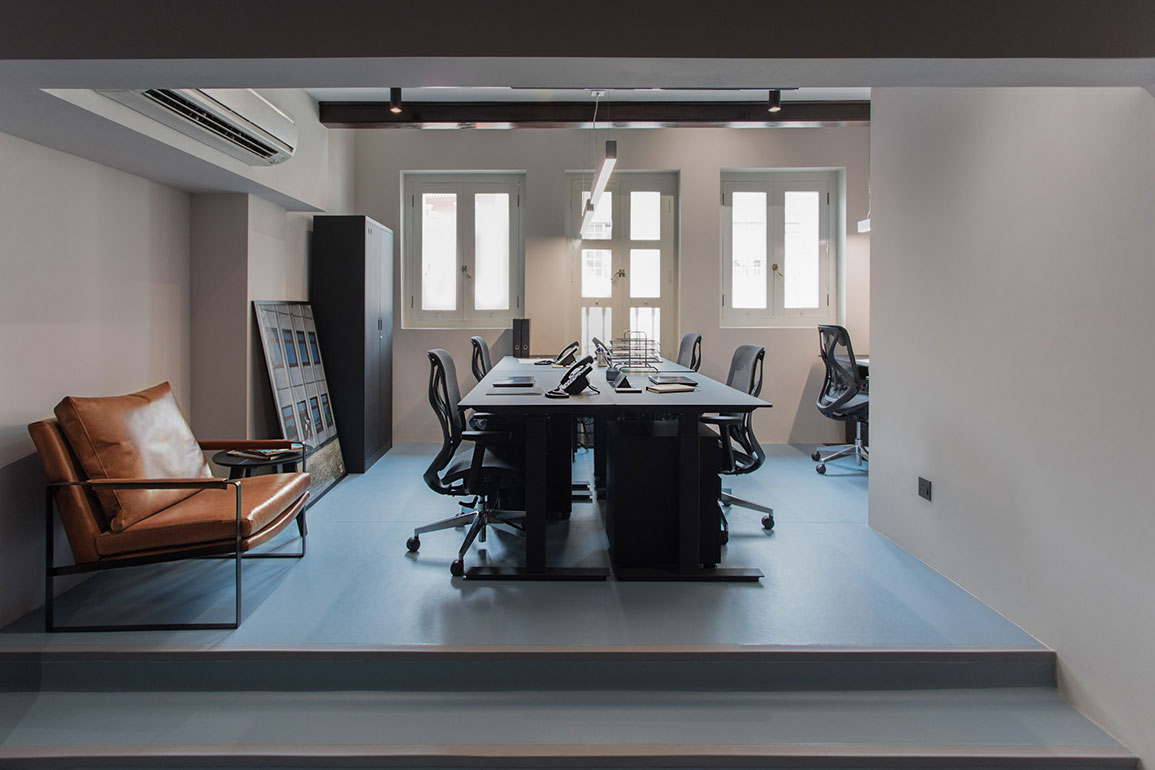 Who is sick and tired of hearing words like "co-working space", "building a community" and "collaboration"? YC Teo and Stacy Tan are, which is why they have come up with a flexible workspace solution branded SILO.
Located along Temple Street in Singapore, in a conservation shophouse, the office is designed to live up to its ambition of being the antithesis to a co-working space. This means you will not find hot desks, communal tables or large pantries that encourage the forming of connections.
Instead, enter SILO and the first thing that strikes you is how much its hallways look like the guestroom floor of a hotel, conveying the sense of total privacy and anonymity for its tenants. There are no windows into the 13 offices that accommodate between two and nine persons, preventing anyone from peering at what you are doing.
This is a deliberate move in their brief to Tiah Nan Chyuan from local design studio FARM, who conceptualised the interiors. "We want to contrast the vibrancy of Chinatown," says Teo. "But because we are also introverts, we wanted to create SILO for people like us."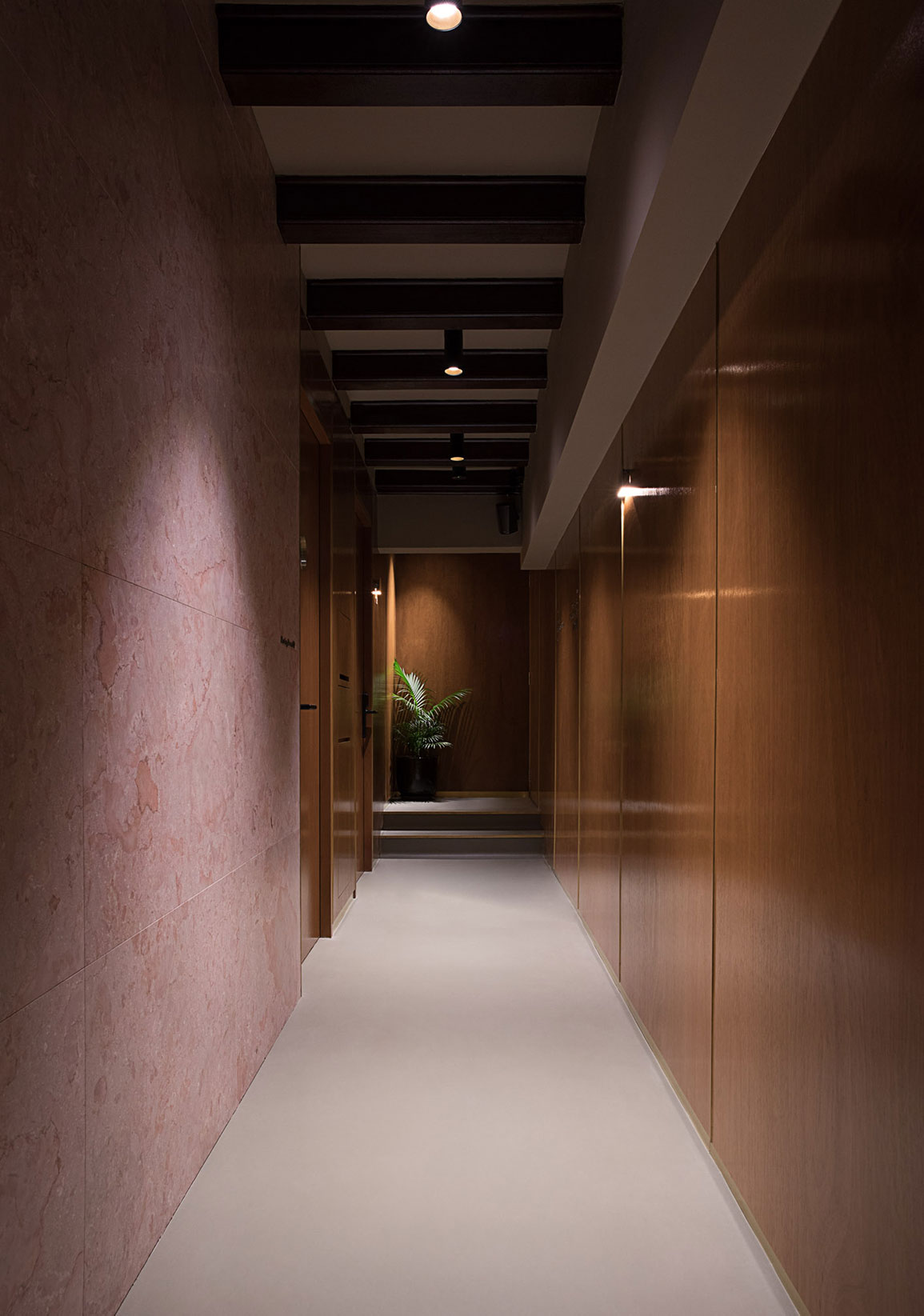 Yet, rather than feel cold and clinical, the hallways are clad in warm timbre and pink stone to give it a lush touch. Contemporary artworks that hang at the end of each help with the navigation.
"Our approach was to create an office that felt secret and luxurious at the same time," explains Teo, who elaborates that firms in industries such as law, intelligence and technology will find SILO right up their alley.
Push through an office door though and it feels like you're in a different universe – one geared towards productivity and functionality.
Ergonomic chairs are pushed up against motorised height-adjustable tables topped with nano-technology laminates; brushed aluminum flaps hide power points; and sleek, rectangular lights dangle from the ceiling. Walls are kept bare for tenants to decorate.
The best part? Windows allowing natural daylight to flood the space. Tan says special care was taken to ensure each office is soundproof, with them going so far as attempting to shout at each other from neighbouring rooms to test if they could be heard.
Like its name suggests, each office in SILO is completely self-contained so there are private pantries, storage space, TVs in every room for presentation or video-conferencing purposes. Where space permits, there is even a leather armchair to lounge in to take a break.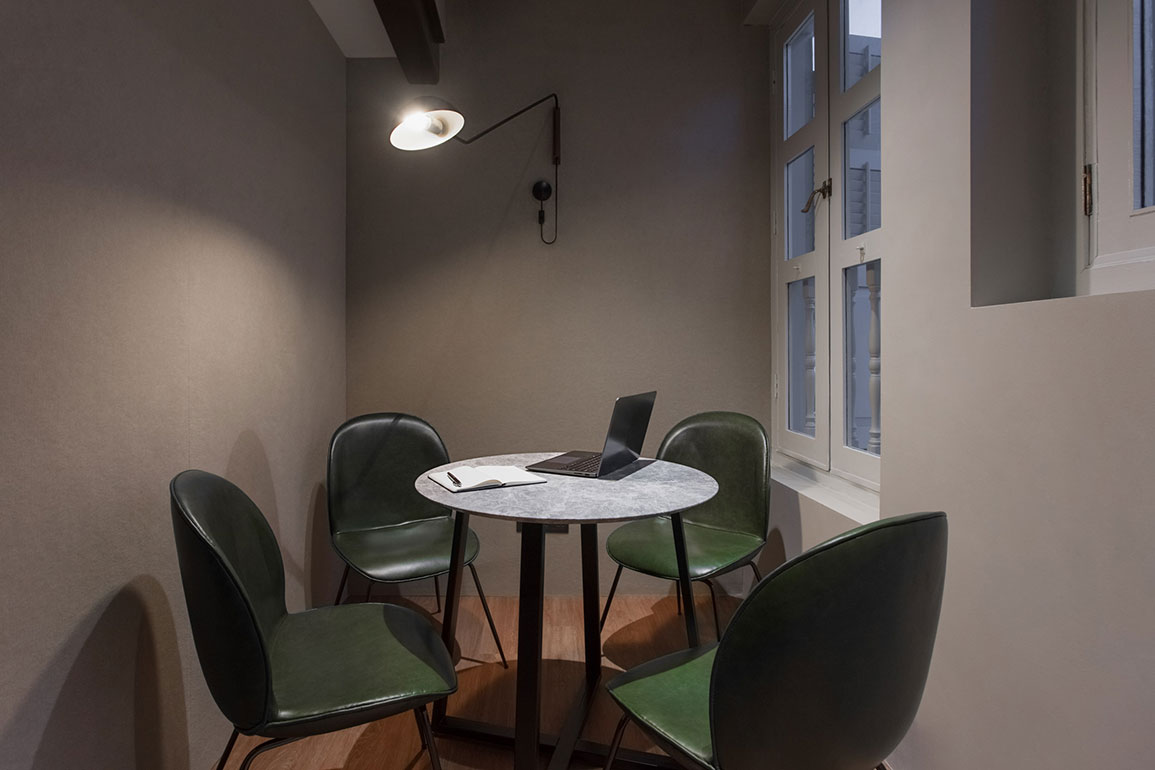 If need be, meetings rooms and phone booths are available for use within SILO, kitted out with comfortable leather chairs, stone-topped tables and minimalist accent lights. Tiah can always be depended upon to play with materiality without going overboard.
It is clear that the focus at SILO is on getting work done, albeit in a setting that is elegant yet functional. And while Teo and Tan acknowledge that they've swung to other extreme end on the spectrum of flexible workspaces, something tells us that what they are doing could very well be the next big thing.
SILO is available for short-term lease with a minimum of three months.