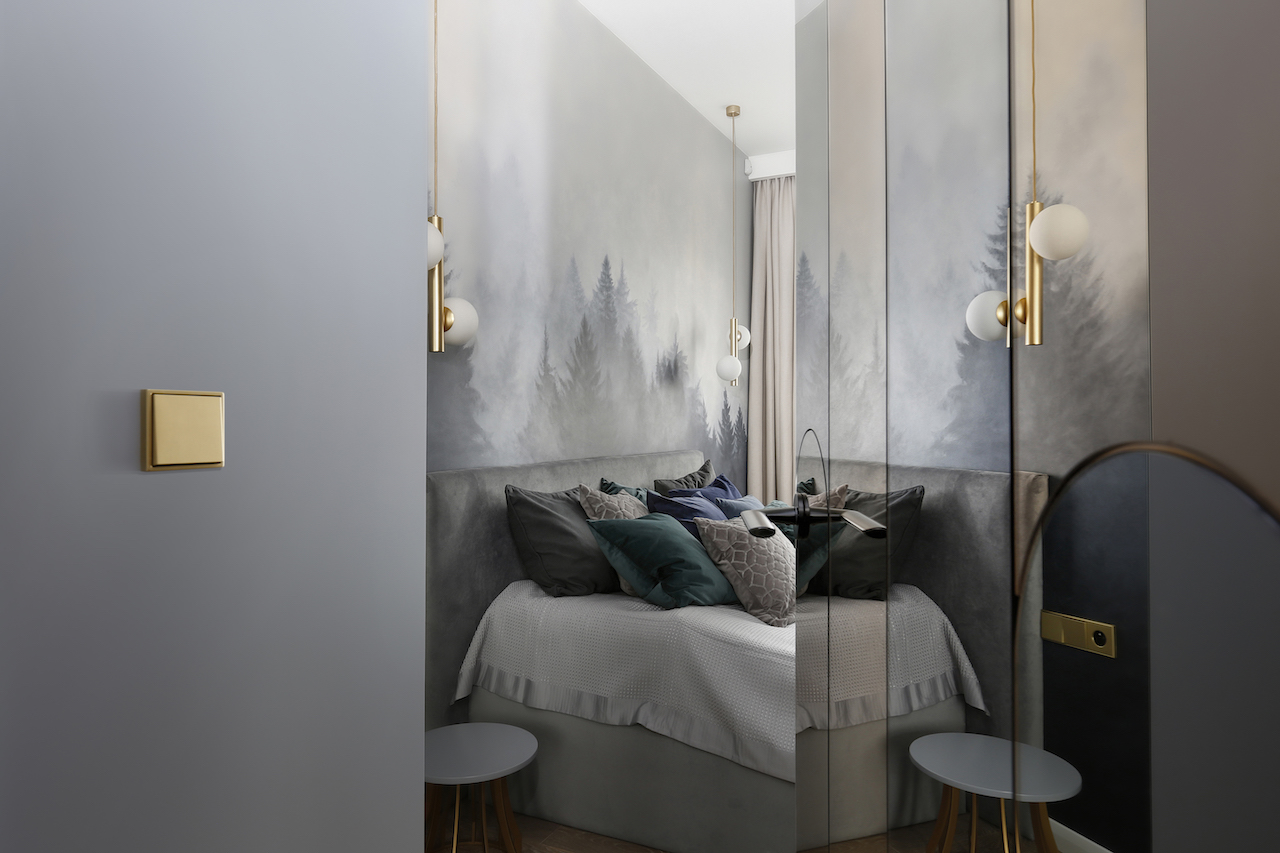 What do you think modern homeowners in Singapore are looking for when they invest in fixtures and their homes' ambience?
The two main factors that go into the decision making for homeowners are design and functionality. More than simply following design trends, storytelling is the cornerstone of home design. It is at the heart of considering what goes into the design of homes.
Homeowners are often looking for ways to express themselves – to better match their preferences, quirks, and interests. These preferences are then reflected by their choice of colours, textures, geometry etc. Each individual component is meant to be an extension and manifestation of their inner self. These all coalesce into a physical form, which is the result of the design, that is completely harmonious to homeowners first and foremost.
In concert with design elements chosen, homeowners often select equipment and fixtures that have the appropriate level of functionality that they desire. For tech-savvy homeowners, expressing themselves through their homes often includes having equipment that can be integrated with each other and controlled remotely via the smartphone. The ability to be flexible and customisable is a highly prized trait for smart home equipment.
What are some of the trends that owners are looking for when it comes to having a premium home experience?
The concept of a premium home experience is something that is constantly changing and evolving. With how quickly information spreads across social media, homeowners are much better informed when it comes to technology and the design of home fixtures and appliances these days. However, at its core, "premium" boils down to "details" and "uniqueness". No matter the advancement in technology, homeowners looking for such home experience chase after their own sense of exclusivity. Individual features that are unique to each homeowner will always be a source of pride for them.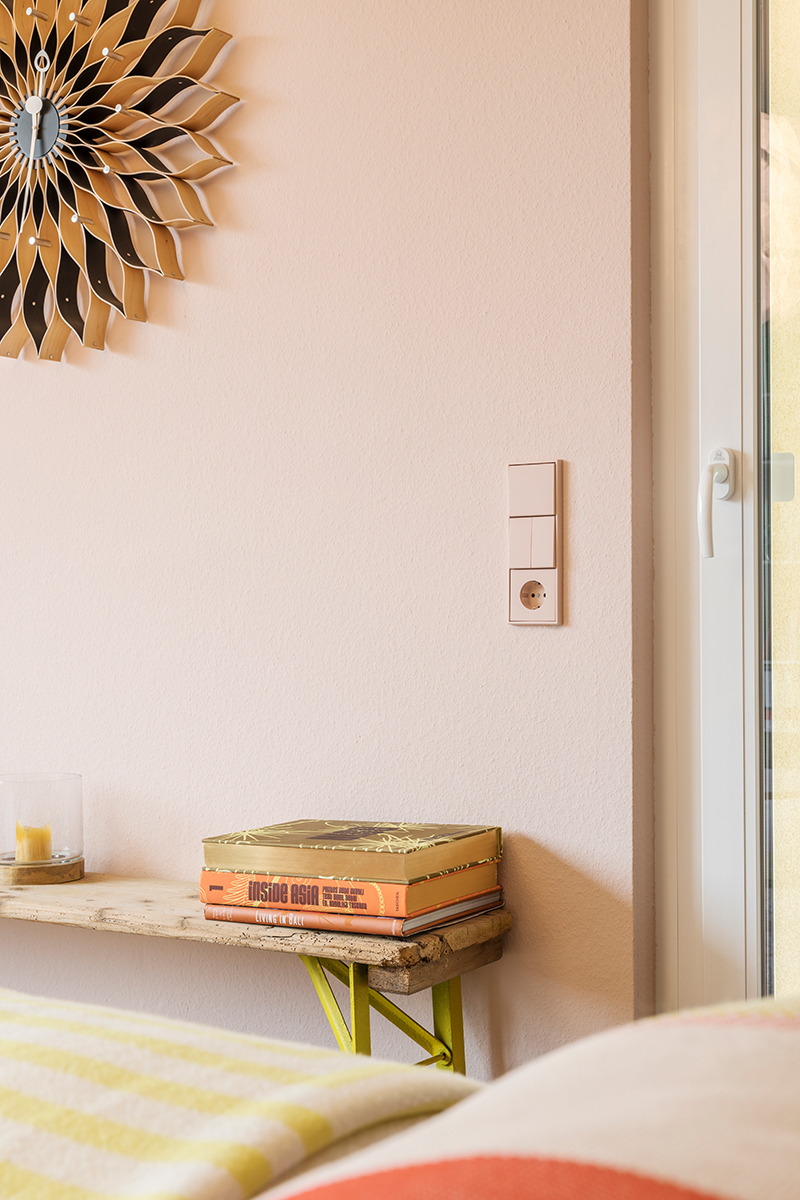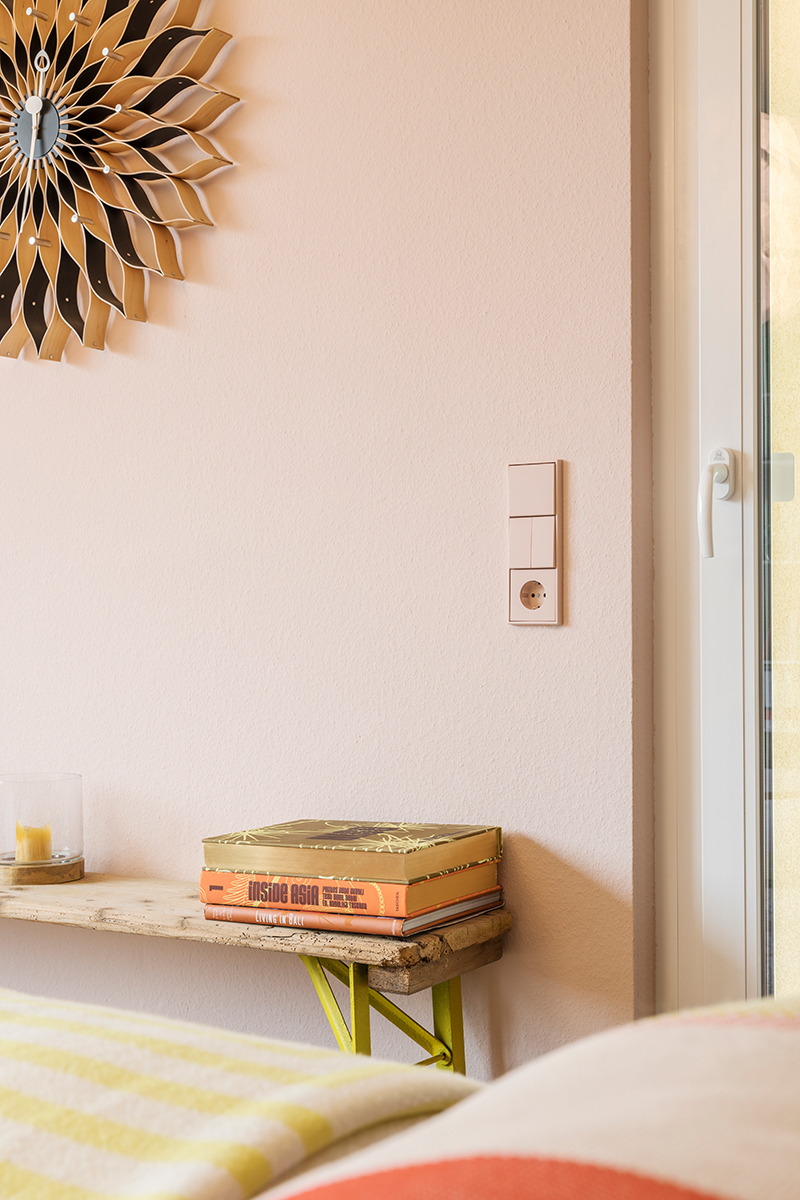 Le Corbusier (1887-1965) was one of the most influential architects of the 20th century, according to JUNG. Le Corbusier, who founded the Polychromie Architecturale tool, believed that colour was as important as layout or form in his buildings and designs.
JUNG exclusively offers light switches, sockets, and operating controls in the 63 original colours of Les Couleurs® Le Corbusier, bringing architectural colour design into the world of electrical installation with the LS 990 Les Couleurs® Les Corbusier range. In short, we provide a vast option for fixture colours in the home enables homeowners to better explore and express themselves.
Metal will always be the preferred material for a classic premium look when it comes to material quality. When used appropriately and in conjunction with materials such as glass, marble, and dark rich wood like walnut, they add a sense of weight and elegance to the modern home.
How important is it to have the option to customise home setting/ furnishing details for today's homeowners?
Customisation is extremely important for today's homeowners. Brought up in the generation of smartphones, homeowners are used to the autonomy given in the digital space, and now expect the same form of control and convenience in the physical space of their homes. With the growing wave of Internet of Things (IoT), previously conventional appliances that require manual operation, such as ovens, are being upgraded with voice commands and more. This is also becoming a more frequent topic in the area of smart technology.
JUNG HOME, a new smart home system that solves small to medium existing home needs, addresses such demand. Centred around the JUNG HOME app for mobile devices, homeowners can remotely control all lighting and shades, and easily reconfigure the system. The system is networked using the Bluetooth® SIG mesh technology, which allows switches within the house to communicate with each other. Another important element of JUNG HOME is that it is not connected to the Internet or a server, and hence data is secured. For further customisation and extension, cloud services such as Amazon Alexa and Google Home can also be connected via the JUNG HOME gateway.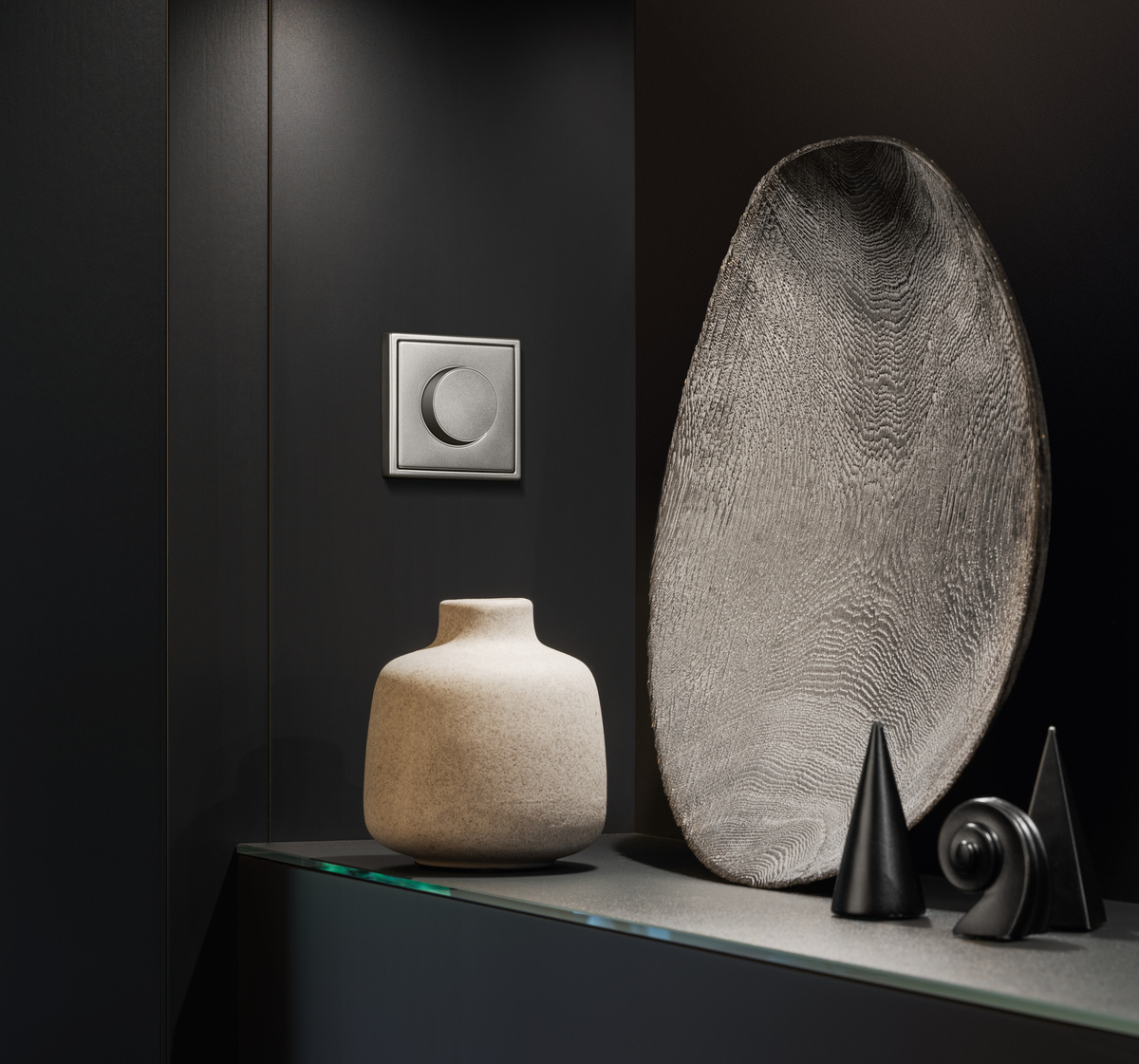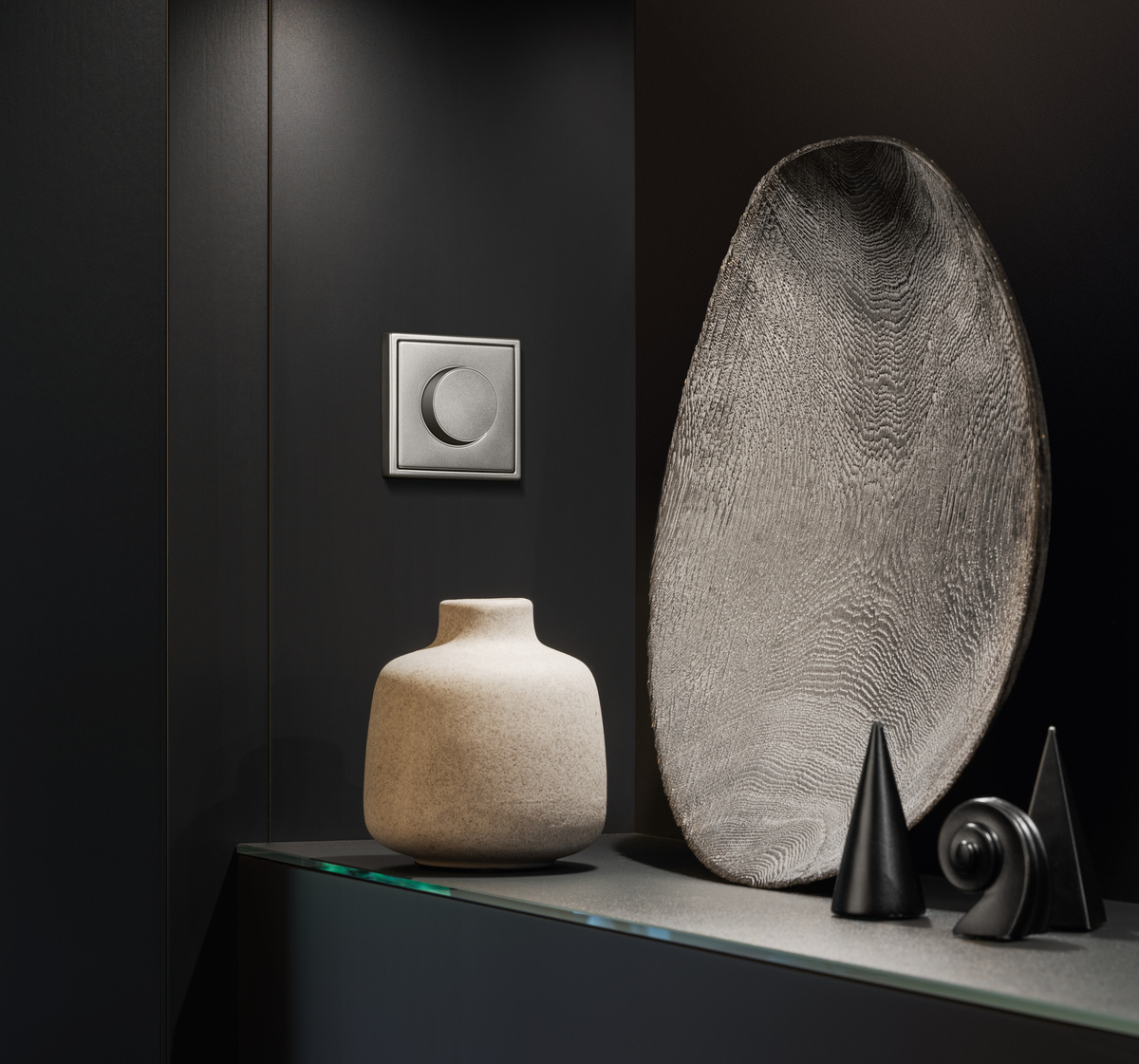 Are today's home-owners keen on making their homes more innovative and intuitive?
Today's homeowners are made up of mostly millennials who are tech savvy and with an insatiable appetite for innovative smart home products. Along with the impact of COVID-19 accelerating the need for a more comfortable living (and home working) environment, we are seeing an increase in requests for home automation and precise, optimal set-ups.
The JUNG KNX system addresses such needs with the incorporation of scenes in building technology controls. These fully customizable settings for multiple appliances across the home, such as lightings, shades, air conditioning, etc, can be programmed with just a touch of a button. We work very closely with the homeowners to achieve these pre-set functions. For instance, a welcome scene can be triggered to activate living room lightings, shades, and air conditioning to the comfort of the homeowner.
Could you share more about JUNG's range of smart home switches and controllers?
JUNG has a variety of smart home systems for different needs of each home. The basic smart home system, LB Management, offers manual, automatic, and remote control of all lights and blinds; JUNG HOME is the system of choice for small to medium and existing builds that offers flexibility with Bluetooth® SIG Mesh and ease of installation for upgrading to a smart home; and the JUNG KNX system, with the Smart Visu Server and Visu Pro Server, is able to integrate with existing third-party smart home solutions such as Phillips Hue lights and Sonos sound systems.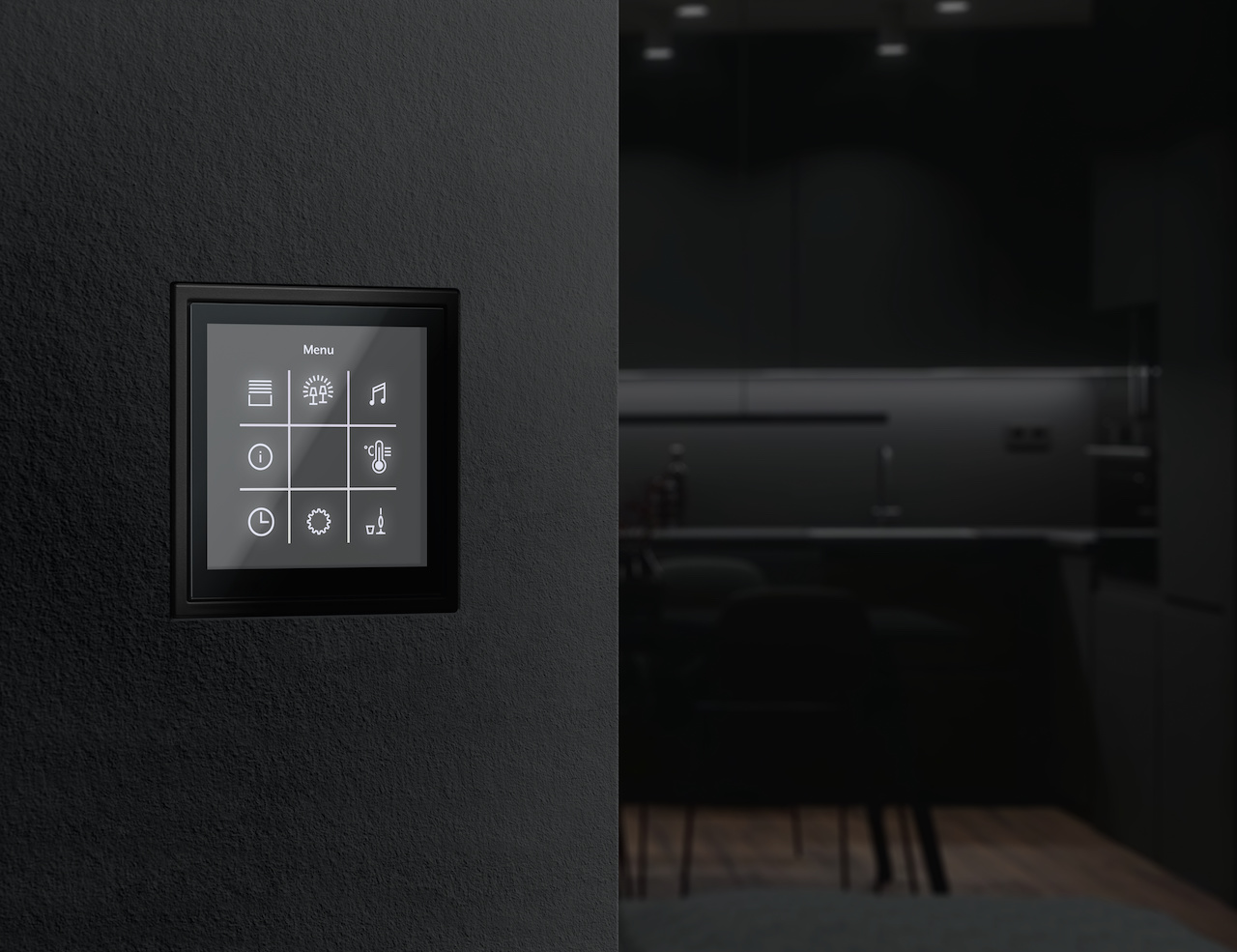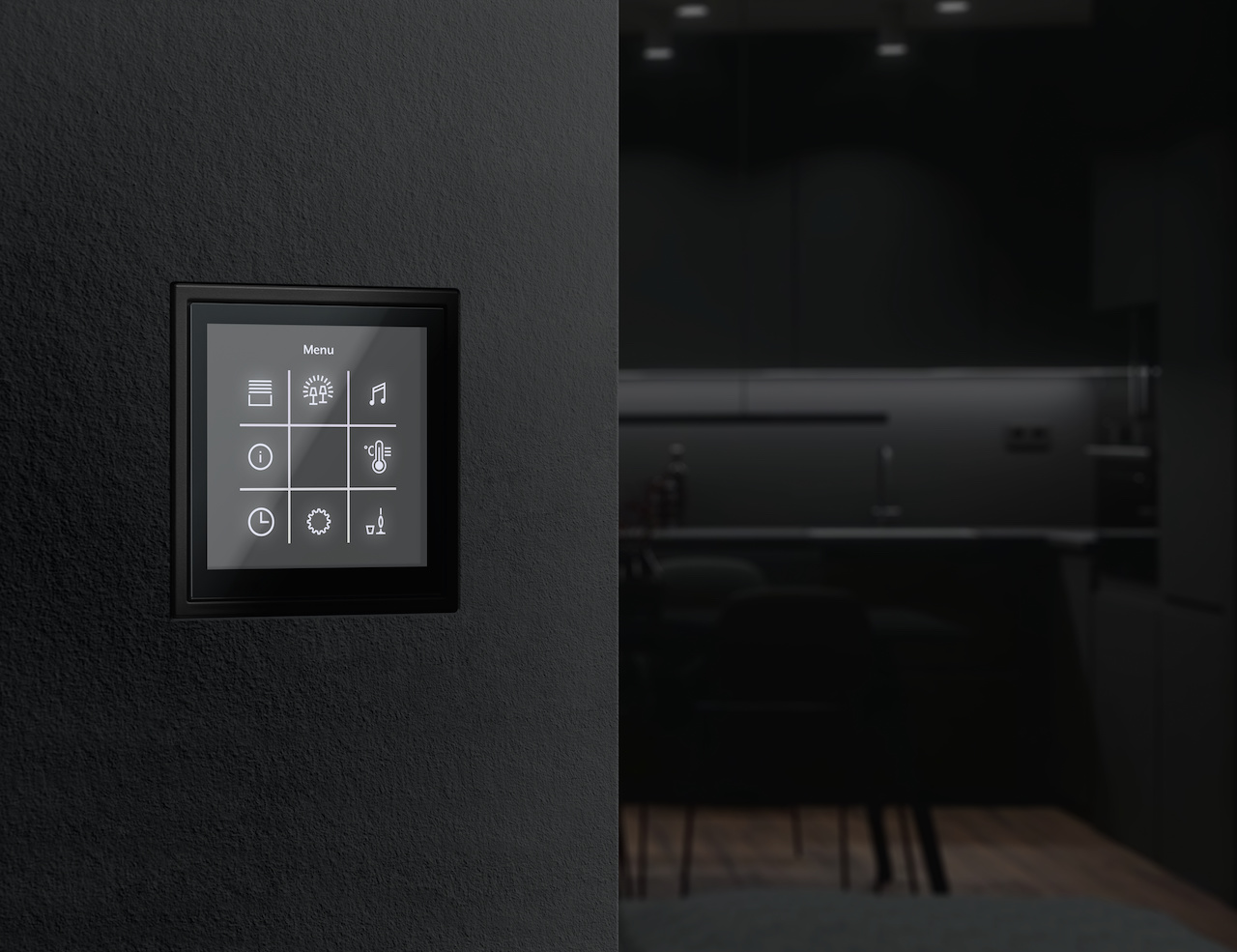 Even with smart home solutions being our core business, JUNG is also meticulous when it comes to the design of our switches. We offer push-buttons and rotary sensors in both LS and A range, with LS 990 series being the most popular series internationally known. Its unique feature is its frame size of 81mm x 81mm, which coupled with the extensive functions that a single push-button can hold, allows rooms to have a consolidated and compact area to operate the technology while keeping the aesthetic of walls clean. This results in a consistent look across all systems.
With touch screens being ubiquitous now, JUNG has also recently launched LS TOUCH, the new smart KNX room controller that encapsulates the functionality of push-buttons in a touch display. [EL1] With just one device that is only 81mm x 81mm, homeowners can control up to 32 KNX functions. The display is customisable, can come in a variety of colours, materials, and can be installed flush-mounted to surfaces.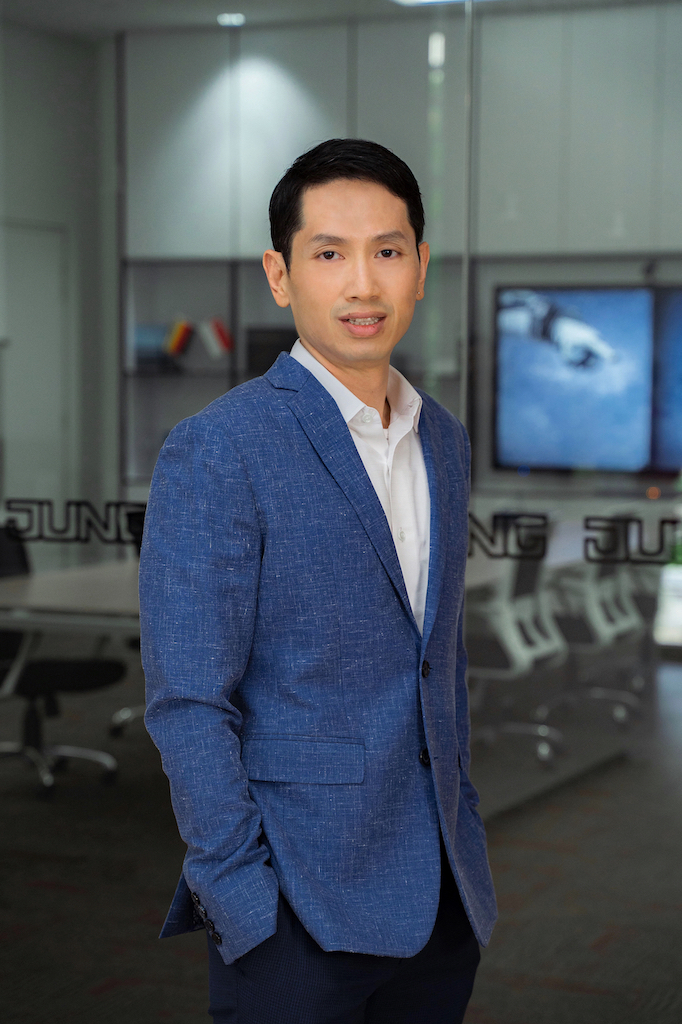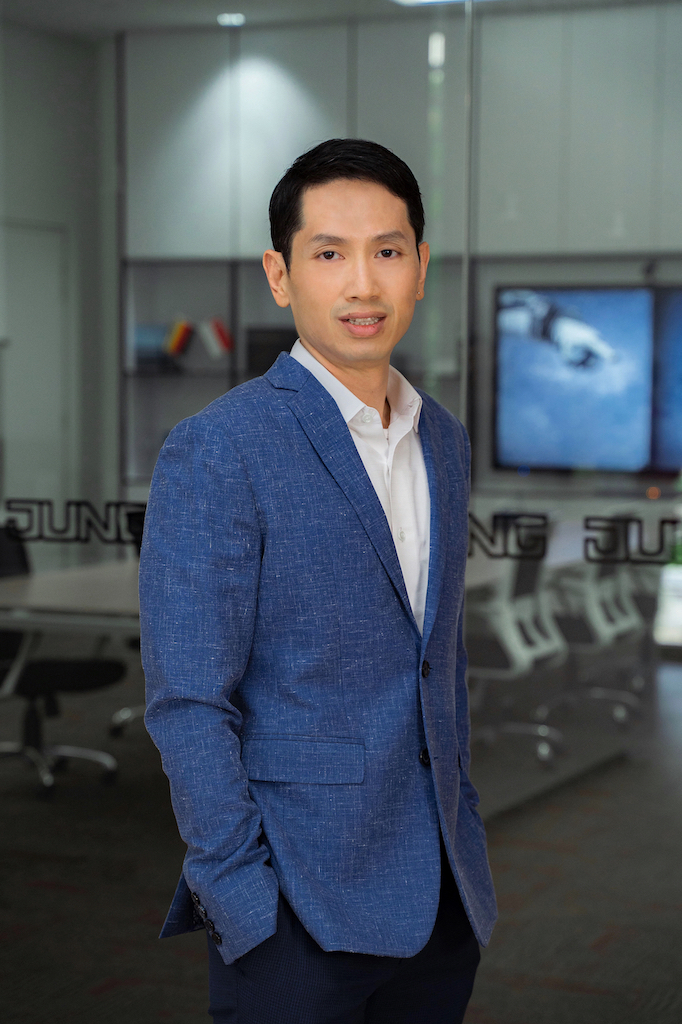 What about the use of sustainable technologies in homes?
With switches being the "heart" of the company and JUNG a manufacturer, we assume responsibility for the environment and building culture through robust, durable, and sustainably produced components.
JUNG has received the Cradle-to-Cradle certification for a selected range of products. This accreditation acknowledges that the manufacturing procedures of these products have no negative environmental impact and that components can be recycled or reused.
In a more practical sense for homeowners, smart home systems by JUNG can also be programmed to reduce energy consumption automatically, either with the use of presence detectors, timers or integrated geofencing technology. These help homeowners automatically turn off devices when they are not in use, thus contributing to a more sustainable home.