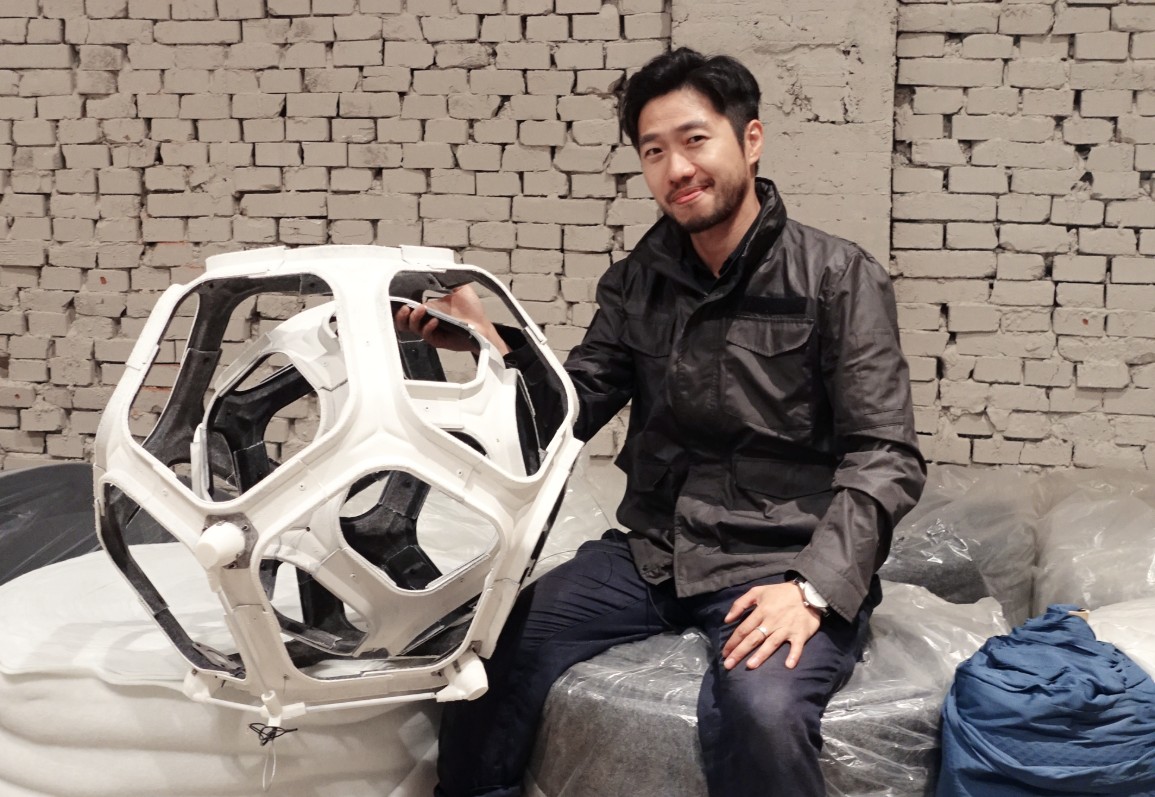 While most CEOs have their job titles respectively labelled on their name card, Arthur Huang's says he is Miniwiz's "Master Toilet Cleaner".
"I really hate dirty toilets," is his quip, when asked why.
Prod him a bit more and he reveals, "As a founder and leader of a very aggressively innovative team, my job in the office is to protect our creative talents and clean up the mess either I or we make – basically by doing the not-so-sexy job to make sure we can continue to be creative."
If it isn't obvious by now, Huang is clearly not your average Joe (or CEO). Miniwiz is a Taiwanese firm that aspires to make the circular economy and the idea of zero waste a reality.
This it does through collecting trash, processing it and turning it into useful materials, particularly for building and construction.
It has just opened an office in Singapore, its first outside of Taiwan, and is seeking opportunities to expand in Southeast Asia, where trash management is a big issue.
Huang says he sees potential to work with architects and designers to turn trash into building materials by having Miniwiz be their engineering partner.
"Right now, the knowledge is too in silo. The architect has the idea but he cannot execute. That's why we have the office here to [introduce our concept and do the necessary coordination]."
He hopes that designers will want to work with Miniwiz to "create whatever their imagination can think up", with one condition: scale.
"You cannot come to us for one single item. The minimum is at least 1,000 units," emphasises Huang.
This means if you are interested in ordering at least 1,000 units of floor tiles made from textile waste, for instance, Miniwiz is the one to call.
The concept of the circular economy is not a recent one. Huang shares how when he spent a year in Rome, Italy studying architecture and archaeology, he would excavate Roman walls to find them filled with trash.
"They called it opus reticulatum, where brick is used on the front and back and in the middle, there is all kinds of trash.
"The Chinese built walls throughout history and those are made using rice husk, which is a leftover of grain production. They are a great natural binder.
"These are all ancient wisdom we are completely ignoring. The circular economy has always been circular until capitalism and the invention of plastics," says Huang.
His determination to fix the environmental problem that has resulted led to the founding of Miniwiz and now, he is hoping that everyone, including the design community, will join him to clean up the mess.
While he does not need you to be a master toilet cleaner like he is, Huang will be equally gratified if you joined him on this journey.
Read more about Arthur Huang and Miniwiz in d+a's Issue 111 (August/September 2019), available for sale on Magzter and in major bookstores in Singapore and Malaysia.