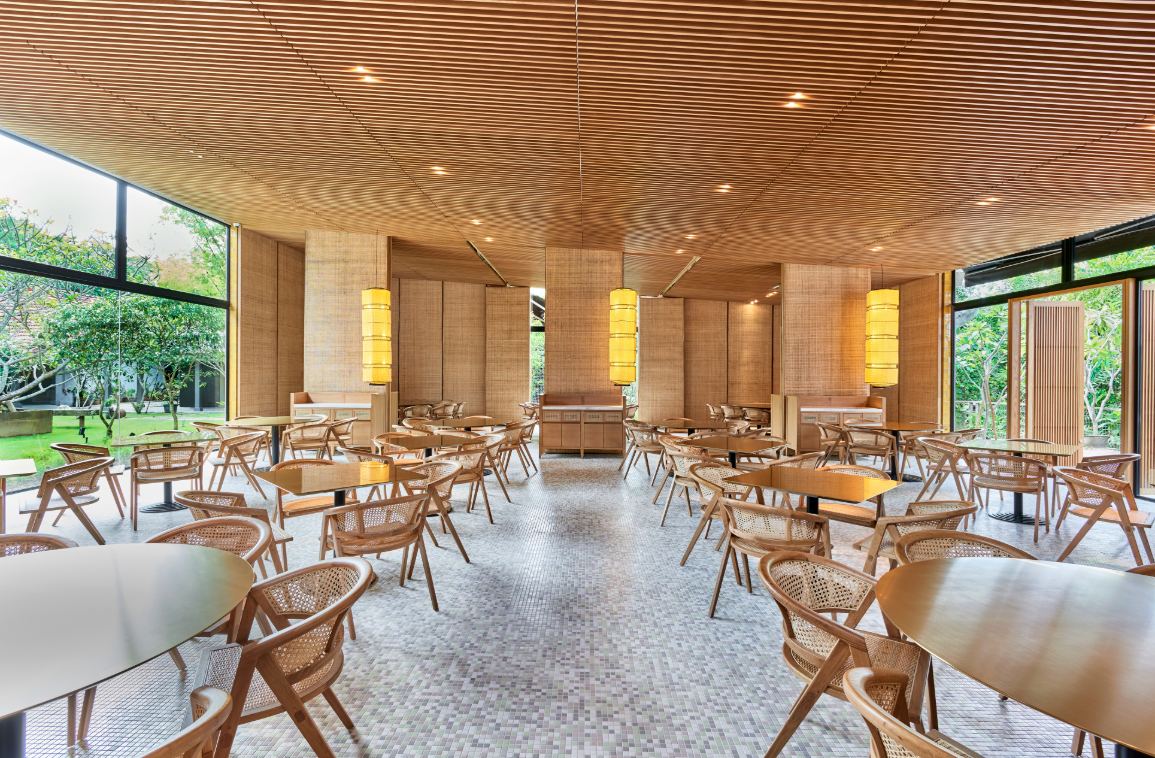 Architect and interior designer Ernesto Bedmar has worked with Goodwood Park Hotel to design the fourth Min Jiang outlet. Located in Dempsey Hill, this award-winning Chinese restaurant shifted over from its previous location in Rochester Park and now occupies a bigger premises.
It adopts a contemporary chinoiserie aesthetic throughout the two buildings it occupies, that date back to British-era architecture. One is a traditional long warehouse space; the other, a large, square footprint with high ceilings. "The best word to describe the concept is a conservatory for food," says Bedmar.
The restaurant is laid out so that it flows from the entrance, to an eight-seat bar and into the main dining room. There are three pillar-less private rooms that can accommodate up to 30 guests. On the side is a veranda that has an al fresco dining area decked with wood.
Inspired by the unique environment at Dempsey Hill with its lush greenery, the restaurant's design encompasses many highlights. At the main entrance is found a silhouette of an outspread tree applied onto a timbre trellis, forming an immediate connection to the landscape.
Enter the main dining room and large windows let in natural light, offering a view to the surrounding greenery. Wood and rattan dominate in the furniture, ceiling and wall panels. Underfoot, mosaic line the floor in shades of yellow, grey, green and white, continuing the nature theme.
Bedmar points to the generous use of rattan in the chairs and wall panels as another design highlight, "We were very much inclined to use a material which represents Asia very well, and use a trade (which is disappearing) to achieve the design that we see at present. It was exciting to work with craftsmen from Indonesia to execute this."
Dangling down from the ceiling are what on first glance appear to be Chinese-style lanterns. These hexagonal pendant lamps are inspired by Asian fishing baskets and were made by craftsmen from China. The dining tables with their tops of burnished brass and bevelled edges are from Taiwan. Original structures such as the building's square columns and a pitched roof with dark wood rafters have been retained.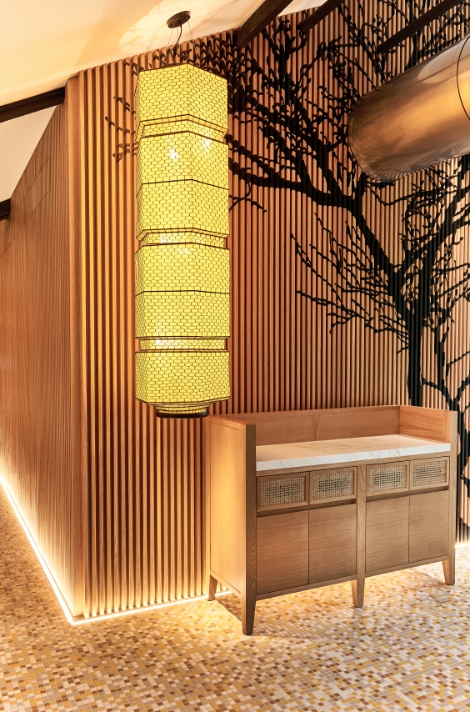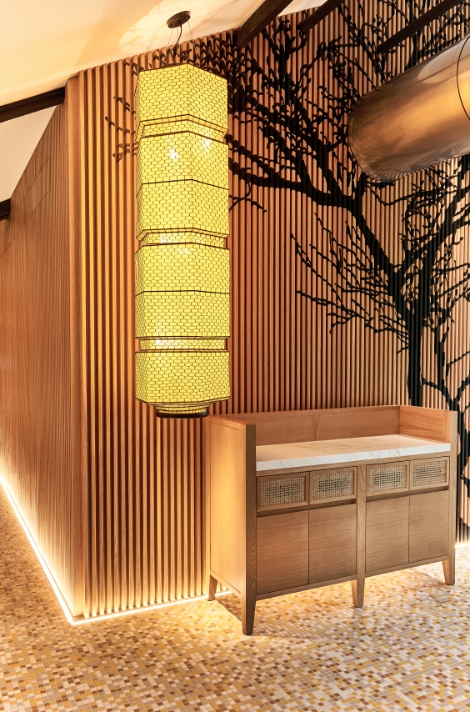 If you are wondering if there are hints from Min Jiang's previous incarnate at Rochester Park, don't. Bedmar says the intention was never there to being with, "We wanted something completely different, lighter and in general more Asian but less Chinese."