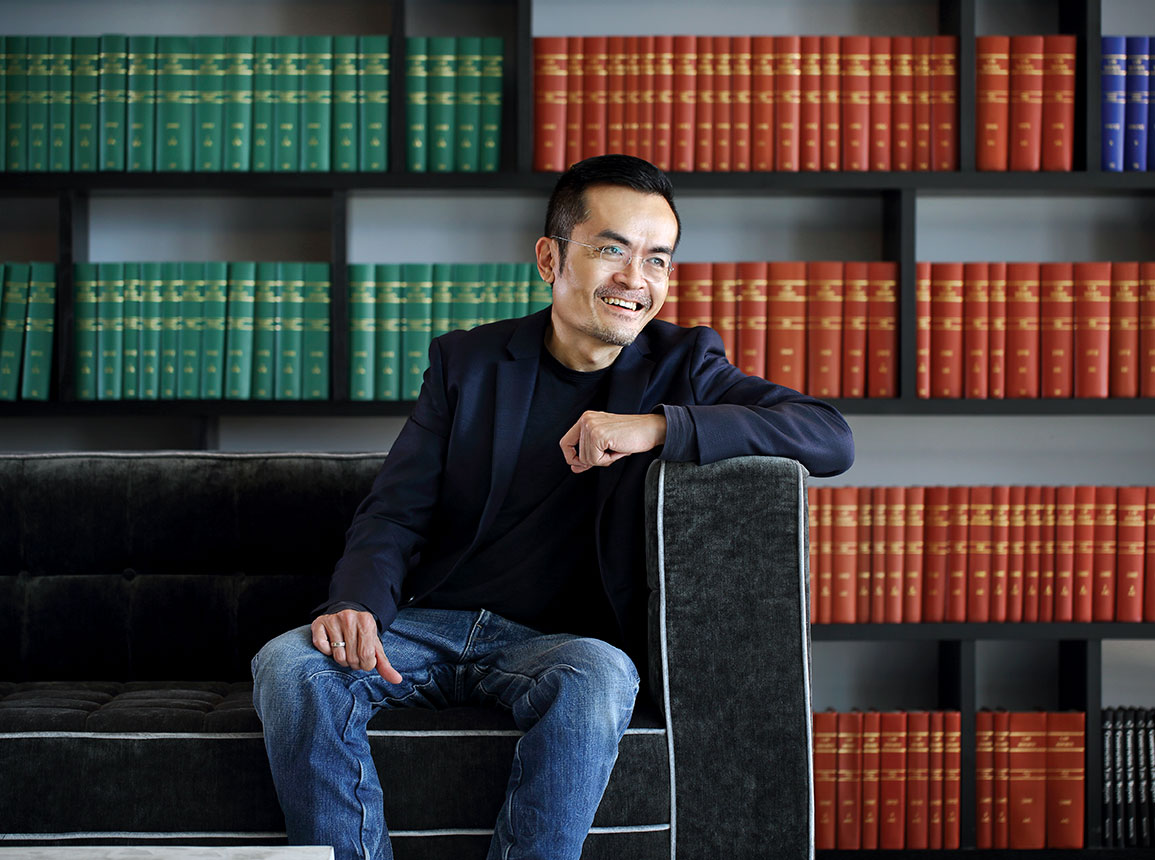 Designing Spaces by DP Design illustrates how designing for an interior space can be a direct, strategic response to a building's intrinsic architectural form, functionality and user experience. Rather than treating interiors as isolated design projects, interiors are seen as extensions of the building's architecture. Presented in full colour, the comprehensive book is packed with inspirations, ideas and details on the designs of extensive interior spaces and infusing soul and character into these vast spaces. Exploring schemes beyond typical typologies for interior design, such as hospitality and residential, DP Design gives an intimate peek at the interior work behind large scale retail, institutional projects and public spaces, where it has particular expertise and experience.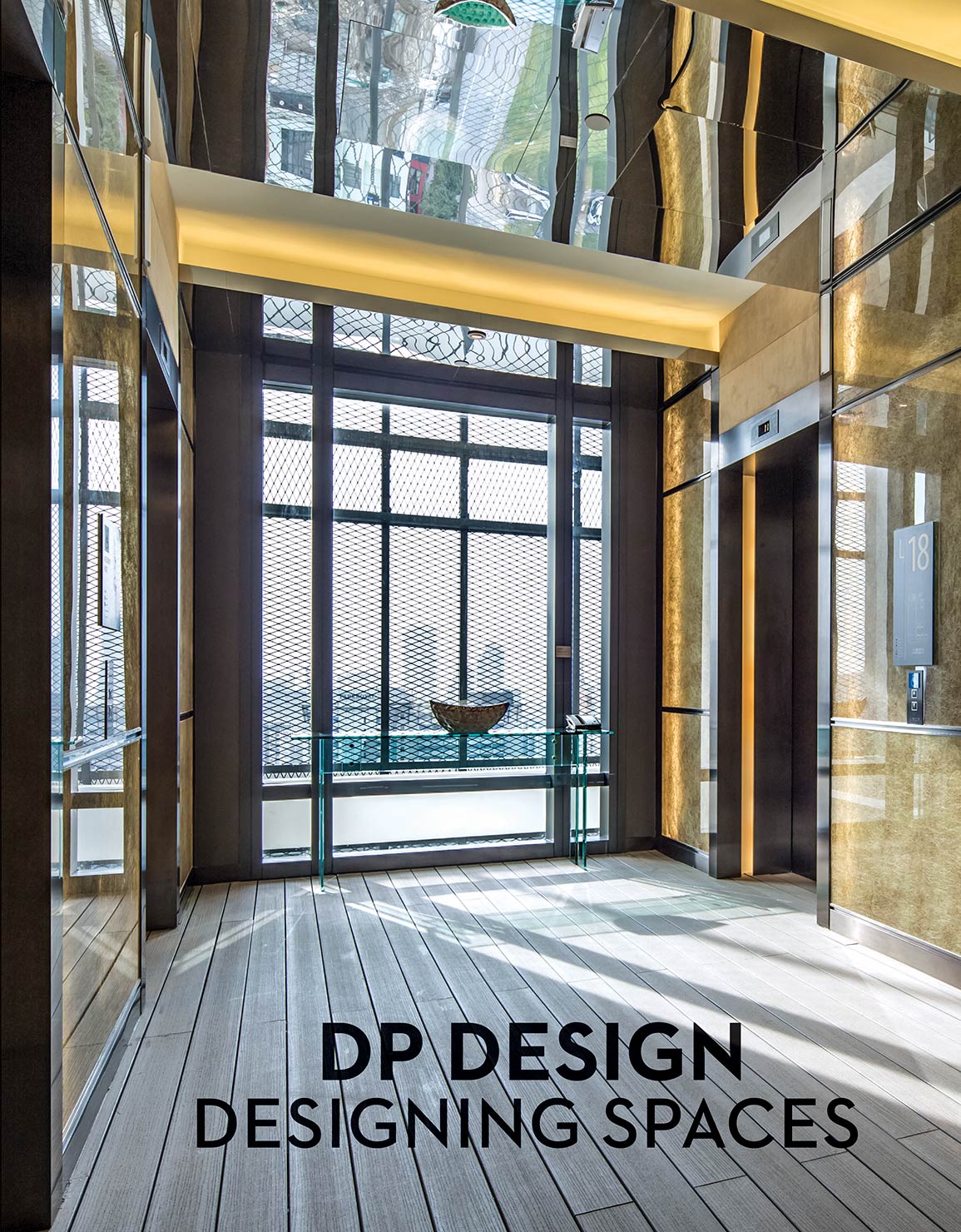 DP Design is an essential part of Singapore's home-grown integrated group of architectural and engineering companies, the DP Group of Companies. Adept at handling multi-disciplinary large-scale projects, DP Design works hand in hand with DP Architects to achieve holistic design practices.
As a subsidiary, DP Design has in recent years been venturing out to gain foothold as an independent design practice focused on a holistic approach to interior design. With a deep concern for the built environment, DP Design offers interior design, space planning and branding strategy services. Headquartered in Singapore, it was conceived in 1982 by Gan Eng Oon, Lydia Fong, Victor Loh and Kwan Mohyin.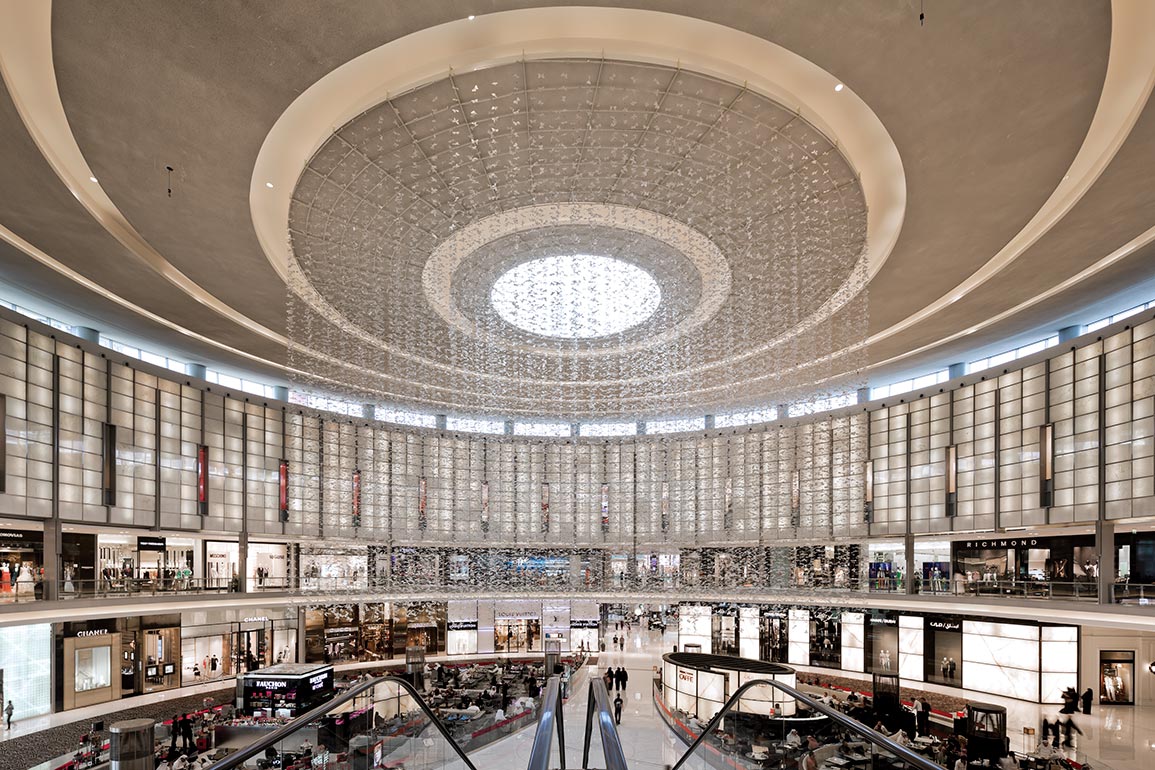 DP Design has in recent years delivered and presented an international body of commercial works such as Singapore's Esplanade Theatres on the Bay, Paragon Shopping Centre, HDB Hub, Singapore Stock Exchange, Orchard Central and Resorts World Sentosa, and overseas projects including the Dubai Mall, the world's largest shopping destination, Cinemaxx Palembang Icon, the flagship of a newly-launched cinema chain in Indonesia and its associated café chain Maxx Coffee, as well as the well-established investment bank UOB Kay Hian in Malaysia. The firm also has a hand in the interior design of Respublika Plaza Astana in Kazakhstan, a mixed development comprising retail, office and SOHO units.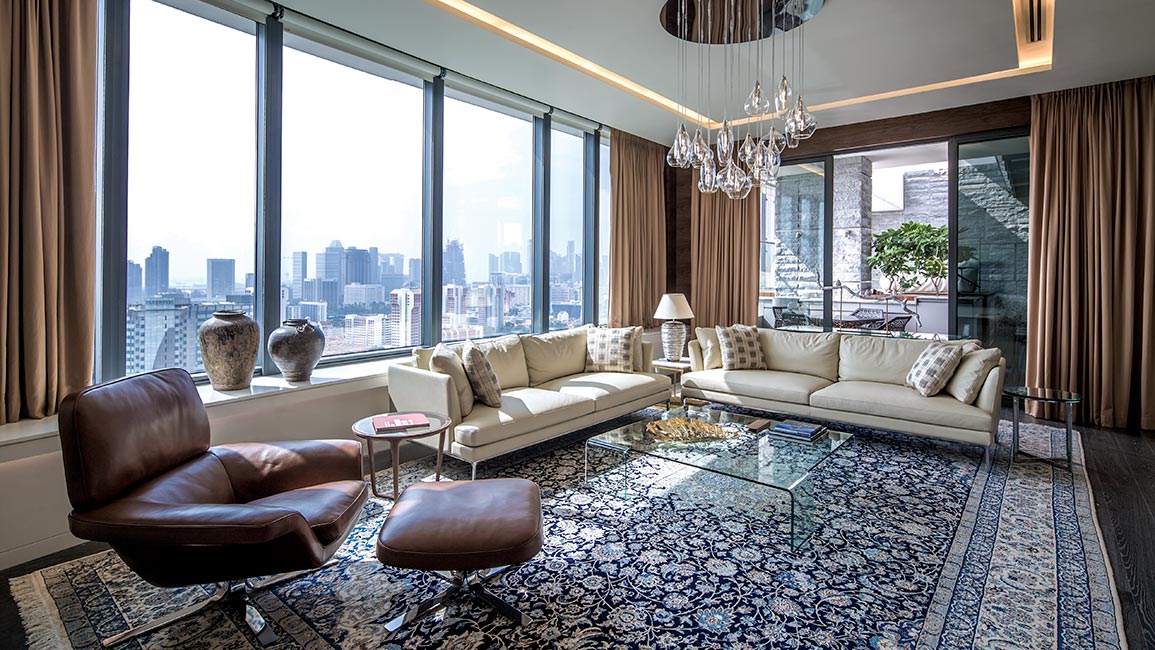 The design firm takes a holistic approach to interior spaces, a direct response to a building's intrinsic architectural and formal relationships. According to Mike Lim, Director of DP Design, the architecture background of the firm forms a strong backbone to their inquisition of interior architecture, through a rigorous process of examining the space and challenging the program.
While DP Design supports DP Architects in achieving holistic design practices, it also takes on a collaborative approach with other reputable architects, though it remains highly selective over the type of projects it takes on.
At DP Design, interior-architects create environments that seamlessly integrating people, architecture, technology and the ultimate purpose of the space. The designs endeavour to preserve and enhance the natural behaviour of a building, working with project-specific materials, lighting conditions and planning techniques.
In doing so, DP Design works closely with the architects during building conception, playing a critical role in helping to layout and plan the overall building so as to express and achieve specific internal conditions. Internal spaces of completed buildings, on the other hand, are re-examined and reworked by DP Design to achieve a functionality and personality that correspond with the existing architecture.
Intimate participation and exchange between designers from DP Design and architects during the formation of a building's interior design allow its character and functionality to be realised to its fullest potential. The result achieved strengthens the likelihood of a visitor identifying with it.
Head of Design
With experience ranging from event and exhibition design, business administration to architecture, Mike Lim, Director of DP Design, heads the concept design and design development of DP Design's wide range of projects, including commercial complexes, condominiums, retail shops, restaurants and offices. He sees himself as a custodian to the firm's growth and hopes to bring DP Design to the next level.
Architecturally trained, Lim believes that the commitment to perfection permeates every facet of a designer's life. His embrace of Buddhism as a philosophy, religion and a way of life prompts his belief that life has more to offer. He believes that people will never know what better things life has to offer until they try. Likewise, in his practice, Lim is constantly re-examining and proposing definitions based on changing needs. It is his passion to experiment and make new grounds. He makes it a point to push beyond the given to forward and propose cutting edge new ideas to clients.
Lim is often intrigued by his surroundings and keen observations. He maintains a sense of wonder through an acute sensitivity to space and envelope. He observes the dense 3m by 3m urban space occupied by a newspaper vendor in Hong Kong with as much intrigue as the backyard of an old couple in Paro Ka Valley, whose 'container' is vast nature. For him, designers should be grounded, humane and sensitive, because architecture and interior designs are man-made spaces that are invented rather than created.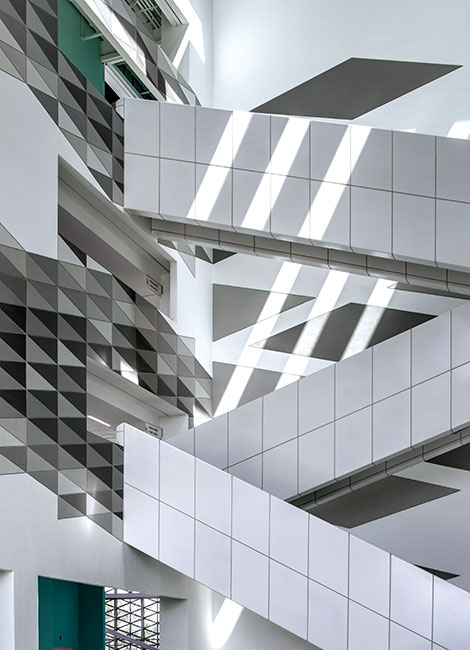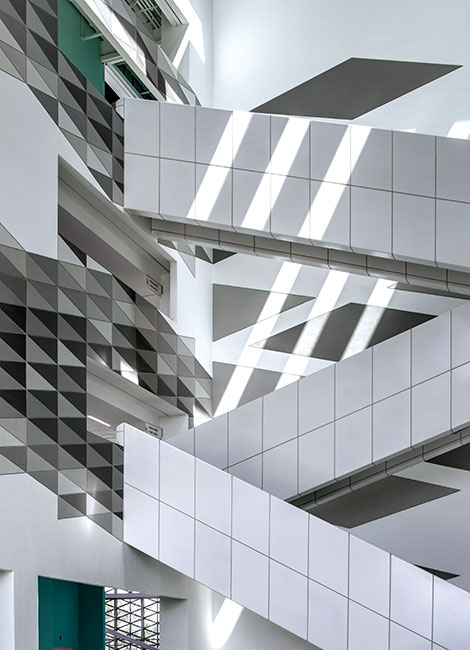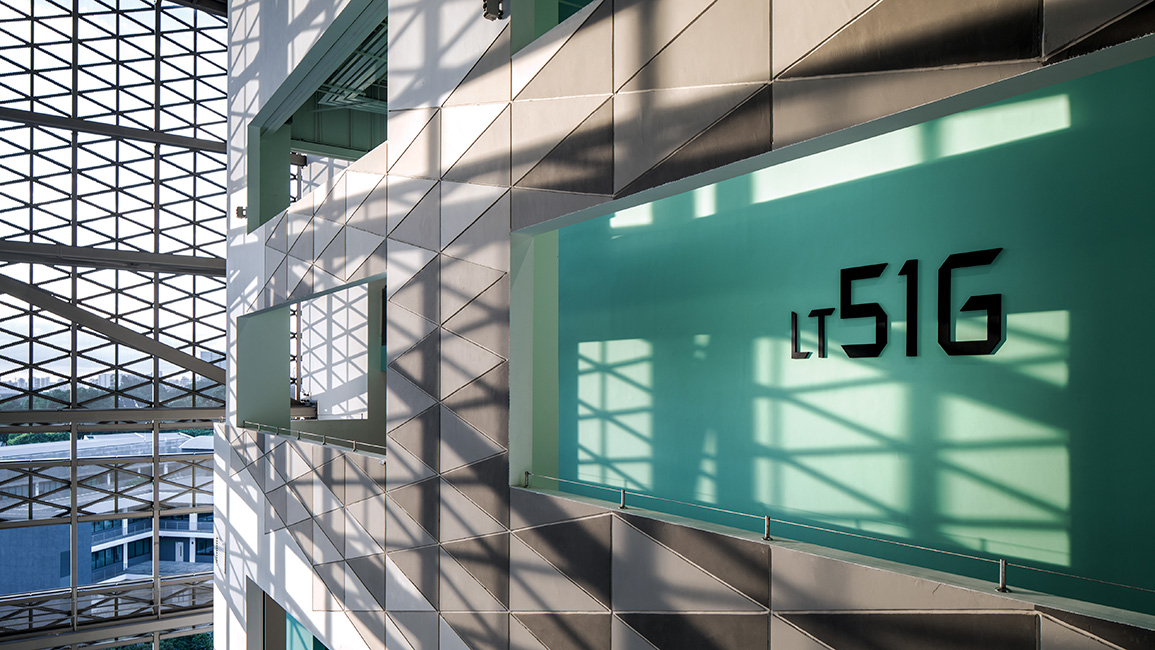 Notably, Lim was the interior designer of The Dubai Mall, the world's largest shopping mall, and prominent projects in Singapore, such as Resorts World Sentosa and Paragon Shopping Centre. Recent key completed projects include the unique 'hotels within a hotel' One Farrer Hotel and Spa, where three distinct hotels with an individual identity are united under the same hospitality umbrella. He was also involved in the SIT distributed campuses at Singapore Polytechnic and Ngee Ann Polytechnic, and the art museum-like Raffles Education Square.
One of the turning points for DP Design was winning the competition for the Dance Studio of Singapore Dance Theatre. The industrial chic black box was a memorable confidence boost, considering the firm took part only because the brief was exciting. It marked the start of a spate of successful outward ventures that brought the subsidiary to the next height. The firm has also increasingly undertaken numerous international projects and is currently working on Superbrand Mall (Shanghai), Deli Medan Mall (Indonesia), Dhirubhai Ambani International Convention and Exhibition Centre (Mumbai), Respublika Plaza Astana (Kazakhstan) and The Istanbul Mall (Turkey).
A print version of this article was originally published in d+a issue 89.
Images:
Marc Tey & DP Design