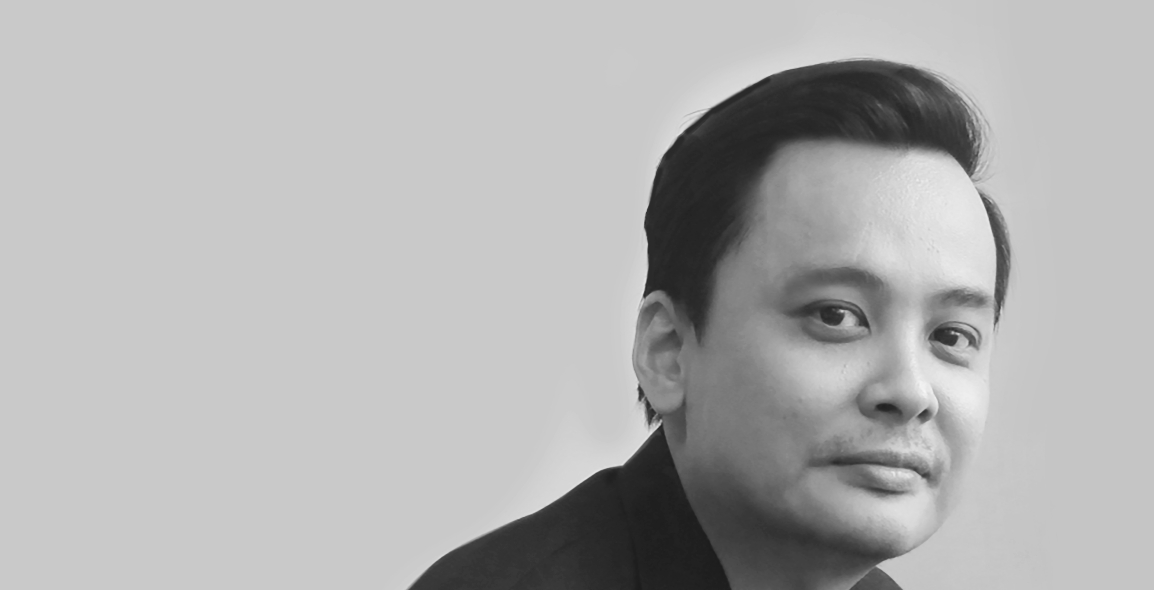 How did you end up becoming a lighting designer?
I was previously practising interior design and it was by chance that I came across this specialisation and its amazing affiliation and contribution to the wider built environment. I then went on to join a lighting division within engineering firm Parsons Brinckerhoff (now WSP), while pursuing a formal education in lighting design at the German Institute of Applied Lighting Technologies. My formative years were chiselled by an engineering perspective, as well as by one of the pioneering lighting designers, Louis Clair. This occurred when he mentored me while working together on the lighting master plan of Resorts World Sentosa. He refined my perception and thoughts about the intangible magic of lighting.
Why did you decide to go solo in 2012 and set up Limelight Atelier?
During my years as an employee climbing the career ladder, I have worked on both ends of the spectrum – for a large global engineering building services company and a specialist practice. The lighting design market back then was predominantly not led by Singaporeans. Through the years, telling signs of its growing nature were imminent and running a homegrown design practice independently started to seem appropriate. Limelight Atelier's fundamental belief, till today, has been to design quality illumination schemes with sincerity and fluidity. We encourage having in-depth communications with our clients and various stakeholders; to research, design, prototype and excel together.
What is the one thing you wish architects and interior designers understood better about lighting design?
Lines are often blurred between engineers, contractors and suppliers with whom the performing of lighting calculations, or selecting products in achieving a set of guided illumination levels, are mistaken as lighting design. It is not entirely incorrect, as there are spaces which require specific levels of illumination for safety and task execution. Illumination is intangible and ephemeral. It is not visible till it radiates from a surface or object. Our eyes do not perceive numeric values, there are differences between a competent set of illumination engineering and excellent lighting design that value adds beyond the bottom line to elevate the user, space and architecture to its fullest potential. Quantifiable figures and qualitative elements are inseparable in lighting design.
Why should architects and interior designers work with a lighting designer instead of attempting to do their own lighting in their projects?
Architects, interior designers and lighting designers have different but complementary skillsets. Basic artificial lighting and daylighting design are taught as modules and subjects in design schools. However, these are insufficient to perform to a level of specialisation in today's complex context; especially since architectural and spatial design have expanded beyond buildability and functionality. Other factors like technical knowledge, artistic aspirations, psychology, user experience, ecology and even wellness play important roles too. Having lighting design be managed by a specialist will help you take all of them into consideration and maximise their potential. Think of it as having an extended arm in better fulfilling your aspirations.
You've just been conferred Chartered status and obtained the Certified Lighting Designer certification. What is their significance?
Being in the registry of Chartered Designers and obtaining the Certified Lighting Designer certification is non-mandatory; neither is it a licence. However, it signifies that I am committed to upholding high standards of professional practice and constantly validating myself against a global benchmark of skills, knowledge and proficiencies that position me at the forefront of lighting design. More importantly, clients and partners are well assured and able to make informed decisions with a higher level of trust that their projects are in good hands.
What impact has the pandemic had on lighting design, if at all?
Lighting design is not a standalone subject and plays a role in many industries and sectors. There is no denying that the pandemic shook the world and brought terrible disruption. Despite that, businesses in all sectors should prepare for after the pandemic, to build back better. It is important to entice users to emerge from the comfort of their homes, not just physically, but mentally as well. This creates opportunities for my profession. I am interested in having functional aesthetics and wellness as evidence-based design supporting our night-time tourism sector, without neglecting wellness in public spaces. In the hospitality sector, once travel restrictions are lifted, I hope to see lighting design help guests rest better. Lastly, lighting design can be utilised in workplaces and schools not just for tasks, but increasing productivity.
What is the project you are proudest of to date?
5 Science Park Drive in Singapore was a project we completed in 2019. One of the key feature was its capability in using facade lighting to relate to its surroundings. Time-lapse high-definition (HD) videos of the sky were captured and translated into algorithms to create an elegant poetic expression at every hour mark in the evenings. The bespoke driveway lamp posts within the development are probably the first of their kind used in a private setting. They intelligently sense and radiate adequate illumination for traffic and dim down sufficiently to help reduce energy at night. There wasn't a viable commercial product that met our requirements back then, and we had to consult a few manufacturers to design a bespoke product to achieve this intent. We pushed the boundary on integrating technology, sensors and controls in a conventional lighting design role. I am pleased with the overall result and greatly thankful to our client's openness and the project team's effort to realise it.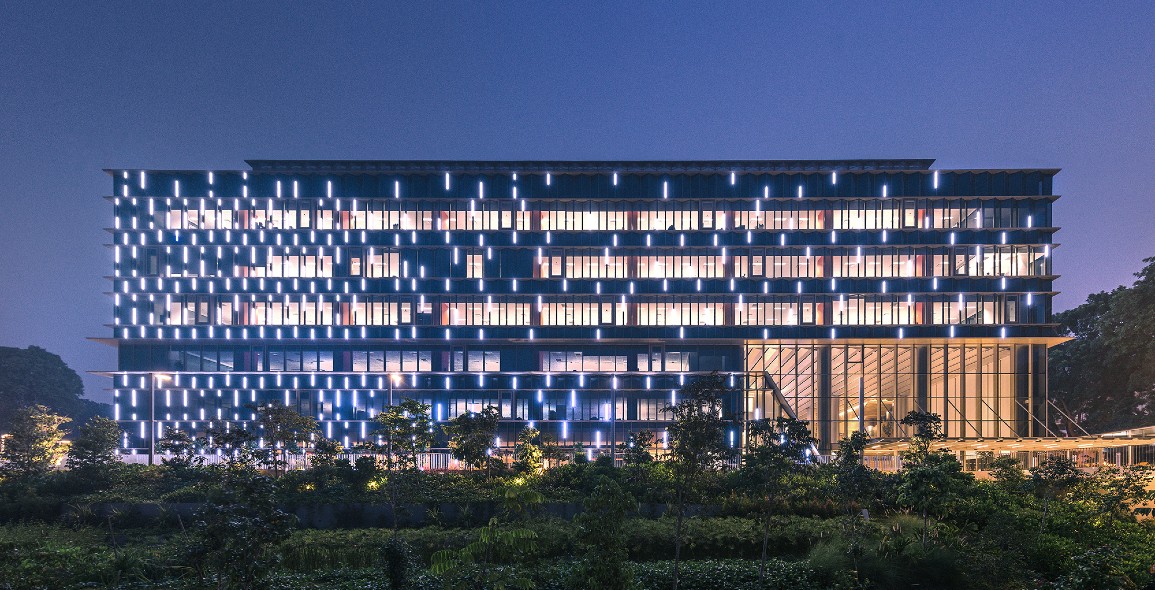 5 Science Park Drive (Credit: Finbarr Fallon)
What projects are you expecting to complete in the next six months?
Our projects have fallen behind in their schedules due to the unfortunate disruptions brought about by the pandemic; some were even postponed indefinitely. Yet, I am grateful that we have learned to adapt and are able to complete two amazing projects recently. One is the renovation of Lau Pa Sat, a monument that represents our food and hawker culture; the other is the regional office for the innovative tech company Spotify, which has received a few design accolades to date. We have a private residence completing soon and I am also looking forward to our maiden project in Sri Lanka, an 800-key, five-star hospitality development.
This story first appeared in Issue 121: September 2021. Click here to read the rest of the edition.