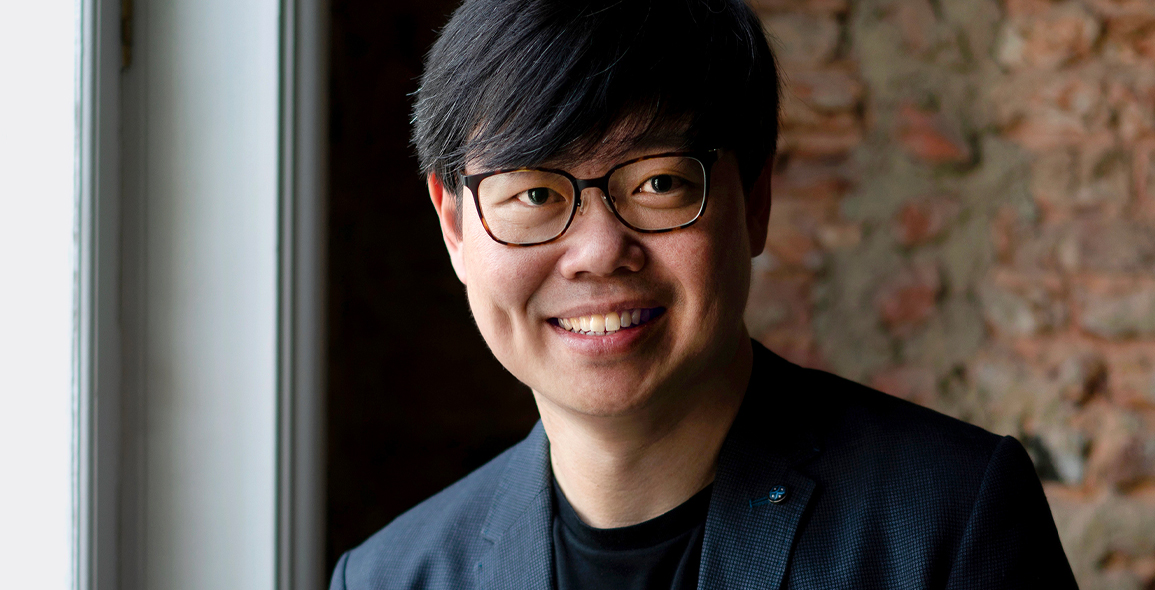 For as much as the practice of architecture is rooted in the physical world, it is undeniable that the virtual world is rising in importance.
Terms like Web 3.0, blockchain, the metaverse and NFTs make the headlines almost on a daily basis and there are more conversations now about how to bridge the two spheres.
To Melvin Tan, the new President of the Singapore Institute of Architects (SIA), he sees significant untapped opportunities, especially in the metaverse, that can be leveraged, as it is still "in a nascent stage".
The motivation to make this topic the subject of an interview was spurred by how he has themed his term "The Future of Architecture".
In doing so, the Founding Partner and Deputy Managing Director of LAUD Architects is spearheading a multi-pronged plan that encompasses value articulation, mentorship and digital transformation.
We caught up with Tan to find out more about how he intends to ensure SIA is metaverse-ready.
What are the opportunities for local architects?
As creators of spaces, we as architects should start to embrace this dialogue between the digital and analogue world. To tap on the strengths of each realm and cover the weaknesses of the other realm. Singapore architects, who are forward-looking and willing to explore the forefronts of the technology, should fully embrace possibilities in the metaverse.
How should they start?
I would encourage them to maintain a healthy dose of curiosity and investigation of new technologies, in this case, Web 3.0. It is imperative to keep abreast and updated and maintain a close watch on how opportunities may arise, including potential ones to provide consultancy in the metaverse.
Today, virtual real estate already exists in the metaverse, where people buy and sell using cryptocurrency. We have also heard of how developers and real estate brands, such as hotels, have created a digital twin in the metaverse. These virtual environments are mostly deployed as a marketing tool, as a way for more to experience their brand. Architects should quickly translate their designs into virtual platforms, considering that most of our work is already based on 3D building models, such as BIM.
How do you think the rise of the metaverse architect will affect architecture as a practice?
Currently, in the real world, we still need trained architects. In the metaverse, in the absence of physical planning requirements, the skill sets required will likely differ significantly. However, the core competencies of design, design thinking and spatial planning would still be applicable, whether physical or virtual.
What is SIA doing to support local architects from this standpoint?
SIA continues to keep in touch with many of the nation's push toward digitalisation and transformation efforts. We have a Digital Technology Committee that looks into these matters. We are always on the lookout for information and updates that we can share with members and are open to collaborations that would benefit them in their push toward digital transformation.
During the pandemic, the anchor of our annual Archifest, the Archifest Pavilion, was unfortunately not built, as physical events were not allowed. The pavilion was constructed digitally and made available for visitors to experience virtually.
What can local architects do to accelerate the digital transformation of their practices?
Processes like BIM currently appear to benefit contractors/builders more. Its adoption also seems to create more upfront tasks for the consultants. Investment in digitalisation can be heavy for some smaller companies, without the economies of scale that larger firms enjoy.
For digital transformation to be successful in Singapore, our architects could dispel their need for perfection prior to rollout. For example, in other countries such as China, the tolerance to accept imperfection with the attitude of "start first and learn along the way" is higher.
This story first appeared in Issue 124: June 2022.