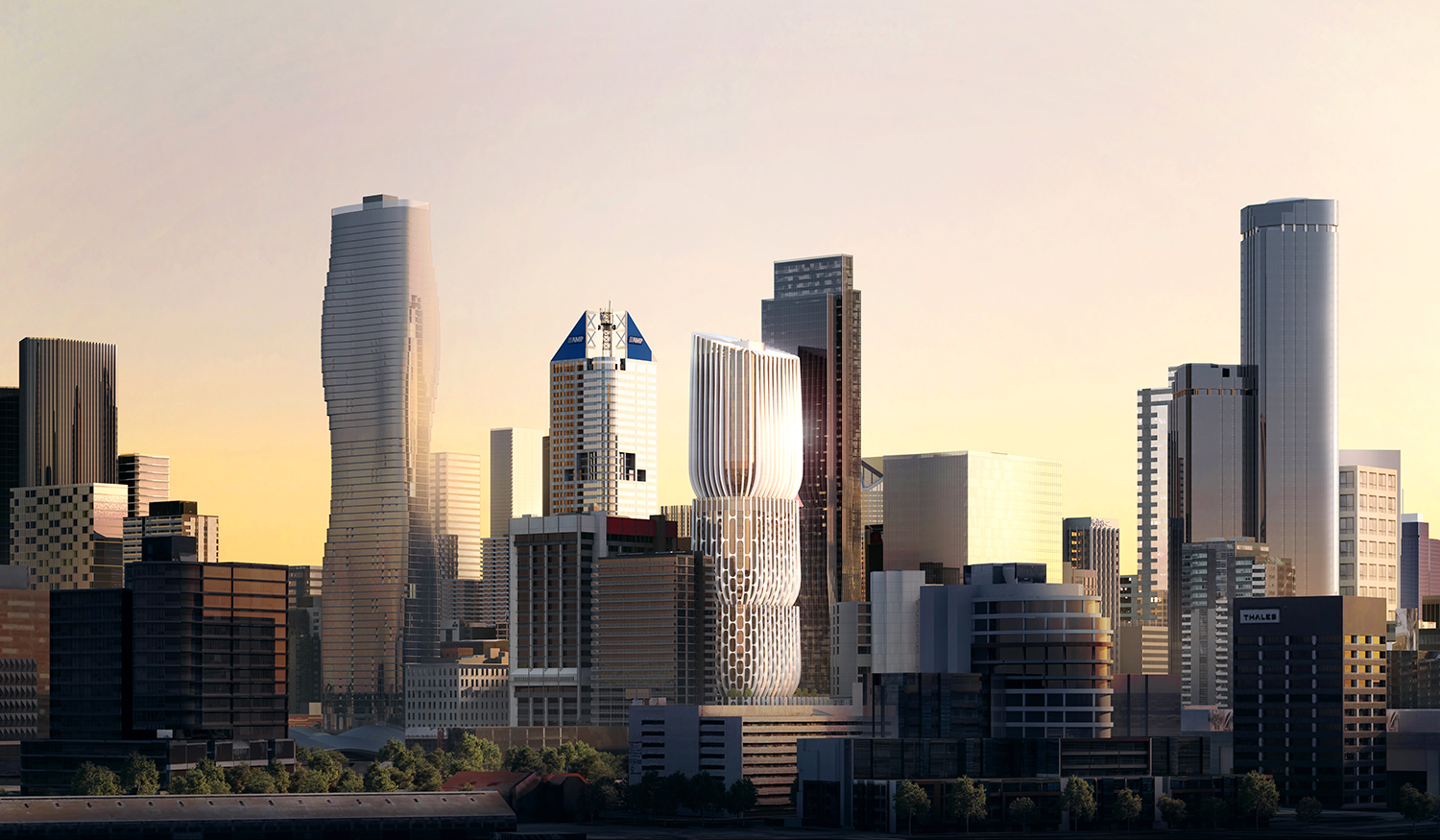 One of Zaha Hadid's final works will make its presence felt in Melbourne, Australia. Hadid's creation is set to come to life as Zaha Hadid Architects' $300-million tower has been approved by the Victorian government and declared Melbourne's first "destination tower". It will be called 600 Collins Street.
The 54-storey tower building was one of the last designed by Hadid, one of the world's most renowned female architects, before her untimely demise last year at the age of 65. It is the first Melbourne project by 2004 Pritzker Architecture Prize winner Hadid and will be one of the first completed Australian projects by the architecture firm.
The mixed-use building, which comprises 420 apartments, offices, retail and public spaces, is located on the western boundary of Melbourne's Central Business District (CBD), at the nexus between Collin Street and Docklands. The tower breaks down the building's overall volume into a series of smaller stacked 'vases', creating a coherent relationship between the tower, podium and surrounding streetscapes.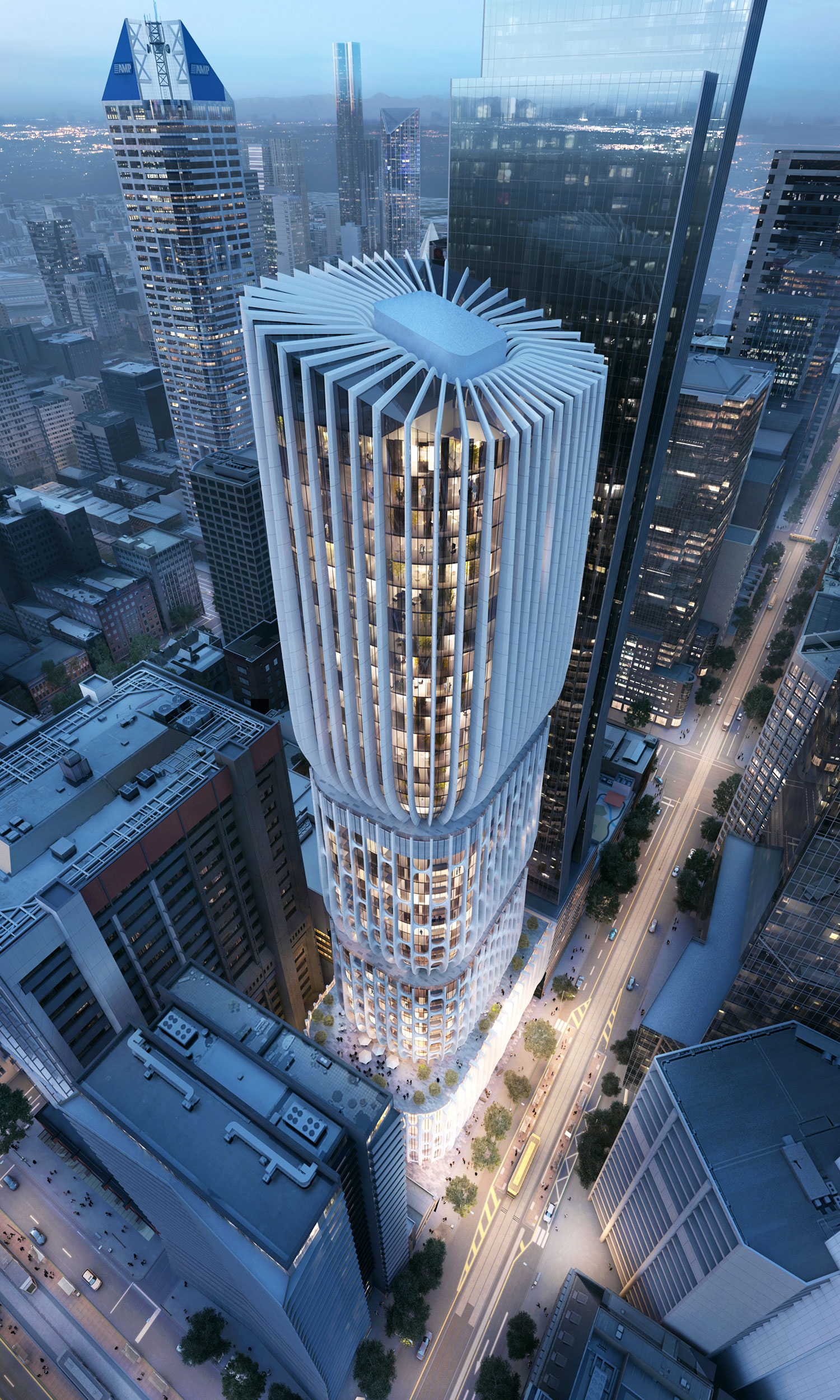 The 'vases' gently tapers inwards to offer communal space at its base and improves the flow of pedestrian traffic and increases connectivity with existing transport infrastructure. This configuration includes the adjacent Southern Cross railway station and existing tram network that runs parallel to the site. The tower will also have 350 bicycle parking spaces, and bays for electric vehicles and shared car clubs.
A delicate filigree envelopes the building and is designed to use 50 percent less energy than a conventional mixed-used tower. High performance glazing system, high efficiency central cooling, high efficiency lighting and grey-water reuse systems will be incorporated to further reduce consumption of resources and lower emissions. The solid elements of 600 Collins Street embody the traditions inherent within the finest examples of historic architecture in Melbourne's CBD, yet reinterpret them in a contemporary solution that is driven by the building's structural integrity and the logical division of its overall volume.
The project hopes to add to the Melbourne skyline and become a new iconic symbol for one of the world's most liveable cities, while etching a legendary mark of the one and only Zaha Hadid.
These days, we're so obsessed with what's done first, and what's not done first, and the idea of the show was to level everything out within fashion and sculpture.