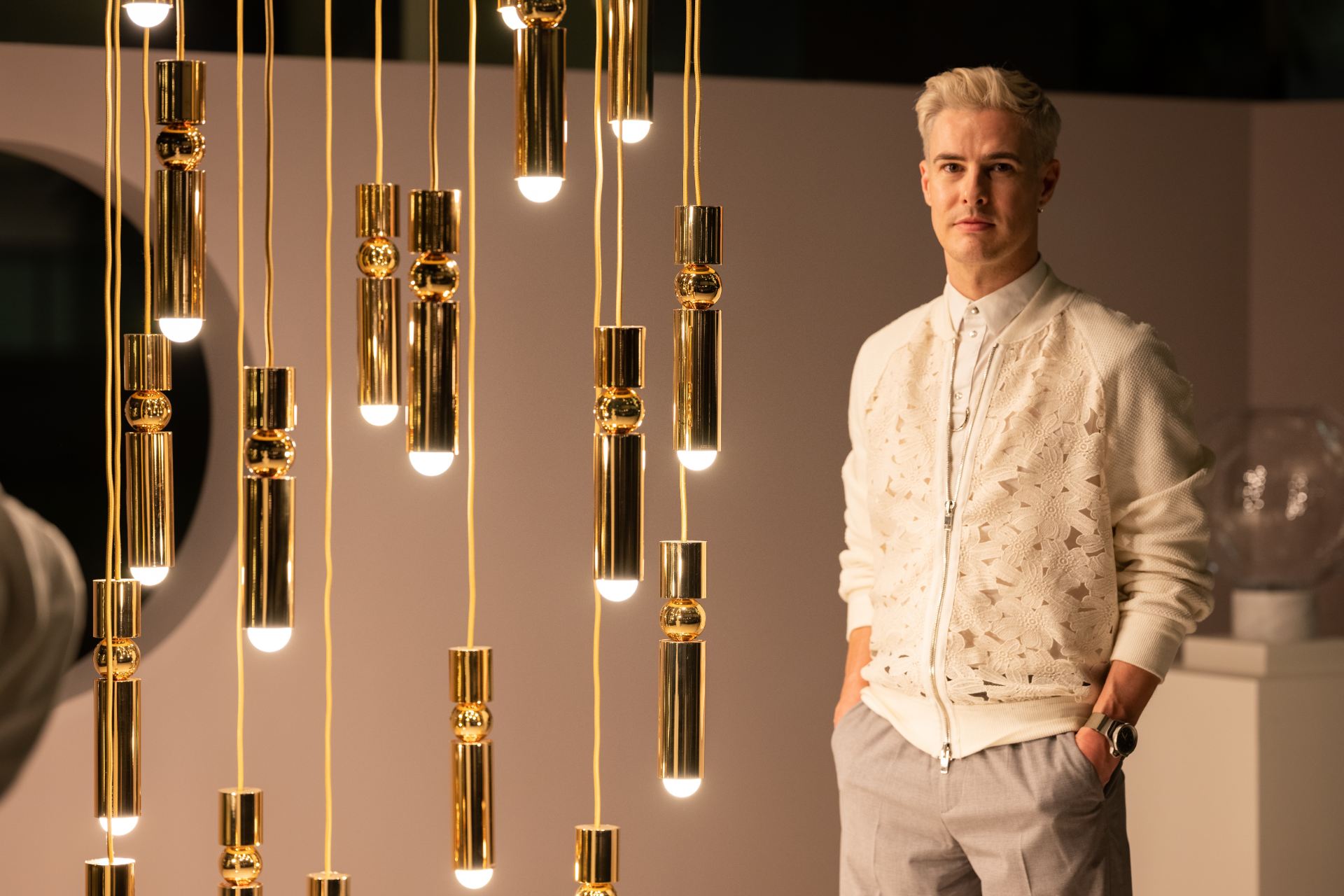 There is something different about the lighting designs by Lee Broom. They rank high on originality, and have their own magical sparkle. Perhaps it has to do with the liberal use of gold, or that each of them is made up of an amalgamation of ideas from different places.
Take for instance, the Orion. The prolific British designer says that as its name suggests, it was inspired by the night sky, "I went to a friend's house in the Cotswolds and it was a beautifully clear night. We went outside with a glass of wine to look at the stars.
"Then we started talking about constellations and light. When I went back to my studio [in London], I wanted to create constellations of light in our next product, so the user can create them according to what they want, like the solar system."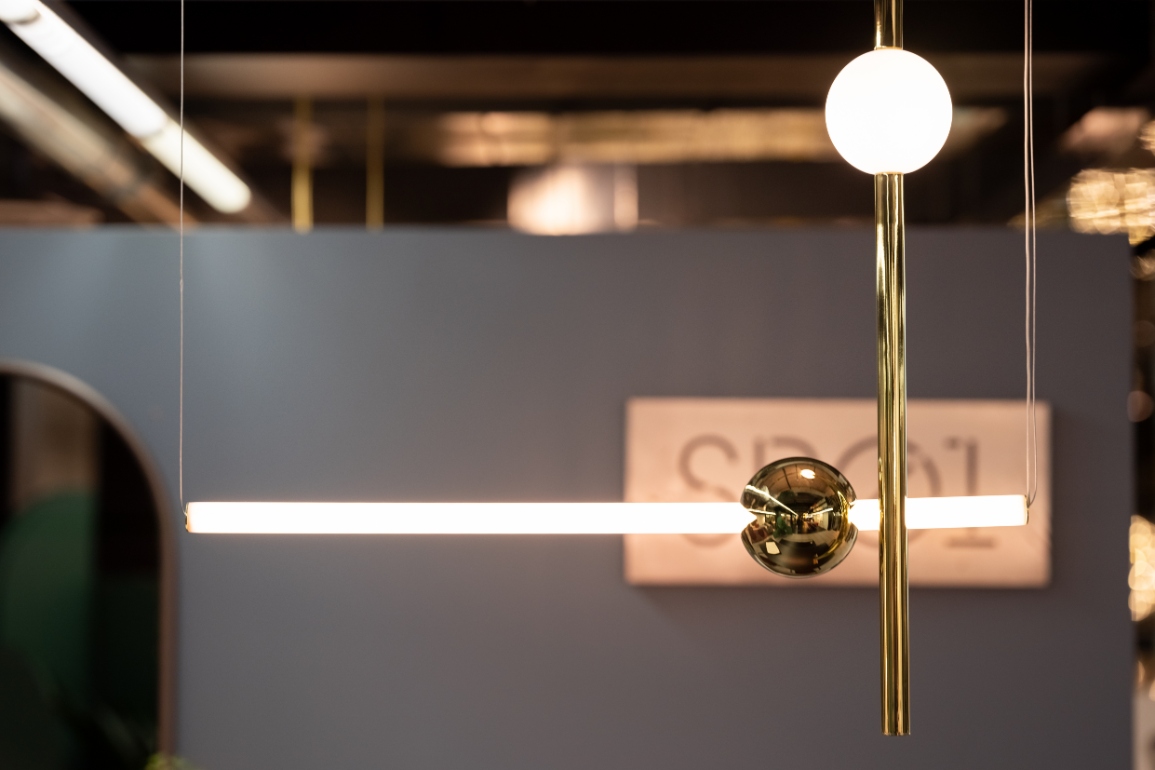 The Orion light
In Singapore earlier this month, Broom sprinkled some of his magic at the Space Furniture showroom, where his brand is exclusively available, by giving a design talk. This was followed by a trip Down Under to Sydney, Australia where he opened Park Life, one of his most significant exhibitions to date.
"It's the biggest thing I've ever done," says Broom, 41, during an interview with d+a while in Singapore. "It is located in an underground carpark but converted into a contemporary garden with 12 tonnes of pebbles."
Broom established his eponymous brand in 2007. Since then, he has created over 100 furniture, accessory and lighting pieces that retail in over 250 stores in 50 countries around the world.
He describes his design ethos as "creating contemporary products that have a classic twist". There are elements of mid-century, Bauhaus and art deco, underlain by his passion for the history of design and art.
Broom gestures to a series of pendant lights hanging over a table as an example. These are made from decanters and are among the first pieces he designed, "We've all seen a decanter in a bar but at the point when it was designed, we'd never seen it as a light."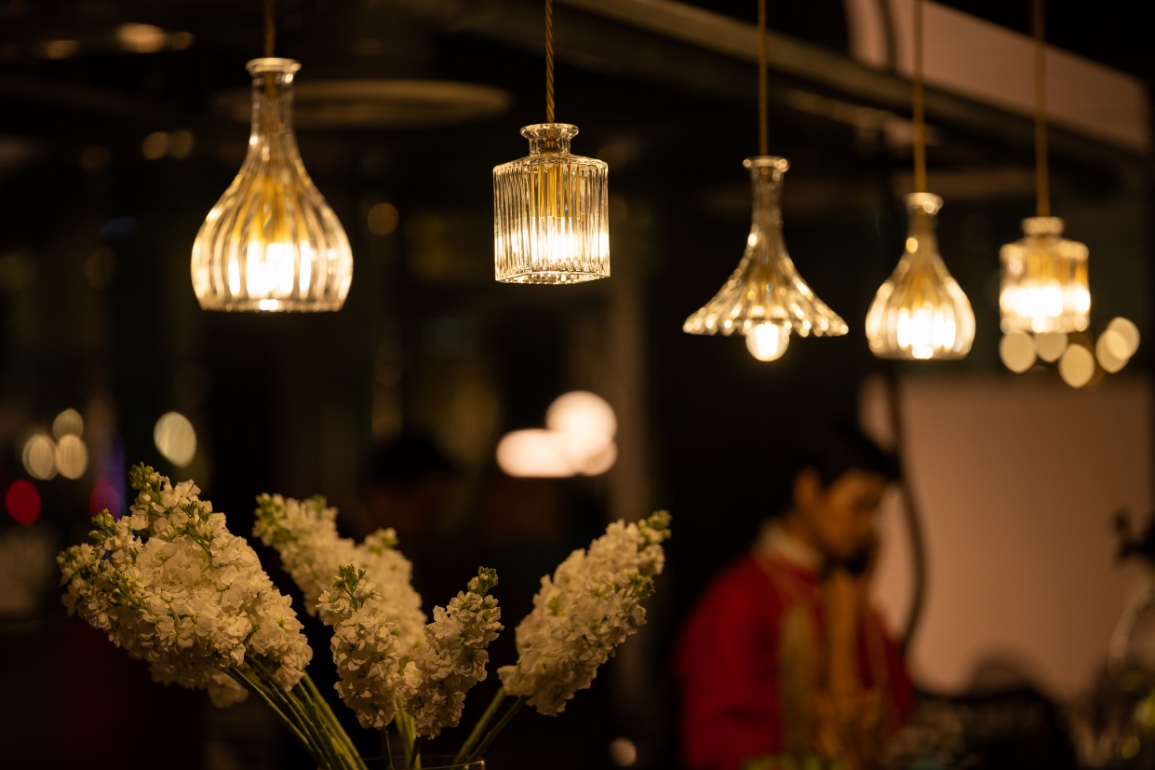 The Decanter light
Originality is important to him. If something has been done before, he would avoid doing it altogether. And that is also what helps him stand out.
The numbers speak for themselves. To date, he has won over 30 awards including British Designer of the Year and The Queen's Award for Enterprise presented by Her Majesty The Queen in 2015.
Broom reckons he is able to offer unique designs because he simply does not dwell on the thought too much, "I just focus on what I want to do at that point in time. That's what is amazing about having your own brand. As my brand grows, I grow. It's like a two-headed monster. I be myself as much as I can."
His achievements are even more impressive when you find out he was not trained as a product designer. In fact, Broom started his career as a child actor, performing on stage from seven to 17 before winning a fashion competition judged by Vivienne Westwood.
"When I met her, I asked for her autograph and she wrote her phone number down. She said if I was serious about learning about the industry, I should give her a call," he recalls.
The rest, as they say, is history. A 10-month internship convinced him he wanted to stay in fashion, influencing him to obtain a degree from Central Saint Martins. "I loved the drama of fashion design. It felt cooler than acting," he laughs.
In his final year at the university, Broom started a side business of making cushions, curtains, upholstery, mirrors and mirror frames to earn some extra money and take a break from fashion.
He later set up his own interior design firm with a friend, Maki Aoki, running it for four years before establishing his eponymous brand. "I started to see value and longevity in products that people can buy and keep for the rest of their lives, or pass down the generations," he explains.
Although he is no longer in fashion, it has left an indelible imprint on his life, "Do your own thing – that is what Westwood said to me. Stay true to what you want to do. There is a tendency for people to feel like they need to slot in to stay successful. Stick to your own vision and not anybody else's."
Broom admits it is easier said than done. But this maxim has helped him stand out from the competition and succeed, "What you think and what you want is important. If you like it, it's right. Otherwise, if you listen to what everyone says, there's too much noise and you can't focus."