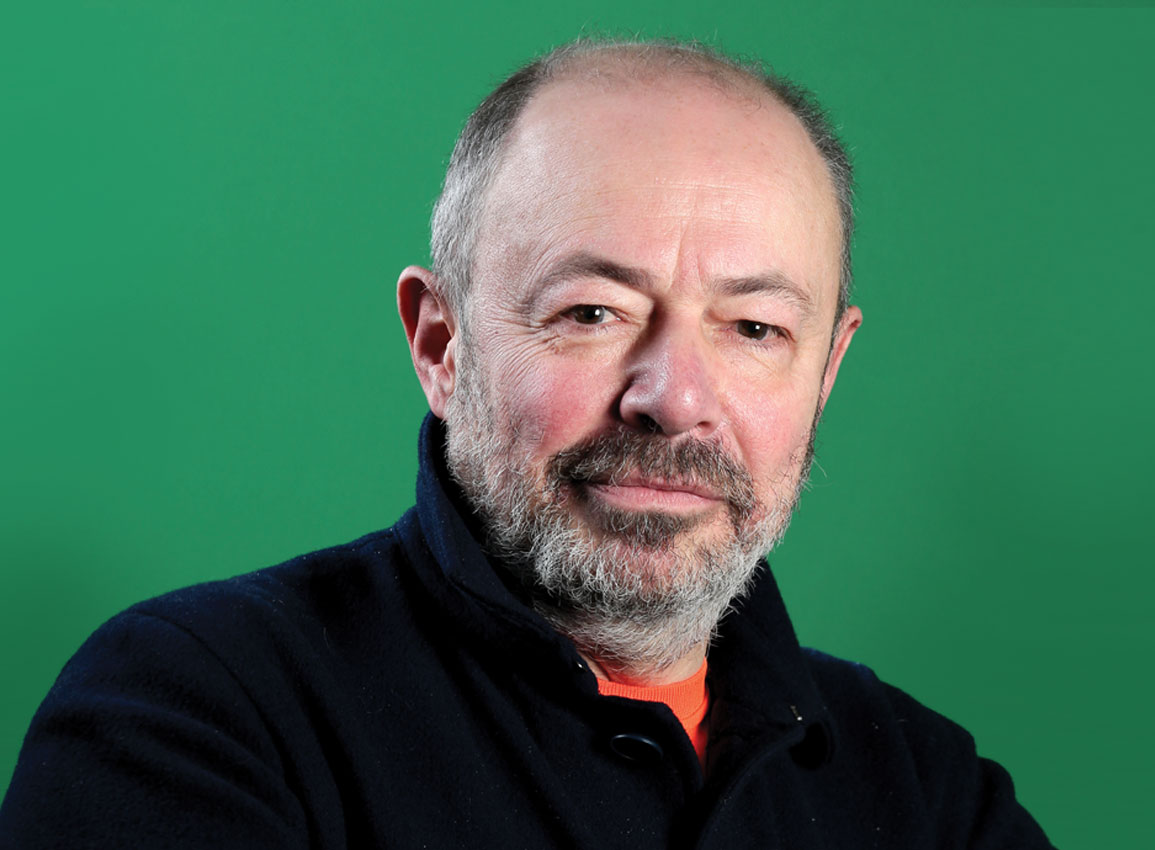 It is rare for an architect to proclaim that he is not interested in real estate, and even more unusual to say that he has stopped creating new buildings altogether. But say them Italo Rota did, and not without reason.
Rota is an Italian designer and architect who has labels like "radical", "progressive" and "unconventional" attached to his name. His eponymous studio is equally comfortable conceptualising furniture as it is creating master plans.
Among his more notable projects include boutiques, clubs and even the home of fashion designer Roberto Cavalli in cities such as Moscow, Dubai and Beirut, the collection of Boscolo hotels in Milan, Rome and Bari, and the Medal Plaza in Piazza Castello for the 2005 Winter Olympics in Turin.
The Milanese visited Singapore in March to speak as part of Italian Design Day, an event presented by the Italian Embassy in Singapore in partnership with the Nanyang Technological University's School of Art, Design and Media. Before that, d+a caught up with the 65-year-old, who was dressed as colourfully as a bird of paradise, to find out exactly how unorthodox he is.
On being unconventional: "That is the story of my life. My work is around emotion and the narrative. I have no wish to build anymore buildings – our cities are already too cluttered. I believe in changing the urban landscape and its atmosphere with new technology and techniques."
On nature: "Sustainability should be a normal human attitude. In reality, as humans, we are no different from a cat or a dog or a fish. I am an animal. The bigger problem is how we are adapting to climate change. This is something that we need to understand and accommodate."
On a project's longevity: "In the past, when I had a new client who commissioned me to design a building, I asked them to put aside a fund to demolish the building when it is no longer of use. This was to prevent redundancy in the world. In fact, I appealed to them to dismantle the building and reuse the materials in other ways when the time comes. They responded quite positively, because they understood that in architecture, it is important not to build a bad future for the user."
On living in a digital age: "It is important to disconnect once in awhile and rebuild our energy. We need to be comfortable with ourselves. I have seen how many people lose themselves when confronted with no Internet connection. I don't agree with it. This is why I've designed a Hindu temple in India of Lord Hanuman that once you past the entrance is a Faraday Cage."
On managing good ideas: "First, verify if it exists. Secondly, transfer the idea and the energy that you have to a team, preferably a multi-disciplinary one. Thirdly, decide if it is to be conceived by humans or robots. Understand that marketing drives design and is a big force shaping projects at the moment. This is a reality that designers have to deal with today."
On advice to developers: "Accept that things change constantly. Avoid wasting resources. Architecture should be seen as something that is more than functional; it is symbolic. It needs to represent something. Architecture is more than a building composed of different materials."
On Singapore: "It is a strange city. I see it as the mother of Dubai. The landscape is beautiful but the pieces are disjointed – almost like a collage. But why not? A collage is a type of foundation that you can build the city on."
This story first appeared in the April/May 2018 issue of d+a. To read the rest of the issue, purchase and download a digital copy from Magzter.