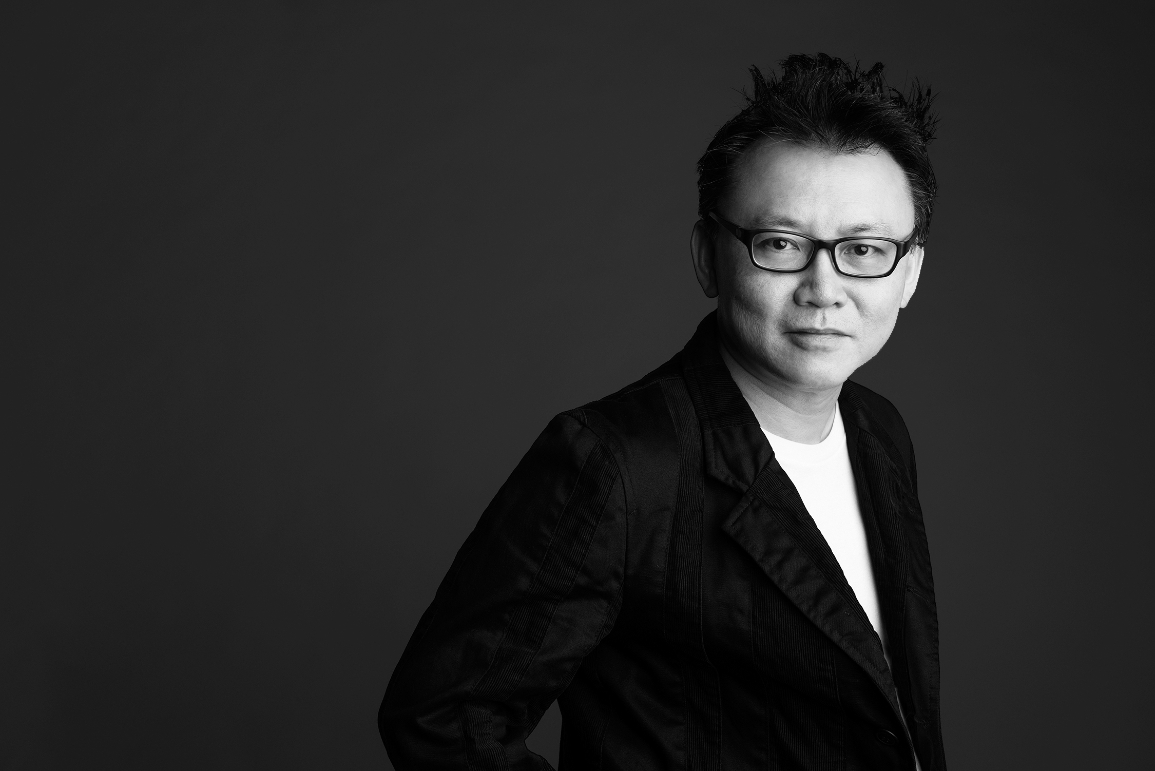 Beyond providing shelter, "architecture is an expression of our understanding of the world", says architect Ko Shiou Hee.
He has spent the last 20 years exploring the sense and sensibility of the built form in creating spaces that evoke emotions and within where the human spirit can thrive.
Ko started K2LD Architects in Singapore in 2000 together with partners and fellow architects David Lee and Ben Teng Choon Aik.
Since then, it has expanded into an office in Melbourne, Australia and developed a diverse portfolio across Asia Pacific.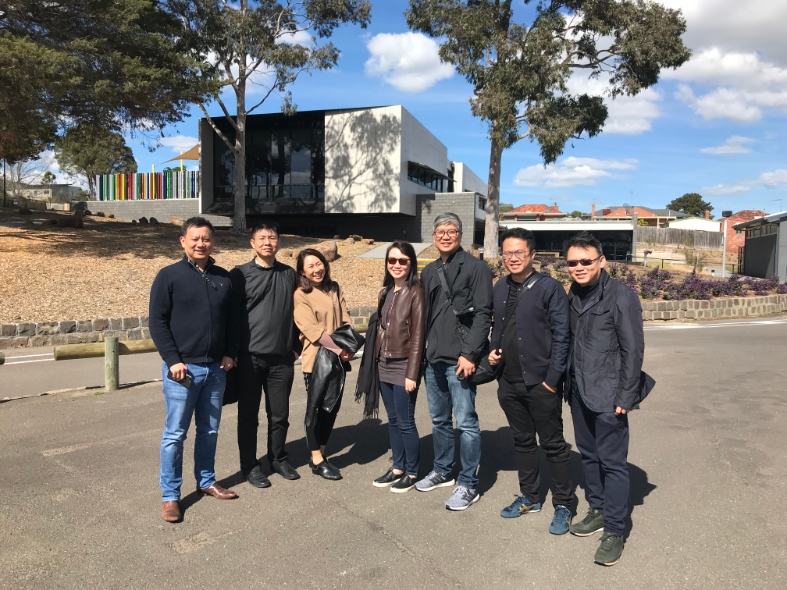 Ko Shiou Kee (first on the right) together with Directors, Ben Tang and David Lee and other staff from K2LD Architects.
To Ko, a critical aspect of designing spaces is collaborating with clients, communities and even competitors.
From the Founders' Memorial to residential projects and schools, he talks about the value of collaboration, how it deepens the architectural practice and enriches the design of spaces.
What fascinates you about being an architect?
I've always thought that architecture can transform our environment: it provides shelter for the needy and also inspires people by capturing a slice of nature. I like the challenge of accomplishing a difficult task. Many elements must come together — site opportunity, economic affordability, client's vision, good builders — before we have a chance of creating great architecture that is worthy of our labour of love.
Over the years, K2LD has worked with other architects on various projects. What drives this collaborative approach?
Whenever architects receive a project, there is always a boundary called your site. Most of the time, for commercial projects, we only look at the site and our own self-interest and there tends to be little interaction between architects.
In 2003, I watched A Beautiful Mind, a film about the American mathematician John Nash who contributed to the creation of Game Theory. It is about creating a structure where the success of one person's choice depends on the choices of others. At that point, a Chinese developer approached me to work on a development but I was afraid to go to China alone as my firm did not have enough manpower. So, I suggested working together with other architects from Singapore. It was a win-win for all the architects.
We later realised that such a collaboration was also good for the developer, because there was variety in the development and he could market how cosmopolitan Singapore architects are.
The IBIS & Novotel Hotel development at 399 Little Lionsdale Street in Melbourne, Australia. Photography by Trevor Mein.

The Golden Square Primary School in Victoria, Australia. Photography by Jonathan Wherrett.
What are the benefits and challenges of collaboration?
We widen our scope and understanding of architecture because we are exposed to different practices. Having lived and worked in the US and Japan, I also find it beneficial to have experienced different cultures. My clients ask why my lighting design is so different from others. It's because I lived in Japan where they see light differently. The challenge is the same as having a conversation with somebody else. We each have our own perspectives, so there is a process of understanding, especially with different languages, backgrounds and even accents.
The design of the Founders' Memorial was awarded to Kengo Kuma & Associates in collaboration with K2LD. As a Singaporean, what does this opportunity mean to you?
We are very honoured and excited to be collaborating with Kengo Kuma on this eight-year journey. We share the common vision that the memorial should emerge out of the garden, and the design is meant to engage the users unlike a typical monumental object.
Even though I have experienced some of the early struggles of nation-building, it was still hugely educational to understand further the tremendous challenges our founders faced. This memorial will inform our future generations not to take for granted our achievements and also be a repository of collective memories in turning the impossible into many possibilities.
K2LD's collaborative nature extended to working with students to design the Golden Square Primary School (2016) in Victoria, Australia. What was the process like?
The project came out of the merger of two schools within two different pockets of the same township. We conducted extensive workshops with staff, parents and students to get both communities on the same page and align on the brief. It consisted of both analytical and emotional exercises to understand the practical agendas as well as the unspoken ones. So often we find that architects ignore mood and feel, but schools are very emotional places as they involve drama, making friends and even understanding social boundaries. We involved the students because they will be the ones who have to eat, breathe and live in the building every day. It is one thing to provide a facility that people go to, but quite another to create one that people want to be in.
What did you learn about designing with the community?
We believe in the power of listening and to strategise. It is no longer enough to perform the classic roles of an architect. At the end of the day, people only know what they know, so the architect has to be able to guide and offer solutions. Emotional intelligence is incredibly important. Designing a school means learning to engage with people from all walks of life. We cannot be dismissive. Instead, we must push creativity and relate on an everyday level.
Narratives are powerful too. On completion of the school, the principal asked the kids why they were so happy to be in it. Even though it had been over six years, they repeated the story that had developed with us at the beginning — that of the tree house and how it made them feel.
We recognise that everyone communicates and understands things in different ways. To communicate our vision, we must use a whole range of tools, from benchmark images to models, sketches, written descriptions, three-dimensional renders and site visits.
How will the role of architects evolve in the future?
Architects are predestined to adapt to the future as human lives and activities evolve. Technologies, materials and construction methods also continually change. We need to create spaces that are flexible and adaptable for the future. The increasing ease of communication and variety of media platforms also requires architects to collaborate much more with our clients. As they get exposed to better design, it will also raise the bar and push us to be better designers.
What kind of projects would K2LD like to pursue more of?
I would like to pursue more public projects, like schools and civic buildings. We have completed schools in China and Australia, where we created new spatial paradigms in response to new teaching pedagogies. We are excited to explore the design of schools for the future. With the COVID-19 pandemic, we are also trying to imagine how humans will use spaces and connect in the future. We hope people realise how important the real world and nature is. It is not for us to sit in front of the computer and imagine architecture in a two-dimensional flat screen.
This article is contributed by the Urban Redevelopment Authority, as published in Skyline (Issue 13), its urban magazine.
K2LD Architects' works were exhibited at the Urban Redevelopment Authority's (URA) AUDE Space in February 2020. Launched in 2019 at The URA Centre at 45 Maxwell Road, AUDE Space is a dedicated platform that seeks to inspire good architecture and design in Singapore as part of URA's Architecture & Urban Design Excellence (AUDE) programme. Click here for more information about the AUDE Space.