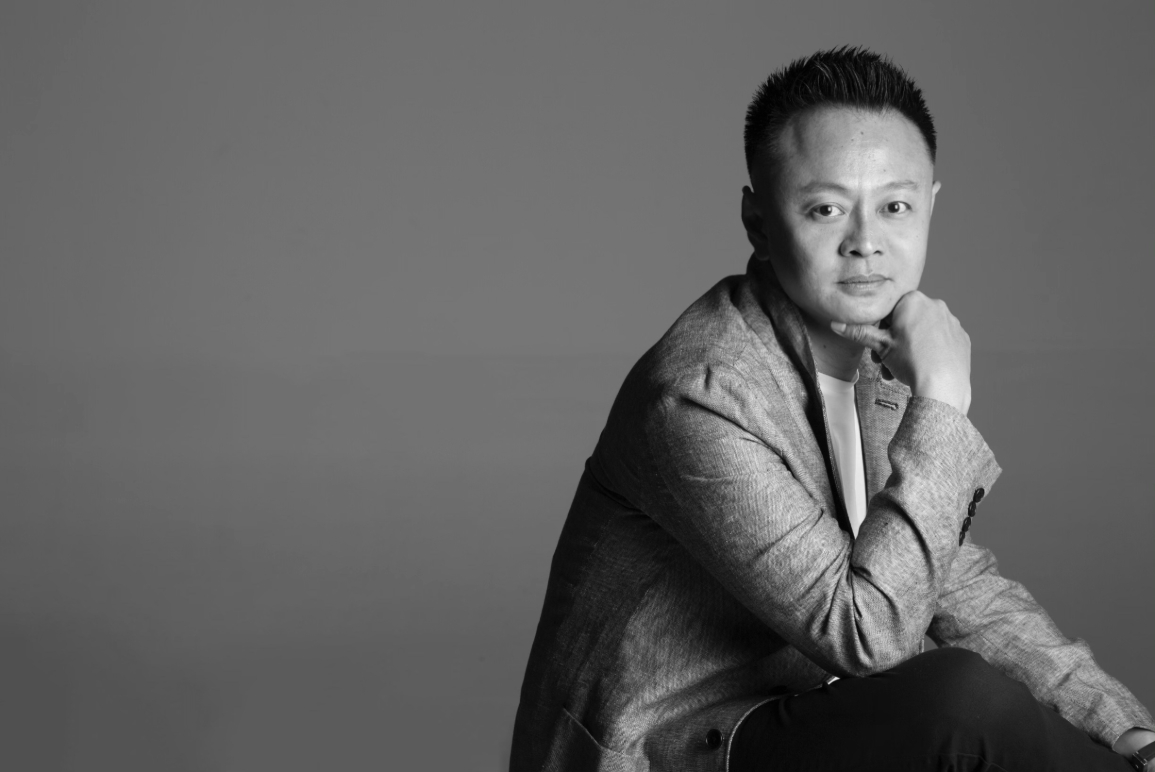 Please describe briefly the design DNAs of each of the hospitality brands you manage.
Ascott The Residence is luxury and exclusivity, where understated elegance is combined with hints of local elements, timeless style and comfort. Citadines has a contemporary, stylish personality, with a definite "chic" factor. Somerset is comfortable and familiar, yet highly functional and convenient to help professionals and families settle in quickly into their new cities.
How do you juggle being the gatekeeper of so many brands, each with their own distinct design DNA?
It is important to begin by emphasising what is similar – all three residences make you feel at home as we weave in stylish global tastes, yet with local touches. Ascott is proudly sustainable and our designs are refreshed and kept contemporary. I've been so deeply involved and invested in how these service apartments have grown over the years to be unmistakably Ascott.
But, yes, each residence has such a strong design personality of their own. Even no two Citadines are exactly alike. As a global team working with local suppliers and tastemakers, we develop a very detailed design guideline – and the beauty of having rules is knowing also when to break it to further customise the residence. I must confess it is almost an obsession to know all the nuances of the local culture, or the characters and preferences of residences who stay at our different properties. Those at our service desks, sales and most of all our guests – I take note of what they find specifically delightful (or otherwise).
I stay at these properties myself to experience what our residents go through, from waking up to enjoying the spaces. When I do, I often chat with our guests for feedback to see what and how we can do better. Also, depending on our residence segments, sometimes I try to imagine I'm a holiday-goer, other times a really busy professional, and think of what design and functionalities would appeal to them most.
You say that The Ascott Limited (Ascott) design DNA is about offering a home away from home. How has your definition of home evolved through the years?
Since we're talking about design DNA, it is not immutable – living behavior and residents' habits, influenced very much by trends inform how my teams and I design spaces. For instance, the Somerset brand which was initially designed for families is welcoming more project groups who choose us over impersonal but practical business hotels. In Somerset, we continue to build on the commitment to extend to families warmth and comfort through our designs – which professionals enjoy as well, clearly. In addition, we now take into consideration the need for a private sanctuary to relax and recharge after a long day at work.
What are three tips you can share on how to design a serviced residence that is timeless and enduring?
Tip 1: Consider the ergonomics and proportion of the apartment, and not design according to trends. As a home away from home, a serviced residence serves to bring people home and should be kept timeless and enduring.
Tip 2: Be guest-oriented. Have a good understanding of your guests, what matters to them and identify the key touch points of the design to enhance their stay experience.
Tip 3: Do not be dictated by trends. It is important that the design focus is to create a safe sanctuary of peace that our guests look forward to coming back to at the end of the day.
How do you obtain inspiration to do your work?
I won't say I have a trademark style but a constant element in my design work is the coalesce of form and function. I love harmonising linearity, geometry, layers and textures to create something beautiful. I am disciplined in observing the grammar of interior design, that is manifested in the alignment of datum down to the mullion lines. I am equally mindful of layers and balance and insists that any accumulation of objects must fit in with the occasional accents. I place equal focus on termination and detailing, eager to see rectitude in the execution and placement of all beams, columns, drop ceiling and transitional spaces. Materials come in different thickness and it is crucial to know when a material or treatment starts and ends, and how it is terminated. Good detailing defines a design.
Ascott Marunouchi Tokyo won "Best Hospitality Interior Design" at the Covet International Awards and "Best Interior Design" at Serviced Apartment Awards 2019 recently. It is a testimony of my team's design work. The serviced residence's design concept is centred on the gradual transition of time, with an abstract interpretation of the four seasons, marrying modern contemporary design and a hint of the Japanese sensibilities.
For instance, in the lobby, Shinnosuke Tojo's triptych of copper plates uses calming colours, fluid strokes and deliberate rusting of the metal plate to reflect the passage of time. The artwork's constantly evolving patina is a perfect allegory for the Japanese concept of mono no aware, or the ephemerality of existence.
Having team members come from diverse disciplines and the integration of team effort and collaboration is the winning formula. I believe that no man is an island; good design is the result of thinking and inputs from a synergetic team.
How do you manage the tension between maintaining the standards of each of the brands you represent, and what your clients want?
My work may be bound by the design guidelines of each brand to ensure consistency but thankfully, with Ascott's global presence in more than 30 countries, local aesthetic and elements have inspired the interior design and has made our design work more fascinating, as they are turned into welcoming spaces where the design guidelines are perfected with local touches.
My role involves having a good understanding of owners' vision and translating it into the interior spaces and creating an experience for our guests. With Ascott offering interior design services and being a custodian of the design guidelines, the design approval process can be quickened. As much as owners have a good sense of the aesthetic aspect of design, our role is to marry the form with the commercial imperative of running a serviced residence.
What are your thoughts on the concept of trendiness and what you do at The Ascott Limited?
I strongly believe that timeless designs should not be based on trends. We focus a lot on ensuring that our guests come back to a home away from home, not a serviced residence away from home. When they stay at our serviced residences, they should feel safe, comfortable and be at peace, and look forward to coming home at the end of a day at work or a day spent exploring the destination.
I understand your team offers design services, what is this and how can clients work with you?
Like the services that interior design consultants offer, my team offers design services to owners and developers whose properties Ascott manages. This in-house capacity streamlines the design process and enhances speed to market since we are the custodian of the interior design and brand guidelines.
Read about the design of Ascott Orchard Singapore's Penthouse Suites in d+a's Issue 110 (June/July 2019), available for sale on Magzter and in major bookstores in Singapore and Malaysia.