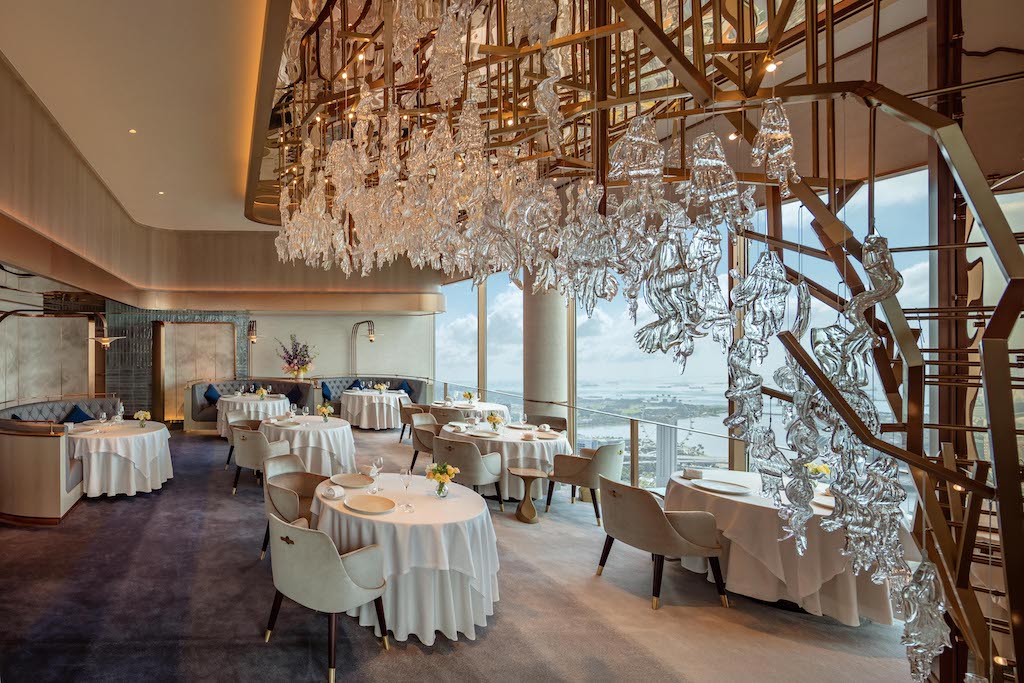 Two-Michelin-starred JAAN by Kirk Westaway on the 70th floor of Swissôtel The Stamford reopened doors in December 2022 after a three-month transformation.
Designed by award-winning design agency greymatters, the elegant restaurant pays homage to the terroir of Devon, which is the root of Chef Kirk's inspired culinary creations. The plan was also to maximise the panoramic views of Singapore's skyline and beyond.
The highlight in the centre of the main dining area is the stunning upcycled chandelier. This floor-to-ceiling light installation is inspired by majestic hawthorn trees. Hand-blown Italian Murano Glass was upcycled from the restaurant's original 20-year-old chandelier to evoke the tree's texture and forms. With a smart lighting system, the lights are programmed to dim and brighten according to the time of the day.
"We try our best to use sustainable materials. When we do renovation projects, we study the material and try to reuse the existing materials where possible. For JAAN, we took the Italian Murano glass that was hanging horizontally and repurposed it by installing (the pieces of glass) vertically," says Wookie Park, Design Director of greymatters.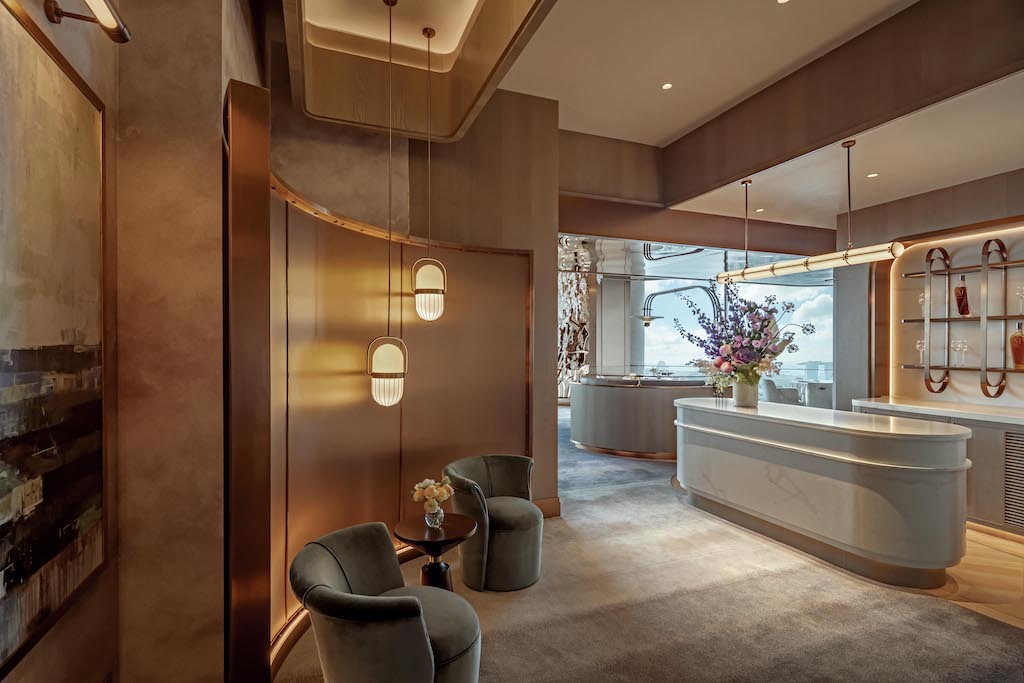 Multi-sensorial journey
Guests step into the restaurant through brass-framed glass doors to a hallway lined with artworks by Australian artist Steven Cross. These artworks draw inspiration from Chef Kirk's cultural essence and his roots.
On the floor, a deep blue gradient carpet evokes a feeling of standing on the coastal cliffs of Devon. Meanwhile, gold mirrored panels are used on the raised ceilings. The walls are accentuated by textured wallpaper that features abstract brush strokes reminiscent of clouds.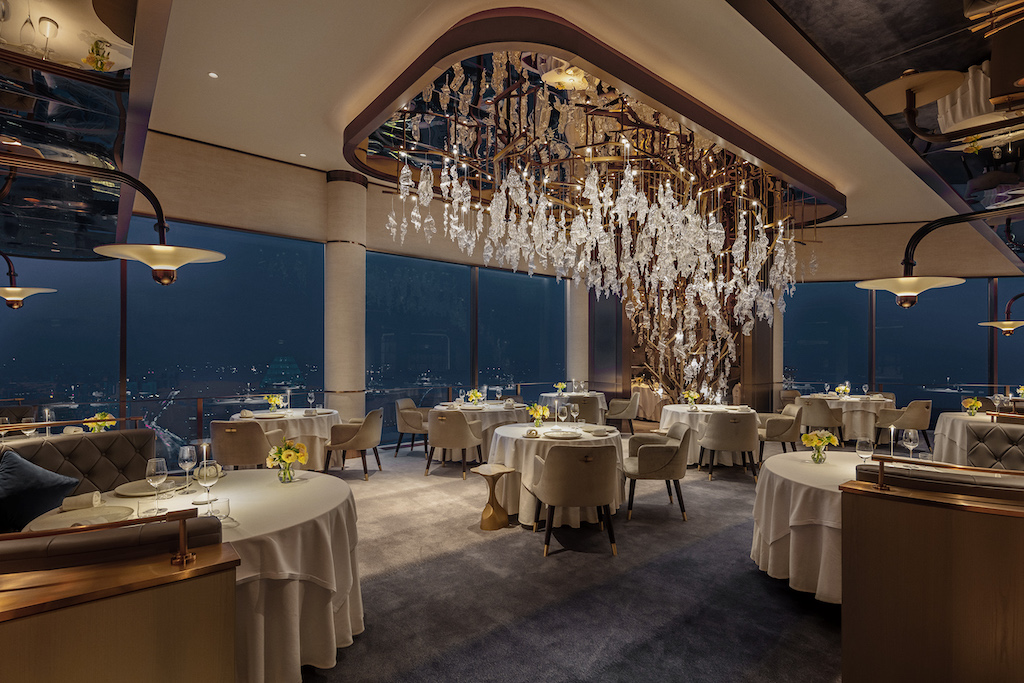 Furniture-wise, the 35-seater features both custom-made banquette and regular seats to create a warm and intimate setting. The designers worked with French furnishing company Pierre Frey on fabrics, and Muebles Asia, a leading manufacturer of wooden furniture in Bali. Drawing inspiration from natural landscapes, every piece is custom-made to feature organic curves, from the seafoam blue banquettes to side tables in the style of a tree branch. With this new revamp, guests get to indulge in an elevated modern British dining experience like no other in Singapore.
Photography:
JAAN / Kirk Westaway