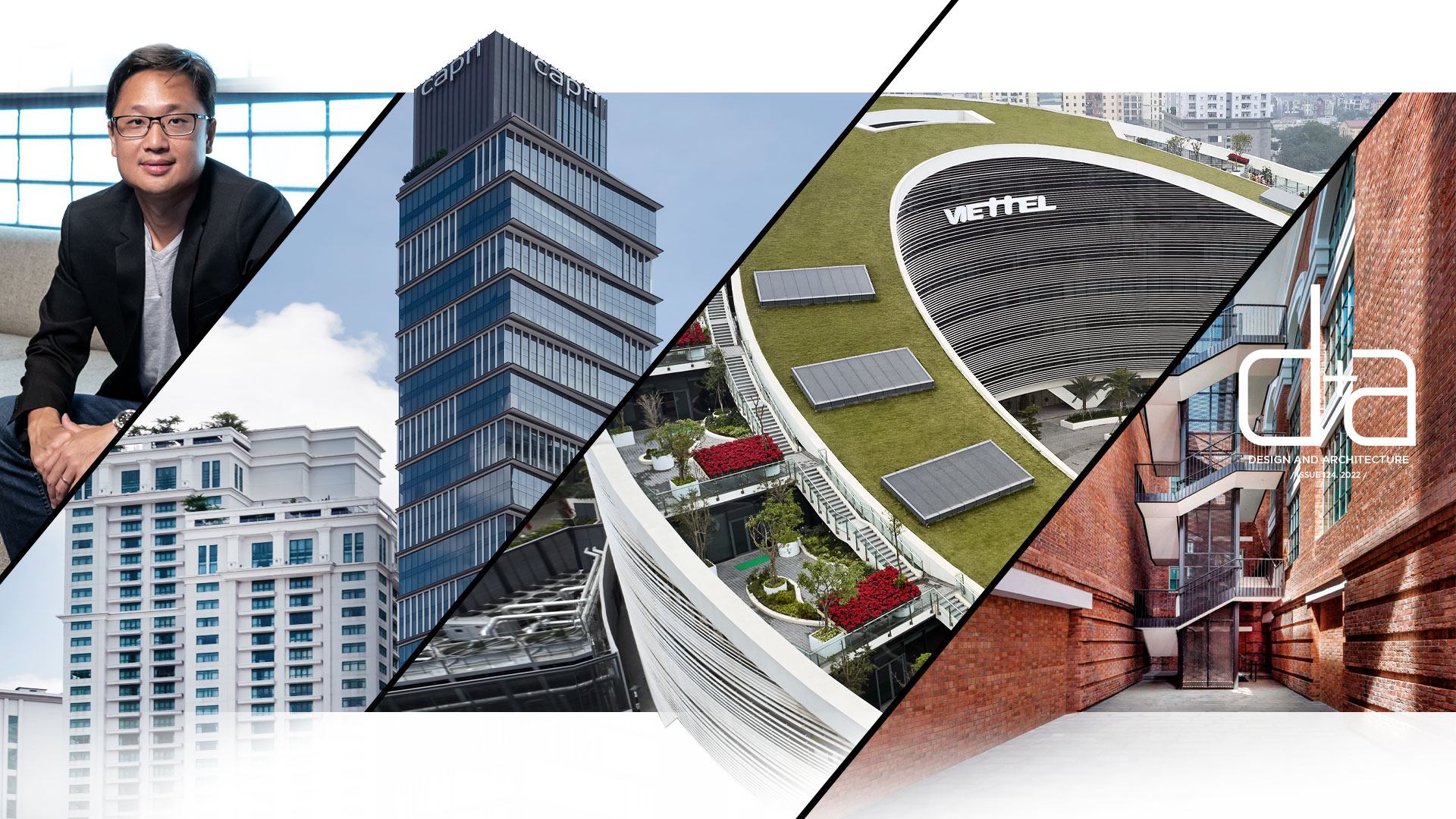 One of the first projects I visited when Singapore's safe management measures were relaxed was St James Power Station.
Aware that it had undergone a restoration and refurbishment, I was curious to see how different it had become from when it was an entertainment complex.
My verdict? The almost 100-year-old national monument has shrugged off all traces of its occasionally dodgy past life and received a fresh charge of energy.
This is why we put it on the cover and why it should be the first story you read in this issue.
W Architects collaborated with Studio Lapis for its adaptive reuse to an office fit for the 21st century.
I hope Singapore's other heritage buildings will take their inspiration from St James and be as well conserved.
Read too about the hotel Capri by Fraser in Kuala Lumpur's Bukit Bintang.
Despite having a relatively compact site, it has a distinctive silhouette of angled glass façades, fins and floors that makes it stand out from among the surrounding high-rises.
Another featured project is the Viettel Headquarters in Hanoi that impresses with its unique massing and energy-efficient green roof.
Not to be missed either is the piece where four emerging interior designers share their thoughts on where the industry is headed.
I believe despite their youth, the young always have a thing or two to teach us.
This is the last in a series of stories published in collaboration with the Interior Design Confederation of Singapore over the first half of this year.
The others can be found on our website.
What is also concluding is my time at d+a.
After more than four years, I am bidding you, dear reader, a fond farewell as I embark on new adventures.
During my tenure, I have successfully pivoted our focus to the Asian creative and spatial design industries.
My heartfelt thanks goes to everyone who has supported me in this.
It has been my privilege to tell your design and architecture stories and I wish you all the very best.