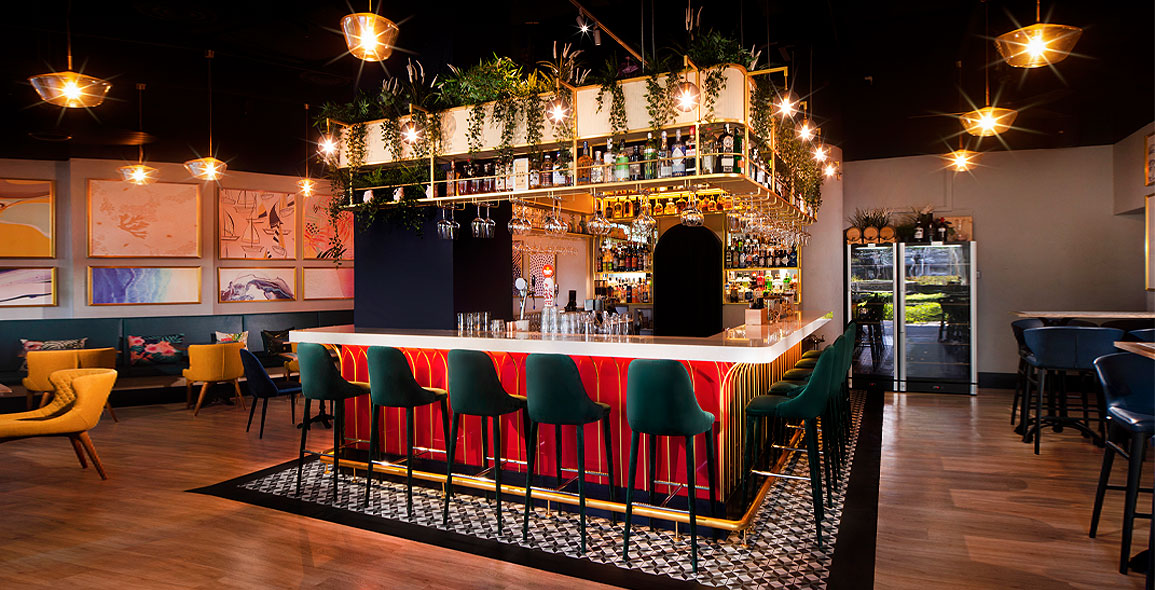 Editor's note: This is the third story in a six-month-long collaboration we are doing with the Interior Design Confederation Singapore (IDCS) to examine how the industry can up its game.
Ask Amy Picanco to write a report card on the state of the interior design industry and she enthusiastically gives it an "A" for effort.
That is all she grades though, because the Founder and Design Director of Aym Design knows that there is still a long way to go before it levels up across the board.
"We continue to exist but are struggling," Picanco says, speaking not just as a practitioner but as an executive council member of the Interior Design Confederation of Singapore (IDCS).
"The market is often misunderstood and potential clients are not clear about the services interior designers can provide and the value that this will bring to a space."
She is not alone in having this sentiment.
Steven Shaw, Executive Principal – Singapore at Aedas, is equally concerned, "There is no growth and everyone is just 'hanging on' due to COVID-19 and the disruption it has had on the world.
"The industry is at a critical junction that has been brought about by the convergence of many things: the pandemic, working from home, digitisation and changing attitudes of our clients in terms of how space is used and how much is required.
"It's been a tough two years."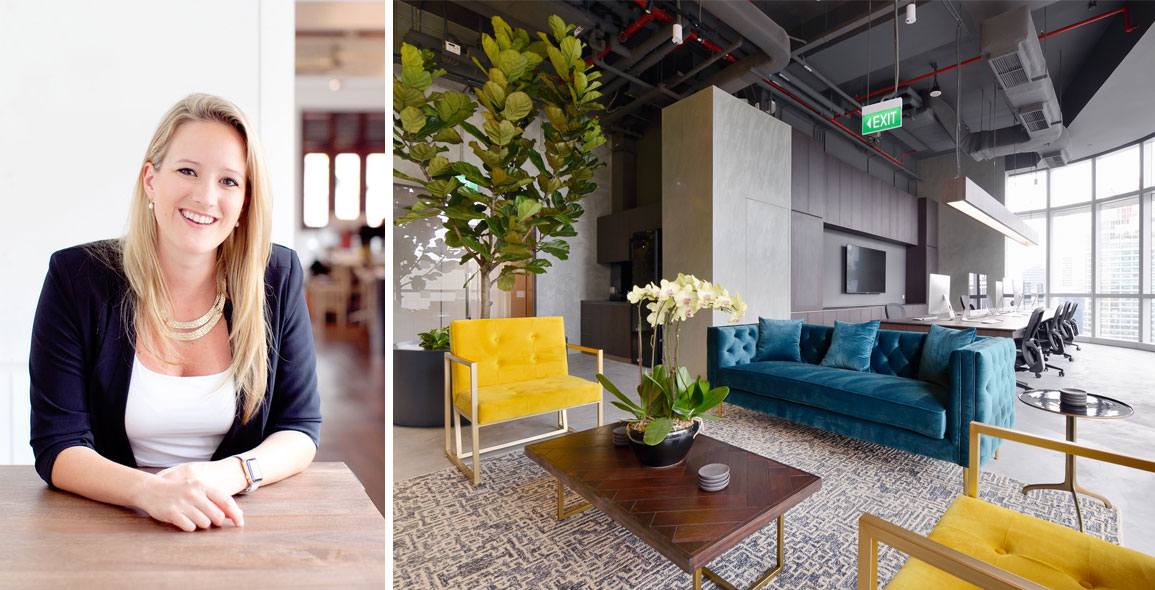 Amy Picanco, Founder and Design Director, Aym Design
Stop WFF (Working For Free)
Nonetheless, Shaw believes the future is looking brighter and that the corner has been turned.
Key to keeping up this trajectory is the acknowledgement that the way the interior design industry works needs to change.
The biggest issue confronting it is pricing, he points out.
"If we consider ourselves professionals, like lawyers, doctors and accountants, we should recognise that none of those professions would undertake work without payment of fees – yet we consistently do free work and under-price the actual cost of our services.
"To survive and reinvest in our future, we need this practice to stop," he says, speaking from a vantage point of having worked as an architect and interior designer for four decades around the world.
Picanco agrees, "We all need to agree on pricing and terms of business in order to regulate the industry as professionals and make sure we are not undervaluing ourselves.
"We have to say no to free design and make sure the public is informed properly about the services and level of work involved in creating an outstanding space."
Elaborating on her point, Shaw adds, "We need to educate everyone on what we as an industry can offer and how we enhance people's lives through the spaces we create; also, cheapest is not always the best."
On its part, the industry should ensure its fees are commensurate with the time and experience required to undertake the project.
Designers should also be willing to evolve in how they deliver their services, while also supporting the upskilling of its networks of suppliers and service providers.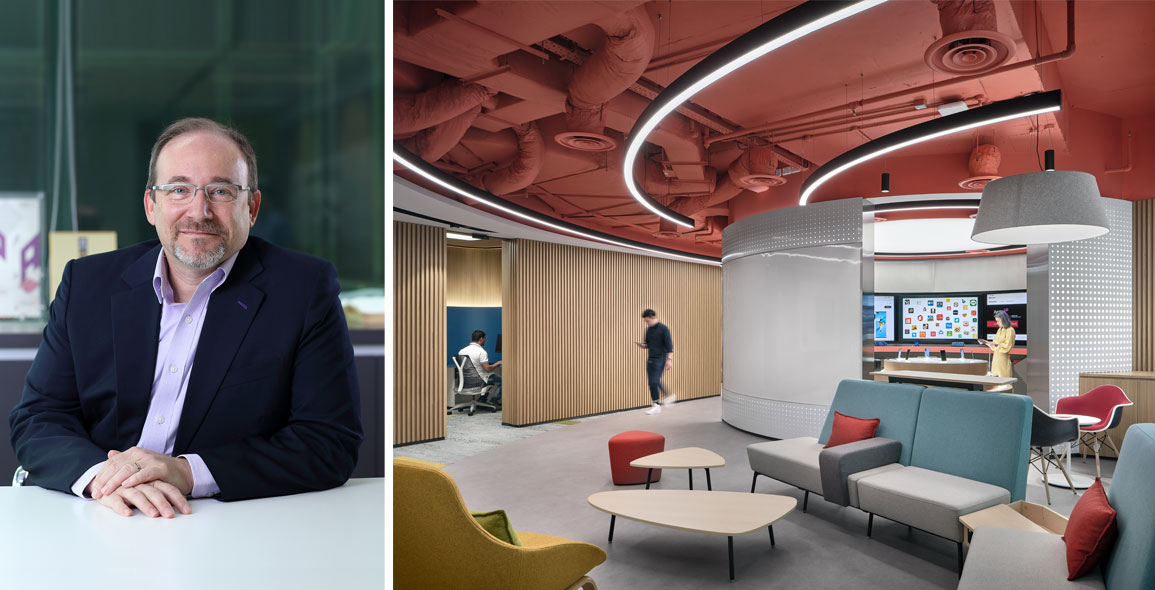 Steven Shaw, Executive Principal – Singapore, Aedas
The Bane of Social Media
A major stumbling block to achieving this is the media – specifically, social media, "design it yourself" tools and quick-turnaround reality TV shows like "Extreme Makeover: Home Edition".
"Spending time looking at Instagram and Pinterest is great for idea generation, but can often lead clients to underestimate the amount of technical skills that go into putting together a well-functioning and beautiful space," explains Picanco.
"Designers have to carefully plan around existing structures and consider all the M&E functions before any aesthetic detailing is started."
Cherin Tan, Principal and Creative Director of LAANK, presents another perspective on how the industry is not leveraging the full potential of social media as a communications and promotion tool.
"I think nearly 80 percent of professional interior designers are active on social media.
"Yet, among them, only a small percentage feel that social media has been effective in promoting their business," she says.
On the flip side, eight out of 10 new clients she meets use social media to look for interior designers – and many share with her that the ones they meet over-promise and under-deliver.
"It is critical to focus not just on 'being out there', but being in the right place, at the right time, and in the right way that attracts the right clients," offers Tan, who was the Interior Designer of the Year at IDCS's Design Excellence Awards 2021.
In her opinion, the most important message designers should convey via social media is value – how they create, deliver and exchange something only they have to make a project successful.
"Designers need to be vigilant to hold their social media investment, both in terms of time and money, to these standards."
Yet another pitfall is the over-reliance on it.
Tan feels some designers spend too much time on social media, resulting in the stunting of their creativity.
"For too many, Pinterest is a black hole that sucks time and resources away from creativity and strategic research, like looking in-depth into a client's brand DNA to produce better ideas.
"You get too caught up in trying to execute a 'Pinterest look'. When there is so much focus on aesthetics, there is lack of a deeper connection with the spaces we create."
When this happens, she suggests time be spent within the firm to recalibrate the design thinking and processes, even when faced with looming deadlines.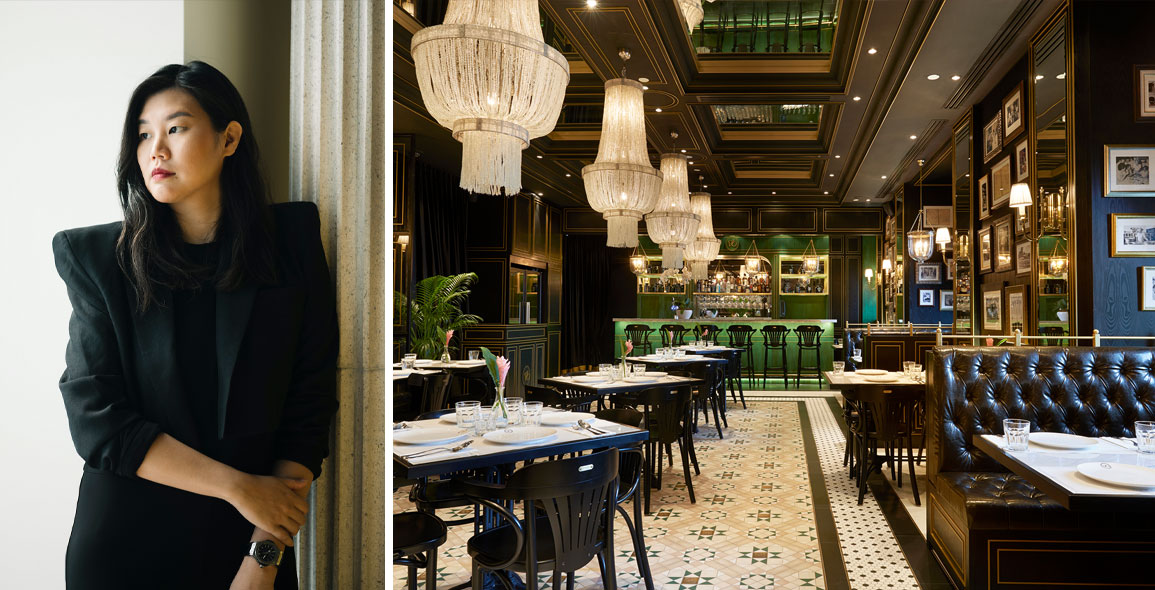 Cherin Tan, Principal and Creative Director of LAANK
All Is Not Lost
On the bright side, the last two years have brought about changes that positively impacted the industry and there is now the chance for it to move into thrive mode.
"I think we have a unique opportunity to pave the way for the 'new normal'," feels Picanco.
"The world is at a juncture where we need to learn to live with what is happening and find new ways of doing things.
"Interior designers have always been great problem solvers and now we are in a position to help come up with creative solutions to redesign the way we live, work and socialise."
For instance, with many people spending time at home, they are upgrading their residences and investing more in them.
Consequently, the change in work habits has allowed office spaces to be reimagined to become hubs for staff to connect with each other.
"In hospitality, the astute owner is upgrading now to be ready for the return of the market, but it takes courage and a war chest for all this to occur at this time," says Shaw.
"With low occupancy rates though, it is much easier to deal with the onsite construction activities."
He also cites retail as an example where interior designers can make a difference by charting its future, given the shift to e-commerce.
"Is it about the experience or just a transaction-based experience?"
For Tan, her optimism is reassuring, "Well-designed design solutions are now here to stay.
"Our design standards at an industry level have significantly improved with human-centric design as the new norm for designers.
"It's heartening to see this purpose driving our industry and interior designers are the ones here to help."
That "A" for effort seems definitely well-deserved.
This story first appeared in Issue 123: March 2022.
Top Image:
Miss Fitz by Aym Design