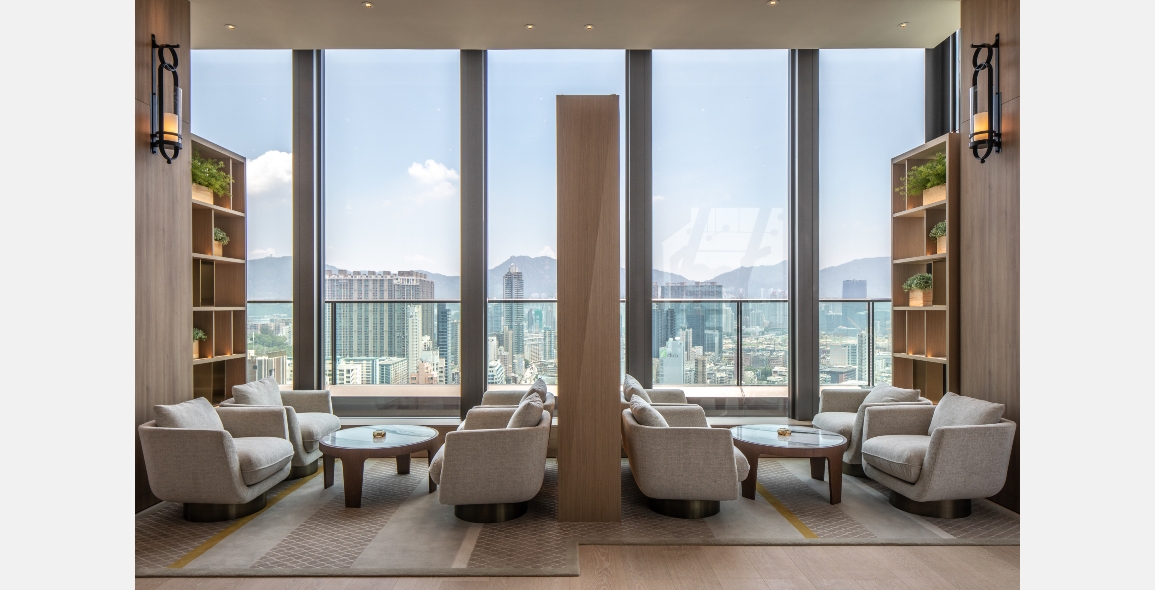 With their warm tones, plush furnishings and five-star-hotel-like finishing, condominium clubhouses today are a far cry from those of the past.
Among the designers responsible for shaping this formerly overlooked space is Antony Chan.
The Founder and Creative Director of multi-disciplinary studio CREAM has a slew of residential and hospitality projects under his belt, with recent ones being The Vantage and The Arbour condominiums in Hong Kong.
No surprise then that he is fast gaining a reputation as a specialist in contemporary clubhouse design.
The first thing he says though is that they should not be treated the same way as a hotel.
"Clubhouses are for residents only, designated for a dedicated crowd of like-minded people or those who share the same social standing or living space.
"Hotels, on the other hand, are meant to be public, somewhere anyone can go if they choose," Chan explains.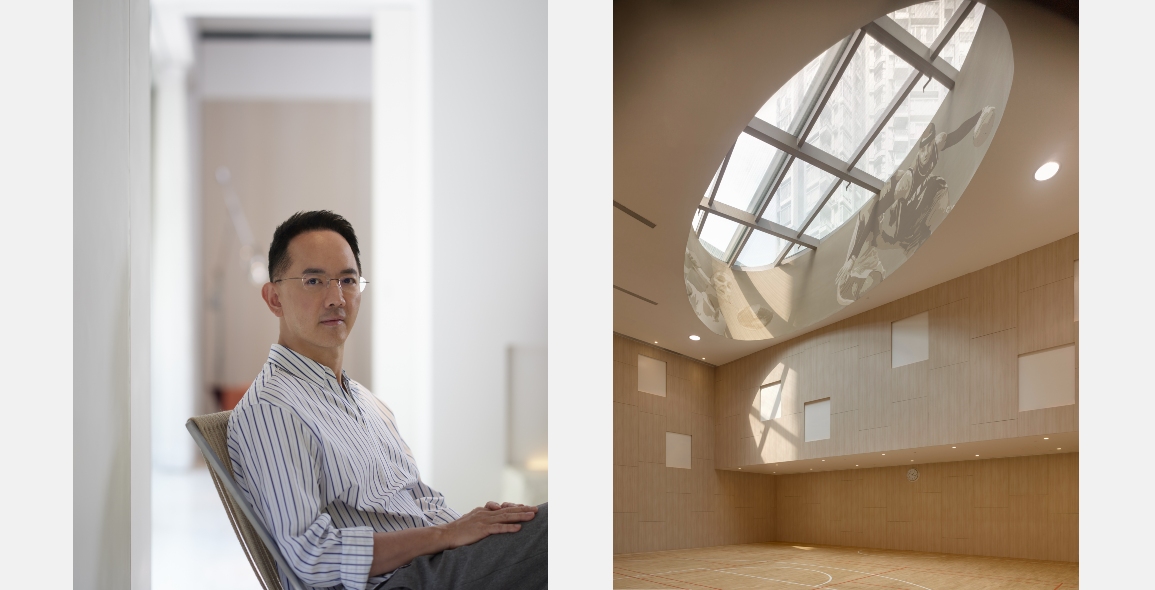 As a result, clubhouses should be private, exclusive and have a unique identity of their own.
More importantly, they have to be thought of as an extension of home, where users can feel comfortable.
This is especially important given how the COVID-19 pandemic has "turned back the clock".
"The world has become big again, because we are not and likely will not be travelling as frequently, and so our home and our nearby environment becomes very much the centre of our attention again," he points out.
"Our use and design of spaces require a new perspective and sensibility."
Their function changes throughout the day too, so a degree of flexibility and the ability to adjust the ambience is important when designing one.
Here, Chan shares five tips on how to design an outstanding condo clubhouse.
1. Be vernacular or create your own vernacular
We pay careful attention to the geography, disposition, culture and interests of every site's design. Sense of place is important, so it is good to make use of local materials and resources. Redesign traditional ideas into new uses, and don't be afraid to push boundaries.
With The Vantage, we considered the location next to Kai Tak Cruise Terminal in Hong Kong, the proximity to the harbour and the altitude of the space to create a "cruise ship" theme, which is carried even into small details throughout the clubhouse, including "porthole" features in the entrance lobby and lighting that mimics the lifebuoys on a ship. Overall there is a sense of an exclusive, open and airy "at sea" experience – high up in the sky but amid stunning sea views.
TIP: For clubhouses of new developments, invent your own new vernacular. Build this new DNA into the core design. Breath new air into your own set of rules.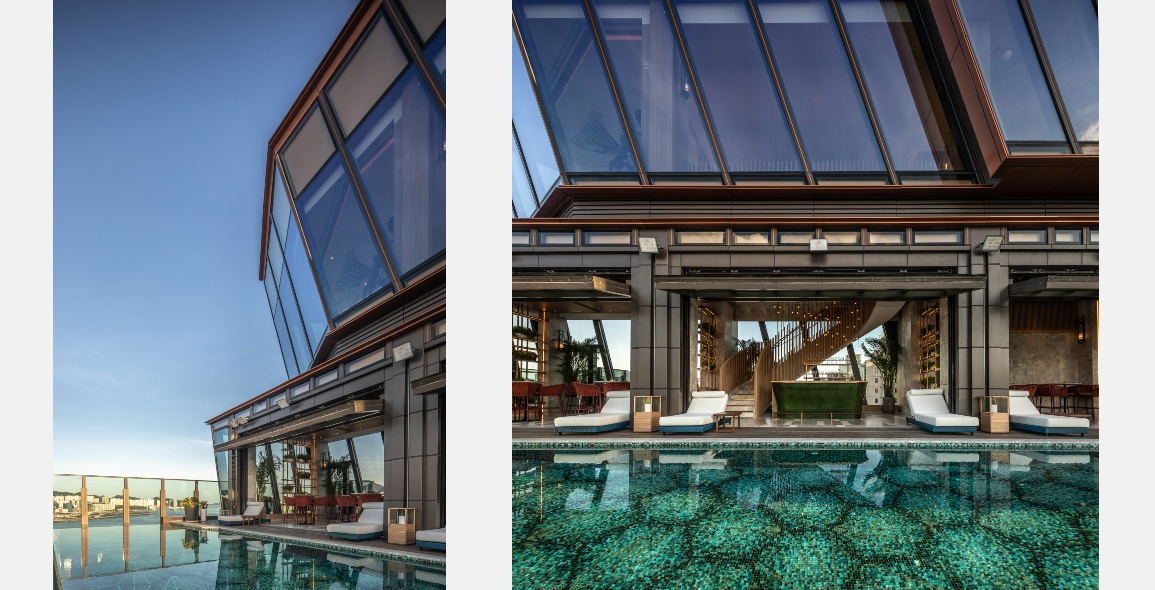 Club Vantage is designed to resemble a cruise ship in the sky.
2. Introduce art – inspire and be inspired
Art and living are inseparable. Creative spaces inspire people and are educational for the younger generation. We strongly believe that people interact very differently with art than pure decorative features. We work with artists to produce site-specific installations that enhance and become a centrepiece of the space.
At The Vantage, we had the idea of two large fish "swimming" on the ceiling of the clubhouse. We therefore commissioned British artist Owen Bullett to produce the whale and dolphin pieces, which adorn the banquet rooms, that become light features at night. He had not done such a collaboration before, but it turned out well. Artists often have their own perspective that is different from an architect's, but the result of the coming together of these different minds can be very rewarding.
It is important to get involved in the design process as early as possible – preferably at the spatial auditing stage – so as to explore the full possibility the space allows to marry interior design and external architectural features. Coming early to The Reach in Yuen Long – a 12-tower residential development with an unusually large (for Hong Kong) outdoor garden – allowed us to conceive a beautiful Diamond Pavilion in front of a lake, with a centrepiece piano and giant ethereal cloud lighting sculpture, which we commissioned from artist Soo Sunny Park. While all this is much more work for us, it truly gives the space its own vernacular.
3. Be poetic
The Poetics of Space is at the core of my design thinking. I believe each one has its own unique poetry, where the walls, floors, ceilings, exteriors, interiors, fragrances, people and their clothing are interwoven into one continuous experience. A sensuous, tactile sensation can be brought out through careful, articulate and purposeful detailing and materials; and purposeful scaling and proportion. Light, sound, silence and views contribute to developing the poetry of an ever-evolving space too.
4. Be purposeful and people-centric
The new normal means people are more home-bound, working from home, learning online. Residential clubhouse spaces should be transformable and multifunctional, and good design has its way to provide that changing aura throughout the day. Post-pandemic living requires more cross ventilation, no unventilated rooms and multi-tasking areas – since people use the spaces differently at different times of the day.
We achieve this through careful lighting that changes the mood as the day goes on and by designing "rooms" that are not necessarily separated by fixed walls, but are different functional areas that are easy to repurpose as needed. The Clubhouse at The Arbour in Kowloon for instance, is almost entirely separated into "rooms" by moveable screens.
5. Ensure the tech blends seamlessly
Be creative in adopting new technology – we prefer to call it "creative comfort" than smart living. This is not about going out of your way to display the latest smart home applications, but to allow technology to work for the user unobtrusively, while enhancing their lifestyle, largely unnoticed. Creative comfort means a more seamless experience between technology and our daily lives. Spend time to make sure that for example, switches and light fittings don't stand out or jar with the design, but blend in.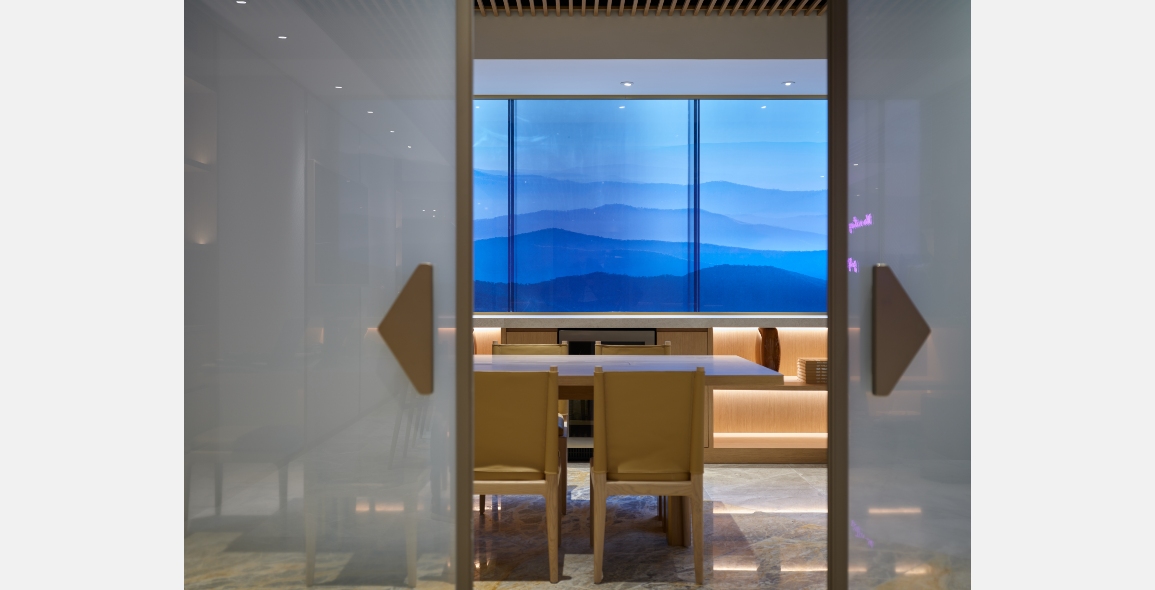 At The Arbour, high-tech features are designed to blend in.