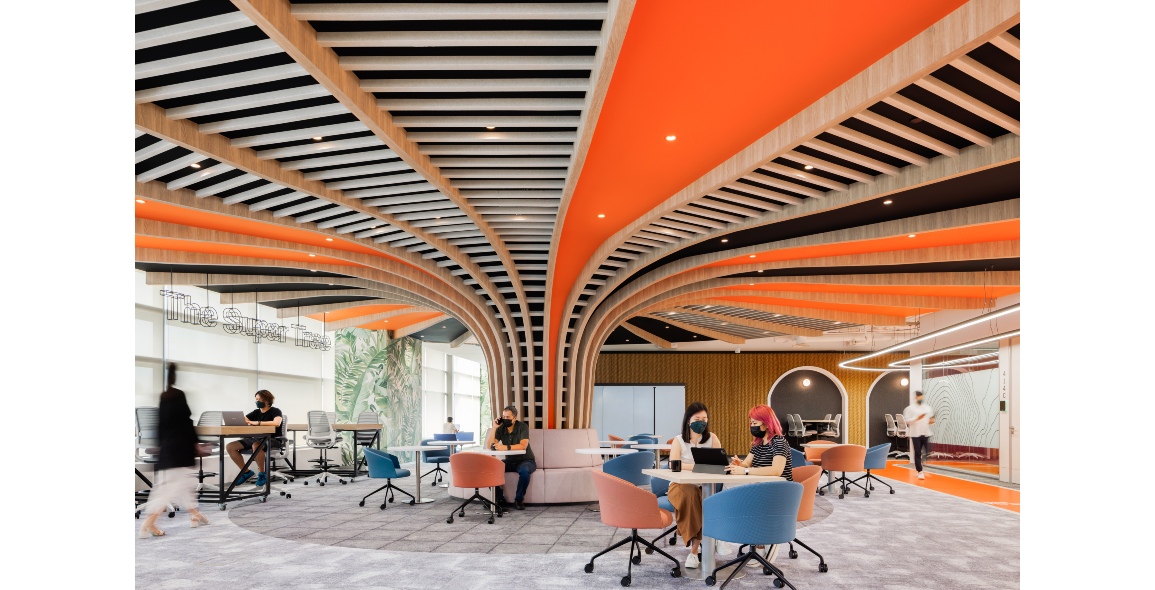 Editor's note: This is the fifth story in a six-month-long collaboration we are doing with the Interior Design Confederation Singapore to examine how the industry can up its game.
How do you define Singapore design?
Victor Wong, Associate Director, Creative, DB&B (VW): A design that represents who we are, and what we hope to become as individuals, communities and a country. A design that reflects our culture and roots, and also the way we have embraced change and grown over the years. A design where Singaporeans feel at home, and guests would feel welcomed with the uniquely Singapore touch. A design that echoes the country's vision and propels true transformation.
Terence Neo, Founder, EightyTwo (TN): Very much akin to the multiracialism of our nation, what comes to mind for a Singapore design is a blend of influences coming together. There isn't a distinctive Singapore design style or aesthetic per se. Depending on the designer, Singapore design can be quite different in its approach but predominantly, it is western influenced or global in outlook with a contemporary spirit, and encompasses this fluidity for interpretation, largely because of the lack of a time-earned deep-rooted identity. In the context of interior spaces, it is usually consumer-led with more mass market appeal.
Teo Su Seam, Partner, LTW Designworks (TSS): It's hard to pinpoint a specific design aesthetic because we are a beautiful confluence of traditional and contemporary influences. As a progressive and dynamic country, Singapore has attracted world-class architects like Moshe Safdie, IM Pei and Wilkinson Eyre to showcase their design capabilities, which have sparked more modernistic and futuristic concepts both from foreign and local counterparts. Similarly, on a product level, we are just as cutting edge. The thumb drive was invented by a Singaporean company called Trek 2000 International and recently, Dyson opened their new global HQ in Singapore to research, develop and design new products. In a way, Singapore is a hotbed for innovation and talent and this will shape our design language and mindset for years to come.
Why do you think it's been challenging for us to come up with a clear definition?
VW: Over the past decades, we have recognised that people are our most valuable resource – and designing for people has become a key priority when building Singapore's design identity. When centred around people, it is inevitable that the designs embrace our multicultural society as well as international influence. Along with new trends and technological advances that have rapidly opened up avenues for inspiration, we find ourselves on our toes, constantly exploring new design methodology and styles in order to fulfil and improve the lives of the every-changing needs of people or users.
Singapore is a hotbed for innovation and talent and this will shape our design language and mindset for years to come.
TN: History and culture inform design. With the lack thereof as compared to more mature countries, Singapore designers tend to look outward instead of inward for references. Singapore is a global trade hub and we have been exposed to a plethora of outside influences since the dawn of our nation. Our design foundation has not been strong as design has not driven our economy for the past decades. It is very common for designers to copy and paste concepts from overseas, and maybe throw in some local elements almost as an afterthought. As Singapore design has not been established on a global stage for younger designers to look to, this results in a Catch-22 situation, where they continue to look outwards for influences from international design. Therefore, Singapore design has always been challenging to define because it is underpinned by a hodgepodge of different ideas.
TSS: In our post-independent years, Singapore was focused on survival and being an independent nation-state (i.e. providing jobs, education and healthcare) rather than edifying the living space and milieu. But over time, as we flourished and became a developed country, our focus included having a cultivated and refined society, which meant embracing the arts and incorporating it into our daily lifestyle. Till this day, Singapore is still evolving as a society and is always receptive to new inspiration, ideas and talent from the outside but holding on to our cultural roots and identity is just as important. Hence, the integration of both presents a challenge in terms of defining Singapore design.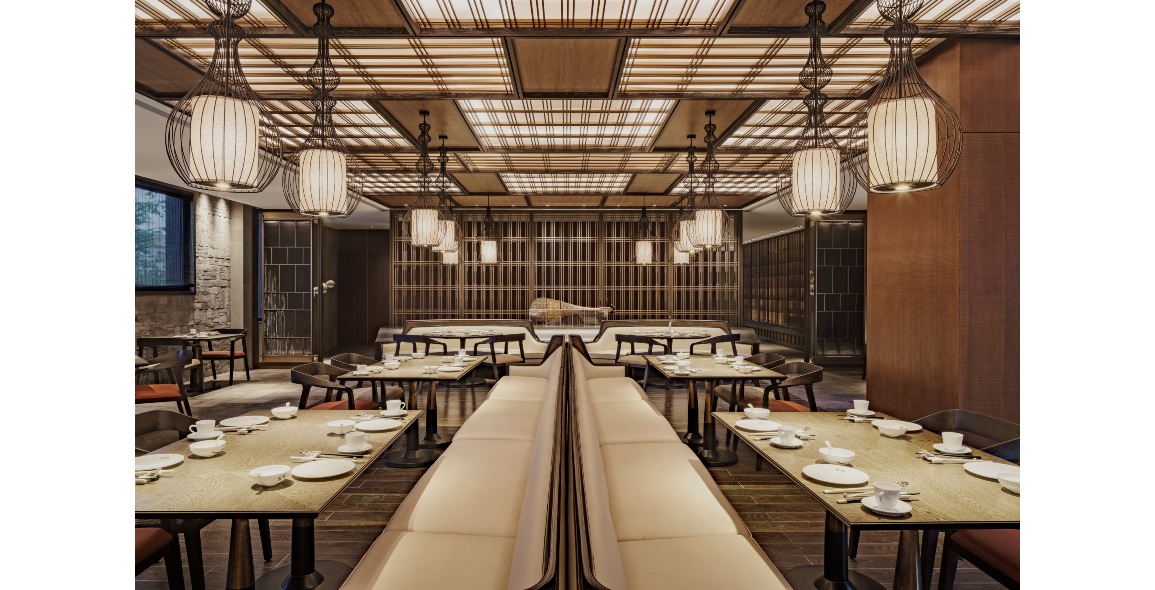 JW Marriott Qufu by LTW Designworks
What are some ideas that you have to further solidify Singapore's design identity?
VW: Collectively, we form the foundation of Singapore's design identity. It is important for us to understand what drives the designs in our country, our design capabilities and where this potential could lead us. We can help more people understand the role of design in Singapore's growth from a fishing village to the metropolitan city it is today. This can be achieved with events and campaigns to spread awareness and grow interest amongst the larger community. With a strong foundation and a growing design community, we can seek to pursue opportunities and be recognised in the global design scene.
TN: Our design scene is developing and a design culture is shaping as a result. To solidify an identity takes time and can only happen with more contributors in the scene. It requires more willingness for experimentation, more support to allow for failures, from which successes may emerge to define a language which we can call our identity. We need to relook our roots, apply a tropical vernacular to the international style and dig deep to identify what historical and cultural significance do these ideas have. Ultimately, we need to look inward and contextualise outward to find our distinctive voice.
TSS: I think the world knows about Singapore through iconic landmarks like Gardens by the Bay and Jewel Changi Airport – and this "City in the Garden" blueprint has become one of our main design identities. Moving forward, we can build on this by having more spaces that incorporate this concept or have more art installations and sculptures in all neighbourhoods to breathe new life into living.
Why is it important that we build our future on design?
VW: Design evolves from radical thinking and is largely purpose driven, with user needs at the heart of it. It is the process which facilitates the creation of these user-centric solutions to improve lives and influence the way we live and work. With digitalisation, health, wellness and sustainability being the key drivers of today's design solutions in many organisations, nationwide and even on a global scale, it is essential that we apply the principles of design thinking to build strategies and strengthen resilience in our country.
Ultimately, we need to look inward and contextualise outward to find our distinctive voice.
TN: Design is about the experiential, going beyond just pure aesthetics. It is about problem solving and can impact people from their mood to psychological health, as well as impact society at large. With the global issues we face today, design thinking has never been so critical. As we move into a circular economy and away from a take-make-waste linear model, we need design solutions to ensure a future that is liveable for generations to come.
TSS: Design has not been a priority in our education system until recent years and we should put more resources and emphasis on it, so that breathing, thinking and living aesthetically and creatively be-come the norm.
How do we go about doing this? What are the key strategies?
VW: It is important to effectively anticipate upcoming developments and how it would possibly change the lifestyles of people and Singapore as a whole – be it technological innovation, pop culture influence or economical progression. Surveys, in-depth research and constant engagement with professionals from different industries will help architects and designers understand current needs to develop the corresponding design solutions. From there, it is possible for us to consider how these trends can be developed to make further improvements – to implement a constant review of existing solutions.
Take workplace design as an example, when co-working first became a popular working model a few years back, it was a simple idea of splitting up a large space into several offices to offer working spaces to smaller companies. It has now evolved to involve design and space planning to carve out collaboration spaces, common amenities, improve aesthetics, and incorporate smart meeting room booking systems.
Lastly, it is equally important for public agencies to lead in the application of new design solutions in order to advocate and propel adoption among users.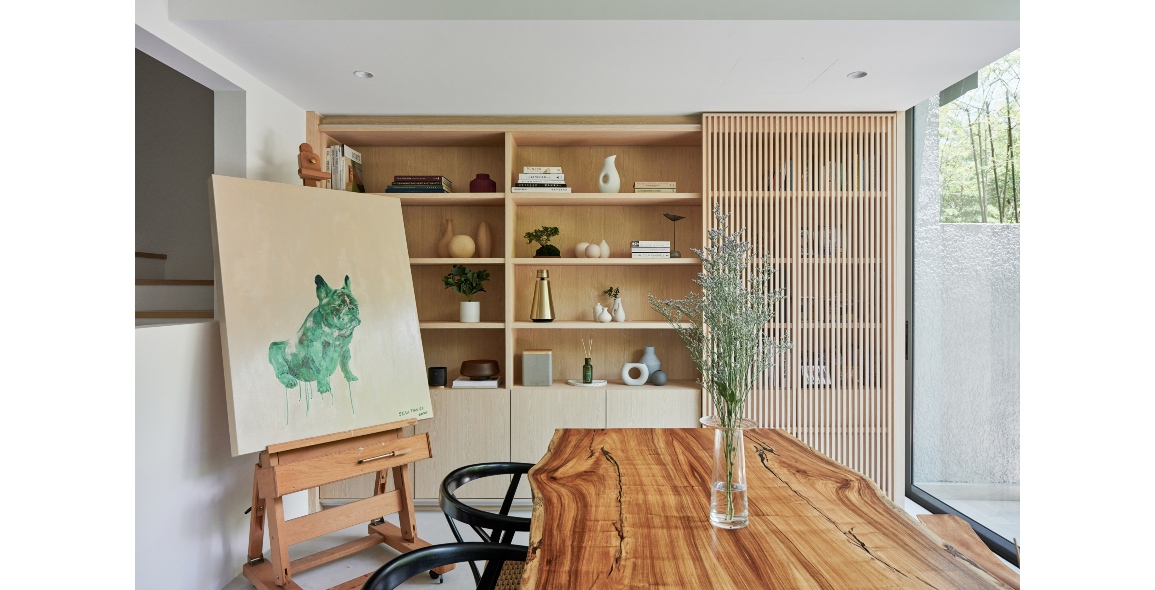 Watten Residences by EightyTwo
TN: In tandem with finding a design identity, our mindsets need to be realigned and the public agencies are doing their part to catalyse this. We need to redefine what being a Singapore designer means; to succeed as a Singapore designer today on the global stage is within reach. Design needs to be celebrated. We see this mentality overseas but not so much here in Singapore. More stakeholders need to be involved to champion design and to demonstrate the positive impact of good design.
We need more of us – a passionate bunch who relish in ideation, conceptualisation and creating. As we output more and gain exposure internationally, design could be employed as soft power for the nation. Our brand of being regimental and sterile to the outside world will start shifting, enhancing desirability and thus attracting external design thought leaders and business owners to come, as well as for maximising opportunities for Singapore designers to explore their paths.
At EightyTwo, we started a decade ago to disrupt the industry by doing things that accord more respect to the trade. We feel that to practice as interior designers, you have to attain accreditation so that a level of benchmarking is achieved. Or to be licensed by a governing body so that you can practice, much like lawyers and architects.
TSS: Provide scholarships and internships in the creative field, send promising talent for overseas attachments at renowned design/architecture firms. Induce prominent professors and designers to take up residency or to teach students in schools/universities.
What is the yardstick that we should measure ourselves by to know that we are making progress on this front?
VW: We hope to bring awareness about what design can offer in our daily lives. It would be a testimony to how far we have progressed if we notice transformation taking place, and a change in user behaviour to embrace new design solutions for a better lifestyle. Take for example, virtual meetings, which was once unfamiliar to us, has now become a common way of working. The 'design' of this solution for remote work has been gradually accepted over the years and will continue to evolve in years to come.
...it is equally important for public agencies to lead in the application of new design solutions in order to advocate and propel adoption among users.
TN: More designers getting accreditation by recognised authorities, and perhaps one day when certification is mandatory to practice as a licensed designer. This would really mean establishing an industry standard with a high level of transparency. Public perception of design and the trade should shift toward the more positive. And finally one day, a Singaporean parent will encourage their child to pursue academically to become a designer. That will be testament that we have progressed.
TSS: When we see more young designers making their mark locally and internationally by being awarded contracts to carry out significant projects. Another measure is gaining recognition from prestigious international competitions, such as A' Design Award, Red Dot Design Award and Good Design Award, to name a few.
Top Image:
SAP Asia by DB&B