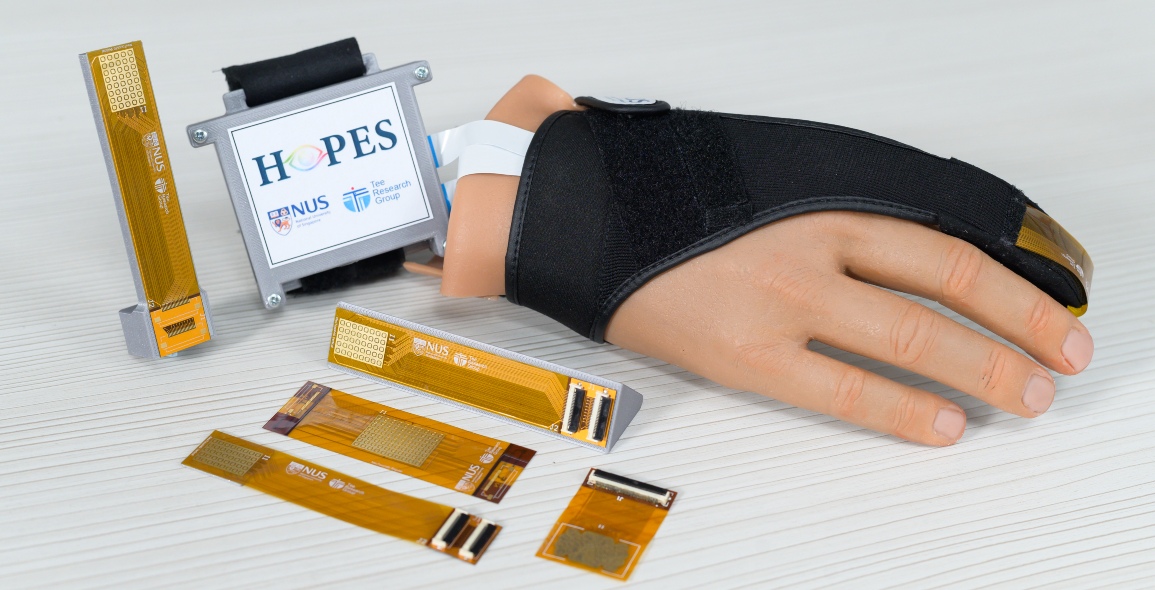 The silent thief of sight.
This is a sinister but unfortunately apt way to describe glaucoma, an eye disease that if left untreated, can cause blindness.
When Kelu Yu's father was diagnosed with it, the doctoral student from the National University of Singapore's (NUS) Materials Science and Engineering department decided she had to do something about it.
The outcome is HOPES, a unique biomedical device that helps patients self-monitor their eye or intraocular pressure (IOP), in a low cost and pain-free manner.
Powering it is patent-pending sensor technology and artificial intelligence; tangible benefits include convenience for patients and ultimately, a reduction of burden on healthcare facilities.
Testimony to its significance is HOPES winning the Singapore edition of the James Dyson Award 2021, an annual design competition that encourages inventors to discover ways to make the world a better place.
The runners-up of the prize are electric vehicle (EV) charging system CurrentPlex and sustainable sanitation solution LOTA+.
Sight For Sore Eyes
Yu is part of a team of three who work with a research group led by Professor Benjamin Tee.
"Our motto is to make awesome technologies that impact lives," she explains.
"It was through conversations with ophthalmology specialist clinician Dr Victor Koh and his team at the National University Hospital that we found a great potential for applying our knowledge and expertise in electronic-skin (e-skin) technology."
Glaucoma is a prevalent disease among the middle-aged and elderly and regular monitoring of eye pressure is an important part of the prevention and treatment process.
At the moment, this is done by visiting a hospital every two to three hours in a 24-hour period or if severe enough, the patient has to be warded.
"Because of the inconvenience, many do not adhere to such check-up schedules. Thus, there is a need for at-home eye pressure monitoring for glaucoma management," says Yu.
Cue HOPES, a flexible, cost-effective, accurate and easy-to-use solution that can be operated in the comfort of home.
The device is shaped as a glove with a sensor on the fingertip that has an architecture to capture dynamic pressure information of the patient's eye with sub-millisecond precision.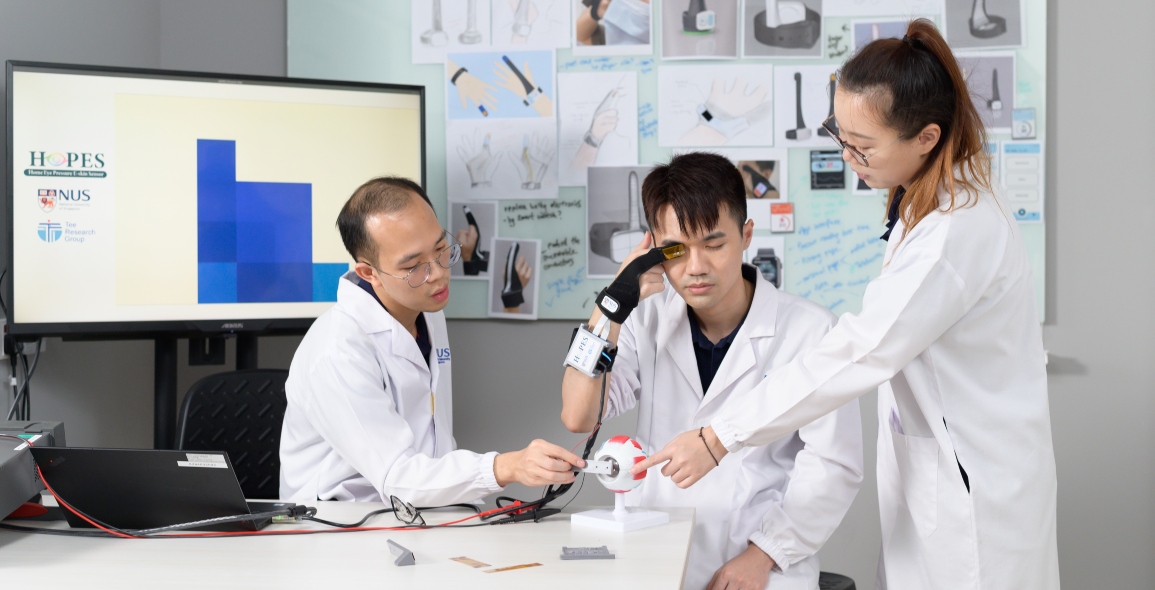 These are then processed by machine learning algorithms to continuously and accurately compute the IOP.
The data is captured and recorded on an application that is directly linked to the healthcare system, allowing medical help to be sought if necessary.
Yu and her team have big plans for HOPES and being the national winner of the James Dyson Award has enabled them to move forward more concertedly.
"We hope that the media coverage and online conversations generated from us winning the award will be able to help increase awareness of the disease, and the need for greater innovation in the realm of at-home eye pressure testing.
"We'd also be thrilled to have investors support our invention and journey to improve the lives of those suffering from eye diseases."
There are aspirations to bring HOPES to market and to do this, the team is currently cooperating with Dr Koh to collect patients' eye pressure data to train its machine learning model, while optimising performance by iterating and improving its design and form factor.
The next phase will be to collect larger datasets through clinical trials, and design and synchronise HOPES with a tele-health app interface that it wants to work with hospitals to run a pilot program on.
"Lastly, we hope to be able to apply for the required funding to facilitate commercialisation of the product globally," reveals Yu.
"Through manufacturing on a large scale, we hope to be able to make HOPES an affordable device for all."
Equally Eye Catching
Also ticking the boxes of the judges this year are the two runners-up.
CurrentPlex aspires to solve the challenges that confront the infrastructure to support EV adoption.
According to the team of four students from NUS and the Nanyang Technological University, these are the limited availability of EV chargers, burden on the power grid and inconvenience of charging the EVs.
The charging system is made up of two components: the first is a multiplexer, that allows multiple EVs to be concurrently connected to the power supply; the second is an automated charging connector that automatically links to the EV when it is parked in a lot that has CurrentPlex.
"Ideally, our design solution would encourage companies that are venturing into EV charging services to consider looking into innovating and developing different solutions, compared to the system that is currently available, with the goal of expediting the process of mass implementing EV chargers," says the team.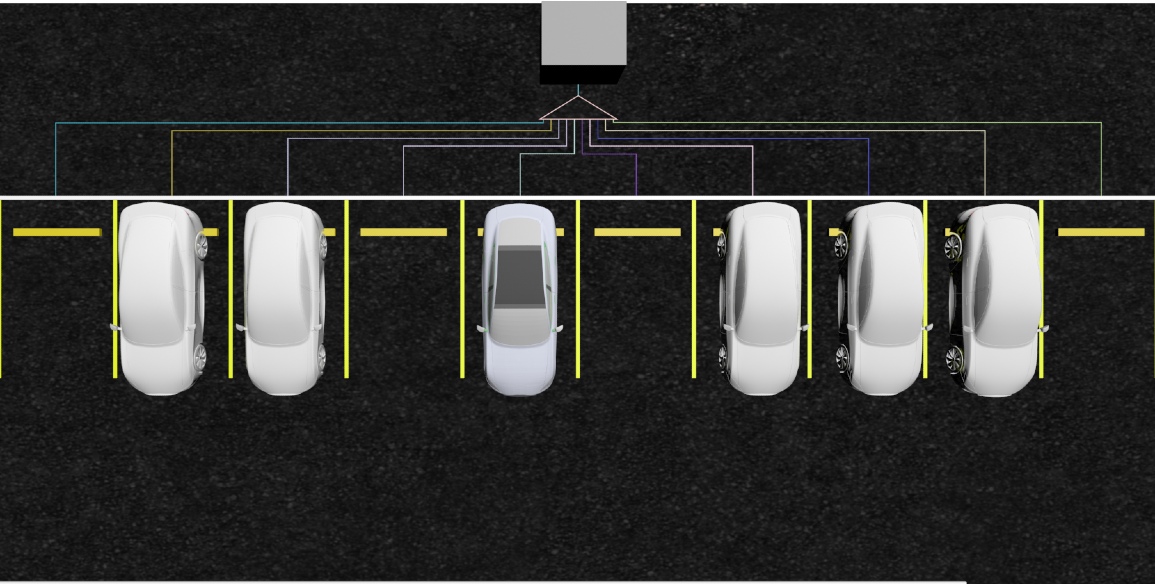 LOTA+ is the other runner-up, an abbreviation for Locally Optimised Toilet for All.
It leverages upcycled waste to construct toilets, minimises the use of freshwater and features the recycling of black-grey water for groundwater recharge.
The self-assembled and self-sufficient system, designed by environmental engineering and architecture graduates from NUS, helps to solve hygiene issues in slums, peri-urban and rural communities.
"We hope to raise more awareness of the sanitation gap in Bottom of the Pyramid communities, and to garner the support of more people and investors to help make LOTA+ a reality for communities who need it," says the team behind it.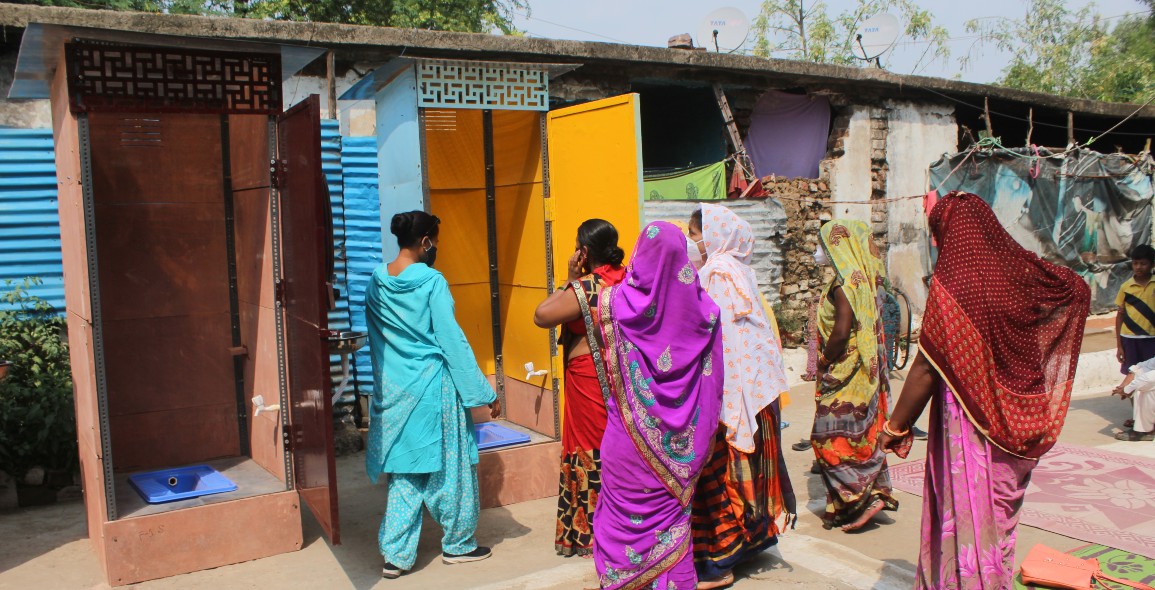 Professor Lim Tit Meng, Chief Executive of the Singapore Science Centre Board and member of the judging panel, was impressed by this year's Singapore entries.
"2021 has yielded very high-quality, and promising entries targeted at a range of local and global issues.
"This is testament to the ingenuity and brilliance of Singapore's young design engineers and inventors."