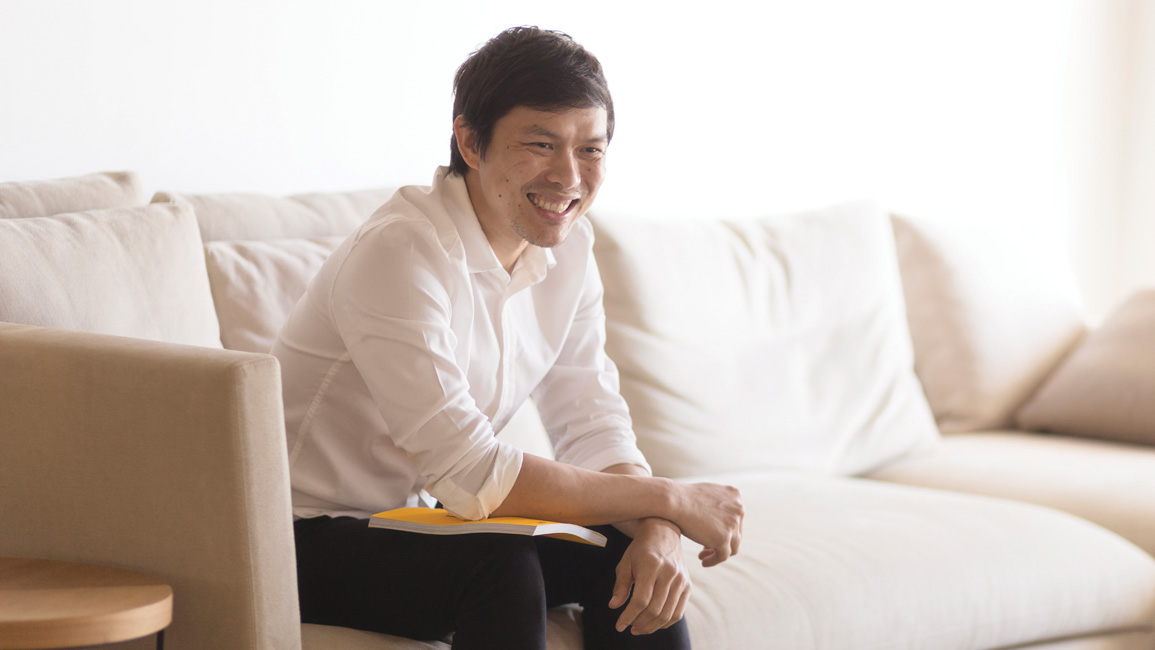 "I'm an architect, I love to travel and art and it's always been a mission of mine to help elevate the standards of design in Cambodia," says Hok Kang, explaining the genesis of Treeline Urban Resort, his latest baby.
We are slurping our way through plates of wok-seared kway teow during a lunchtime rendezvous on Siem Reap's tree-lined riverside and 36-year-old Hok – the founder of HKA, one of Cambodia's most dynamic practices – is waxing lyrical on his first-ever hotel project.
Over the past few years, Hok has cemented his position among a clutch of young Khmer tyros helping to recapture the spirit of legendary Cambodian architect Vann Molyvann and put Cambodia back on the map as a hub for the discipline in Southeast Asia.
Additionally, he is the co-founding architect behind Raintree, the country's first "boutique office space" in the capital Phnom Penh.
Other significant ventures include Brown Coffee, a burgeoning chain of hip coffee shops – dubbed "Cambodia's Starbucks" by many – of which he is a founding partner and design head, and UrbanLand, an award-winning real estate development company which he started in 2013.
On this particular late June day though, the primary focus is Treeline. Standing proudly on the riverside, the property was unveiled in November 2018 as a design-driven showcase for Khmer creativity with a focus not just on high standards of hospitality but on running exhibitions and providing a home for contemporary art.
And it is clear that for Hok the project was a labour of love.
"You could say that this place was an inevitability given all my main interests," he laughs as a light monsoon shower starts to patter down on the river.
As he spirits us away from our empty plates at Hok Noodle Bar and Grill, one of the property's four F&B outlets, for a tour, it is immediately apparent that he has harnessed his passions with much flair.
In the front lobby, a seedpod crafted from bamboo and wire by world-renowned Khmer artist Sopheap Pich takes centrestage, while a lush central courtyard is dominated by a huge "cosmic wheel" water feature courtesy of HKA.
Attention to detail is a theme throughout the 48-room boutique bolthole.
Guest rooms strike a balance between Japanese minimalism and Cambodian artistry, with slate floors and white walls juxtaposed with handcrafted furniture, woven Khmer textiles and sculptures and installations by artist Thang Sothea.
Other highlights, meanwhile, include the hotel's second-floor saltwater infinity pool. Surrounded by tropical foliage, the pool almost seems to blend into the thick canopy of trees that shroud the Siem Reap River.
It's the perfect place to pause for an expertly mixed cocktail and reflect on a job well done.
"We conducted a lot of research to ensure that this (Treeline) stood out as a unique destination in Siem Reap," says Hok.
"A lot of effort was put into every single detail. It was quite tiring at times as it is not so easy to source the highest quality materials here in Cambodia as it can be in more developed countries. Therefore, I'm really happy with what we've achieved."
While Siem Reap has earned its prominence as a tourist destination by its proximity to the temples of Angkor, Cambodia's second city offers ample grist for anyone looking to investigate the country's proud built heritage.
Out at Angkor, the beguiling relics are a testament to the mind-blowing architectural achievements of the Khmer empire. In the town itself, tree-lined boulevards and generous French villas hark back to colonial times, while peaceful, incense-scented pagodas embody Cambodia's deep Buddhist heritage.
Treeline is not impervious to these influences. Guests are greeted at the entrance of the hotel by a replica of one of the enigmatic carved faces at the Bayon – one of Angkor's key temples – while the resort's ponds and courtyards are a homage to those at Angkor Wat.
Far from being an exercise in nostalgia though, Treeline is a bold statement of intent from a figure whose eclectic portfolio of projects throughout Cambodia signpost a bright future for Khmer design.
Hok's journey as an architect started long before the foundation of HKA back in 2009. He harboured dreams of setting up his practice in his home city Phnom Penh since his teens: inspired both by Cambodia's architectural heritage and his impressions of Singapore's carefully orchestrated blend of green spaces, public housing and modern architecture.
Stints overseas followed, first in Singapore and then in the US where he studied entrepreneurship and architecture at Washington University in Missouri. It was while he was in the US that Hok, in league with five of his cousins back home, hatched the idea for Brown Coffee.
"I said, 'guys don't worry about design, I'm going to be fresh out of architecture school'," he remembers.
And it was the attic of that first Brown Coffee location in Phnom Penh that served as the initial HQ of HKA, with Hok and founding partner Chanritthy San working cheek by jowl on the projects that would establish the practice as one to watch – not just within Cambodia, but the region at large.
From these humble beginnings, HKA has blossomed. The practice now employs a team of 30 designers and architects in its studio at Raintree.
Equally eye-catching has been the success of UrbanLand, which has snared a slew of awards for projects such as Embassy Residences and Embassy Central, boutique condominiums in Phnom Penh.
While individual projects all present their unique challenges, there are grounding principles that guide each one.
These include sustainability in sourcing the best local materials, building in context by using materials and techniques that allow for Cambodia's often extreme weather conditions, and being eco-conscious by greening development sites.
"We don't have preconceived ideas when we set out to design," says Hok. "We work, we analyse, we experiment. We strive to conceive spaces that are not only beautiful but are also a catalyst for change."
With that, we make our way back downstairs to the lobby from the pool at Treeline. In the courtyard area an exhibition named Learning From The Past: The Vann Molyvann Project is coming to the end of its run at the hotel.
The display of architectural models, drawings, photographs and information panels commemorate the work of Molyvann, known as the "man who built Cambodia".
Iconic Molyvann structures like the National Olympic Stadium and the Preah Suramarit National Theatre, both in Phnom Penh, helped steer the young Hok towards architecture.
And, while he is never anything but humble, he hopes that his work will help drive the architectural agenda in his country in the years to come.
"We are fortunate to be part of the changing face of Cambodia and proud to be among the few that help set the design agenda. We are more than our past and we want to share what modern Cambodia creativity and culture looks like today with our clients and guests."
This story first appeared in Issue 112: October/November 2019 of d+a.