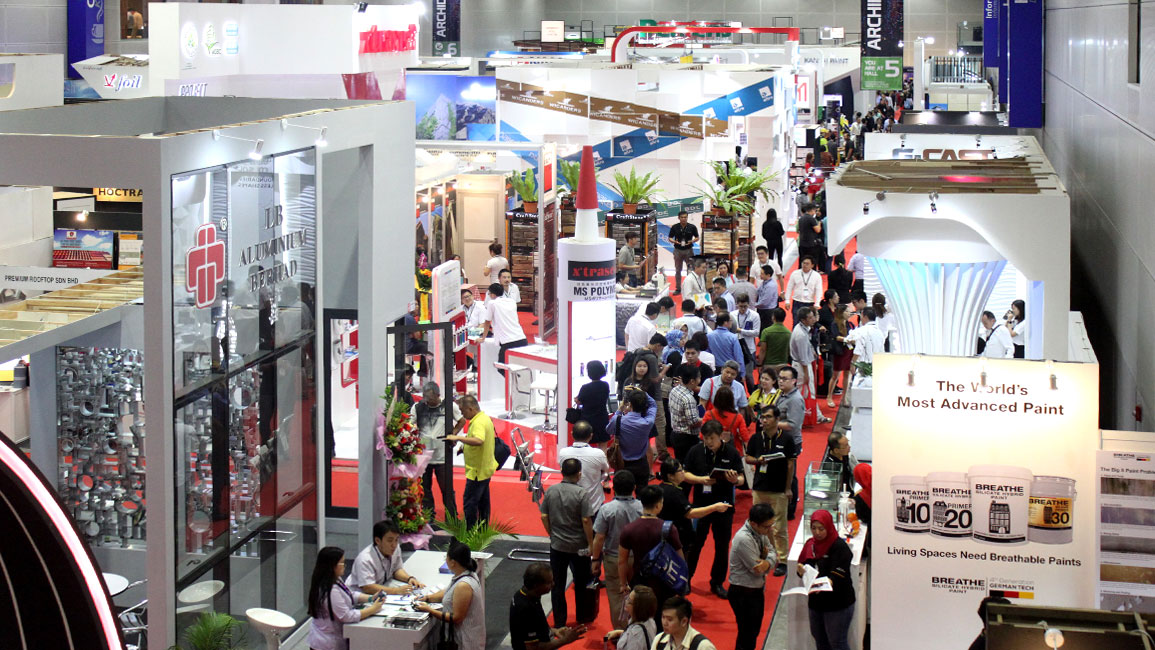 One of Southeast Asia's leading annual trade exhibition for architecture, interior design and the building industry will be in Kuala Lumpur once again this year.
Into its 20th edition, the International Architecture, Interior Design & Building Exhibition, also known as ARCHIDEX, will be staged from 3 to 6 July – and is set to be their largest yet.
Known as an established networking platform and meeting point for architects, interior designers, developers, engineers and more, the exhibition is jointly curated by C.I.S Network and the Malaysian Institute of Architects.
Having hosted more than 33,000 visitors in 2018, this year's rendition is prepared to receive a larger turnout, with 10 halls set aside for 1,400 booths from professionals local and international brands. Pavilions from over 20 countries – Taiwan, South Korea, Thailand and Singapore among them – will also be set up.
In addition to exhibitions, talks, networking events, conferences, workshops and forums will also be organised.
As part of the Kuala Lumpur Architecture Festival held concurrently, the International Architecture & Design Conference (DATUM:KL) will introduce a Tomorrowland-themed pavilion for visitors to explore the future of architecture and urban design in the Fourth Industrial Revolution.
A schedule of acclaimed local and international speakers will also be part of the exciting conference across the three-day event, including Ingrid van der Heijden, Twitee Vajrabhaya and Peter Pichler.
Other events to be held in conjunction with ARCHIDEX include the KL Design Forum, Green Building Forum, student design competition ARCHITalent, as well as the Eco Building & Design Exhibition.
With such a stellar line up of showcases, talks and forums in the works, a fruitful time is sure to be had at ARCHIDEX this July.