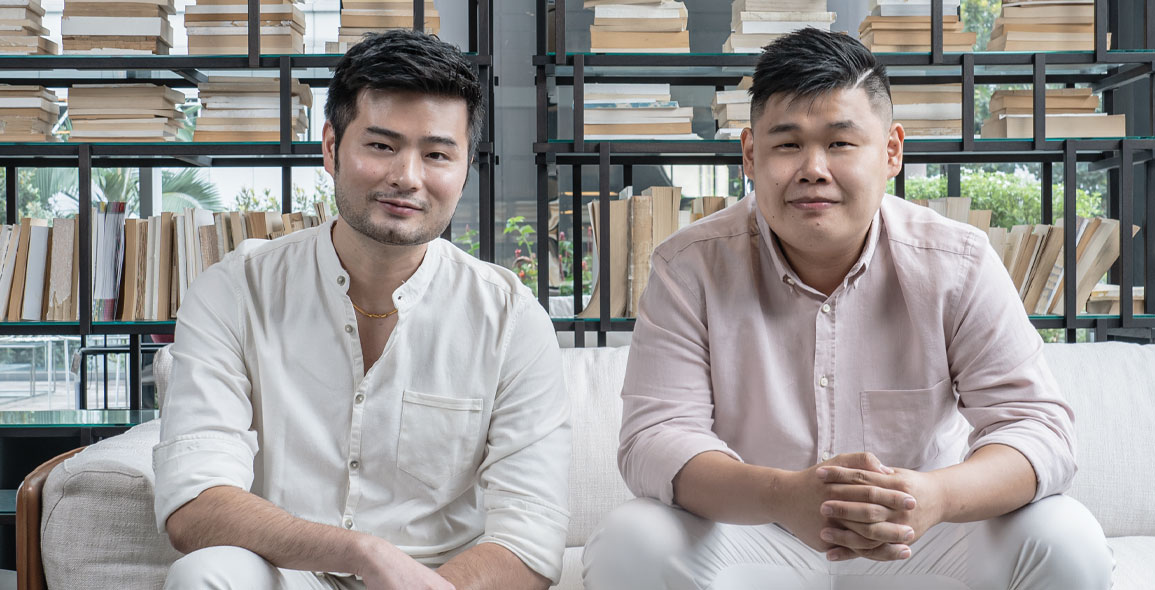 Why did you decide to become a designer?
Randoll Lee: My interest in design was developed over the years. I started out training to be a civil engineer, thinking it was related to building and spaces. After two years, I quit the course and decided to try interior design instead, where I found my passion.
Tiong Ing Hou: I like to express my love for art and design and transform ideas stemmed from there, into reality.
Why did you decide to branch out and set up your own practice?
Lee: After the company I was previously with closed down due to financial difficulties, I decided I enjoyed the work and team members so much – since we shared the same vision and passion – that I should not throw all that away. I therefore decided to start Hall Interiors in 2012 with the same group of colleagues.
What is your design philosophy?
Lee: Design does not have a rule of thumb or formula. To us, it is all about fulfilling the brief – what the client needs and how we can marry their requirements with our expertise in creating a customised living experience.
How does your style differ from other designers?
Lee: Our clients enjoy working with us due to our skill and ability to execute any design intent impeccably. We constantly explore the use of materials and finishes to offer something unique. One example is an ongoing project at Reignwood Hamilton Scotts, which has a sky garage attached to every unit. The client's black Lamborghini is the focal point and we ensured that the interiors do not distract from it. A neutral colour palette was used, accentuated with luxurious details like leather wallcoverings, book-matched marble and a feature ceiling wrapped in veneer. A carefully curated lighting selection complements the whole experience.
As an interior design practitioner in 2021, what is keeping you up at night?
Lee & Tiong: The managing of manpower on site, while making sure the quality of the renovation work is upkept. We are diligent in the project management of each project, keeping a close eye on the timeline. What also helps is having a good working relationship with our collaborators to ensure punctuality.
Why do you enjoy purchasing pieces from Space Furniture?
Lee & Tiong: Because of the variety of brands available and the sales team, who are always a pleasure to work with. We are big fans of the brand Living Divani, which Space brought in last December. Its designs are simple yet elegant, without compromising on comfort. Another brand we constantly recommend to our clients is Poliform. Its attention to detail on the different aspects of its furniture, such as the handle of a kitchen cabinet, never fails to amaze us.
This story is produced in collaboration with Space Furniture. It first appeared in Issue 121: September 2021.