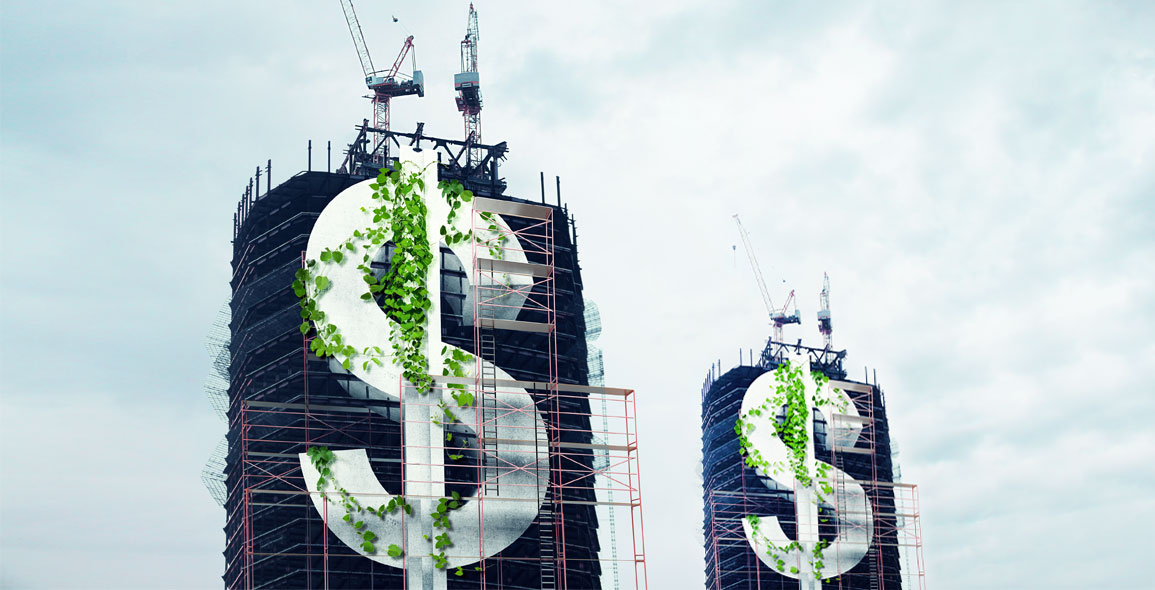 The world is going in a greener direction and the architecture industry is following suit.
In Singapore, the government is working on making capital more accessible for firms that are developing projects with "positive environmental impact" as its goal.
It is providing 70 percent risk-share for loans made by participating financial institutions to local firms, according to Enterprise Singapore.
The Enterprise Financing Scheme-Green (EFSGreen) will be supported by partner financial institutions, such as DBS, HSBC, OCBC and UOB.
The EFSGreen covers those developing green infrastructure, along with project developers for clean energy, circular economy and clean transportation.
It is open for applications from now till 31 Mar 2024.
"Demand for green solutions is set to grow globally as countries and industries strive to set practices and targets to control the adverse impact that emissions have on global warming," says Png Cheong Boon, the CEO of Enterprise Singapore.
"EFSGreen is meant to enable green technology innovators in Singapore to have easier access to green financing, in order to create ever-evolving, ever-improving solutions
"These enterprises are pushing new boundaries and bearing additional risks in enabling technologies for the transition towards a green economy.
"This in turn will help other enterprises adopt green solutions and capture opportunities globally."
Across the border, Malaysia's CIMB Group Holdings has committed to a RM30 billion ($7.16 billion) target for its sustainable finance offerings by 2024.
"CIMB has made good progress and is ahead of schedule in meeting its original target with over 10 billion ringgit in offerings under its (sustainability) framework already achieved as of 2021," states the bank.
Malayan Banking had also a targeted a RM50 billion sustainable product framework for 2021.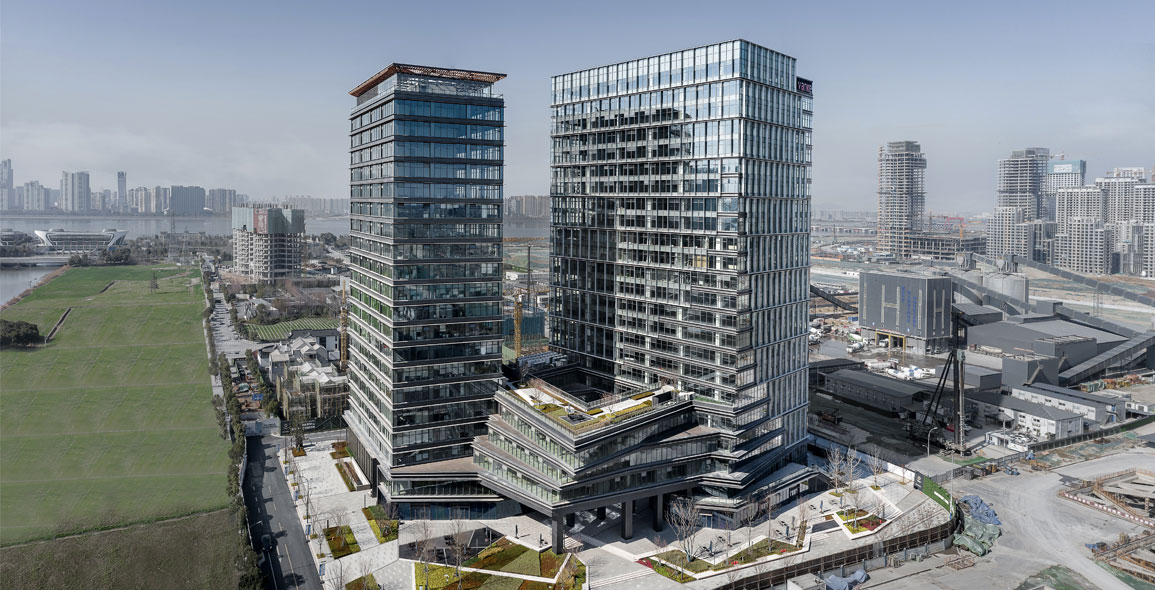 LWK + PARTNERS created a living streetscape for Aoti Vanke Centre in Hangzhou, China.
What To Know
With a lot of green reserved for green construction, architects are becoming aware of sustainability financing and their role in it.
"Architecture is a knowledge-driven field, not capital-driven, so we as architects may not be the most likely targets or direct beneficiaries of green financial products.
"However, we play an important role as thought leaders and green building practitioners to facilitate the development and realisation of green construction," says Ivan Fu, the Director of architecture firm LWK + PARTNERS.
He adds that his firm has been working with a growing number of developers and investors who have made the fight against climate change part of their corporate commitment.
He is aware of the type of green finance offerings out there, "Currently, most of the focus has been on green bonds, green loans and sustainability-linked loans.
"Green bonds and green loans are offered for individual construction projects that help mitigate climate change, while sustainability-linked loans are based on a company's overall sustainability performance.
"These products provide an extra financing option for developers and investors to lower their cost of capital and generate savings that can be reinvested into advancing ESG initiatives."
Green bonds and loans make up one class of green finance products.
"Typically, real estate trust funds and large property developers issue green bonds to raise funds," says Sean Kidney, CEO of the Climate Bonds Initiative, an international NGO working to mobilise global capital for climate action.
"For property-related bonds, we typically see quite a lot of issuance from big companies like Swire and City Developments Limited. It garners both capital and attention for them."
Another category would be sustainability-linked offerings, which tie the borrower's performance against certain sustainability-linked key performance indicators.
"Sustainability bonds are now at US$2.6 trillion, with the green bonds segment comprising US$1.6 trillion.
"There is a lot of enthusiasm for it in the region, particularly in Singapore and Hong Kong," says Kidney.
"The primary metrics for certifying that they are green are emissions per square meter and energy efficiency.
"These criteria are in line with the aim (set by the World Green Building Council) to have all buildings green by 2050."
It is not just new buildings that benefit from those kinds of financing.
"Retrogreening" existing buildings to meet those metrics can also help projects qualify for some fiscal boons.
"Those that are retrofitting existing buildings to be green may be able to claim part of the cost or qualify for loans, depending on the performance metric set out by authorities," says Kidney.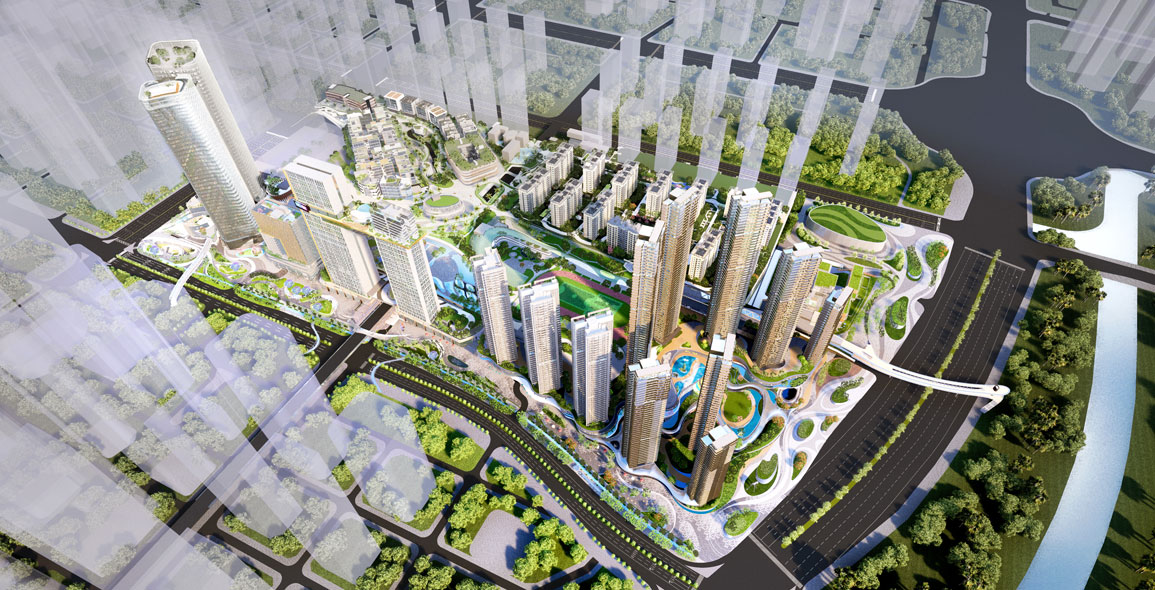 The Qianhai FUTURE TIMES landscape design competition won by LWK + PARTNERS in partnership with DDON.
The Architect's Role
As an architect, Fu is eager to play his part to ensure performance metrics are met.
"We are happy to see these incentive boosts for low-carbon, energy-efficient developments; we provide design expertise and technical know-how for the best practices towards net zero carbon.
"More importantly, we ensure that the green designs, engineering and energy management are internationally benchmarked for the buildings to achieve maximum impact and efficiency," he says.
Efforts are being made to see who can rightfully partake in green finance.
"It is indeed a landmark achievement that Hong Kong Construction Industry Council has launched a Sustainable Finance Certification Scheme in 2021 to assess and certify projects/products/equipment on their environmental impact so that different parts along the supply chain can take part in green finance," says Fu.
"Without the initial investment capital, it is hard for the research and development of sustainable building materials, technologies or construction methods to come to fruition."
The Monetary Authority of Singapore has launched its Project Greenprint to pilot four digital platforms that meet the financial sector's demand for good data on sustainability. It is expected to help divert green finance capital to more scalable sustainability projects.
Similar schemes are popping up at different rates across the region. But that's not to say that much more can be done, especially with including smaller players.
"Despite the new opportunities, one must recognise that the impact varies significantly along the supply chain.
"The benefits do not often precipitate to the small and medium enterprises (SMEs) due to smaller scale of their innovations; yet, these companies are essential parts on a technical level for a greener construction industry," says Fu.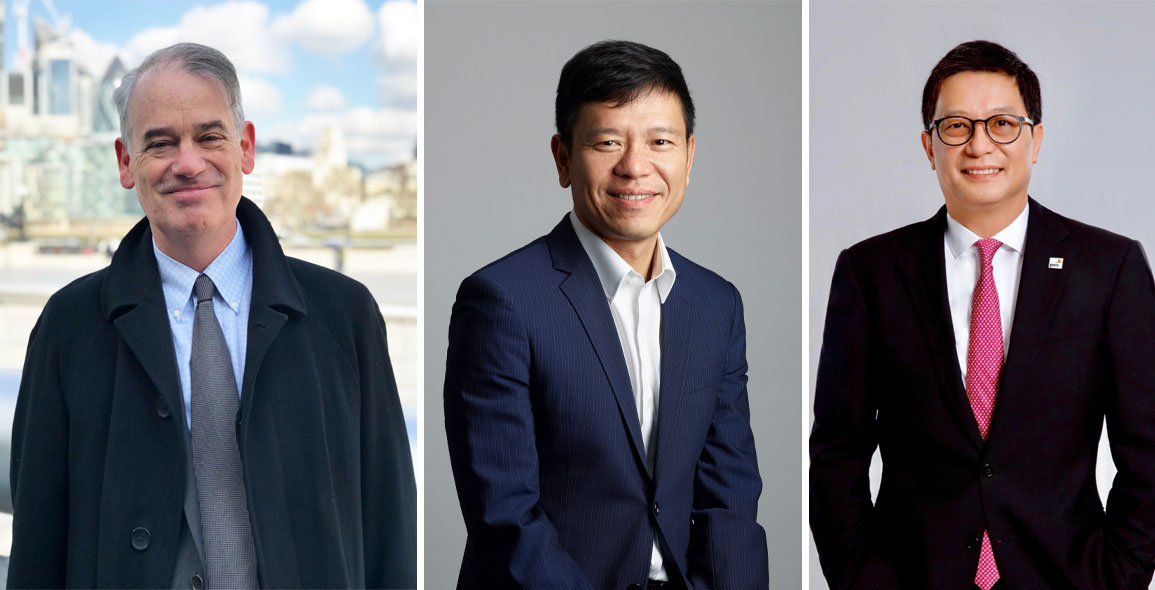 (L-R) Sean Kidney, Ivan Fu and Raymund Chao
Time To Blossom
For players of all sizes, rumblings across the region spell further opportunity for green finance to blossom.
"By accelerating the buildout of low-carbon infrastructure, the Belt and Road Initiative can play a leading role in decoupling economic development from emissions growth for emerging and developing economies," said Raymund Chao, Asia Pacific Chairman, China Chairman and CEO of PwC.
"To capitalise on the increasing global appetite for green assets, the financial sector will play a vital role in channelling investment flows towards green energy and transportation projects."
Fu, who is based in Hong Kong, believes the city will play a big role in green finance for the region.
"Hong Kong, with its access to the world's largest carbon market, mainland China, is well-positioned to become Asia's key green financing hub," says Fu.
"If the building industry wants to benefit fully from this, we must establish the right reporting standards and assessment tools for funding providers to understand how our projects contribute to sustainable development."
The well is deep if more offerings are encouraged, which is starting from the top.
"There is no end to the availability of green finance in the region. However, there is a lack in supplies, such as bond issuances," says Kidney.
"Temasek Holdings and even the Hong Kong government have issued green bonds and the investor appetite has been shown to be there. Malaysia has been dealing with green sukuk (Islamic bonds)."
With that, Fu expects "a larger portion of the industry" to leverage green finance opportunities in the future.
This story first appeared in Issue 123: March 2022.