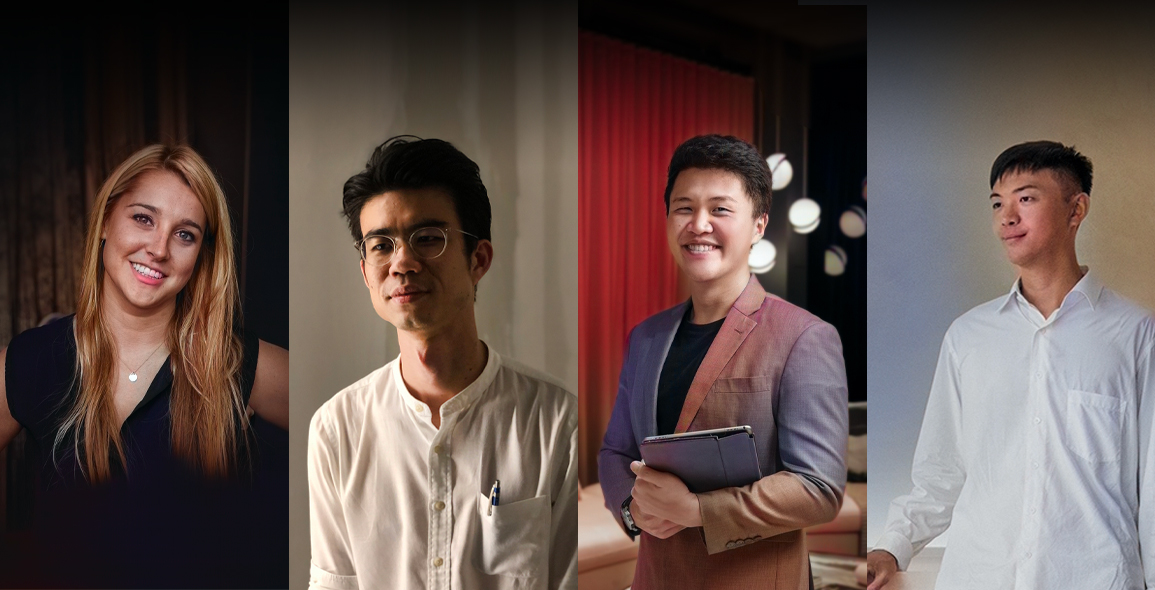 Editor's note: This is the last story in a six-month-long collaboration we are doing with the Interior Design Confederation Singapore to examine how the industry can up its game.
They're young, hardworking and ambitious, and they've already made their mark with a slew of impressive projects to their name.
Meet Jay Liu, Janka Podbielski, Lam Jun Nan and Matthew Kek, the next generation of interior designers.
We will likely be seeing more of them in the years to come, as they continue to shape the design and architecture worlds and lend their influence to a fast-evolving industry.
Here, they open up about the future of design and the trends, technologies and challenges that they believe lie in store.
Three Become One
Janka Podbielski, Interior Design Director, Syrenka Studio
Podbielski's love for design and spaces grew from her constant relocations around the world when she was younger. She loved exploring the various cities she found herself in and was exposed to all kinds of cultures and architectural styles, so when it came time to choosing a profession, design made the most sense.
Whatever project she's working on, Podbielski always strives to make it special, unexpected and visually stunning. Take, for instance, the boutique hotel Park 22 in Little India, designed with Hannah Grunder. The space visually responds to the history of Singapore and offers a fully immersive experience for hotel guests. Its bold, dark, monochrome colour palette and graphic topical wallpaper never fails to wow either.
And, if she has her way, Podbielski will be working on more hospitality and food and beverage projects in the years to come.
"With so many people working from home, whatever time they spend outside for social activities will become increasingly important, which is why I think such projects are going to make a strong comeback," she notes.
Because of the pandemic, Podbielski also believes that we're starting to see corporate, hospitality and residential projects morphing into one.
"Offices are trying to create more comfortable spaces for their workers, and hotels want their guests to feel more 'at home'," she explains. "Spaces need to feel interesting and comfortable while simultaneously standing out. In the next 10 to 20 years, I think we'll continue to see design change as the needs and wants of the world evolve, and we'll adapt to create spaces that reflect those changes."
As the pandemic has created many challenges for the design industry, among them, the rising cost of goods and shipping delays, Podbielski also feels that designers will have to be smarter when it comes to fulfilling briefs, sourcing materials and working with budgets. And with the natural environment expected to change significantly over the next few decades, she believes that designers must also design with the health of the planet in mind.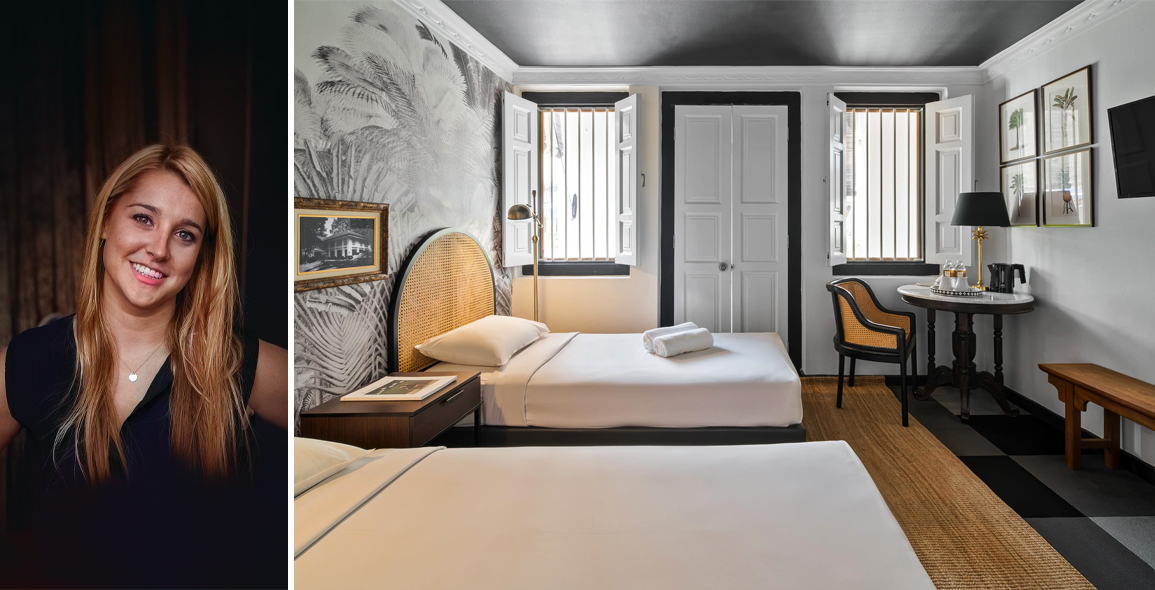 Being Bold
Lam Jun Nan, Partner, Open Studio
Architecture seemed like a natural career choice for Lam, who says that he was "drawn to having tangible, physical outcomes resulting from critical, creative thinking". In 2017, three years after graduating from the National University of Singapore with a Master's degree in Architecture, Lam set up Open Studio with partner Jax Tan. The spatial design firm focuses on interior architecture and styling.
In the last three years, Lam has worked on a number of projects, including Reflecting 65sqm, a bold residential project featuring pink accents and a yellow gold mirror, inspired by the gold storage pod in The Warren apartment designed by Nicholas Gurney, which appeared on the YouTube channel Never Too Small.
Lam believes we will be seeing more such daring in the design industry in the coming years.
"The industry is gradually embracing bolder aesthetics referencing postmodern designs," he explains. "For example, we're seeing the use of brighter colours, high-gloss finishes, expressive forms and decorating with undefined object forms.
"Trends, however, tend to fade, and we anticipate that the market will look towards more unconventional design; unconventional in the sense that it solves problems for specific clients, which in itself makes it timeless."
One challenge Lam believes future designers will have to deal with is keeping up with the new demands of a fast-changing economy. He says that they will need to anticipate and observe how the increasingly prominent virtual world is going to impact physical spaces.
But they should also view this as an opportunity, he adds.
"The metaverse and its associated virtual real estate has (already) arrived and I think the interior design industry has interesting opportunities there. It can be in the form of an NFT (non-fungible token) digital club that is experienced via VR or AR. Another possibility lies in creating NFTs for furniture designs. The tokenised economy might just spark a creative renaissance in this era."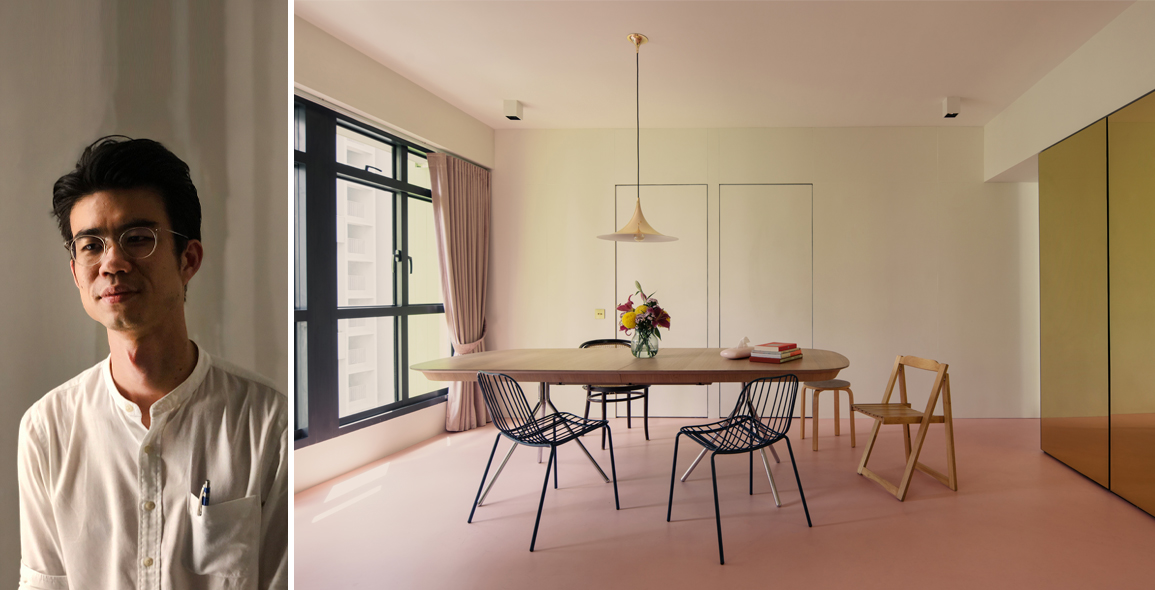 Credit: Khoo Guo Jie
Digital, Digital, Digital
Matthew Kek, Manager for Design & Project Management, Kuhlmann International
An interest in how cities worked and a love for Lego were what led Kek to decide on a career in architecture and interior design. After obtaining a Master of Architecture in 2018, he got his start in architectural design with an internship at SCDA and ARCStudio Architecture + Urbanism.
In the years that followed, he worked his way up while learning from the best, handling projects such as Faber Grove House – his very first house project – and Zion Aesthetic Clinic, during which he collaborated with friends from the industry.
Kek doesn't consider himself a "guru", but he has a few ideas about where the design industry is headed.
"Seeing how fast information travels these days, we should anticipate an industry that is more data-driven," he says. "Clients will also be more informed and will therefore want to be more actively involved in the design process. Plus, I see there being a higher demand for premium quality finishings, such as modular furniture or pre-finish and factory made-to-measure supplies, and rare and exclusive handcrafted works."
Kek also believes there will be significant changes in how information is managed within the industry, thanks to BIM (Building Information Models), VR (Virtual Reality), AR (Augmented Reality) and more savvy end-users. These will present some challenges, which he says can be addressed by re-evaluating processes, outcomes and, most importantly, "industry norms".
As for how he thinks he can help shape the future of the industry, Kek replies that his "ongoing side project" is to try and build teams in design and project management for a more integrated design process.
"Right now, I am sitting between both, trying to bridge both areas of expertise within the practice. It's something that baffles me – that not all good designers are good project managers and not all good project managers are good designers. It would be great to build a design team with construction in mind, and vice versa, but creating a cross-disciplinary and collaborative practice is a topic for another time."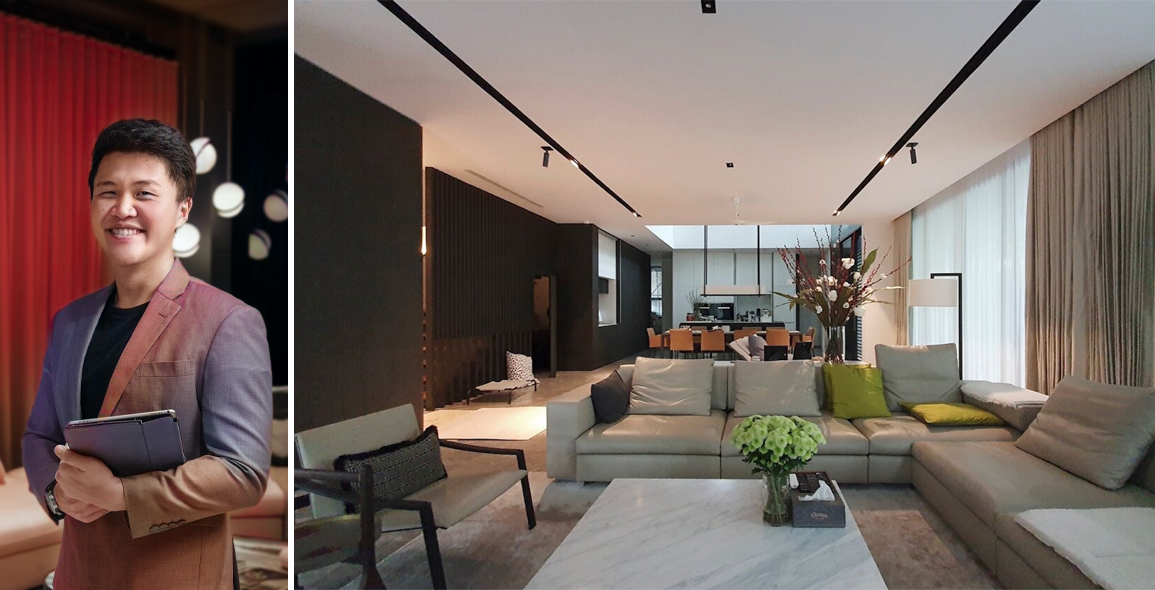 Maximum Minimalism
Jay Liu, Co-Founder, Right Angle Studio
While studying engineering at university, Jay Liu developed an interest in art direction and graphic design. In 2011, he co-founded interior design firm Right Angle Studio with his brother, Alex.
Liu favours clean lines and always looks to create timeless spaces. "A good design (for the Studio) has to withstand the test of time, and through Minimalism, we were able to identify that aspect," he explains.
This design ethos is evident in some of the Studio's projects, including the Reading Room, with its rice-paper room dividers and traditional furnishings. Another is the self-commissioned #WorkFromSanctuary, a 10m2 room filled with Danish furnishings, scents and natural materials, and which was meticulously designed to make working from home more enjoyable.
Over the next few years, Liu believes that Minimalism will be more sought-after by homeowners.
"More people are starting to appreciate Minimalism – at least in the way we define it – because they realise that it will stand the test of time," he explains. "We're seeing more requests to design home offices and spaces that support our clients' mental wellbeing. People want styles that are clean, modern and timeless; they want spatial quality and engaging environments."
Looking further ahead, Liu predicts that an increasing number of people will choose to purchase public housing units and completely overhaul them, rather than buy move-in-ready condo developments.
"Interior spaces will also become more integrated as design briefs become more sensitive to architecture, interiors, landscape, graphics, sounds, and even fragrances, through a holistic approach," he adds.
"And interior designers and architects may have more opportunities to work with branding and advertising agencies to create integrated experiences for both residential and commercial clients."