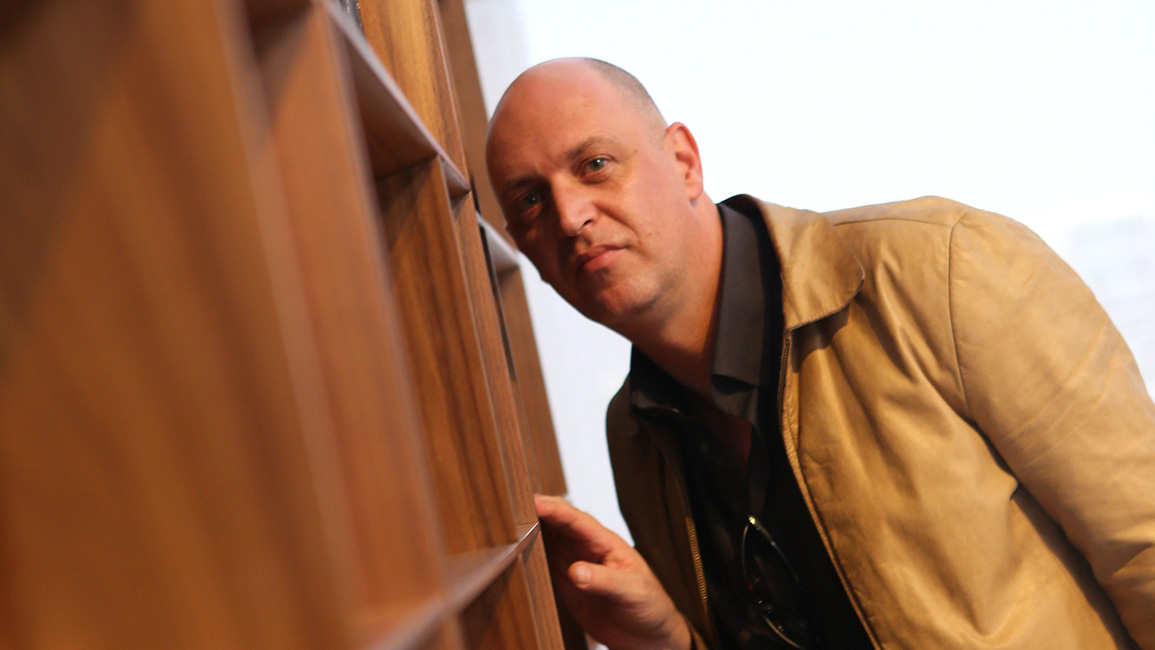 Who is Gal Tevet?
I am an architect, designer and musician. I studied architecture and design in the renowned Bezalel University in Jerusalem, working with big international offices throughout my studying years. I opened my own practice right after receiving my architecture degree and started doing projects immediately. During my studying years, I was very active in the music scene - playing and composing jazz - which influenced my later work deeply.
How was your childhood like?
I was born in Israel, and being part of a diplomatic family, I grew up in many countries, including Africa, Mexico, Italy, US. This unique international early experience led me to the understanding of different cultures and cultural oriented designs, allowing me to continue working at a later stage in the international arena, doing architecture and furniture designs.
What do we not know about you?
I was born with a capacity to see music three-dimensionally. I understood only it much later after the age of 30. Learning it was a known phenomenon, an understanding, which changed my life and my views of what I had done intuitively for years. I played unknowingly with this capacity for a long time until I became aware of it and started using it as a tool for creation. Since then, I have been translating musical structures into designs and architecture. Harmony, rhythm and melody influenced the way I was designing space, objects, structures, and buildings. Besides doing projects, I also taught design and architecture in both Israel and abroad.
You have a unique way of thinking and seeing music in 3D. Can you describe your design process?
My process is quite unique. I teach about it after I have understood that it works because it is very open and not only based on logic or form. I usually do many sketches for one piece of design or building, each being an evolution of the previous. Then after having many variants, I start scaling down and judge my own intuitive creations. In the end, I would be left with two or three developed options which I decide together with the client. I work in many media at the same time, including sketching by hand, computer drawing, 3D and image editing. Each project is being presented in its own unique way.
With so many designers out there, how do you make yourself stand out from the rest?
I don't try to distinguish myself from the other creators. I can only quote other people's views of what I do - very multidisciplinary, total design, elegant and warm creations, always deeply functional yet inspiring. I believe in modest designs, that when encountered with great detailing and inspiring compositions, can create a timeless, elegant and warm result.
Why is it important to have passion?
Passion is extremely important and crucial to any creative aspiration. It is an unexplained internal force pushing you to discover, to understand, to speak of something new, and to find solutions. The motivations of creators are different, but I believe that all of us search for that special process where meaning and beauty are created along the way, enhancing people's lives and serving them.
Is there anyone in your life that you respect and admire most?
I've always found it hard to look up to a specific person for inspiration. I have always secretly looked up to the masters and considered them as friendly to my way of thinking. So musicians, artists, writers, architects are always inspiring figures to me. They are so immersed in creating meaning and beauty, something that was not there before. I feel at home with them, at least in my mind.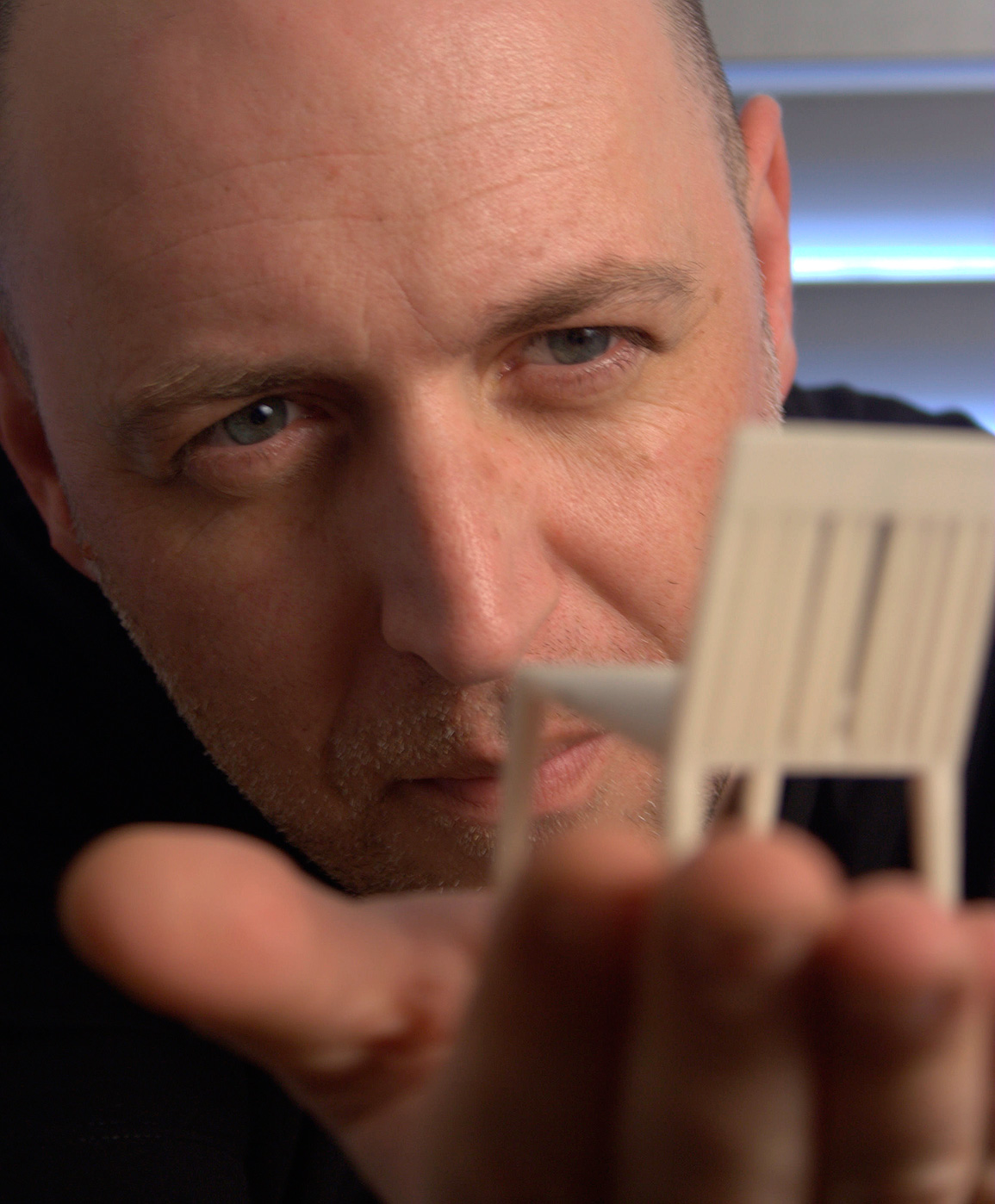 How do you celebrate the essence of life?
Life is a multi-layered activity, built of experience and knowledge. I believe that a deep and humble curiosity leads us to live life to the fullest. We also have to put our fears aside and try to experience opportunities that present themselves to us. Taking the road less travelled can be risky, but it can also lead us to great achievements.
Can you describe the collection that you're working on for Entune Living?
There are two main collections: Leaf and Strata. Both start from the creation of a language, a detail that repeats itself in different ways, both generic but bringing different results.
For Leaf, we create light structures, thin edged boards with rounded inside. So the place to locate books and objects is soft yet composed. As for Strata, we create layered natural details where our hands can touch to open the drawers organically; it is composed, light and elegant.
What do you offer to the market in the ASEAN region?
Aesthetic is very important. The desire to understand aesthetics has accompanied me all through my life, and lately, I feel I understand and operate within the aesthetic realms more easily than before. I believe that uniqueness in my designs is based on the translations of music into material, using very careful detailing and control of this almost abstract process.
For example, the Leaf shelving collection offered to the Singapore market is a system of libraries composed using one detail, a special section we developed based on the meeting of a straight and curved line. When composed into the pieces, the variety and softness of this dialogue between straight and curved lines creates a feeling in people that there is something beyond the piece, a language, a link to nature, a softness, a meaning that creates a connection, and a human feeling of belonging and of cosiness.
What is your advice on being multi-disciplined?
I believe our mind works in a multidisciplinary manner no matter what we want. In our minds, the thought jumps from one area to another, seeking for an answer, revealing an understanding, and always trying to evolve. This is why I am sure that we have no choice but to be multidisciplinary. Because that is the way we think, and the sooner we learn about it, the sooner we do great things.
A print version of this article was originally published in d+a issue 98.