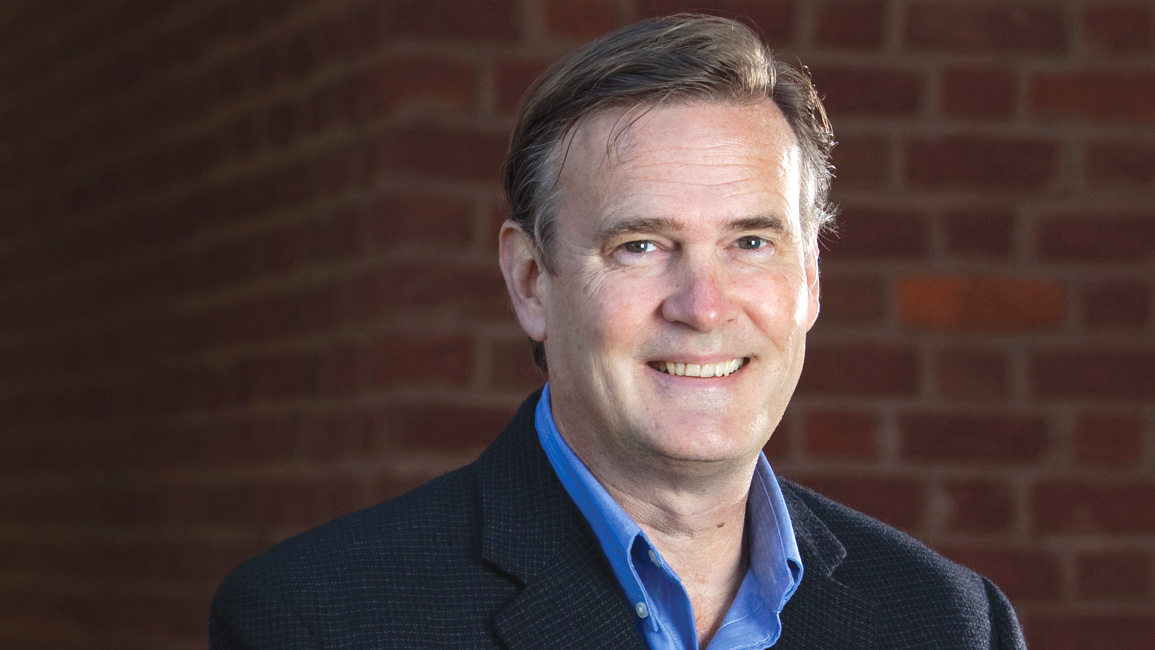 While other kids have dogs, cats and goldfish as pets, Dr. Timothy Beatley preferred snakes.
"It was not something my mom was crazy about, and for a time, I aspired to being a herpetologist," says the Teresa Heinz Professor of Sustainable Communities at the School of Architecture in the University of Virginia in the US.
Further encouraging this was a childhood often spent outdoors with trees, birds and nature all around him. All this took place not in the countryside, but in Alexandria, Virginia in the US.
"My father was the mayor in the city I grew up in, and as a result, I had an early exposure to urban planning and urban sustainability issues (though before that word was in use)," he explains.
These factors unconsciously laid the foundation for Dr. Beatley to become one of the pioneers of the concept of biophilic cities, which is the merging of nature and the environment with urban areas.
"My passion also comes from the strong sense that cities can profoundly improve the quality of our lives; an important part of that urban liveability can and must come from contact with nature.
"We need the urban and the nature, and increasingly we have models of cities and urban development that effectively merge these two dimensions."
Speaking at the 55th International Federation of Landscape Architects World Congress 2018 held in Singapore earlier this year, Dr. Beatley shared some of the positive outcomes of living in cities suffused with nature.
They include reduced rates of childhood asthma, schizophrenia and depression, higher worker productivity and creativity levels, and increased laughter and joy.
"It is a fallacy to think that greening a city is expensive. There is lots of evidence and we don't have to argue too strongly to make an economic case," he explains.
Achieving biophilic cities
Exactly how is this done though? Dr. Beatley says it should not be a random gesture. Instead, a whole-of-city approach is necessary, to ensure there are networks of interconnected nature integrated into it that are resilient and multi-functional.
For existing cities, it could be as simple as planting more trees on the sidewalk, or incorporating gardens into pockets of space, "This is one of the most cost effective things to do."
Developers should also look into retrofitting their buildings by turning rooftops into urban farms, introducing landscaped terraces and balconies, bringing in natural daylight and installing green walls indoors.
Dr. Beatley also has a range of ideas for architects. He recognises that while many of the big firms are already significantly embracing the biophilic agenda, persuaded by the body of research around the productivity benefits, more can always be done.
"Where you need to be a champion, be one. Go back to school to understand the new tools. There is a publication called 14 Patterns of Biophilic Design that is a check-list of different ways a building or space can be biophilic.
"Look for creative ways to incorporate a natural feature in a building. For example, the elevators in the Khoo Teck Puat Hospital in Singapore have these pretty leaf patterns in the ceiling – imagery also counts."
When there is a will…
It definitely does not sound like rocket science, so it is natural to wonder what the obstacles are. Dr. Beatley reckons it is a mix of funding, will, insufficient creativity and lack of green policy direction.
He cites the example of a woman in San Francisco, founder of PLANT*SF Jane Martin, who was trying to get permission from the city council to use the sidewalks to plant gardens.
Since there was not a specific permit to do this, she almost single-handedly pushed the city to change its permitting structure so that since 2006, there is a sidewalk permit that allows for it.
"It doesn't cost a lot of money, and it just takes a few weeks to get it. In this case, it was changing a rigid, regulatory structure," he says.
In Melbourne, this cause is championed by the government itself. The Australian city has a goal of doubling the canopy coverage from 22 percent to 40 percent by 2040.
This will help it achieve its vision of being a city in a forest.
Points out Dr. Beatley, "There are 1,001 ways we could be nudging everyone to think of how to make our cities more biophilic. There is clearly a public benefit and we should make this a priority."