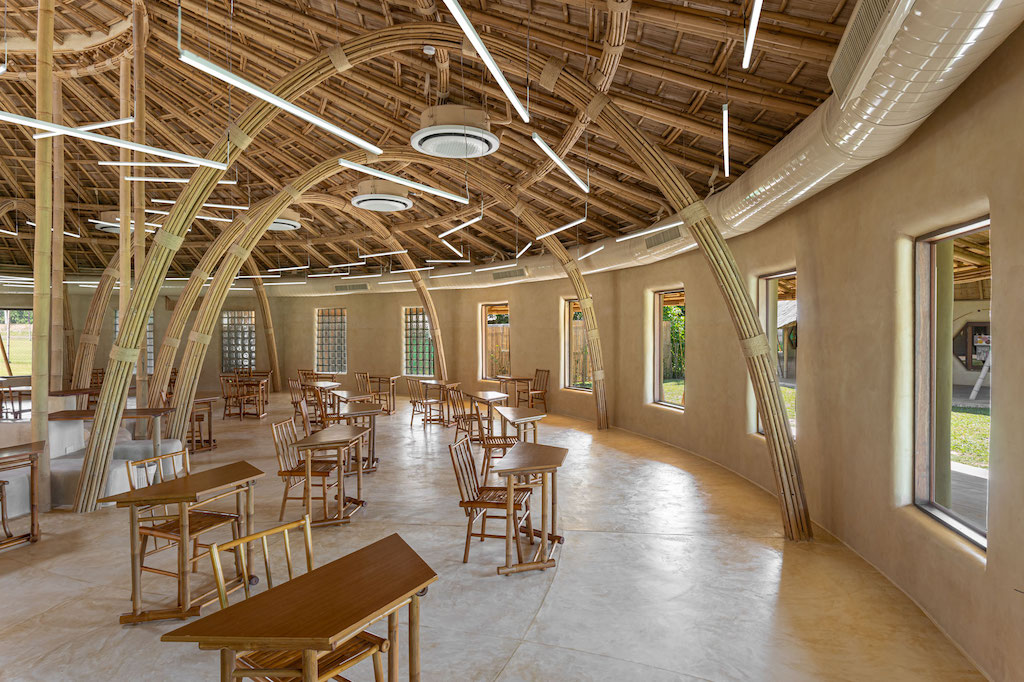 Bamboo has been used as a construction material for thousands of years. From China and Japan to India, the Philippines, Indonesia, Polynesia and South America, the versatile, evergreen plant known to be as tough as wood has been central to the building of houses, huts, bridges, flooring, rafts, boats and so much more.
While still relevant and widely used today, the fastgrowing and hardy crop, nicknamed "green steel", has come under an even bigger spotlight in recent years, as more construction and design professionals look for environmentally sustainable alternatives to concrete, timber and steel.
Bringing Bamboo into Mainstream Architecture
Architect Low Ewe Jin has been passionate about bamboo almost all his life. Growing up in Malaysia, he played in bamboo groves and fashioned his own kites, fishing rods and pop-guns out of bamboo. Now based in Melbourne, the bamboo advocate promotes bamboo via talks, courses, workshops and installations.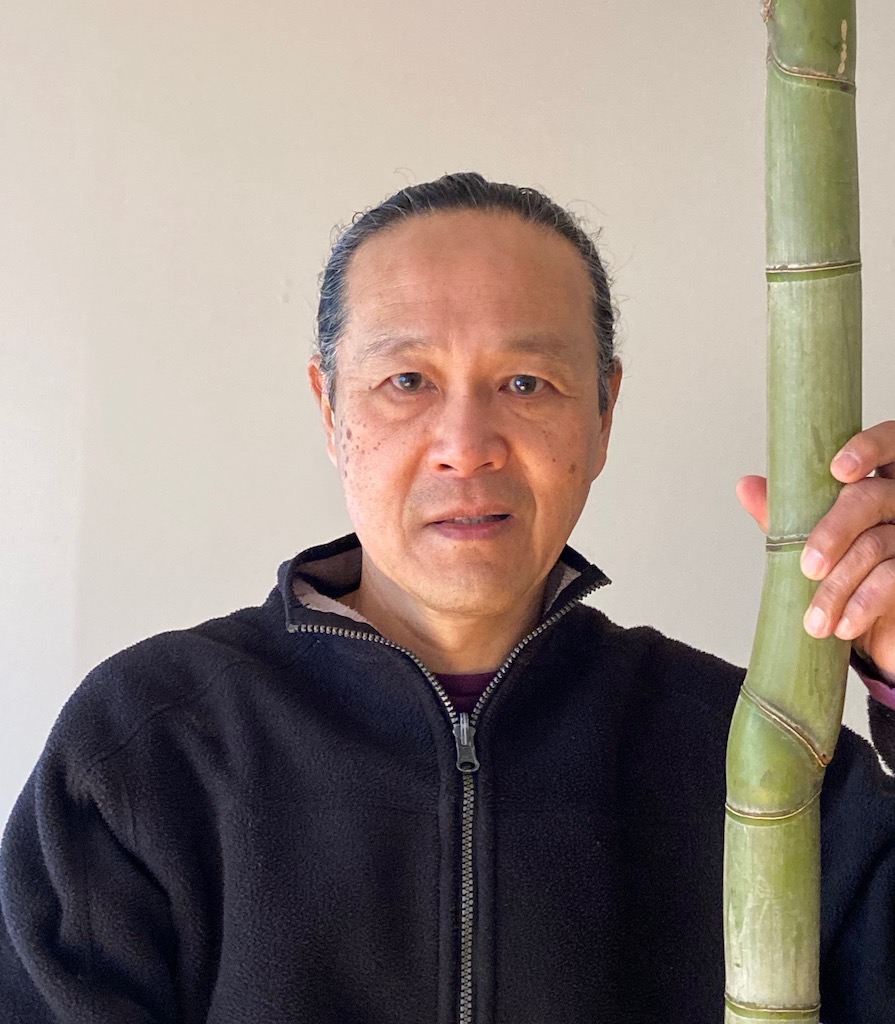 Low Ewe Jin, Melbourne-based architect and founder of the platform Better Bamboo Buildings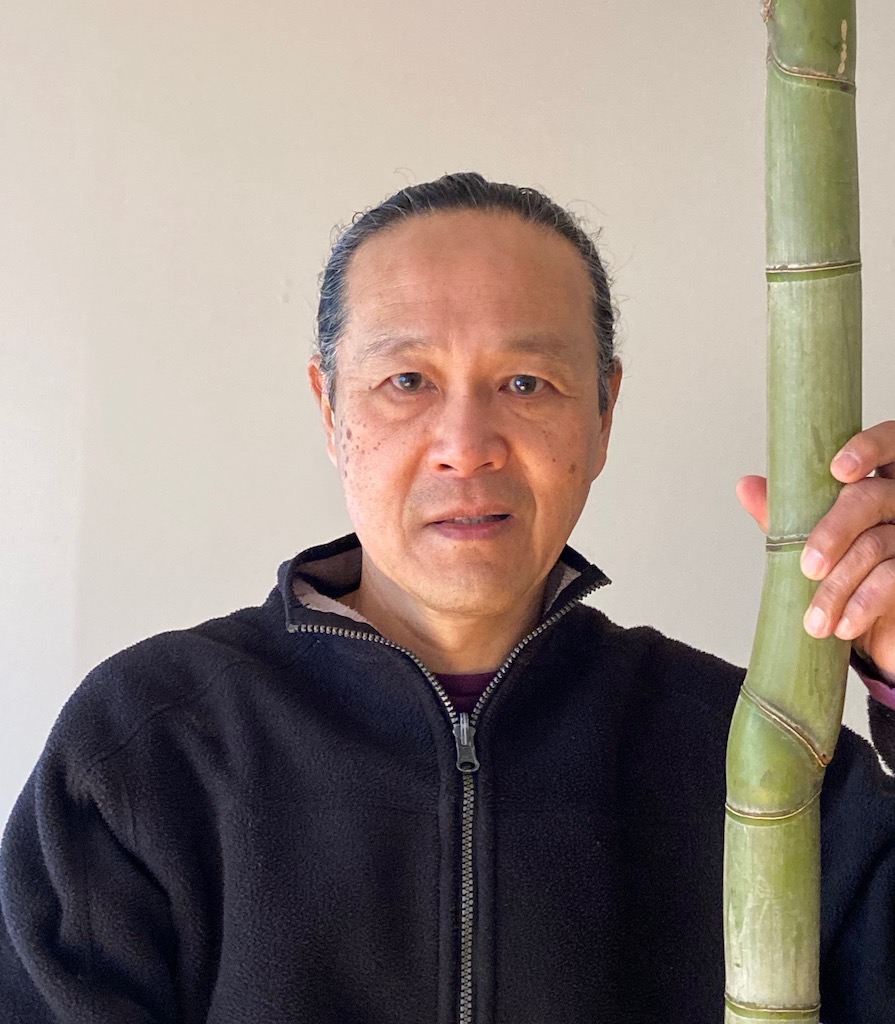 "I enjoy working with bamboo because it's versatile and readily available, especially in tropical and subtropical regions where it thrives," says Low, who is also the founder of Better Bamboo Buildings, a platform for bamboo design information and insights. He adds, "Bamboo is garnering renewed interest and I'd like to help advance it into mainstream architecture."
While bamboo has been crucial to traditional architecture for centuries, it's only been in the last couple of decades that it has taken on a more global identity.
"Between 2000 and 2015, for instance, architects and bamboo design pioneers like Simon Velez and Vo Trong Nghia designed and built bamboo buildings that utilised good design principles, resulting in structures that that not only showed off the characteristics of bamboo but also looked good and lasted longer (than traditional structures)," Low explains.
"They gave bamboo international appeal, shattering its stereotype as a material that could only be used in traditional architecture and showing how it could work in contemporary projects. Now, many designers are discovering how to incorporate bamboo into lightweight and efficient structures like grid shells, reciprocals and parametrics. They're also working with 3D software, which enables them to produce different bamboo designs."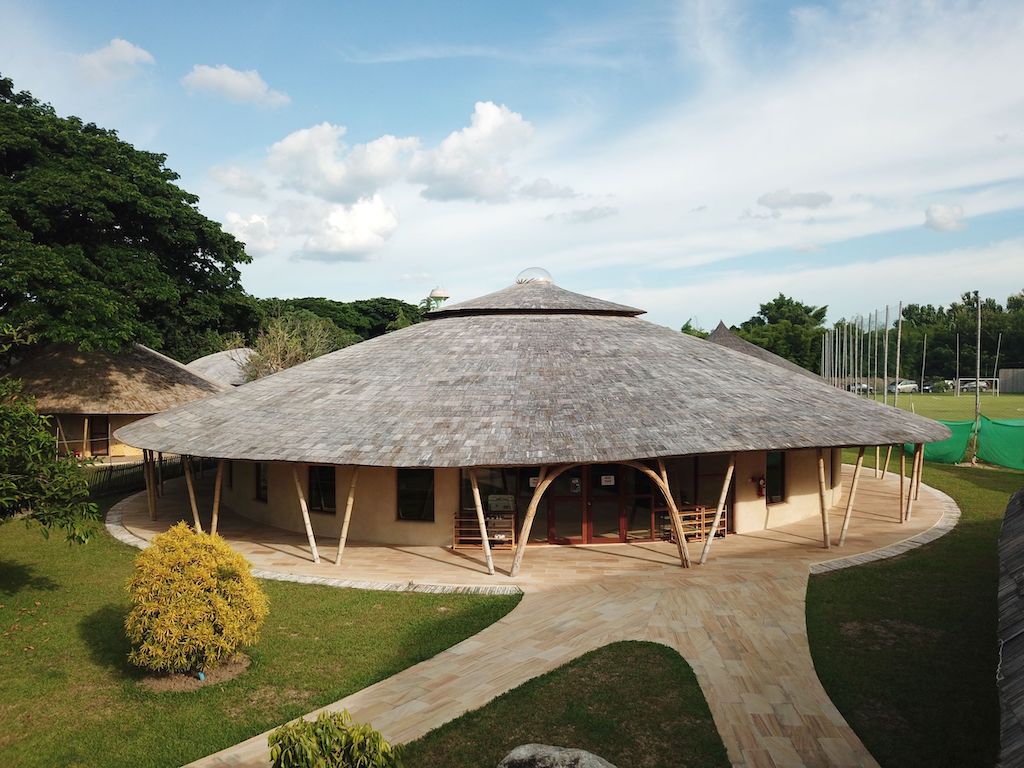 One of Markus Roselieb's recent projects, the Secondary School Library at Panyaden in Chiangmai, Thailand.
The Versatility of Bamboo
Markus Roselieb, Principal at Chiangmai Life Architects in Thailand likes working with bamboo because it is strong and flexible. He uses various species, but a favourite is Thyrsostachys oliveri, which is native to southern China, Myanmar and Thailand; this species produces straight, hard and elegant looking culms (poles). One of his recent projects, the Secondary School Library at Panyaden in Chiangmai, Thailand, was constructed entirely out of bamboo and adobe bricks, made from sand and clay.
"Bamboo is a natural tube, which is the strongest geometrical form for structural materials. The culms have nodes – the woody rings between each segment – that reinforce their strength. Bamboo has a higher tensile strength than steel and a similar load-bearing strength to hardwood," says Roselieb.
He adds, "The natural flexibility of bamboo also makes it easier for us to design flowing curves and other, non-box-like forms that are more in sync with the natural environment. Plus, bamboo structures are beautiful to look at and they need not be covered up or painted."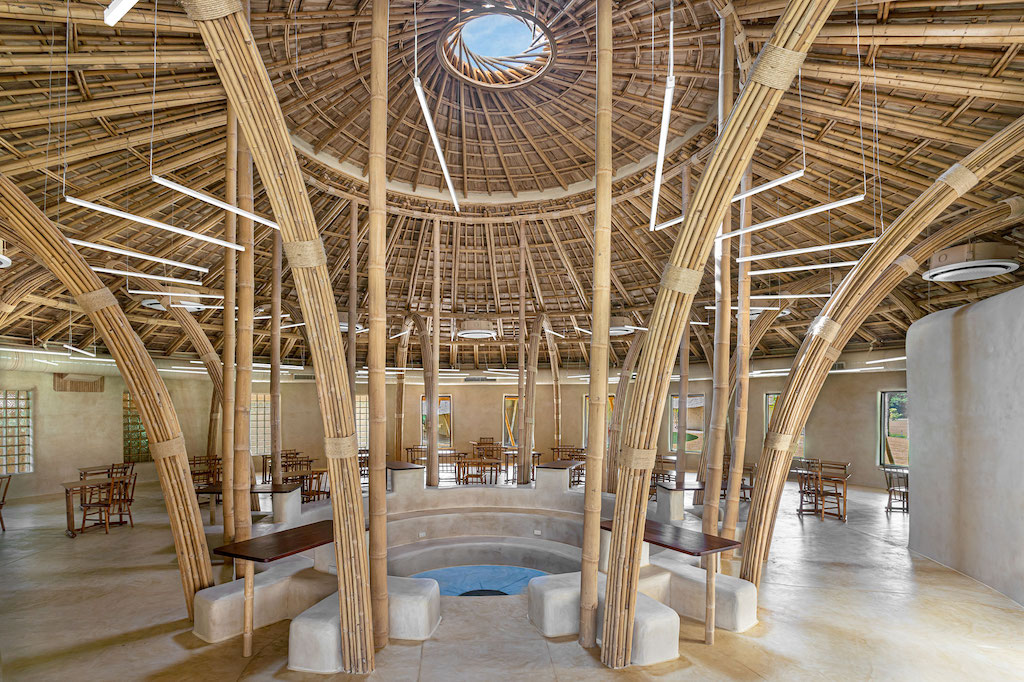 Roselieb's Panyaden library project features bamboo and adobe bricks. The architect appreciates the strength and flexibility of bamboo.
Full culms aren't the only way to use bamboo. There are also bamboo products, like bundles, planks and beams, made by dividing a pole into smaller components.
"Bamboo that's not that high a grade can still be used for building if we look for ways to strengthen it, whether through bundling or by adopting efficient structural forms like grid shells and reciprocals," Low notes.
He points out that testing is important in the building process, especially when it comes to large and multi-level projects. "This is because bamboo, like any plant, varies in quality, depending on where and how it was grown."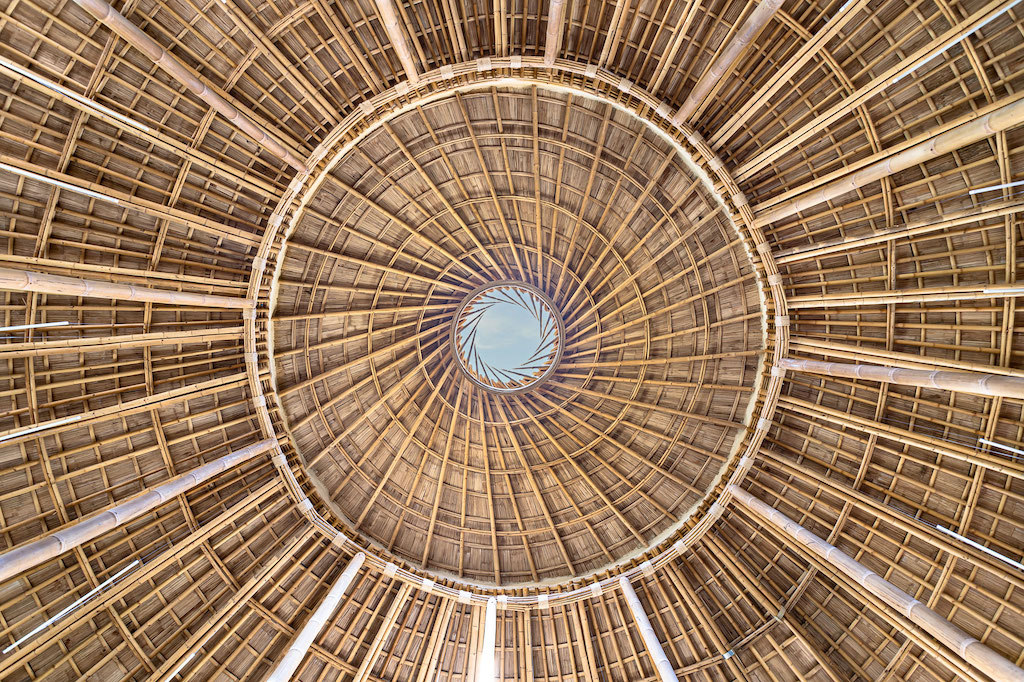 Panyaden library's ceiling
Maximising the Potential of Bamboo
It's important to know when to harvest bamboo if using it for building. When it is young, bamboo is full of starch and not very fibrous, however, after four years, its starch content drops and its fibre content increases and it becomes construction-grade material.
There are more than 1,000 documented species of bamboo in the world, but only a few are preferred for building and construction. Since bamboo is a biomaterial, it is susceptible to fungus and wood-boring insects and also degrades unless treated. Low believes that architects and designers who want to work with bamboo must first understand how to take care of it before using it or deciding how to combine it with other building materials.
"You can protect bamboo from bug infestation and make it easier to use by treating and preserving it correctly. The industry standard is to soak the culms in a solution of borax and boric acid. Sometimes, heat or pressure may be applied. Traditional methods, like carbonising, steaming, and soaking for long periods in water, are still used in many remote and poorer regions. These methods work to an extent but aren't as reliable as the industry standard."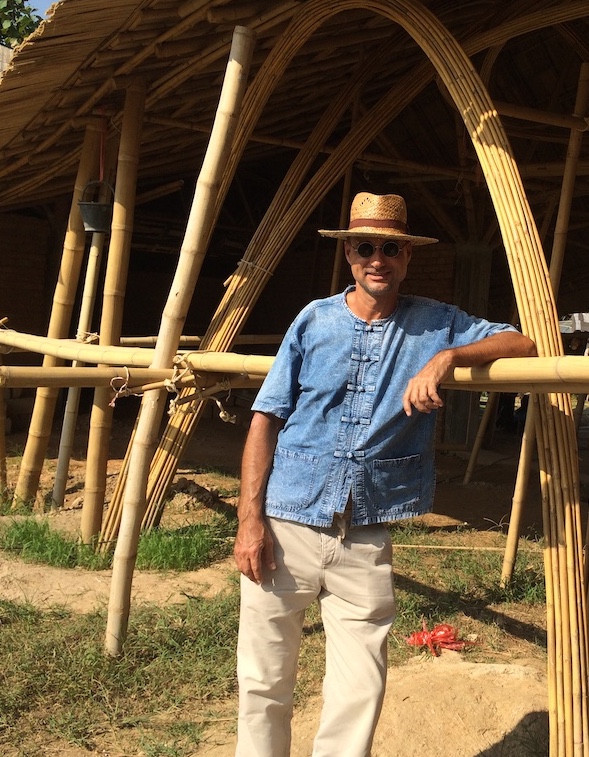 Markus Roselieb, principal at Chiangmai Life Architects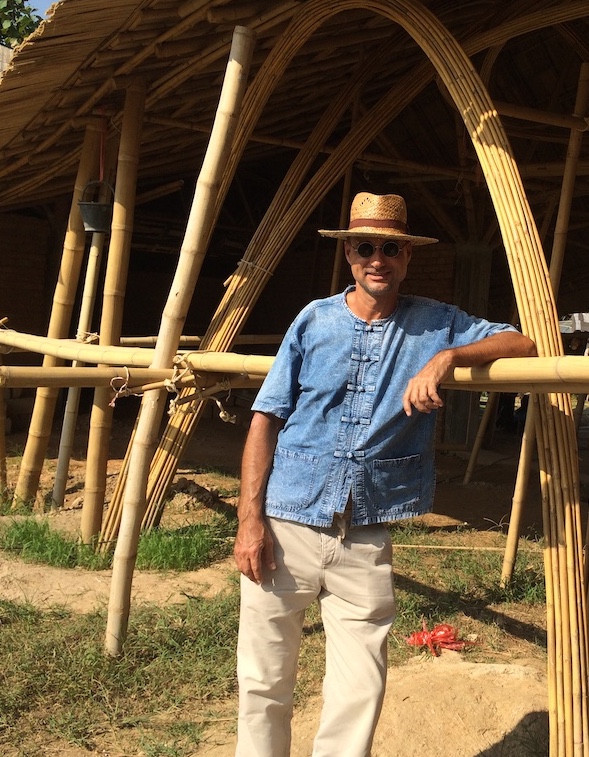 Orin Hardy, co-founder of Bali's Bamboo U and the Kul Kul Farm
If grown, harvested, treated and maintained properly, and if the right design and construction methods are applied, bamboo can last up to 50 years as a building material.
Low believes that bamboo will continue to gain traction in the design and construction industry, especially as other, conventional materials become less environmentally viable and more expensive.
"We can help it advance even further by increasing design awareness and building proper bamboo infrastructure, as well as establishing standards and codes in countries that do not have them," he adds.
Sustainable, Strong and Environmentally-friendly
Bamboo has the ability to regenerate quickly after being harvested (some species can grow up to one metre a day), thereby making it a highly renewable resource; a rapid growth rate means that it is an effective carbon dioxide absorber and oxygen producer.
In addition, bamboo requires very little water and does not need chemical pesticides or fertiliser to grow. And, unlike other construction materials that are imported – for example, steel - bamboo has a relatively small carbon footprint because it can be grown locally and, because of its weight, transported more easily.
"Bamboo clumps also attract insects and wildlife and its root system helps to stabilise and restore degraded land," adds Low.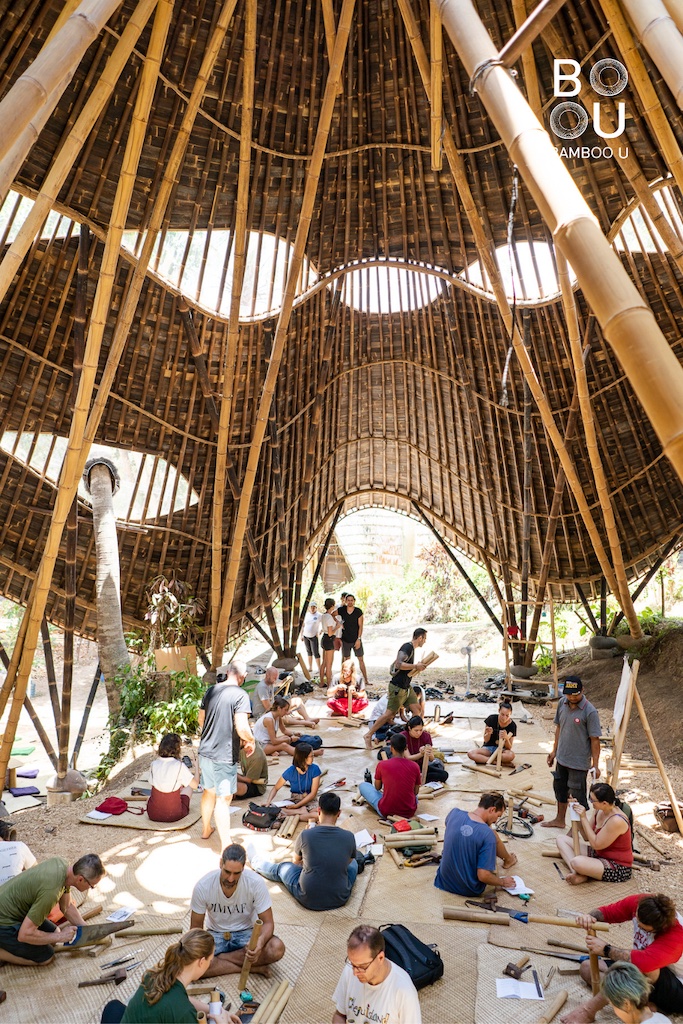 Bamboo U offers bamboo eco-architecture courses for creatives, designers and architects.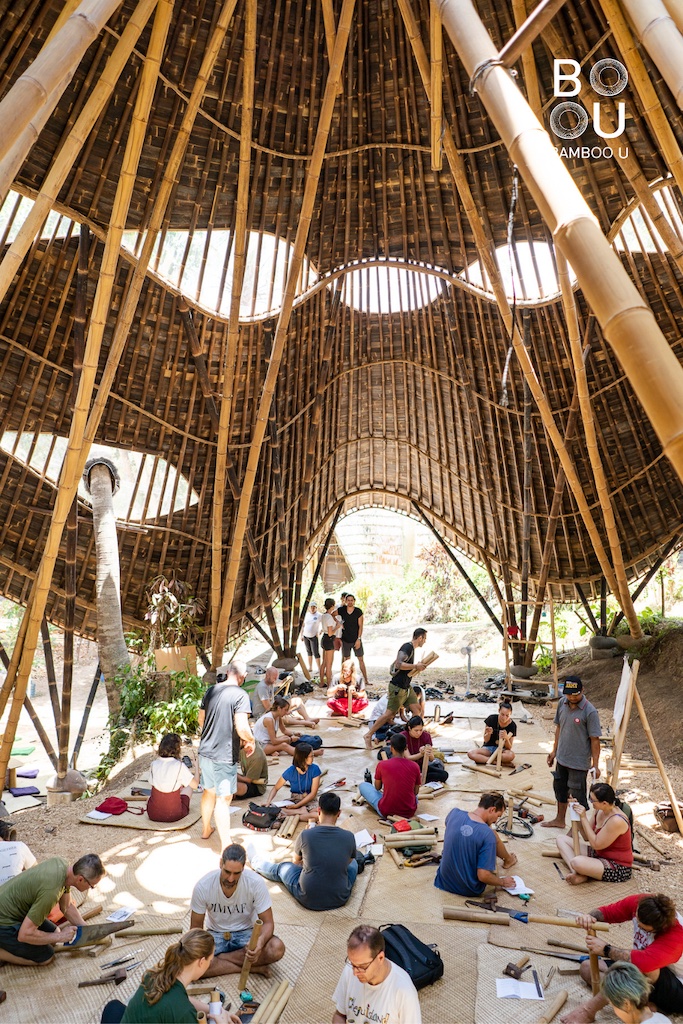 Bamboo U
Orin Hardy is the co-founder of Bamboo U and the Kul Kul Farm, two sustainability education enterprises in Bali, Indonesia. His family is also regarded as global leaders in bamboo construction, education and design. Hardy believes that our renewed interest in bamboo stems from the pressing need to find more environmentally sustainable alternatives to conventional building materials.
"We are destroying the planet with urbanisation, putting up concrete buildings too quickly and generating a lot of carbon dioxide emissions," he explains. "Concrete is incredible, but it's not the future and should only be used where absolutely necessary."
Hardy stresses that architects and designers must find ways to bring ecologically sensitive and regenerative materials into their building palette, and that more needs to be done to promote the use of bamboo in the industry.
He adds, "Any architect or designer with a conscience should start thinking about using bamboo and other natural materials in order to build a future we can look forward to. If bamboo doesn't have an important part to play in design and architecture in the decades to come, there simply won't be decades to come that are worth living in. The current bamboo movement is, I hope, an indication of what we can expect. As more people engage with bamboo and other regenerative materials, I hope they also show us what the future of construction can look like."
Photos:
Low Ewe Jin, Chiangmai Life Architects and Bamboo U