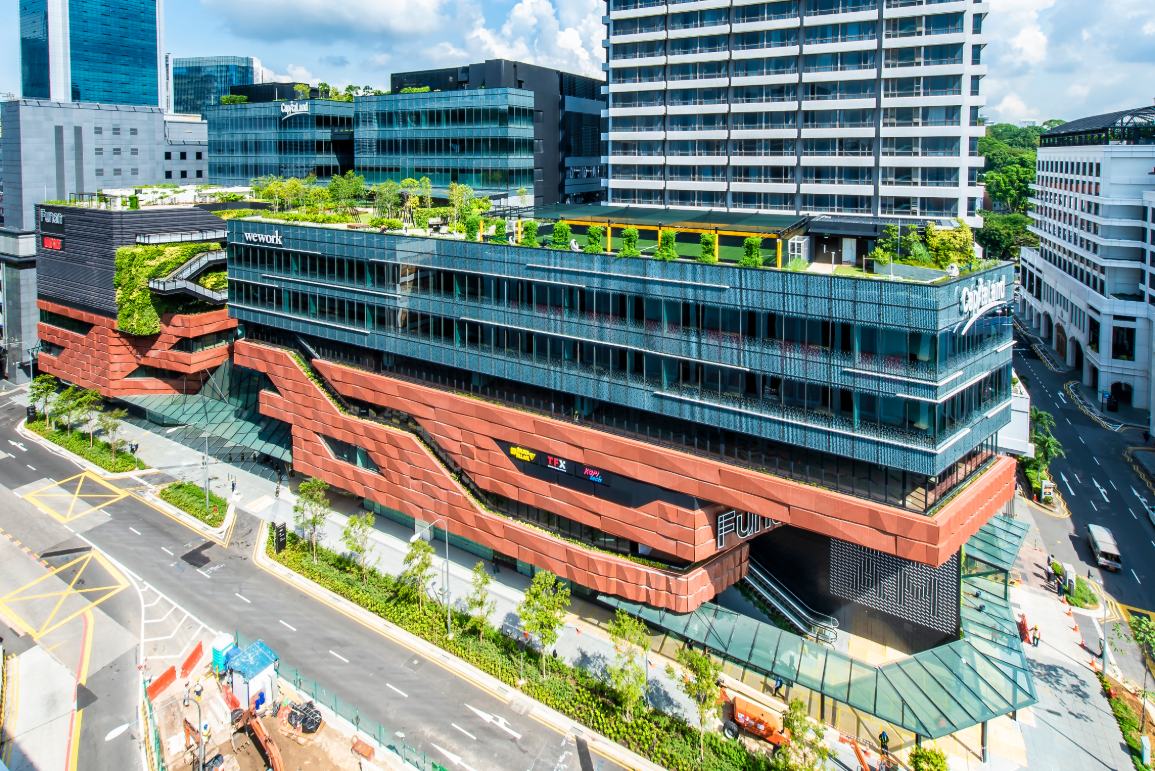 It is not apparent to the man on the street but crowning the podium of Funan, on level seven, is a 5,000ft2 rooftop urban farm. The largest in Singapore's CBD, it also contains an 18,000ft2 food garden, and leisure and recreational areas.
Operating the farm is Edible Garden City, a company founded by Bjorn Low, which "helps cities become more self-sufficient by growing food in under-utilised spaces like rooftops, beneath viaducts, and everywhere in between".
d+a caught up with Low to find out how best to work with him and his organisation.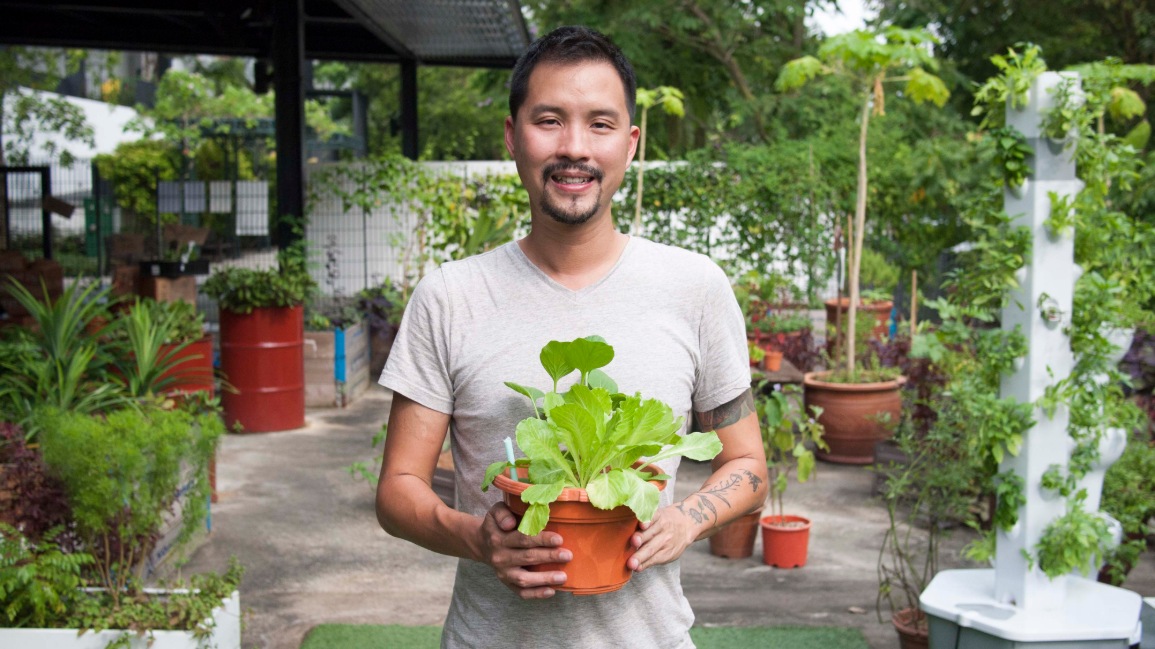 Bjorn Low, Founder and Managing Director, Edible Garden City
Why should architects work with you to foodscape their projects?
We have built more than 200 edible gardens all over Singapore, in homes, restaurants, hotels and malls, since the formation of our company in 2012. We have worked out a formula for creating a permanent scape using fruit trees, perennial herb shrubs, fruiting vegetables and edible ground covers to create an edible landscape (or what we call foodscape) that is aesthetically pleasing and productive.
By creating foodscaped gardens within the city, we have been able to activate under-utilised spaces to grow food, champion sustainability and promote urban farming. These gardens also become gathering spaces for the community. Particularly within a densely-built up city like Singapore, pockets of greenery can provide much-needed respite to city-dwellers. Food forests, like the one we have built in Resorts World Sentosa, also add to biodiversity in the city by inviting wildlife like beautiful pollinating insects and birds.
We are able to work with architects to explore how to turn aesthetic landscaping into beautiful and productive edible gardens that are healing and engaging for the community.
How can they work with you?
Getting us involved during the masterplanning stage would be ideal as the urban farm can be designed for this purpose from the onset, and supporting infrastructure can be put in to make sure long-term maintenance is more efficient. But we are able to come in at any stage of the design process.
Our foodscapers are able to design and build a garden from a blank slate, or by retrofitting a space. For instance, we have been involved from the masterplanning stage and tender stages with Allgreens on the Holland Village tender, all the way to retrofitting foodscaped gardens in the midst of construction i.e. OUE Downtown Gallery.
How easy is it to foodscape a building?
The general requirements to grow non-edible landscaping plants and edible plants are very similar; hence there are no special considerations needed from a building and construction standpoint, and aesthetic landscaping can mostly be activated to become an edible garden.
However, there are some environmental conditions that would help an edible garden thrive. For instance, most edible plants love lots of sun, so they do particularly well where light is plenty. However, low light areas can also support some edible plants like the Paku Pakis, Panadaus. Thoughtful plant selection and good planning can overcome most limitations.
Please describe the major steps needed to foodscape a building.
During initial stages, we consult with the architects on the layout and design of the hardscape, planter sizes and depth, soil composition for growing of edibles and softscape, plant selection, irrigation requirements for edible plants etc.
After which is the project implementation stage where we do the actual build and implementation of the foodscaped garden. When the build is complete, our team can also take on the maintenance of the garden. Maintenance is key for keeping the foodscaped garden productive and lush, and we use organic and natural farming principles to manage all our foodscaped gardens.
What feedback have you received from architects you've worked with about designing edible gardens?
In the last seven years, we have made urban farming a reality in highly-urbanised Singapore and have worked with many talented architects from Singapore and around the world. The ability to create a permanent scape using a multi-layer approach of a food forest is what sets us apart. Architects we have worked with include: DP Green, Shma, Linghao Architects and Zarch Collaboratives.
What new innovations can architects look forward to next?
We are actively developing and promoting horticulture therapy through urban farming and edible landscaping. Edible gardens can be more than just food-producing spaces; we believe that the right programming and activities can help activate the gardens into community spaces and healing landscapes. The work we have done with NParks' Centre for Urban Greenery and Ecology on the effects on therapeutic horticulture will be featured in all our designs.
Read about the design of Funan in d+a's Issue 111 (August/September 2019), available for sale on Magzter and in major bookstores in Singapore and Malaysia.
Photography:
Edible Garden City