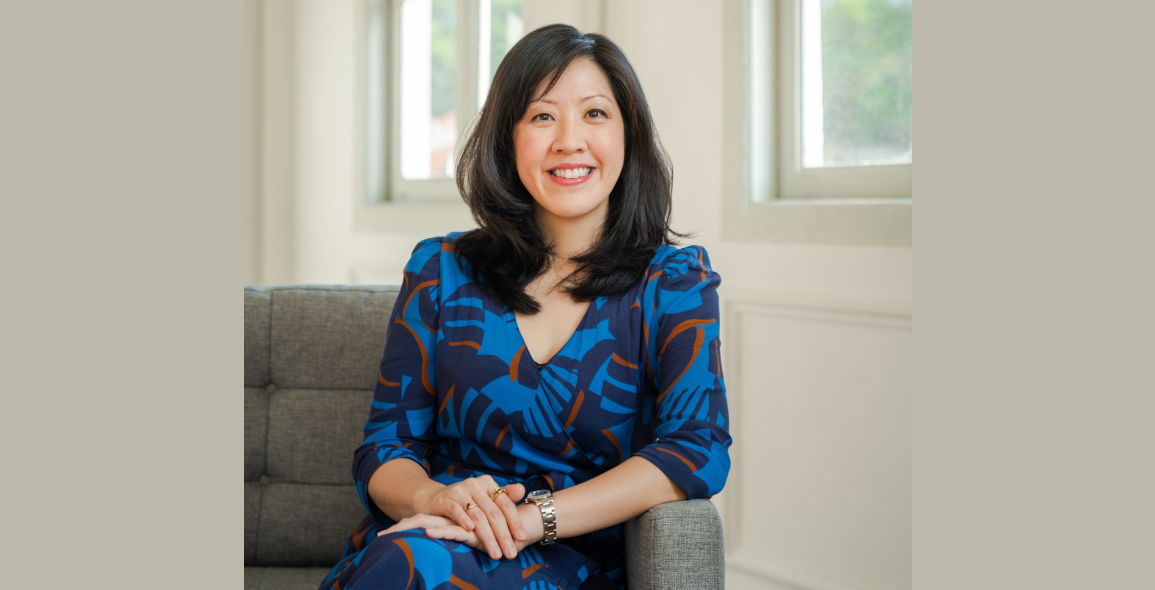 What does Singapore design mean to you?
For almost 60 years, design has been the key engine of Singapore's innovation-driven economy. While Singapore's pioneers may not have viewed their efforts through the lens of design thinking, it certainly was present in essence. From housing and healthcare, to water management and transportation, observers will point out how design thinking had permeated many policy decisions, how they were attuned to people's needs and aspirations, all while upholding a strong vision for Singapore's future.
That, I feel, is the essence of Singapore design – the element of empathy that sits at the core of our approach to problem solving; that human-centred approach – in this case of our citizens – to innovation that helped cement our position as a modern country. Through design, we have written our own playbook on national development.
What are some of your favourite local design brands and why?
This is a tough one to answer because we have so many great Singapore design brands – and I have learnt about so many more since I joined the DesignSingapore Council (Dsg)!
I love accessories – a trait I picked up from my mother. Madly Gems was where I bought my first piece of fine jewellery for myself. Maddy Barber and her team of gemmologists and designers gave me one of the best customer experiences I've had – from the selection of stones, to the customised design, to the warm and welcoming client service that's always available with a smile. They even do the stone cutting in-house. It's one of my favourite pieces of jewellery today.
Ong Shunmugam's OM collection and Nana + Bird have really versatile, comfortable and stylish clothing for our warm and humid weather. I've been able to go from work meeting to relaxed play with the OM outfits. Nana + Bird takes me from day to night with classic pieces. The best part – no need for high maintenance care given the quality and versatility of the materials.
To complete the look, I must mention Anothersole shoes. I have three pairs. These are the only brand of shoes that I've been able to slip in brand new and walk around all day with no blisters and no breaking-in needed. Such a relief for my feet as I'm usually running from one place to another. I also love that they donate 10 percent of their proceeds to a good cause.
If you were to write a report card on Singapore's design scene, what would it say and how would you grade it?
Our historic journey has shaped the uniqueness of the Singapore design brand – one that is modern, Asian, multi-cultural, open, informal yet pragmatic. And because we're plugged into global hubs and flows, there is a confluence of arts, culture, enterprise and technology within one city-state that speaks of our diverse talents. This has led to a burgeoning design scene in recent years.
Local creatives are stepping out of traditional design disciplines to experiment with technology – especially relevant since the future of cities and economies are being shaped by emerging developments in blockchain and Web 3.0 technologies. This development necessitates a shift in the skillsets and mindset change within the design sector. I am heartened that Singapore designers (who recently participated in the London Tech Week) like Lanzavecchia + Wai and Steve Lawler, who created NFT artworks, have paved the way for their contemporaries to follow suit. Their willingness to explore and experiment is also my heart's desire for all our designers – to be bold and showcase innovative and forward thinking Singapore designs to the world.
Being plugged into global hubs and flows, we face the contemporaneous concerns of urban density, climate change, ageing populations, safety and security. These complex issues demand, even more so, an empathetic design approach because the impact at the end of the day, is on the individual and the community we are surrounded by. There is a growing number of design talents with a strong sense of social consciousness on these issues. Our Good Design Research (GDR) initiative empowers them to seize business opportunities in emerging trends through research. Some of the recipients of the grant include Werable, an adaptive fashion label that creates accessible fashion for those less able; and Roger & Sons that rehabilitates and repurposes felled trees into thoughtful objects.
"As we work hard to position Singapore design beyond our shores, it is important for us to have one eye on what will make an impact on the future, while simultaneously focusing on how our history and heritage has influenced our beliefs and perspectives."
What are some of the challenges you've identified at the moment towards getting Singapore there?
We need to help people understand and recognise that design is more than just aesthetics and form over function. It is more than just a pretty object or package. Design is (and should be) a critical lever to drive innovation and growth; design can and should impact the way we live, work and play for the better.
As we shift public perception about the impact of design, we should see greater interest in design disciplines in our schools; companies will want to centre their design capabilities in Singapore to drive their growth; governments will look to Singapore for the future of policy design. All these will create more demand for our designers and the virtuous cycle continues to feed itself.
In fact, we can start with the media. Beyond lifestyle, design also permeates business, governance and policy, circular economy and more. It is as integral to our lives as technology is to us today, and if our media can recognise and celebrate that, it makes our work that much easier.
How do you intend to build upon what your predecessor has started to achieve your vision?
Mark Wee is a celebrated designer and architect, with a huge passion to elevate the quality of Singapore design. He steered the organisation through two years of the pandemic, during which Dsg, under his leadership, launched the GDR initiative. He was also instrumental in inking a valued collaboration with McKinsey Design to help local firms kickstart their design transformation journey, through the Business Value of Design programme.
I will build upon the strong foundation that he and the Dsg leadership have set for the Council. Now that the world is reopening post-pandemic, besides being forward-looking and cementing Singapore as a global hub for design, I hope to support the design ecosystem in building capabilities and seeking opportunities in above-mentioned areas, such as sustainability, digital technologies and more.
How do you think your past experience has prepared you to take on the role of leading Dsg?
All the varied experiences I have had in my career, I believe, have equipped me with a solid foundation to take Dsg forward. From my early years in the shipping industry negotiating contracts and developing a nose for business and a knack for client engagement; to project management in handling various port projects; to my years at EDB running various industry groups that pushed me to adapt and flex intellectually and culturally; to running EDB's European team and opening our Swiss office that taught me operations management and resilience in a foreign land. More importantly, on a personal front, supporting my own family through ups and downs has really given me a strong grounding in values and resilience that I trust will help me make good decisions for Dsg and the design sector.