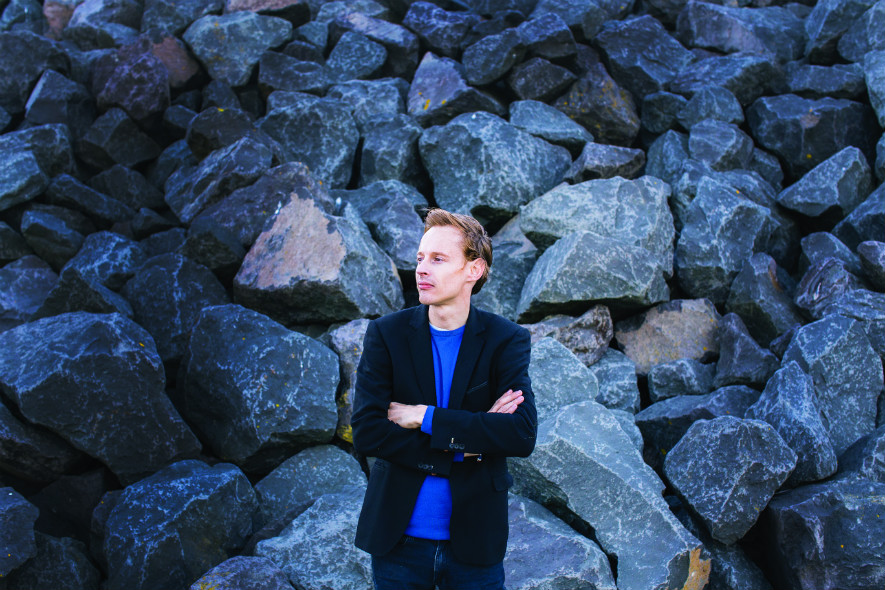 Daan Roosegaarde has been making headlines of late. The most recent reason was his eponymous studio winning Design Project of the Year for Windvogel at the Dezeen Awards 2018 – imagine giant kites that not only fly but also create light and energy.
But this is just the tip of the Studio Roosegaarde iceberg.
Other examples of the projects the Dutch national has led include upcycling space waste into useful products; towers that rid the air around it of smog; and floodgates that are illuminated at night by car headlights.
d+a spoke to Roosegaarde recently. Here is an excerpt from that interview.
How do you describe yourself?
It is good not to be defined but to explore. We are always trained to think in terms of labels and boxes. I've always felt that triggering diversity in ourselves is key to human survival. But if I have to, I will say I am a designer, architect and artist.
What does Studio Roosegaarde do?
I am interested in the future, specifically, how to clean air, energy and water. These are our pillars. At the moment, my personal obsession is space waste. The Studio's projects are like prototypes of the city of tomorrow. They show what can be done – I call it MAYA for short, or "most advanced yet acceptable". It is important for every city to find the edge of what is possible.
How do you make money?
60 percent of our work is commissioned. The remainder is self-commissioned and the clients come later. We are less product driven and more about the process to create unique projects.
Gates of Light is an installation where the silhouettes of 60 Dutch floodgates on the Afsluitdijk dike are illuminated at night by car headlights.

A structure that is part of the Smog Free Tower project that helps to clean up to 30,000m3 of air per hour.
What inspires you?
I am driven by frustration. The world has so many beautiful things, and there is so much we can do. But there are so many global challenges. I've always been interested to see how to transform a problem into poetry. That is how I came up with the smog free towers. We then compress the smog particles and use it to create jewellery. This is powerful. We don't have a lack of money or technology; just a lack of imagination.
What would you say to inspire someone to follow in your footsteps?
If you are doing something new, there will always be someone who says you cannot do it. I'd advise them to hear everyone out, but listen to the things that you feel are important. Find your own way, you will make mistakes but that is how you learn and grow. If you stay too safe, it will be boring and you will limit yourself.
How do you overcome criticisms?
I just do what I believe in. In the end, people will say it is good idea; sometimes they even ask why we didn't do it before. Criticism is part of the process. It is great to be surrounded by a team that is part of the process. It is fun to challenge reality. Also, I feel it is weird that we are living in cities and inhaling pollution equivalent to 17 cigarettes a day. It is weird that children cannot play outside. I don't think my projects that focus on solving these problems are weird. They are not science fiction or crazy. It is just the next step in our evolution. We just have to do it.
Read the rest of the interview with Daan Roosegaarde in d+a's Issue 107 (December/January 2019), available for sale on Magzter and in major bookstores in Singapore and Malaysia.