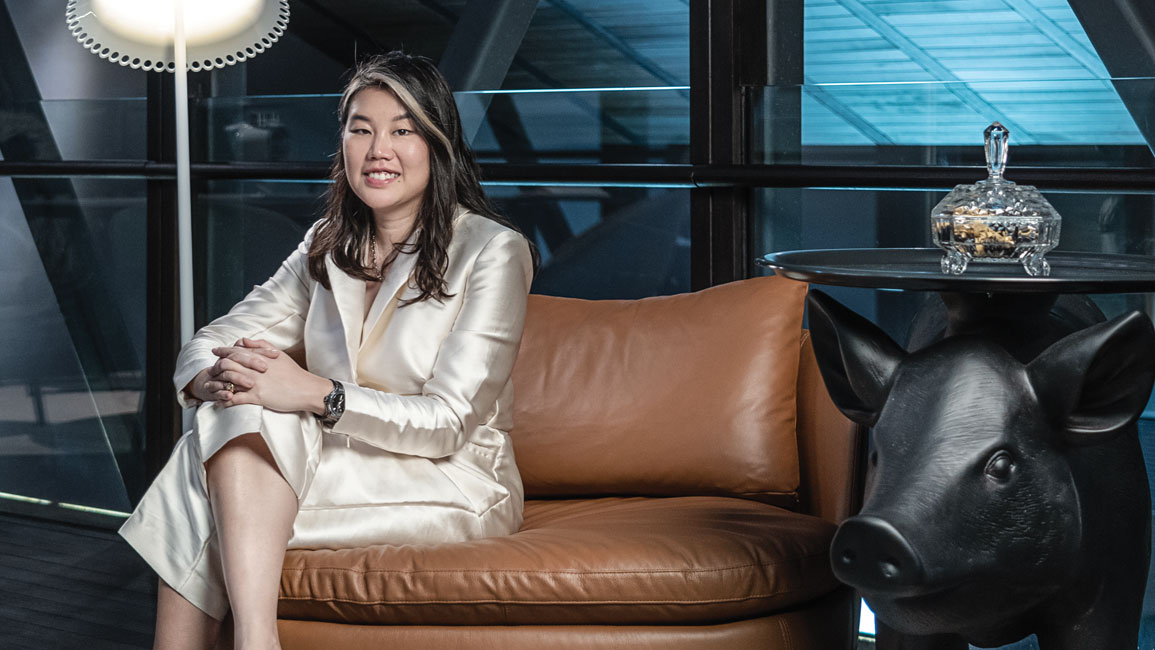 How would you describe your design style? What are its hallmarks?
We don't go after particular styles or trends; in fact, we steer away from it. At LAANK, we believe that design should be for people, and that good design carries value beyond aesthetics. Every space has its own voice that is waiting to be heard.
Good design should also be practical. Over the years, I have created environments that mean something to their users. LAANK adopts a purpose-driven approach that is based on mutual respect. Our interiors are living, breathing environments that arise from the intentions of people who create and use them. It's essential to observe how people use a space and find a common ground between my clients' objectives and my understanding of the project.
We prioritise understanding the job brief: Who is this for? What is the brand aiming to achieve? What is driving their purpose and why? It's a starting point about the people behind the brand or space. Once identified, it takes us on this trial to discovery. Toss in design ambition, design challenges and limitations and this trial shifts into crossroads and diversions that lead us to a bigger world of unearthing.
How has your style evolved through the years? What factors have contributed to its development?
The industry lets me see and feel so much—I love that I overcame hurdles and have grown into a designer who didn't just make things pretty. My perspective on what design means to me and what it should mean to people has evolved through the years and I look forward to having perspectives that evolve further.
Before I had my own design company, I justified my design rationale all the time. People are used to profiling a designer with a work style, and I felt boxed in and limited whenever I had to define my work according to a 'style'. The 'aha' moment came when I realised that approach took on a more meaningful attribution to the work that we do at LAANK.
What aspects of a design project excite you most?
I love the problem-solving part of my job — the feeling of never being done, learning to design better, doing better, the creative buzz you get when the challenges lead you to a new concept. I love the way that our work at LAANK use both intellect and creativity. I also love being able to bring our designs into the world and make it just a little bit better.
How do you define luxury interiors? What are its elements?
I define luxury quite differently from what one may quickly assume as designing with a blank cheque. We don't just design interiors but shape the positive processes and interactions that bring out the best in people and brands. Luxury is being able to create spaces that are practical, that express brand values, and has sensitivity to culture and context. Any project that successfully convey this is a luxury interior to me; I never take it for granted because not everyone has the opportunity to do it.
How does Space Furniture support your design endeavours?
Space Furniture has been a pivotal collaborator in our projects through the means of educating and sharing of Furniture & Design knowledge with us and with our clients.
For interesting lighting designs, my go-to brands would be Moooi, Lee Broom and Bocci. I am often intrigued by Giorgetti which combines advances in furniture making with traditional wood working techniques.
When clients visit the Space, it helps them visualise and understand our design intentions. The team often shares about being inspired by the new items and experience during their visit.
For more information, visit: https://www.spacefurniture.com.sg/
Photography:
Chino Sardea
Location:
Space Furniture
Featuring:
Hana armchair and Horse lamp from Moooi