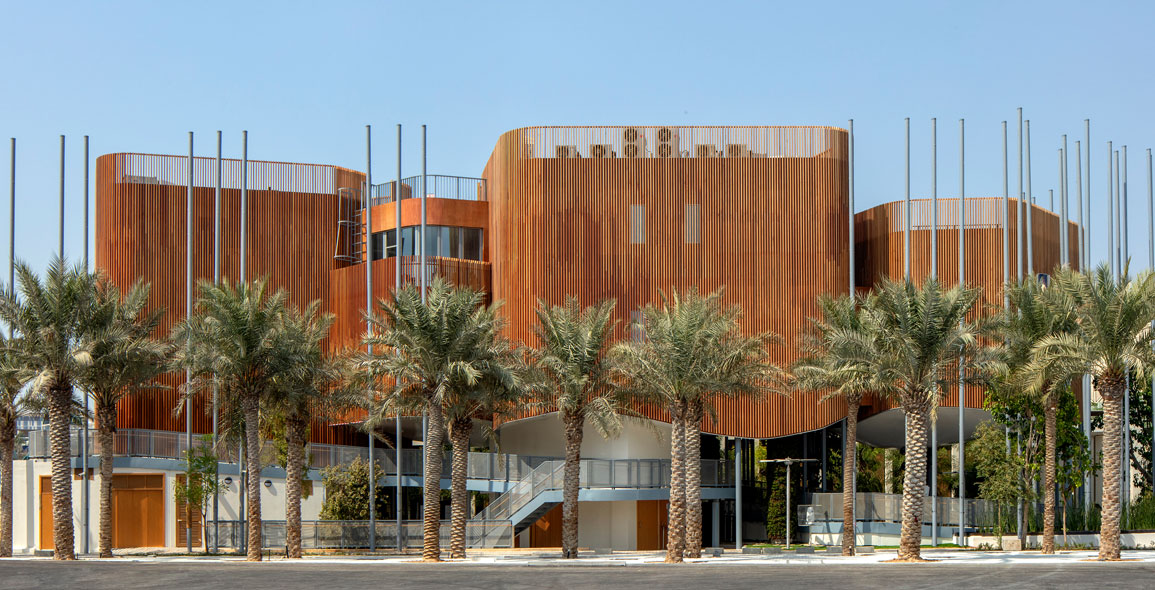 Recent World Expos have been watershed moments in Malaysia Pavilion design.
Liberated from conservative determinism that shackled previous iterations, these new constructs by premier practice Hijjas Architects + Planners are without a doubt of the era's zeitgeist.
And at an expo touted to be the most sustainable ever, the firm has contrived to deliver its most eco-sensitive building yet.
TOUCHING THE GROUND LIGHTLY
Both 2015 and 2020 national pavilions were competition-winning designs – the former a design-and-build project, the latter architecturally driven – that drew inspiration from Malaysia's native rainforests.
Compared to the figurative seed-like forms of the 2015 pavilion, this year's design is conceptually metaphorical.
"The client (Malaysian Green Technology and Climate Change Centre) had in the competition given a comprehensive brief with a core theme of energising sustainability. We worked with that and created a narrative of a canopy of trees," explains the firm's director Serina Hijjas.
Poised above a lower ground level, the three-storey pavilion is an elevated mass of interlocked objects, appearing suspended in mid-air courtesy of slender pilotis.
Expands Serina on their concept, "What immediately informed us was the site's rectangular proportions.
"We could have easily built a box, but at the back of our minds we wanted something lightweight, something organic.
"So to have these forms elevated reinforces the idea of a building that touches the ground lightly, a lot like the rainforest canopy sitting high above the forest floor."
To read the rest of the story, purchase and download a digital copy of Issue 122: December 2021.