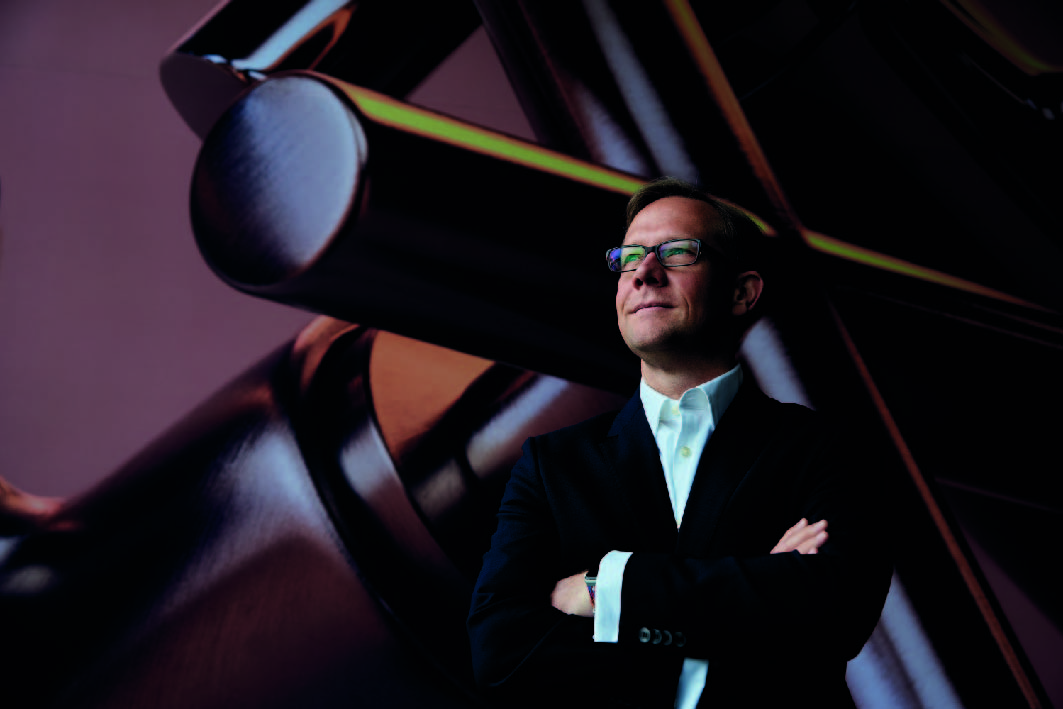 Based in Iserlohn, Germany, Dornbracht was founded in 1950. The company, whose design principles focus on lasting product designs, has innovatively transformed the bathroom and kitchen into living spaces.
Stefan Gesing, who has substantial experience in the steel and kitchen and bathroom industry, took over the management of the company as CEO in 2020. Since then, Dornbracht has succeeded in expanding its competitive edge in the global market and strengthening its position as the international design leader in the sanitary industry. Gesing who's in Singapore in early November to launch the brand's first showroom in Southeast Asia tells us more about industry trends and the company's durable products.
How important is the balance of craftsmanship, aesthetics and sustainability for Dornbracht?
From our point of view, the three points are closely linked. An essential part of our sustainability approach is the longevity of our fittings. This can only be achieved through everlasting aesthetics, high-quality materials and precision in craftsmanship.
We aim to create products that are both ahead of their time and timeless. With our clearly defined design principles, we pay attention to perfect proportions, harmony and balance in design. This is how we create fittings that often last for generations, saving valuable resources. MEM, for example, still fascinates because of its defining proportions two decades after its market launch. It has transcended the boundaries of the fashionable and developed into a true classic.
In addition, the excellent quality of workmanship makes our products long-lasting. This is due not least to the expertise of our skilled workers at our headquarters in Germany, who process our products by hand. From grinding to finishing to assembling – care and detail work play a decisive role here.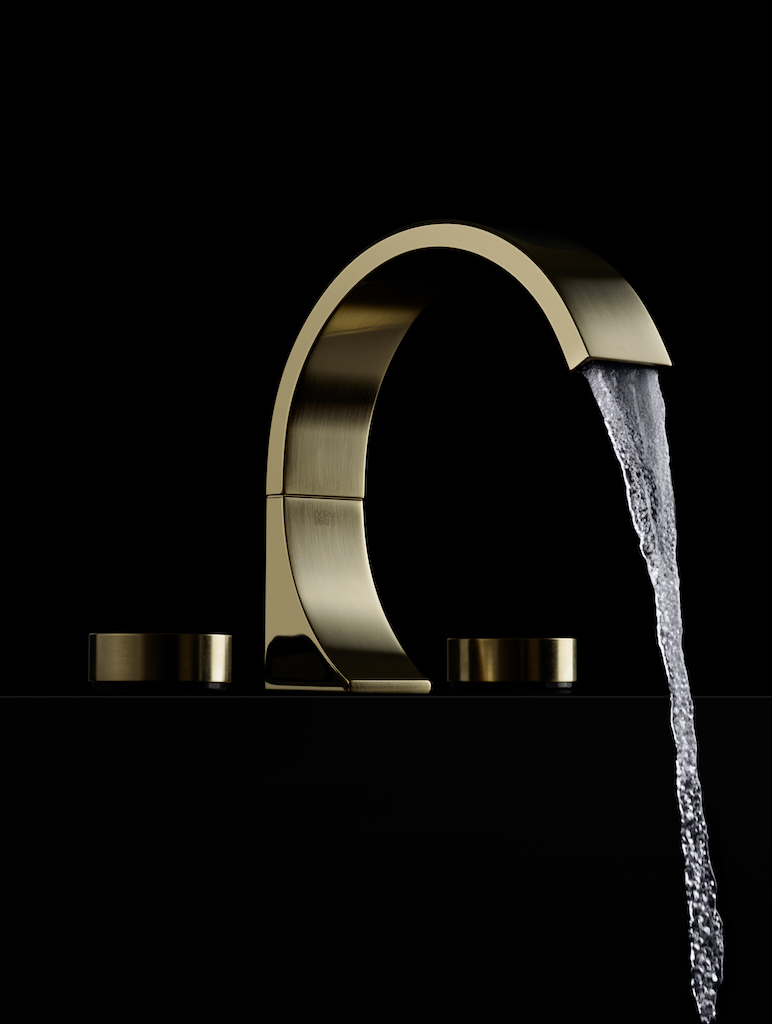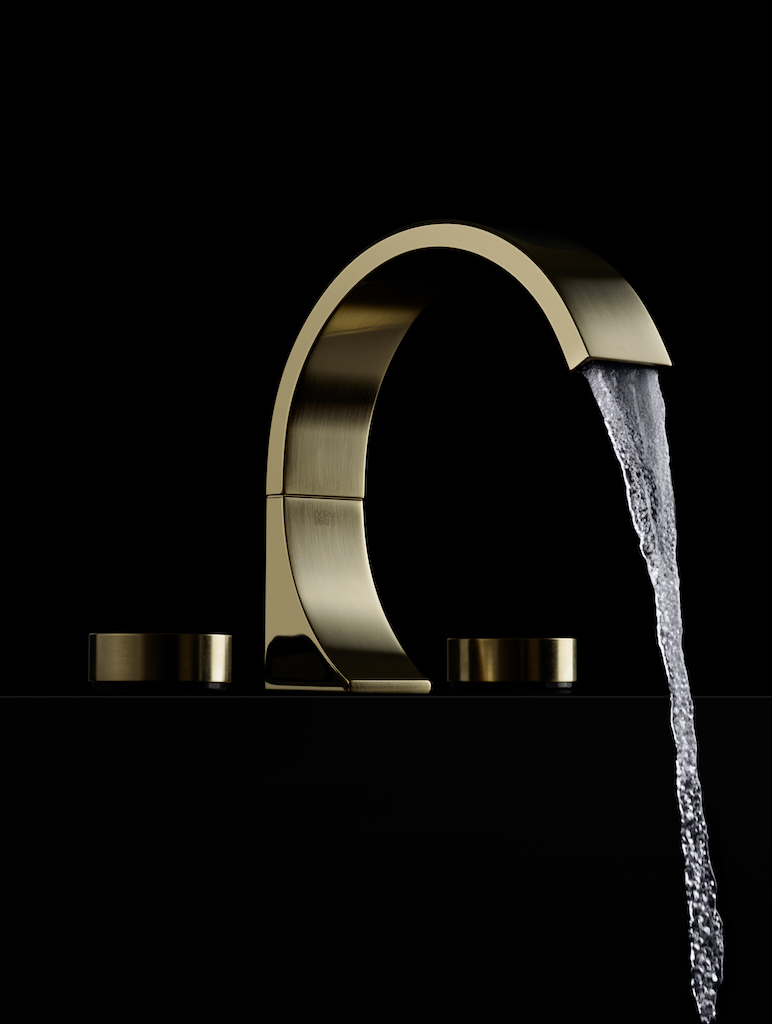 What do you think future bathroom/showers should look like, and what kind of experiences are consumers looking for?
Refreshment in the morning, relaxation in the evening or regeneration after sports: The daily shower fulfils a multitude of functions that go far beyond personal hygiene. Its positive effect on physical and mental well-being makes it an important part of a health-conscious lifestyle for many. Accordingly, there is a growing desire for shower equipment that takes aesthetic ideas into account as well as functional and health aspects. It is therefore important to stage the shower ritual – especially the water itself. This can be achieved, for example, with light, various applications, a soothing sound and special materials.
Could you share more about custom bathroom (or kitchens) are developed into living spaces?
The individualisation trend reflects the central principle of the current age. Self-determination and self-realisation, uniqueness and personal freedom of choice are becoming the driving force more than ever. This can also be transferred to the interior sector: Whether with a high-quality mix of materials, colourful elements or various application scenarios – living spaces are only created when their inhabitants design them according to their own ideas.
"Your Space of Life" – that's how we title the kitchen, for example. It is the centre of every home and the place where we come together, cook and have intense conversations. Life, personality and versatility are what define it. As manufacturers, we have to respond to this with a wide range of products that takes different tastes and characters into account. Consumers will find just that with us: Our Vaia as a bridge battery, for example, is opulent and a real eye-catcher in the kitchen. Meta Square is just as stylish and elegant. However, it is much more purist. Our portfolio furthermore offers plenty of scope: Tap variants with a side rinsing spray or pull-down function, a Pot Filler and a Bar Tap, for example, turn the wet workstation into a functional unit. Combined with our curated finishes selection, numerous options are available.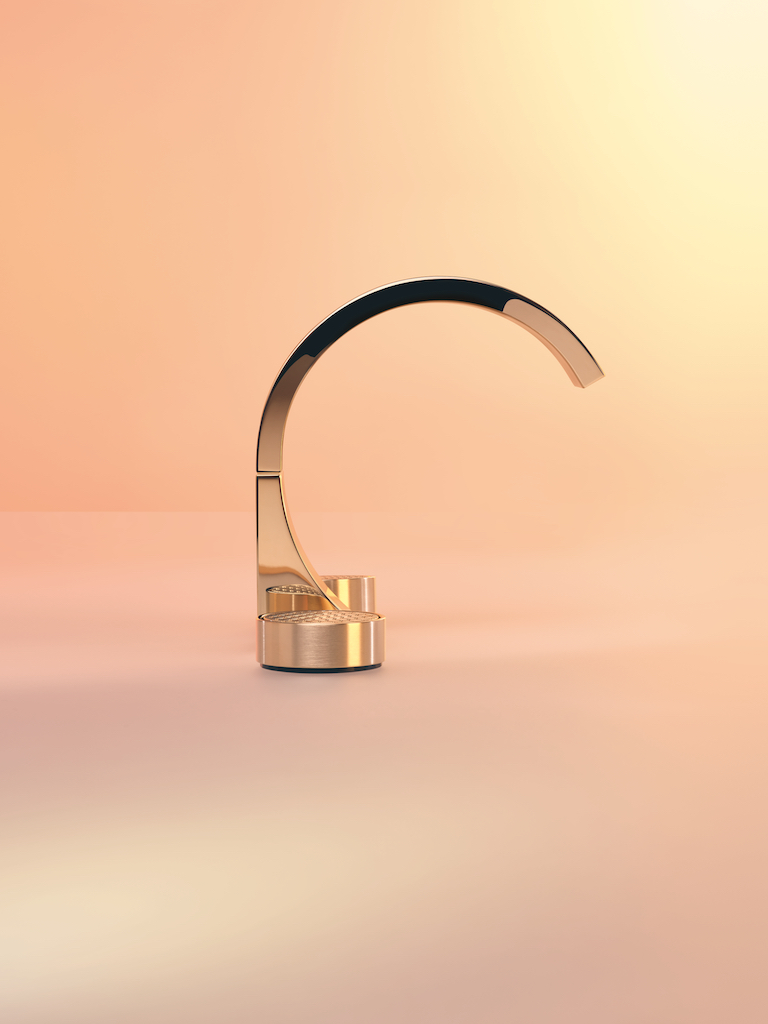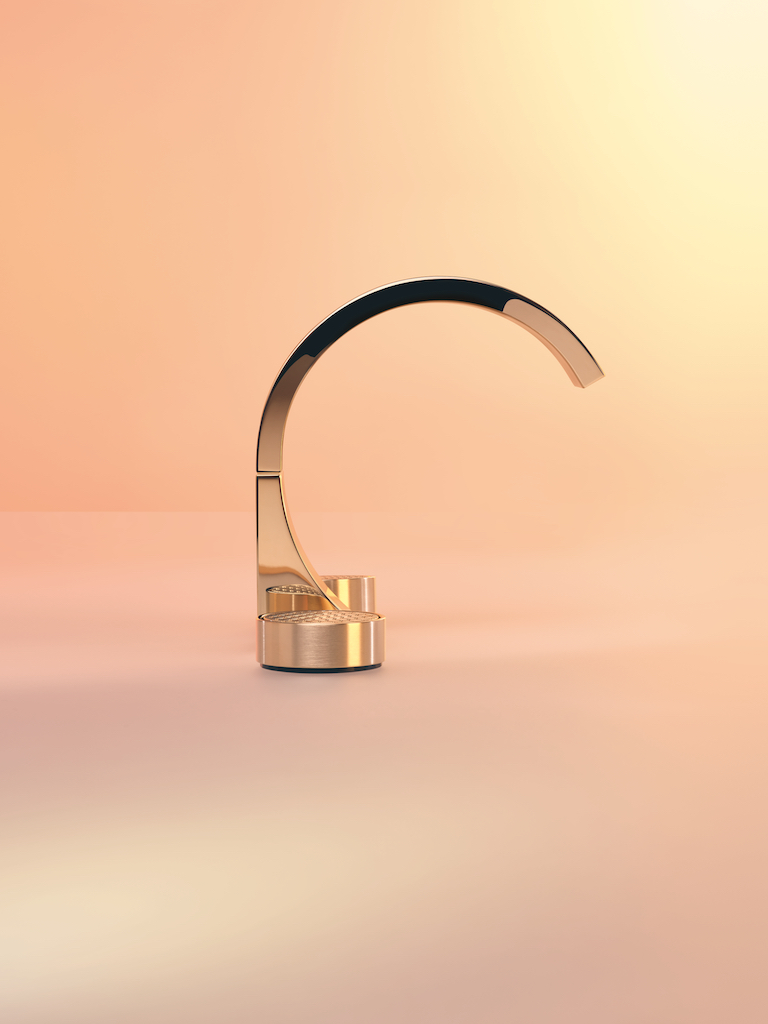 What should we expect from custom bathroom fittings as well as bathroom technology in 2024?
Our claim is "Leading Designs for Architecture" and that is exactly what customers can expect from us. Excellence is our daily standard in product development, because we are concerned with more than just beautifully designed products. Leading in the sense of "responsible" and "pioneering" means, above all, to create lasting value and to research new technologies as well as applications that increase the well-being of our customers.
This also includes the development of customised products: Our x-tra service has been realising individual solutions on customer request for more than 70 years. This can range from the modification of product dimensions and the use of unique materials to finishing with individual surfaces.
Wellness, comfort and personalised showers are essential for bathrooms, turning them into luxe home spas. What are the unique features of Aquamoon's multi sensory water experience?
Aquamoon integrates itself into the ceiling as an almost invisible object. The recessed dome merges with the bathroom – a unique architectural solution in my opinion. The view upwards opens up a depth effect: A hidden light band creates a special atmosphere. Combined with up to four jet types, this makes an emotional water experience. This can be either relaxing and meditative or vitalising and powerful.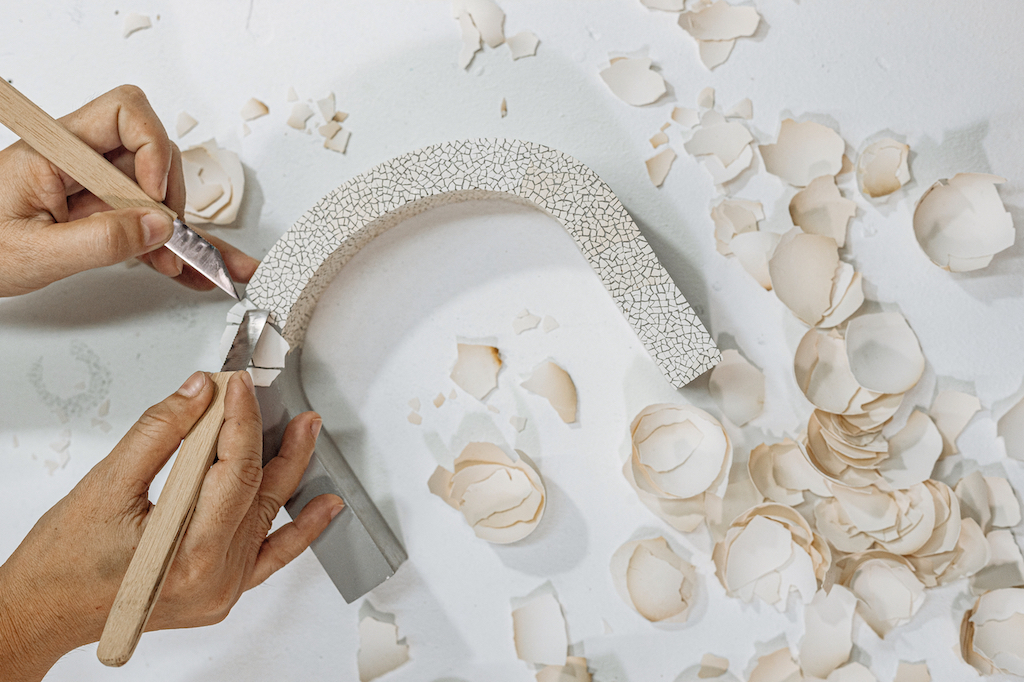 The Nature Squared surfaces are handcrafted using eggshells or seashells.
How does Dornbracht ensure that sustainability is brought to the forefront these days?
With Dornbracht ReCrafted, we introduced a business model in February this year that sets new standards in sustainability in the sanitary industry. Since then, we have been taking back our fittings, reprocessing them and bringing them back into the market cycle. This is interesting for both, end consumers and hotel owners. Compared to a new product, around 40% of CO2 emissions are saved per refurbished washbasin fitting.
We are also continuously developing in other areas. For example, we are committed to the sustainable production and responsible use of our products. From projects to save water and energy to innovative solutions to improve our resource efficiency – we have defined numerous sustainability fields that consistently increase our contribution to climate protection. In recent years, we have been able to significantly reduce the average water consumption of our fittings: 50% for our overhead and rain showers, and 45% for our hand showers.
What else can the Singapore/Southeast Asia market expect from Dornbracht in 2024?
Dornbracht has an exciting year ahead, We will continue to expand our presence in Southeast Asia in 2024, a very important region for us. Series expansions, impressive innovations in the shower sector and the enhancement of our finishes competence will help us to achieve this.