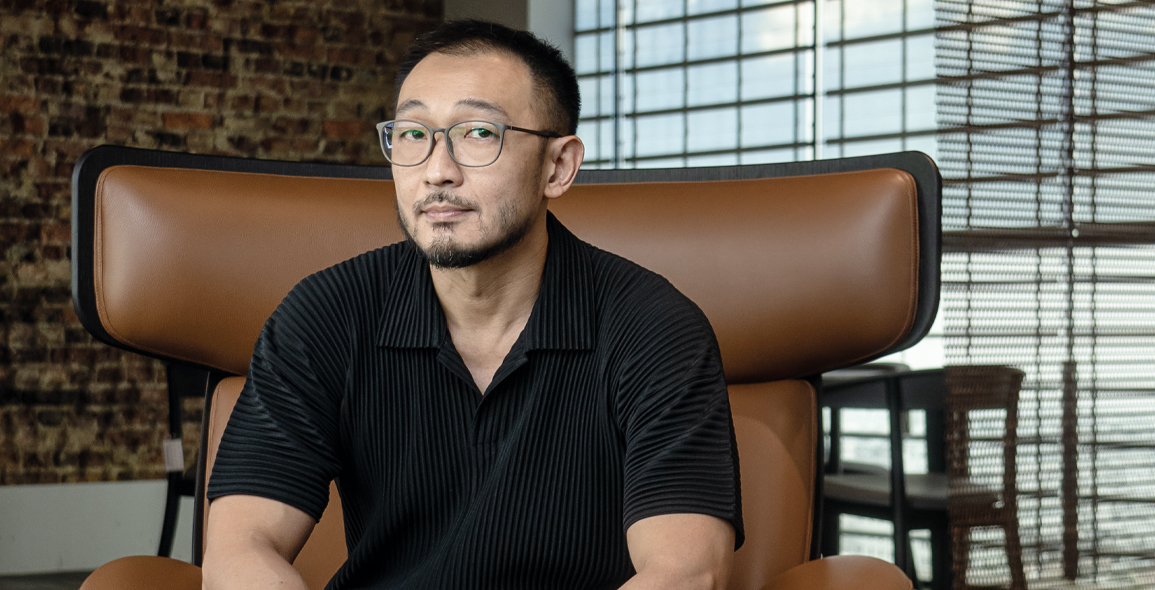 After working for SCDA and W Architects, why did you decide to set up your own practice in 2009?
I think the eight years of practising under the stewardship of SCDA and W respectively was a journey filled with enriching experiences. Some of the most important lessons I learnt were around discipline, commitment to spatial geometry and looking out for construction junction details. We were trained to examine everything from the macro to the micro aspects of design and construction. After a brief break and some contemplation, I imagined that the next 10 years were really about coming into my own, and I took the plunge to start a practice. That said, this journey is one that is incredibly humbling, at times heart-breaking, but all in all fulfilling. Take for example, the project "2020", where we had the chance to visit remote Cambodian villages to build 20 prototypes of latrines for 100 families. There were neither basic utilities nor infrastructure. We designed the latrines using the most basic construction methods and even did them ourselves. This was such a far cry from our collective experiences as architects designing for the privileged and a sobering self-reminder of where humanity is.
Where do you draw your inspiration from to create your designs?
Everything around us has some sort of story to tell, be it site context, materials, objects, people or nature. For example, the Wat Ananda Metyarama Thai Buddhist temple we designed has a facade with an interplay of triangular windows and mirrored panels. The former were inspired by the uneven distribution of light filtering through the gaps between the leaves of an existing bodhi tree on-site, while the latter hark back to the use of coloured mosaic mirror tiles on a traditional temple roof. The mirrored panels also introduced an ephemeral quality of change by reflecting the sky throughout the seasons.
What differentiates you from other architects?
Unpredictability, if that's a selling point? We don't have a style and I think the use of a fixed design language is somewhat limiting. For us, every design process is different and involves asking essential questions. These include how to break down the scale of a massive detached house and make it float like a piece of light fabric. We have a playbook of architectural strategies and vocabulary, comprising diverse spatial and formal techniques and operative design methods, that are sometimes used intuitively in various combinations.
How do you think architecture as a practice is being impacted by COVID-19?
Initially, it hit the construction sector, including architectural practices, quite hard with a lot of projects being put on hold or cancelled. In recent months, we have seen some recovery, especially for the private housing sector, and it is definitely a very comforting sign for many.
Why do you enjoy purchasing pieces from Space Furniture?
Space Furniture is that one-stop destination offering an immersive retail experience. The showroom enables visitors to experience how interior spaces can be tastefully furnished, with curated pieces of furniture and lighting. On the one hand, you have the classic pieces, which have that timeless appeal you can fall back on. On the other hand, there are quirky conversation piece. Flos, B&B Italia and Bocci are my favourites for their range of products and consistent innovation. We especially love the Series 14 from Bocci for its simplicity and versatility.
This story is produced in collaboration with Space Furniture. It first appeared in Issue 120: June 2021. Lim sits on Almora Armchair from B&B Italia, designed by Doshi Levien.
Photography:
Chino Sardea