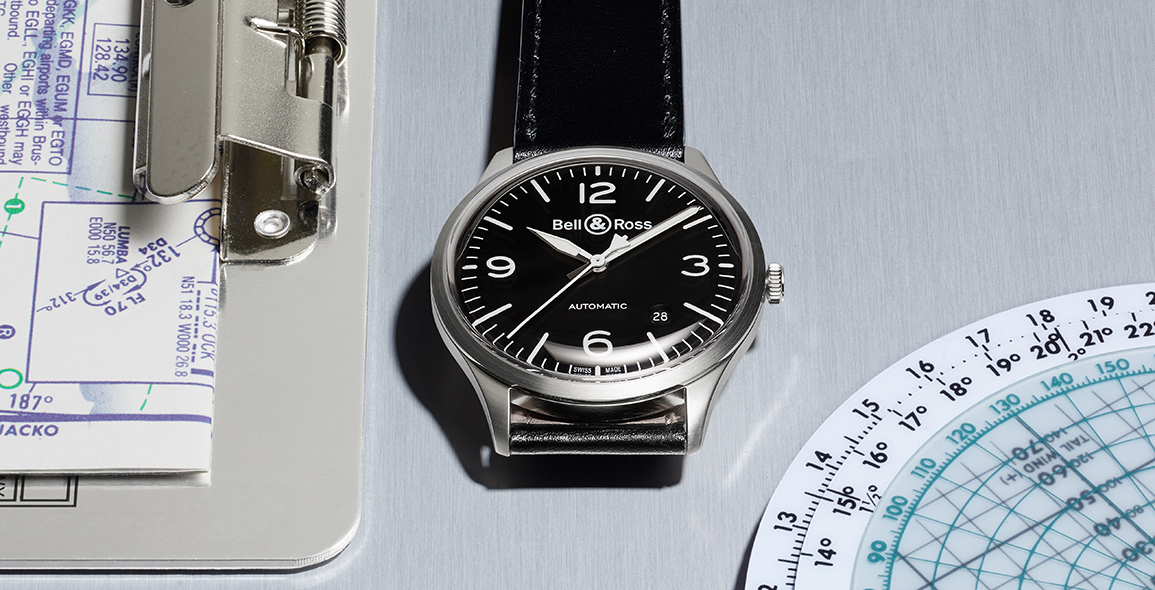 Since it was founded, Bell & Ross has taken its inspiration from the history of aviation. It has developed Vintage collections that pay tribute to key eras of the great aeronautical adventure. Each series of watches marks a milestone in its chronology. Bring them together, and they summarise the history of aviation.
The Vintage family made its début during early years of Bell & Ross. The collection boasts a series watches with a round case, the most classical of shapes. They count with a range of complications, such as chronograph, Flyback function, dual time zone, date, and even small second hands. Vintage scrupulously respects the brand's DNA and largely draws its inspiration from military codes. It is a sort of equivalent to the BR 01, Bell & Ross' iconic watch, but with a round case.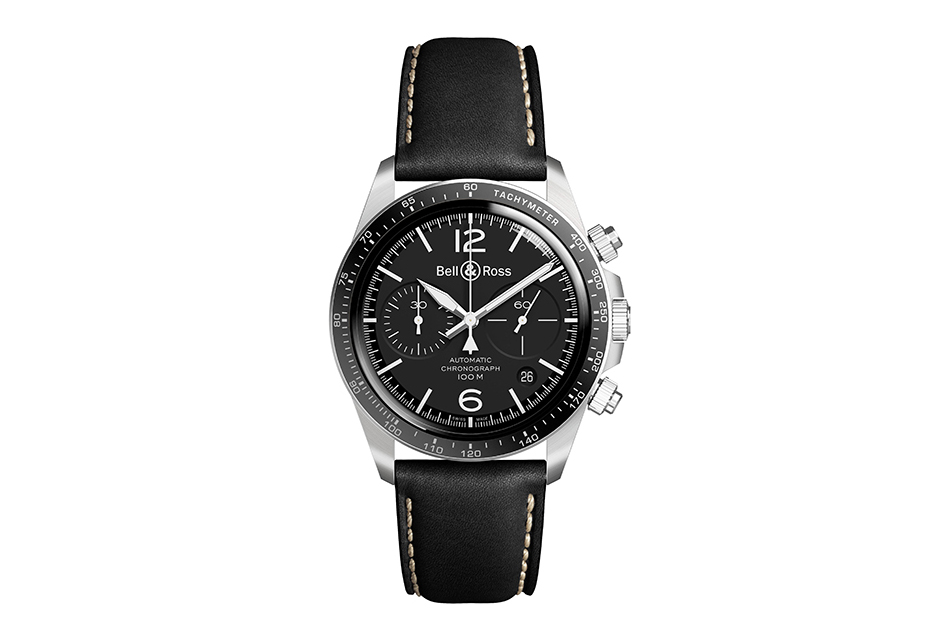 The original first generation is characterised by a classic dial, rounded lugs and the absence of a bezel.
As the model transitions to the second generation, the case and dial are redesigned to bring coherence to the collection. The watch bears a case with a larger diameter and has a bezel. The dial takes its aesthetic codes from the iconic BR01, including the distinctive sword-shaped hands.
With the third generation, the latest has once again evolved with the times. The identity of the dial remains and the case becomes more sophisticated. The diameter has decreased and the watches are flatter.
This new Vintage generation has seen much innovation. A modern touch has been added to this firmly established collection by redesigning the diameter and thickness of the case. Many of its details have been reworked to combine sophistication with optimum functionality.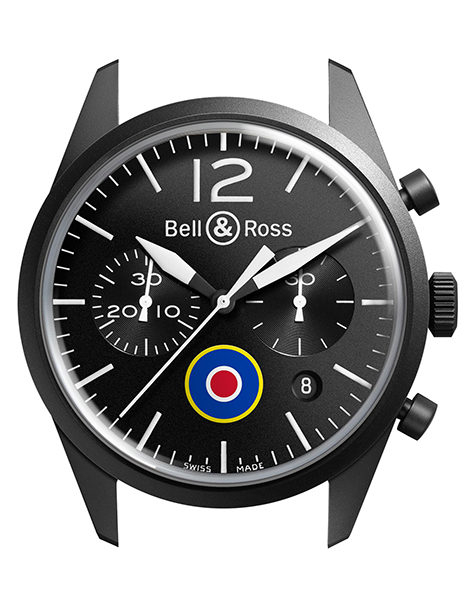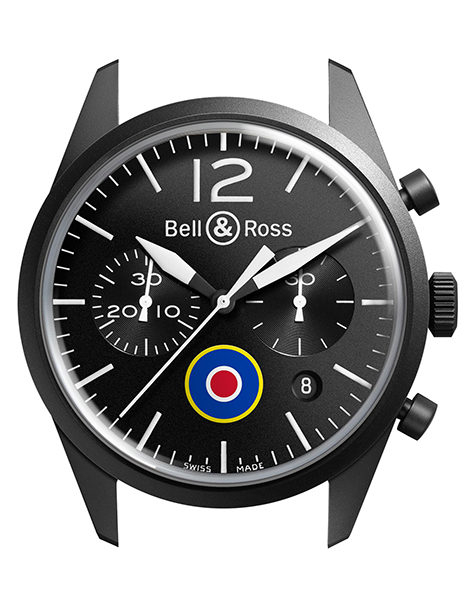 With this collection, Bell & Ross has also forged symbolic partnerships and paid tribute to several air force regiments. Three chronographs paying tribute to the air forces that fought in the Second World War were released. The dials of these pilots' watches feature a colored insignia, like those painted on the wings of the French, British and American fighter planes of the era.
The Vintage Sport Heritage, with its Sixties aesthetic, was inspired by the French Falcon Mystère 20 business jet built by Dassault Aviation. It was launched to celebrate the fiftieth anniversary of this successful twin-engine jet, which first took to the skies in 1963.
Despite the round shape that may seem to veer away from its signature iconic square, the Bell & Ross Vintage collection remains a fashion staple that sets a 'wow' statement. Elegant in black (BR V1) or decked in an all-steel look (BR-V2), watch lovers are tantalised with an exciting twist to style. Classic is now back!