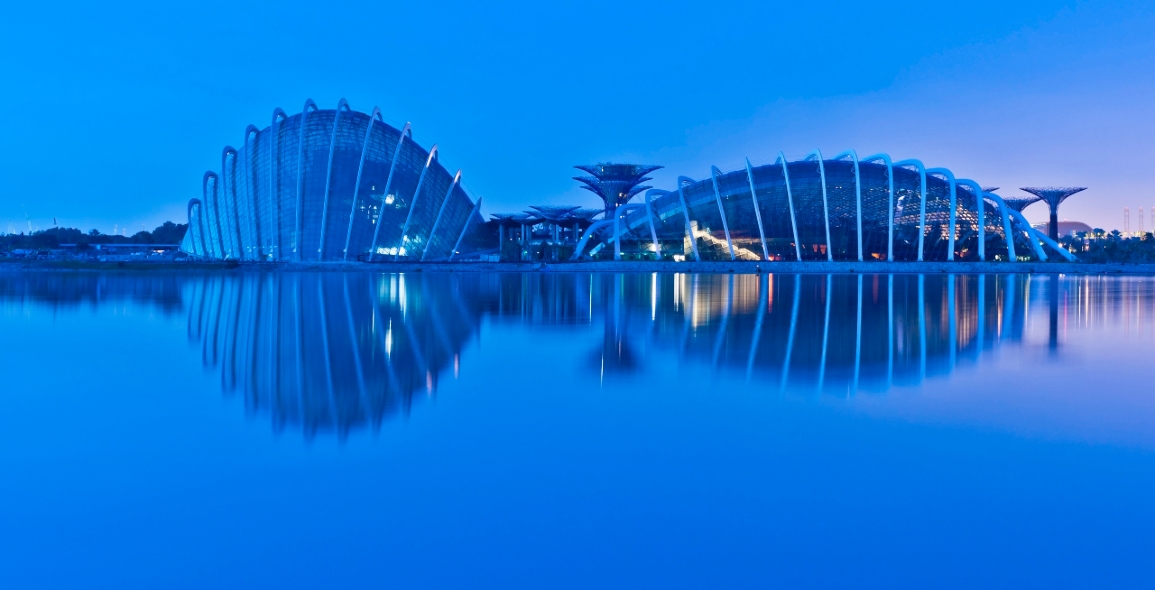 What do Gardens by the Bay in Singapore, Royal National Theatre in London, Comcast Centre in Philadelphia and Google London at King's Cross have in common?
They were all projects worked on by environmental design consultancy Atelier Ten, which has just been acquired by the Surbana Jurong Group last month.
It brings the total number of distinct member companies in Surbana to nine and further strengthens what has already been a relationship that spans over a decade.
Wong Heang Fine, Surbana's Group CEO, reveals that this latest move is a "game-changer" for his firm. We catch up with him to find out more.
This integration is a game-changer. How so?
It is a game-changer because Atelier Ten will substantially enhance Surbana Jurong's existing range of capabilities in sustainability, thereby completing our portfolio of services for clients who want to create a sustainable future. The integrated teams will be able to innovate and engineer solutions to solve complicated environmental and urban solutions for iconic projects.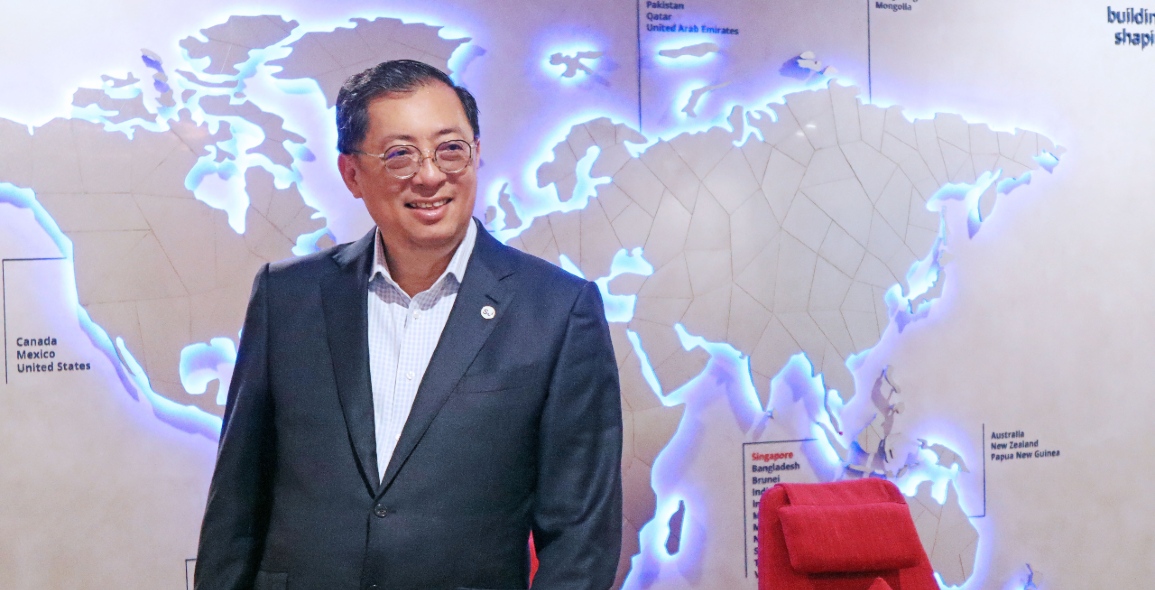 Wong Heang Fine, Group CEO, Surbana Jurong Group
The acquisition has important implications on sustainability design locally. How so?
Surbana Jurong, a Temasek-owned company, is an example of Singapore-headquartered firms which are championing sustainability. On World Environment Day 2020, Surbana Jurong was among 96 signatories of the Net Zero Carbon Buildings Commitment. Organised by the World Green Building Council (WorldGBC), the commitment aims to see 100 percent uptake of net zero carbon buildings by 2050. Together with Atelier 10, Surbana Jurong plans to introduce new and innovative solutions by taking a biomimicry approach to sustainability.
What is the most iconic project between Atelier Ten and Surbana Jurong to date?
Jewel Changi Airport. Balancing the competing demands of abundant heat and light needed for plants and superior thermal comfort for people was one of the project's key challenges. Using a combination of bespoke ray tracing and illuminance prediction software, Atelier Ten modelled the light coming through each triangular cell of the roof, for each hour of the year.
In addition to spectrally selective glazing, a frit pattern was applied in varying densities to modulate the light levels throughout the building. Atelier Ten collaborated with a landscape design partner to ensure that the building responded to the demands of plants. Species that require higher light levels were placed in areas with less frit, and vice versa.
Air-conditioning the entire void under the glass roof would have used enormous amounts of energy, so Atelier Ten developed a strategy to only condition occupied zones. Some of the zones are conditioned to ensure that comfort is a tangible experience, with higher air movement simulating breezes and providing variability of temperatures. The majority of the hard floor surfaces have embedded chilled water pipes, providing cooling only at the lowest level and allowing heat gains to rise through the space.
What does the acquisition say about Surbana Jurong's commitment to sustainability in the built environment?
The acquisition is the latest move by Surbana Jurong to anchor ourselves in sustainable solutions. Since our formation five years ago, we have consistently demonstrated our commitment to sustainability through various projects.
- Surbana Jurong designed the NUS School of Design and Environment 4, Singapore's first new-build net-zero energy building, in collaboration with Serie + Multiply Consultants. In addition to achieving the net-zero energy target, the building provides users with healthy spaces where staff and students can interact, creating the social quality desired to spur creativity and innovation.
- Surbana Jurong also designed the world's first multi-tiered fish farm. When completed, this vertical farm, which is modular and scalable, is expected to increase local fish production by 50 percent, significantly contributing towards food sustainability in Singapore.
- Surbana Jurong secured the inaugural ABC (Active-Beautiful-Clean) Waters Gold Certification from Singapore's Public Utilities Board for the Rivervale Shores residential project. With more than 50 percent of the area allocated to planting, the development offers lush greenery and recreational spaces. Among its sustainability features, the project maintains the pre-development peak stormwater runoff and keeps a rainwater harvesting tank to collect treated water for reuse in the irrigation of its gardens.
- Surbana Jurong Campus is the project with the largest gross floor area to participate in the Green Mark for Super Low Energy (SLE) Building Pilot study. In 2019, it was awarded Green Mark Platinum (SLE) by Singapore's Building and Construction Authority.
- Surbana Jurong has also designed and delivered 26 townships with over one million homes in Singapore. Core to the design of these townships and homes is sustainability, liveability and longevity.
What is a project both organisations are working on together at the moment?
We are working together to create unique, next-generation experiences at the wildlife parks of the Mandai Project.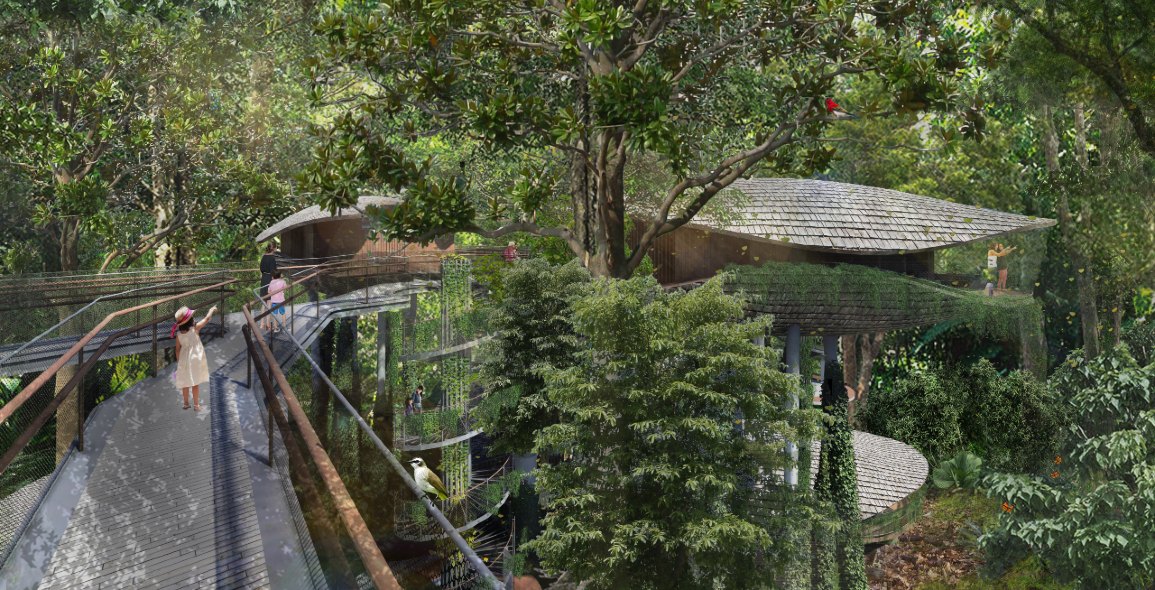 Architectural illustration of an elevated walkway at the resort. Image courtesy of Mandai Park Holdings.
Photography:
Max Tan (top image of Gardens By The Bay)