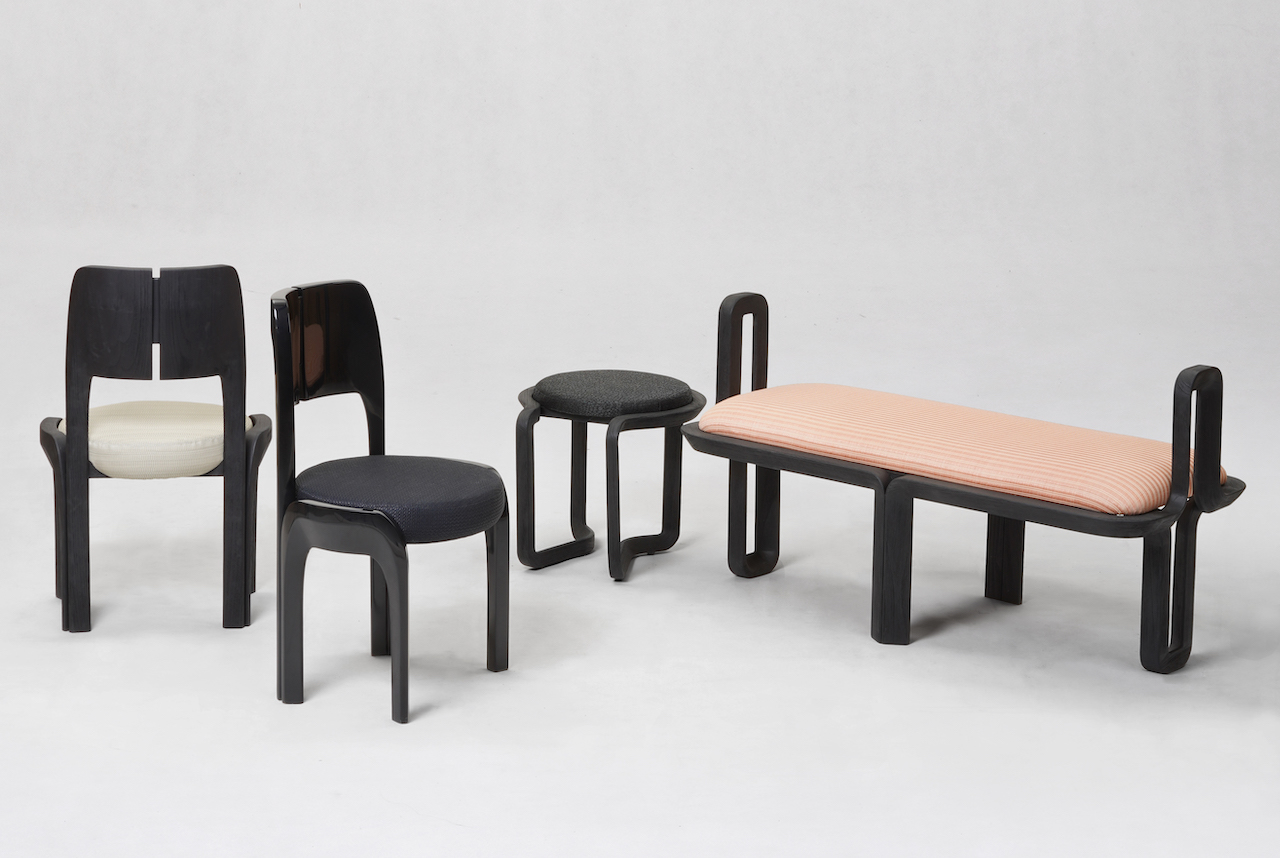 True to its philosophy of innovative design rooted in timelessness, London and Singapore-based Atelier Pendhapa has launched its new AKAR furniture collection – a stunning nine-piece collection that marries contemporary design with heritage luxury.
Working closely with French textile powerhouse Métaphores – the renowned innovator in weaving and fabrics for interior design, and a sister company of Hermès – each piece from the AKAR collection showcases a unique Le Crin fabric. The material is made using a special centenarian technique of hand weaving horse hair, developed by Métaphores.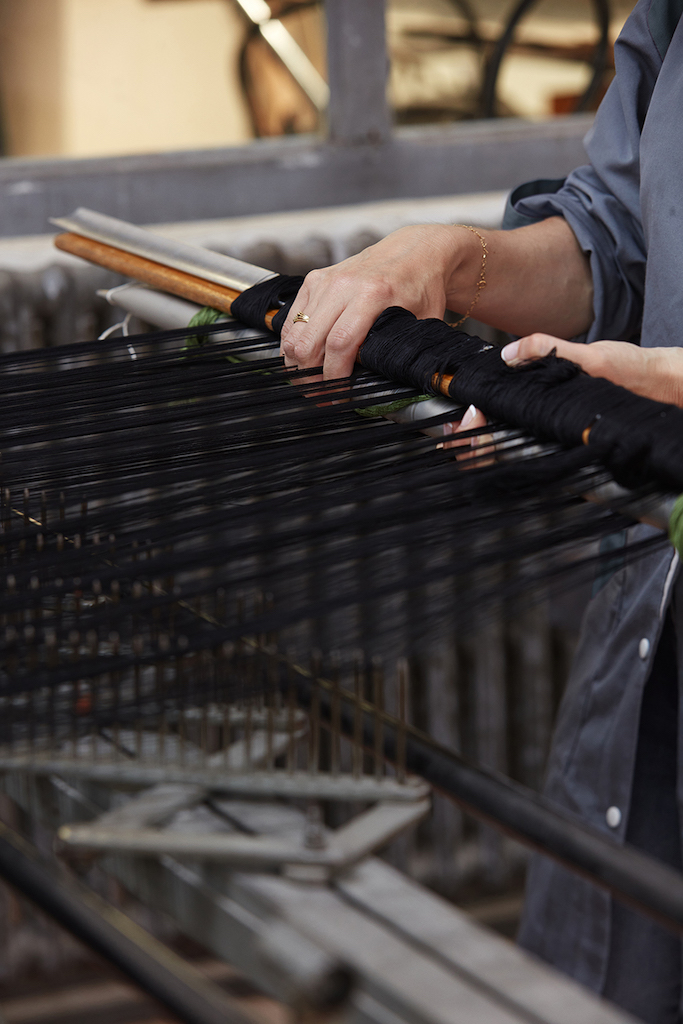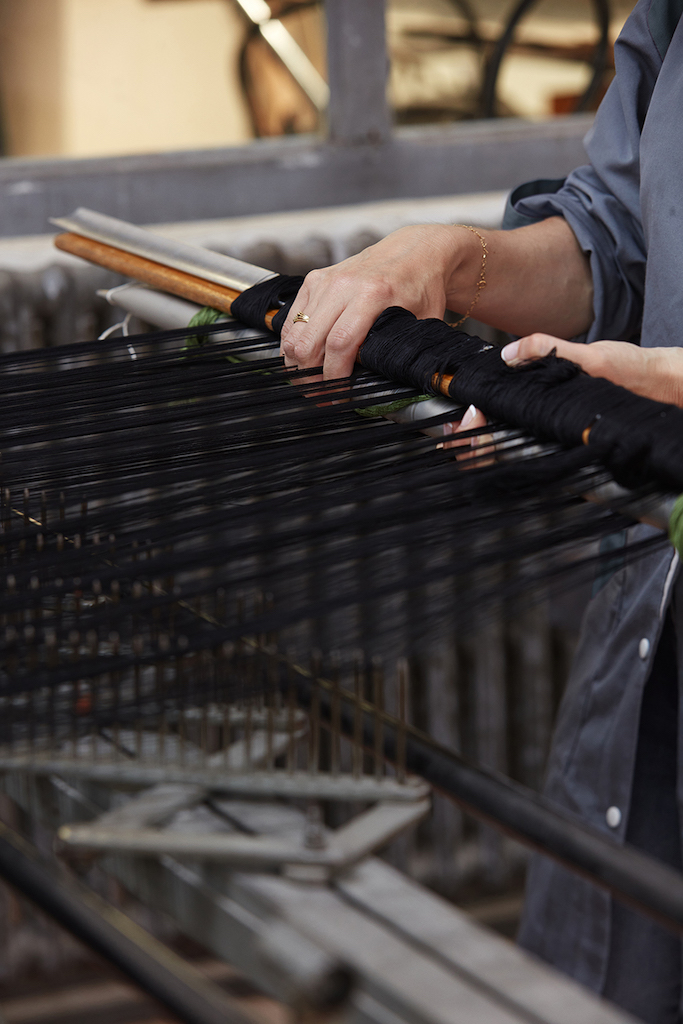 Horsehair is prized in the making of furniture upholstery, thanks to its lustrous and long-lasting properties. Once commonplace in 19th-century heirloom furniture and interiors, its popularity declined in favour of more readily available synthetic materials, such as foam and polyester.
For those who appreciate luxury and durability, however, horsehair remains an undisputed material choice for high-end furnishings – with fabrics that are as soft as silk with a unique texture, remaining cool in summer and warm in winter.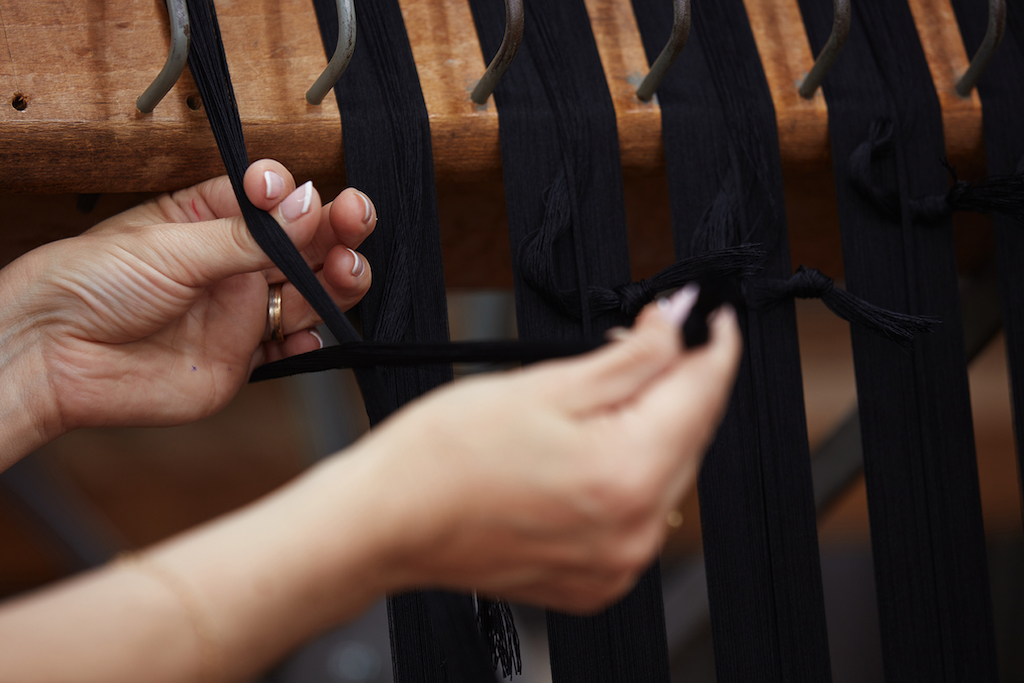 The horsehair fabrics used in the AKAR collection was made in Challes in France's Sarthe region, heir to the Le Crin patent filed in 1787 and vested with the Entreprise du Patrimoine Vivant label.
The Sarthe workshop is the only one in the world that continues to weave horsehair by hand with rare know-how, as it takes infinite patience and skill – that can only be acquired through long months of apprenticeship – to create singular weaves strand by strand.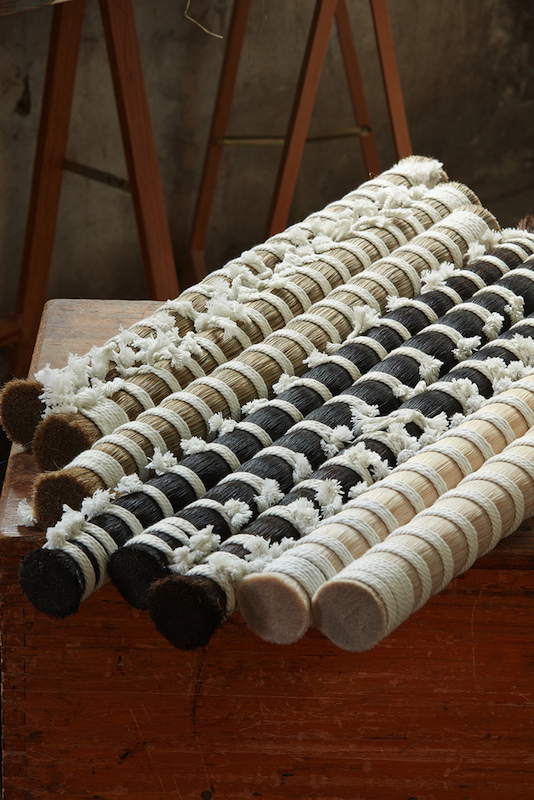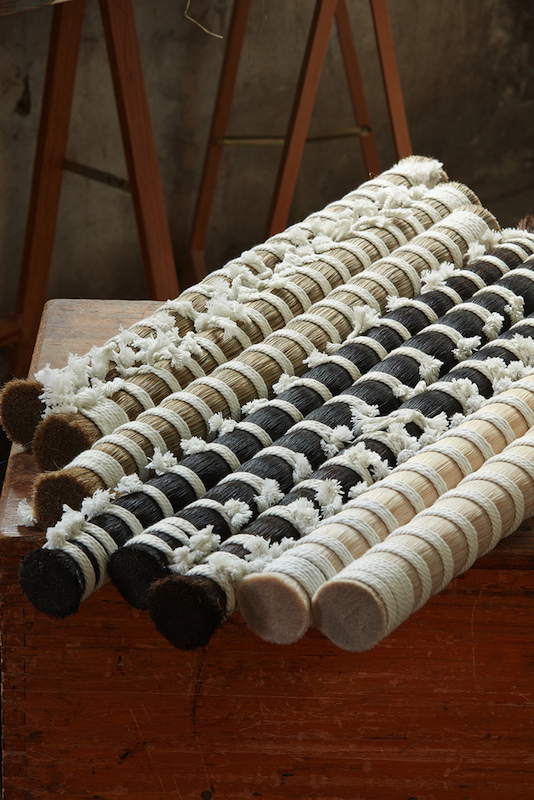 The essence of the AKAR collection comes from Atelier Pendhapa's desire to best showcase the fabric's unique characteristics, in harmony with the atelier's carvings of solid mahogany and teak woods at its studio in Indonesia.
Founders of Atelier Pendhapa Antonin Hautefort and Ignatio Tenggara pushed the technical boundaries of solid wood making, and looked at ways to form the material as a thread woven together with the horsehair.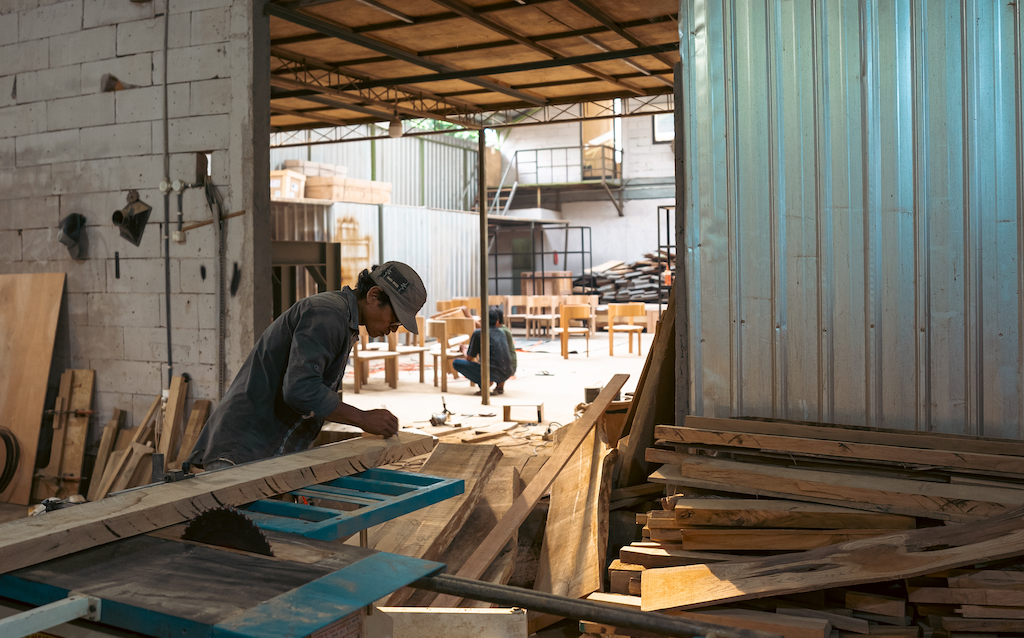 The design of each furniture piece's solid wood elements challenges gravity, as it undulates around the fabric, creating bold shapes with clean silhouettes. The wood frames are reminiscent of pieces of intricate jewellery, while the horsehair fabric cushions appear like mounted gemstones.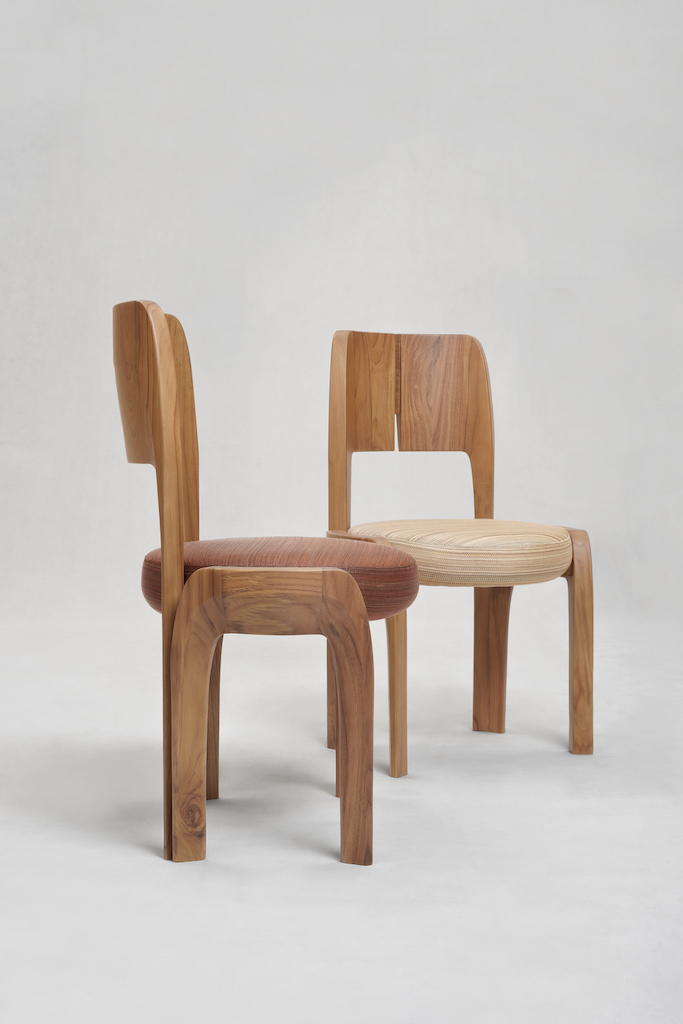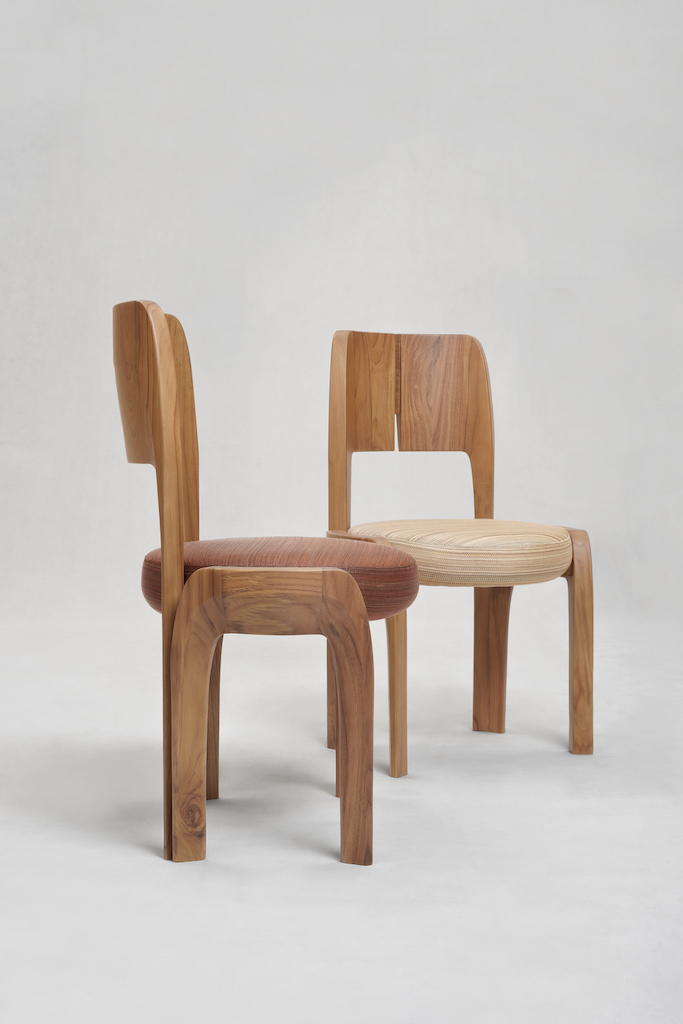 The armchair, for example, is elevated to a statement piece with Akar's Nuage armchair in solid black teak or European oak; its curves enveloped in Métaphores' Cocoon Abysse fabric.
Atelier Pendhapa's AKAR collection essentially showcases the craftmanship of solid wood in its most organic form, combined with the Le Crin legacy of elegance and excellence.