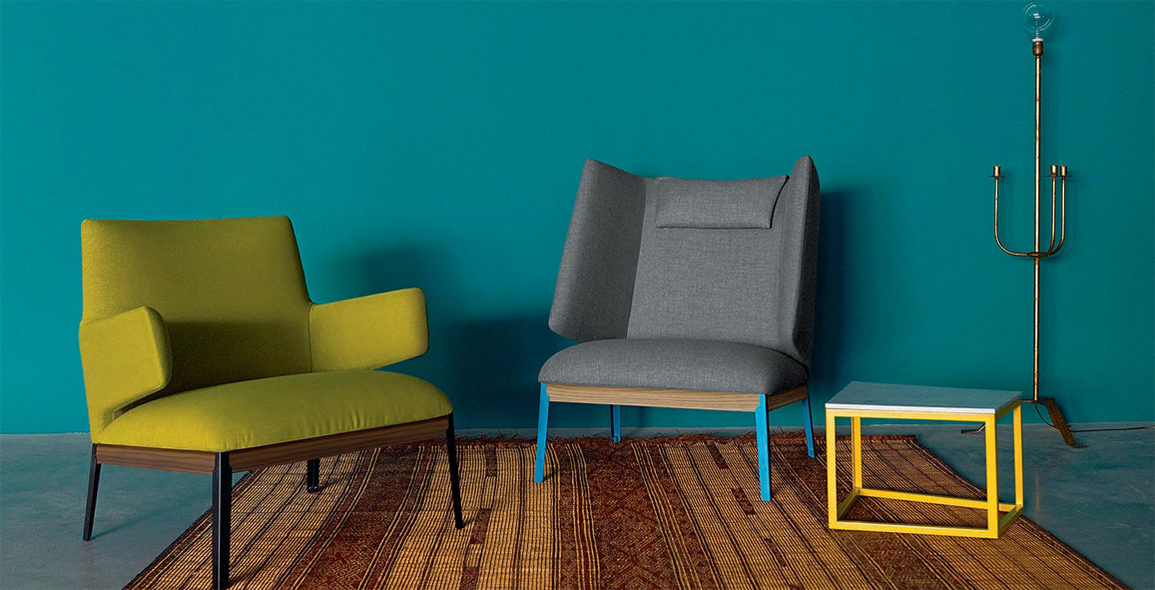 It is interesting that the three original founders of Arflex were previously employed by Pirelli, the Italian company that has come to be known as one of the world's top tyre makers. Together with the young architect Marco Zanuso, the trio formed a furniture company that was interested not in furniture per se, but in what revolutions the technology of the time could bring.
Foam rubber and, particularly, Pirelli's elastic webbing, were two materials they were interested in introducing to people's homes. As Fausto Colombo, CEO of Arflex, describes of these early days, 'They invited architects Castiglioni, Magistretti, Colombo, Giacomo and Albini. They sat around one table and asked, "We have these two material - what is possible to do?"'
The group was driven by the post-war, forward-looking Utopian ideals, a time when design was about looking for a new alliance of technology and aesthetics, and when there were true creative teams, Colombo said, when architects, engineers, businesses were driven to collaborate not so much for business as for progressive ideas.
In its modest premises in Milan's Corso di Porta Vittoria, Arflex worked experimentally and boldly even in these very early years. Their first public presentation was not made until 1951, at the IX Triennale in Milan, with the Lady armchair designed by Zanoso. Departing from the conventional urethane and wood forms, Lady was constructed of four elements covered in foam and tape cords separately mounted on the structure, which was initially made in wood later in pressings. The armchair received the Medaglia d'Oro, the gold medal. The other design that won the gold medal the same year was Zanoso's Sleep-O-Matic Sofa, named as modernly as it was conceptualised.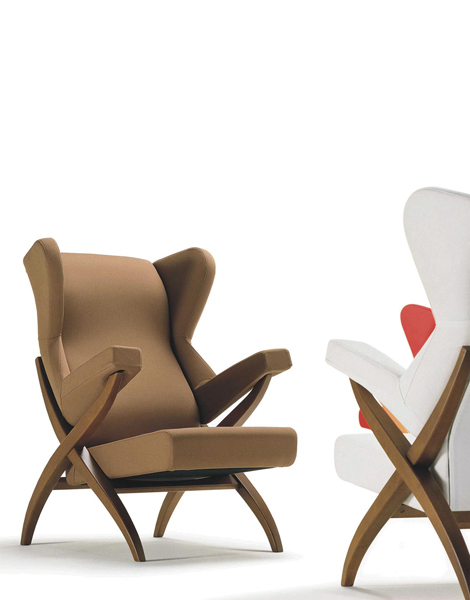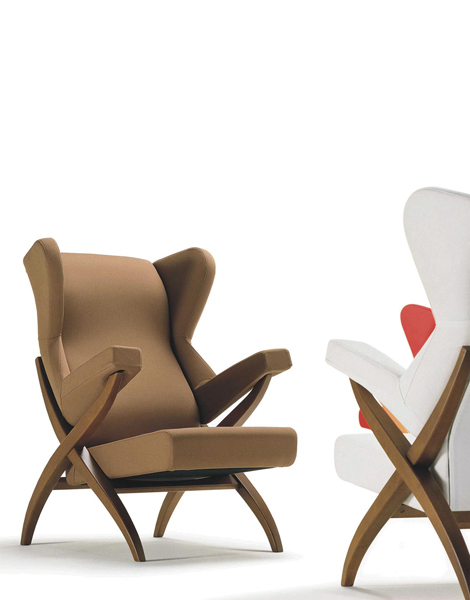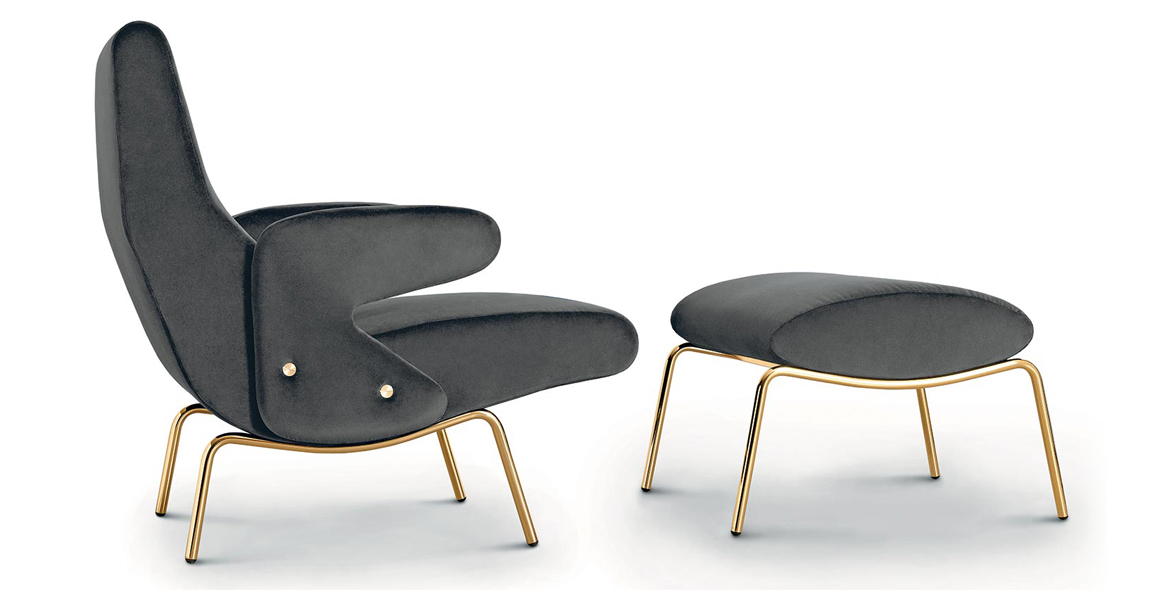 Those early years in the fifties saw the company introduce pieces such as the Fiorenza armchair that was designed by Franco Albini in 1939 but only realized and produced in 1952 with the use of foam rubber that is 'entirely elastic' and 'that fits like a glove', as an Arflex advertisement poster from that time claimed. In 1954, Delfino by Erberto Carboni was Arflex's first organically shaped design. Inspired by the supple form and the friendly nature of the dolphin, Delfino was both a conceptual and technical breakthrough.
Between 1951 and 1954, Arflex also produced various models of car seat designed by Carlo Barassi. The sixties and seventies saw the company move on to contemporary materials, such as in the Gaia armchair (1965) by Bartoli that uses polyester resins and glass fibre, and Bobo Divano (1967) by Cini Boeri, which became one of the first examples of the monobloc seat made exclusively of polyurethane foam without an internal structure. Boeri continued to innovate with Arflex. In 1971, they came up with Serpentone that redefined the look and possible length of sofas. Notably, in 1972 came the idea for the Compasso d'Oro-winning Strips whose covers, by way of a zipper, cleverly becomes a comfortable blanket as the sofa transforms into a bed. Colombo says that this iconic design remains one of Arflex's most sought after design today.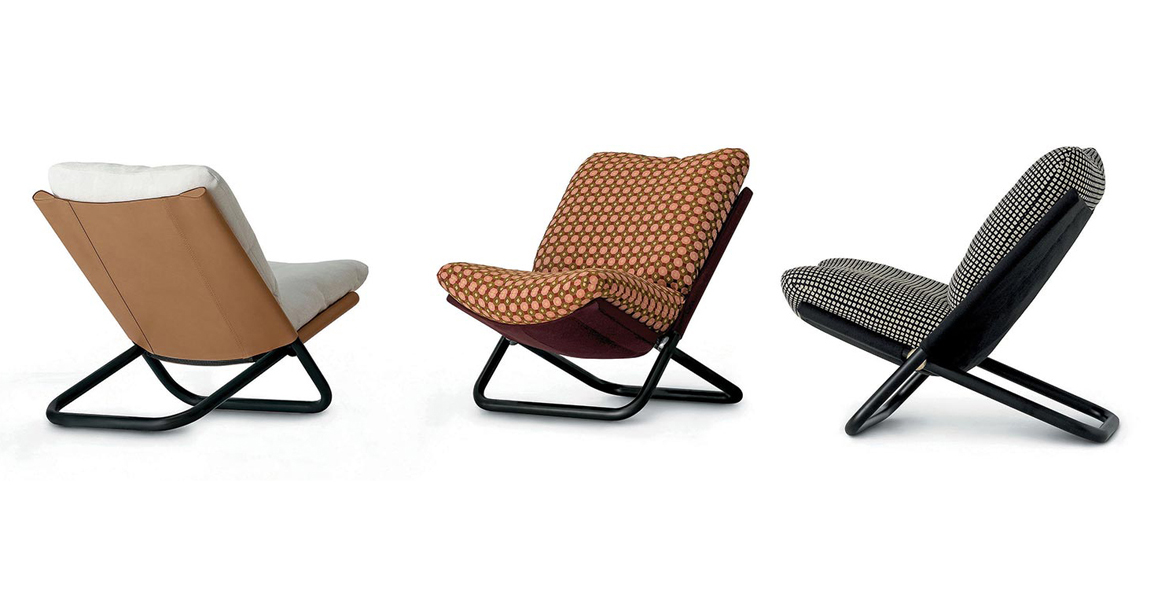 While keeping up with the times has become a de rigueur for Arflex, in recent years, the brand has also been interested to draw from its heritage. In 2014, the same year it initiated the KNP project with Jean Nouvel to 'query the archetype of the sofa', it also worked with Luca Nichetto to produce Ladle, a new family of seating that puts a contemporary spin on classic chairs from the sixties.