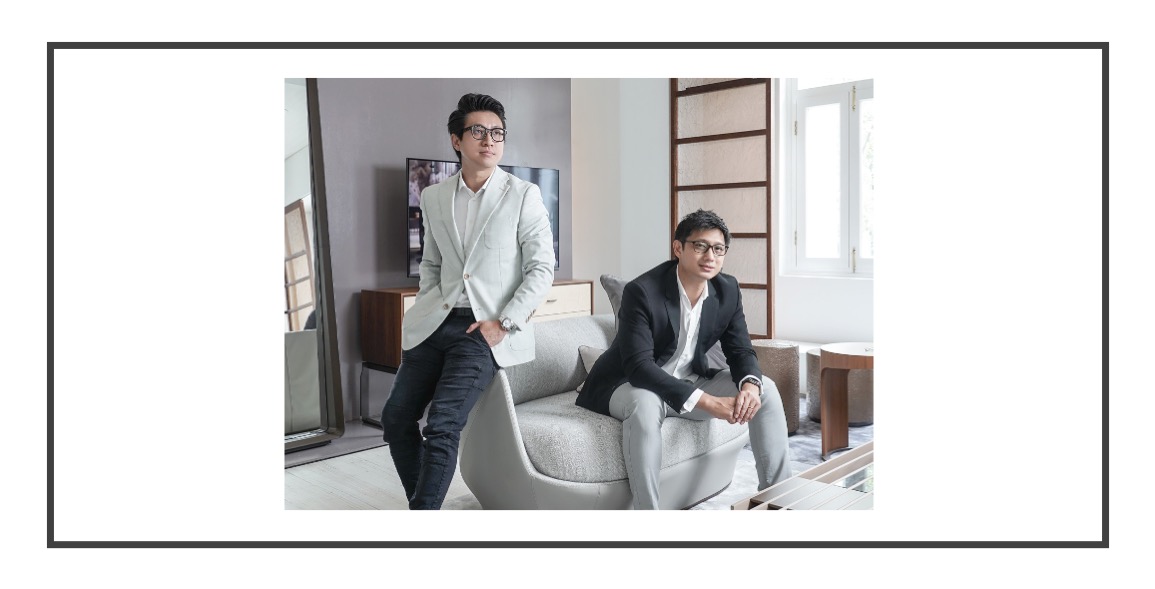 Why did you set up Architology?
Bu Shukun: Architology was set up in 2010. We were driven by the fact that luxury in interior design was often flashy and lavish. We were architecture graduates who were taught to appreciate good spaces, and we wanted to create them. A luxurious space is not about whether you can afford opulent pieces, it is the ability to enjoy the space on its own.
Terrence Quah: I hoped to contribute to the built environment in a positive way. I believe that design can help redeem our everyday lives by bringing just a little bit more joy. For example, if I were to walk by a house every day, and if it was well-designed, it would inspire and lead me to dream and wonder. It would also allow me to feel happy that I live in a nice neighbourhood. I believe we owe it to the world to make sure we produce good design.
Where do you draw inspiration from to create your designs?
Bu: I like to start off with my gut intuition. When I encounter a project space for the first thing, I let my imagination take over and generate immediate permutations of how it can take different forms.
Quah: I draw my inspiration from the site, my reading of the client and the brief provided. In the design of an apartment at Grange Residences, I took my cue from the way the clients dressed: always impeccably but bold. They were unafraid to experiment with textures and colours that contrasted but also complemented. This led me to understand that they were extremely interested in these elements. Consequently, I designed their home to have a balance of materials that evoked delight, even though the effect felt busy. I was also careful to keep to a streamlined and modern aesthetic.
Architology does a lot of residential and commercial projects. How do you think their design will be impacted by COVID-19?
Bu: We do see a change in our clients' brief in certain aspects of their projects, namely on the scale of use (restaurant seating numbers, lobby zone planning, materials' ease of cleaning, home/office dual functions etc.). As a result, you might note a subtle change on spatial scale and design expression on our part.
Quah: I believe there will be a new norm in design that will adopt measures and requirements for better health and cleanliness. Slowly, it will evolve to suit the measures implemented during COVID-19 as a given part of the design consideration. Temperature sensors, QR codes and hand sanitisers will all have their proper place in interior design.
Why do you enjoy purchasing pieces from Space Furniture?
Bu: Good furniture is more than an extension of a great space; they are the main tools in the user's experience. Space Furniture carries a wide range of reputable brands that allows us to create a complete picture. We have actually started our projects by choosing the furniture before moving on to spatial design. Giorgetti is a brand that we look up to. Its expressive design language is sexy, playful and timeless.
Quah: A well-designed and crafted piece of furniture embodies what we want to see when we design for our clients. The brands that Space Furniture carries express the same values that our clients want to see in themselves. Giorgetti, in particular, resonates with us because its traits, such as craftsmanship, quality, timelessness and style juxtaposed with aesthetic innovation are exactly what we want to see in our work. Their pieces bring surprise and delight to anyone that actually sits down and uses them.
This story is produced in collaboration with Space Furniture. It first appeared in Issue 119: March 2021.
The pair sit on the All Around Sofa by Giorgetti.
Photography:
Chino Sardea