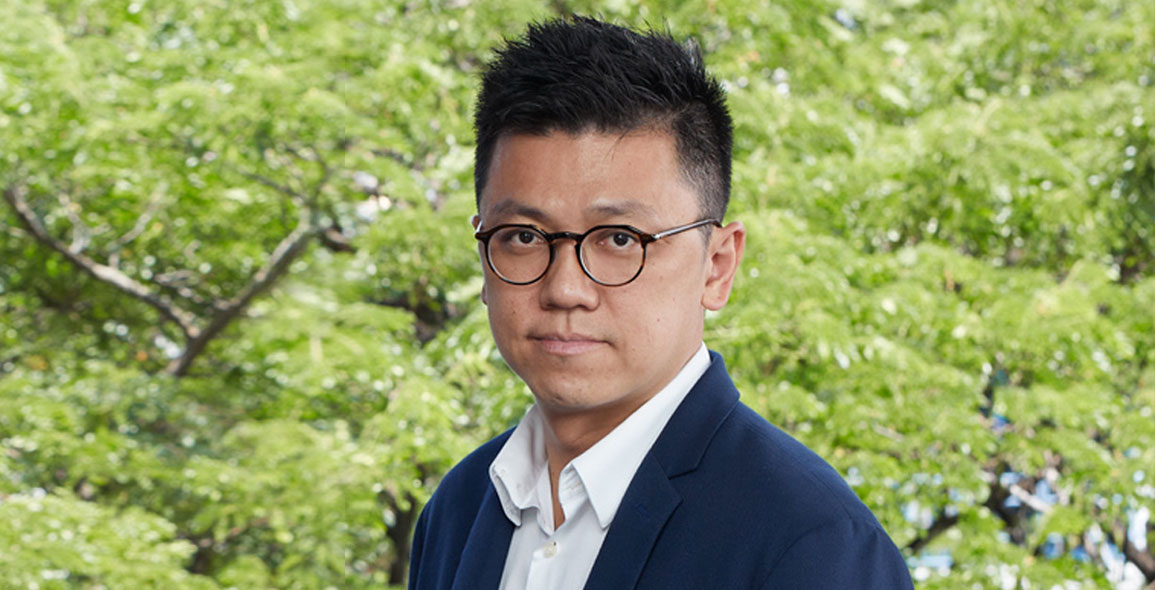 What is your design philosophy?
At Freight Architects, we start our projects with a question or concept. What is the story? How do we break away from the norms of its typology? What is the spatial experience we want to create? What is the brand we want to create? We feel that only with a unique question then can we steer away from normal thinking and create something new and meaningful. We are mostly known for designing childcare spaces as well as private residences. We have also brought this sensibility recently to designing senior care spaces.
Which of your past projects are you most fond of and why?
Sengkang Childcare Centre: It is a very unique project. The brief was interesting as there wasn't a very defined site outline due to its location in a park. There was also the requirement for the building to be integrated seamlessly into the surroundings. This meant no boundary fence demarcating the property line was allowed. We are glad we were able to create an interesting form that is simple and fulfilled all the requirements for the site and brief. It was also a unique opportunity to demonstrate a new way of looking at early learning spaces in Singapore.
Radin Mas Childcare Centre: This is one of our favourite as the concept is simple but intricate in connecting indoor classroom spaces to an outdoor biophilia playscape and learning pavilions. It is also very quintessentially Singaporean. The ribbon is simply an activity sheltered link-way that connects different key spaces in the centre – similar to that found in our HDB heartlands. We also love it for its adaptive reuse elements. We were able to conserve the existing school block as well as bury an existing air rifle range under our carpet of biophilic playscape.
House of Views: This house draws its influence from the classical gardens of Suzhou in China. The living spaces are split into various pavilions surrounding a central garden. Many of the classical Chinese garden design strategies, like borrowing views and interstitial spaces, are adopted in the design.
Feiyue Gym Tonic: One of our first few collaborations with the Lien Foundation for their Gym Tonic brand. We were given a very small space in an old void deck senior care centre. The brief was to transform the entrance into an iconic and inviting gym for the seniors. We created a canyon-like space with curved walls, resulting in little enclaves for them to exercise in. By creating something dramatic, it draws the seniors in to use the space.
What do you think are some of the attributes that set your projects apart from others?
All our projects start from a concept and story. For the childcare typology, we explore unique forms and spaces as it gives us more leeway in creating more whimsical and story-like spaces. It has to be fun for the children as well as for the educators, and us too. Childcare centres are basically educational spaces. We try not to design them as a formal institutional building but tear them apart and inject some quirkiness and nature.
Our houses do not look alike as we usually don't have a repeated style. Rather, we work with clients very closely on their material palette and lifestyle and create a unique house for them stemming from a concept. Hence, most of our houses look different, reflecting the owner's character and our concept.
We understand that designing early childhood learning spaces is an integral part of the firm's portfolio. What are some important concepts you have employed when designing childcare centres and how have they influenced your style over time?
Biophilic Design: Designing childcare centres nowadays are synonymous to designing spaces that connect to the outdoors. There is a greater emphasis on learning through play and outdoor learning. We started to imagine learning to be more about immersing in nature.
Connecting inside to out: Learning spaces must have both indoor and outdoor conditions, and be close to nature. We explored this theme significantly. The proximity to the outdoors is important for children's learning and growth.
Children centricity: We are learning every day on how to design better spaces for children. We are starting to be more sensitive to the usage of materials and their emotions.
What projects are you currently working on?
We are finishing up Fernvale Childcare Centre, where we are exploring the theme of biophilia on the facade and a fern leaf shaped ETFE roof hovering above the building. We are also working on a number of exciting houses like Oku House, which is a reimagined shophouse concept on an inter-terrace plot.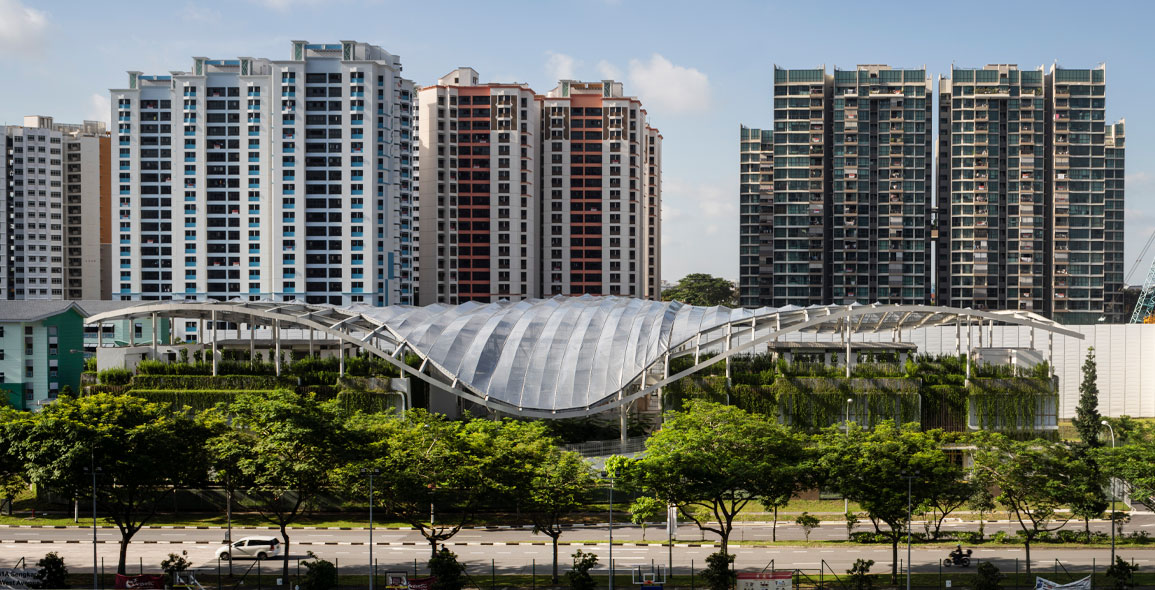 Fernvale Childcare Centre
By:
Low Shi Ping & Emma Xu