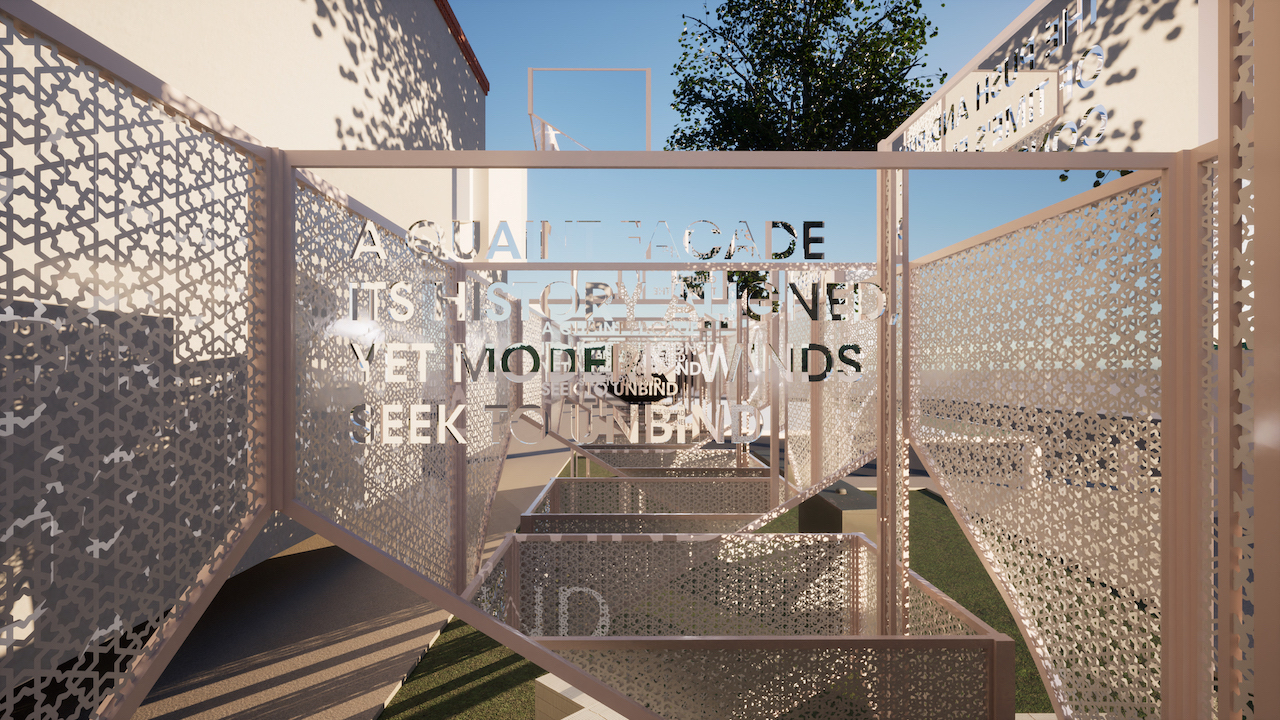 From public buildings to homes, parks, and roads, the built environment plays a huge role in our daily lives. But what happens when this environment is subject to constant change, especially in today's fast-paced world? How can architects and designers create adaptable spaces where people can work, live, and play, safely and productively?
The 17th edition of Singapore Archifest, an annual architecture festival commissioned by the Singapore Institute of Architects (SIA), returns from 29 September to 28 October 2023. Festival-goers are invited to reflect on these questions, as well as the adaptability of our built environments to meet the needs and demands of an ever-growing society.
Aptly themed "Interim: Acts of Adaptation", the festival presents a diverse line-up of over 80 events, from engaging installations, design workshops and exhibitions, to residencies, thought-provoking talks, and more.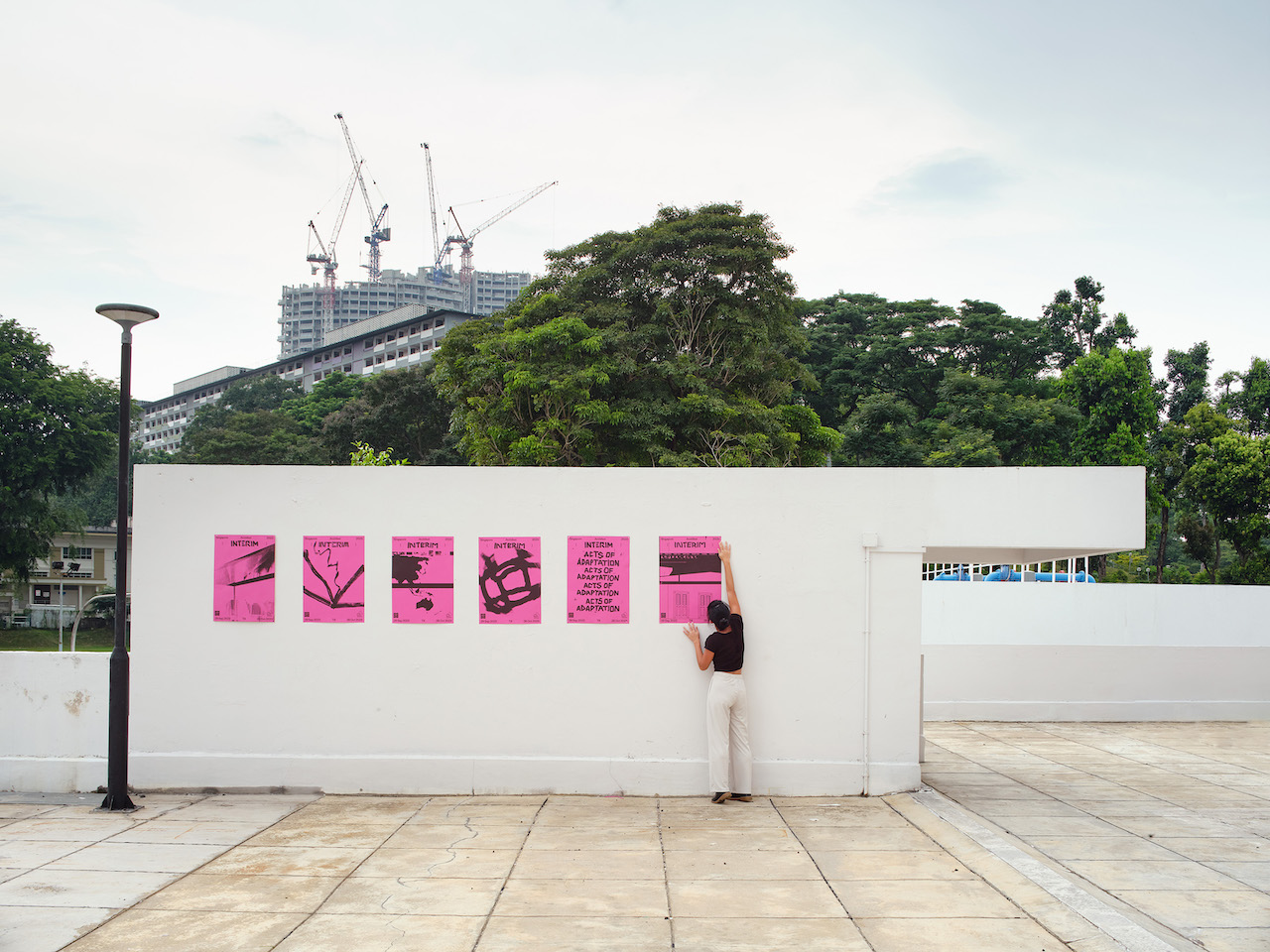 AF Installations
Steeped in history and with an eclectic mix of the modern and the traditional, Kampong Gelam sets the perfect stage as the festival's nexus, creating a playground for experimentation and dialogue.
For the first time, Archifest does away with its traditional pavilion format, instead presenting a reimagined version via AF Installations – a series of six urban installations dotted across Kampong Gelam, aimed at providing deeper insights into the area's heritage and sparking conversation on how such spaces can be rejuvenated.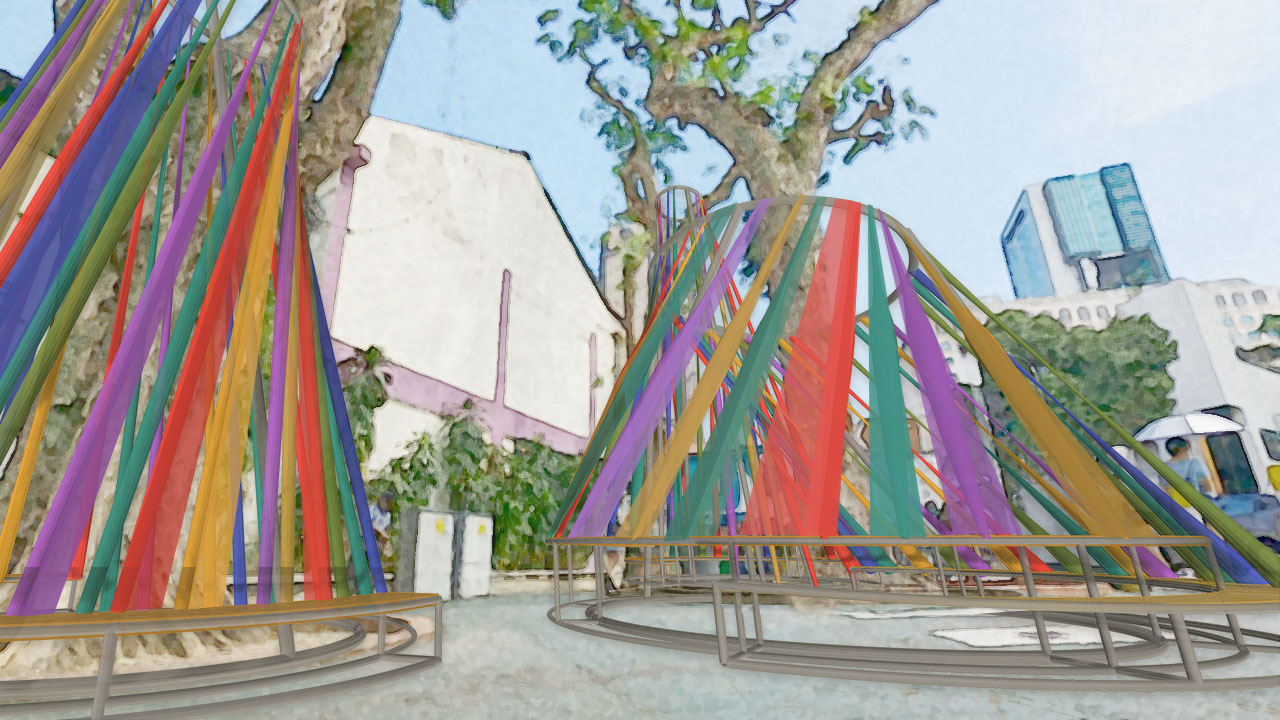 Fabric Forest by Jezamine Chua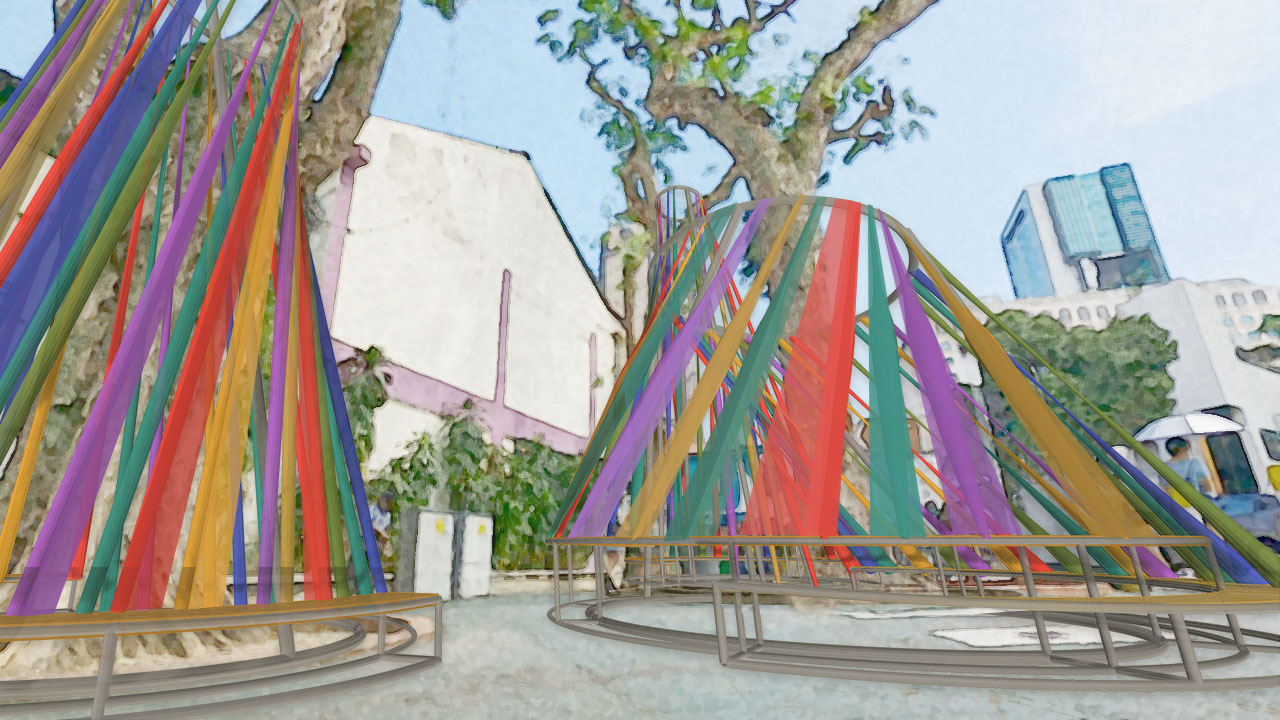 Dulang-Dulang by Syazwan Hanif and Syafiq Jubri.
Keep your eyes peeled for Fabric Forest by Jezamine Chua and Kendrick Tay, which sees a leftover pocket of space transformed into a prominent gateway into the district. Featuring a forest of fabrics encircling majestic Angsana trees, the installation highlights Kampong Gelam's past as a stopover for pilgrims en route to Mecca, whilst seeking to recapture the textile heritage and charm that the area is known for today.
Over at Sultan Gate is Dulang-Dulang by Syazwan Hanif and Syafiq Jubri. The installation's shape draws inspiration from the iconic food trays in Malay culture, reimagining it as a vibrant communal space that celebrates community interaction.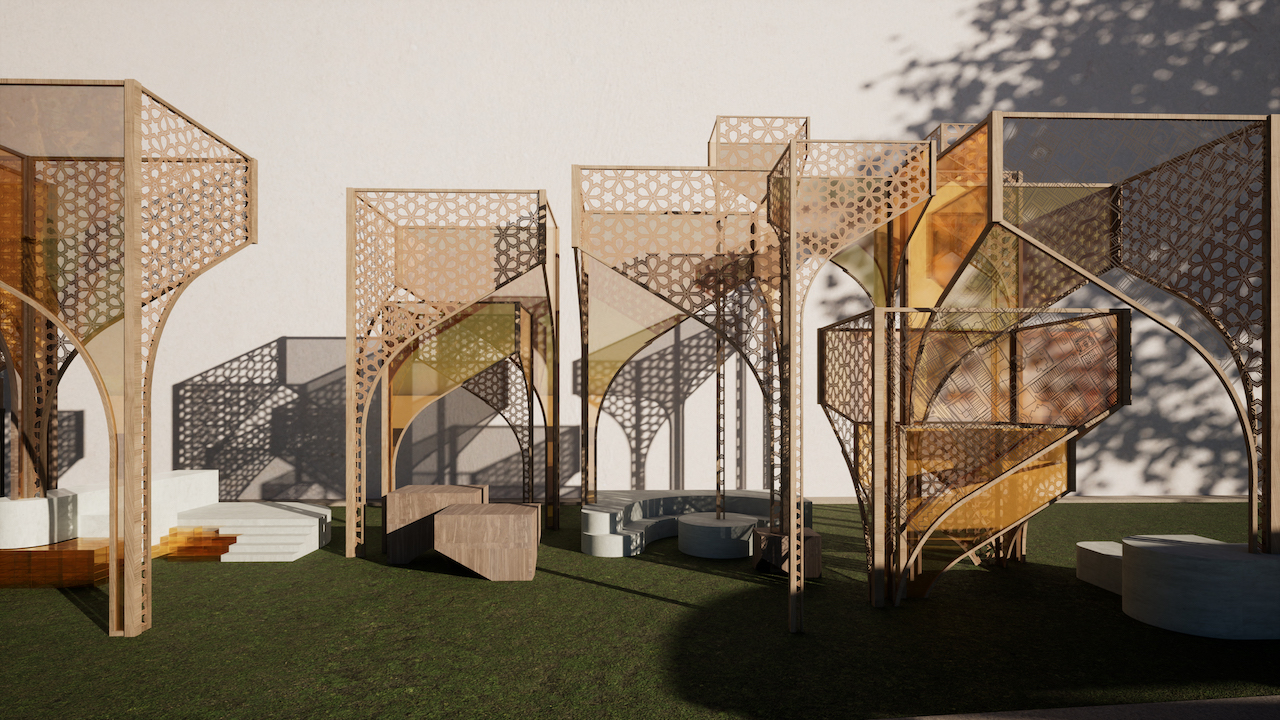 Collective Memories of Kampong Gelam
Discover untold stories from the neighbourhood through Collective Memories of Kampong Gelam, which pays homage to the diverse communities that journeyed from distant lands to Singapore; and the mural artwork A Particular Place, which integrates a mix of iconography found within Kampong Gelam as well as photographs of the precinct.
A stellar showcase
New to the festival this year is the Festival House, which will play host to the annual AF Exhibition, a display of industry-shaping projects from Singapore and beyond. Explore a series of interactive exhibits that dive into architecture's relationship with change and volatility, and how it shapes our buildings, cities, and environments.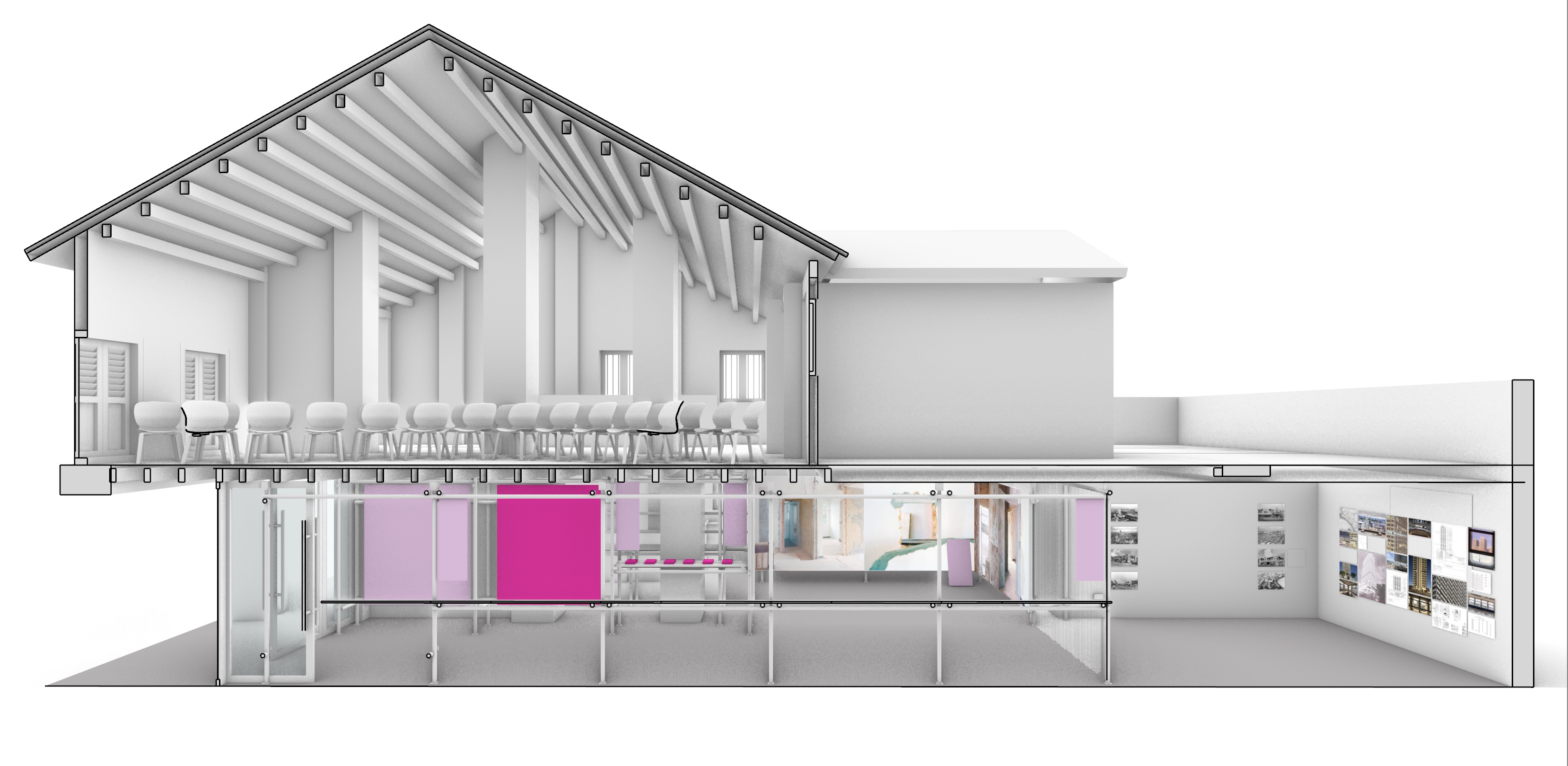 Festival House
For those keen on discovering the design process and how different partners came together to support the exhibition, join the free Tour + Talk: Insider Curators' Tour, conducted by festival director Calvin Chua. There will also be a sharing and demonstration by Sol Luminaire on how nuances of light can transform spaces.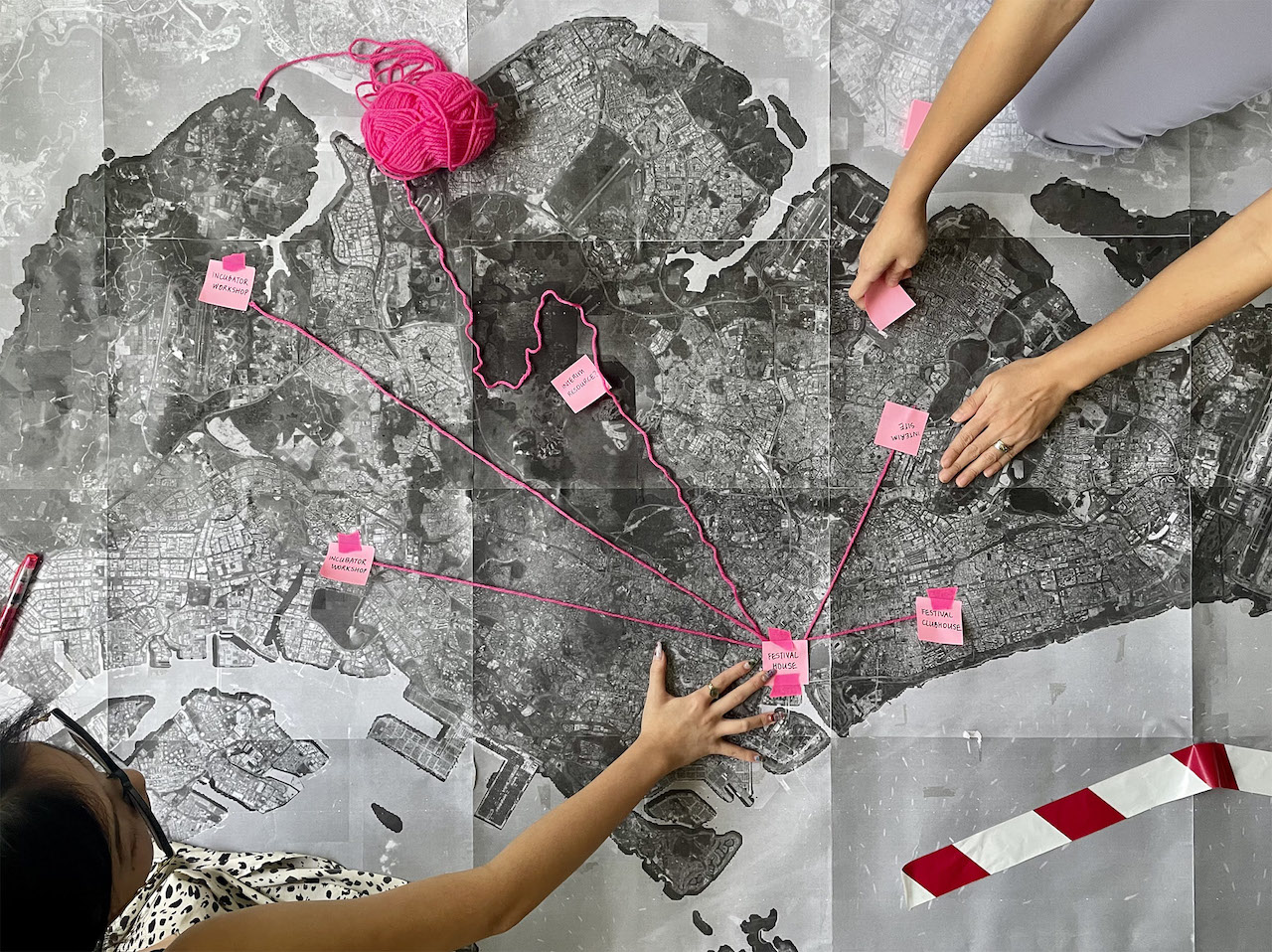 Other highlights include the AF Main Conference, which brings together 10 of the brightest minds from the architecture and design industry. Taking place on 2 October, the conference shines the spotlight on three sub-themes, namely Interim Architecture, Interim Urbanism, and Interim Culture — presenting unique perspectives and amplifying the conversation around applying 'interim' thinking in architecture and the city.
Don't miss out on festival favourite Architours, where participants can embark on an immersive journey to discover architectural works and gems across three sites in Singapore. Kicking off at Kampong Gelam, the chaperoned tours cover some of the city's best new architectural works, spanning residential homes to commercial spaces, plus behind-the-scenes looks and insights from the architects who brought them to life.
For more details and the full festival programme, visit www.archifest.sg.