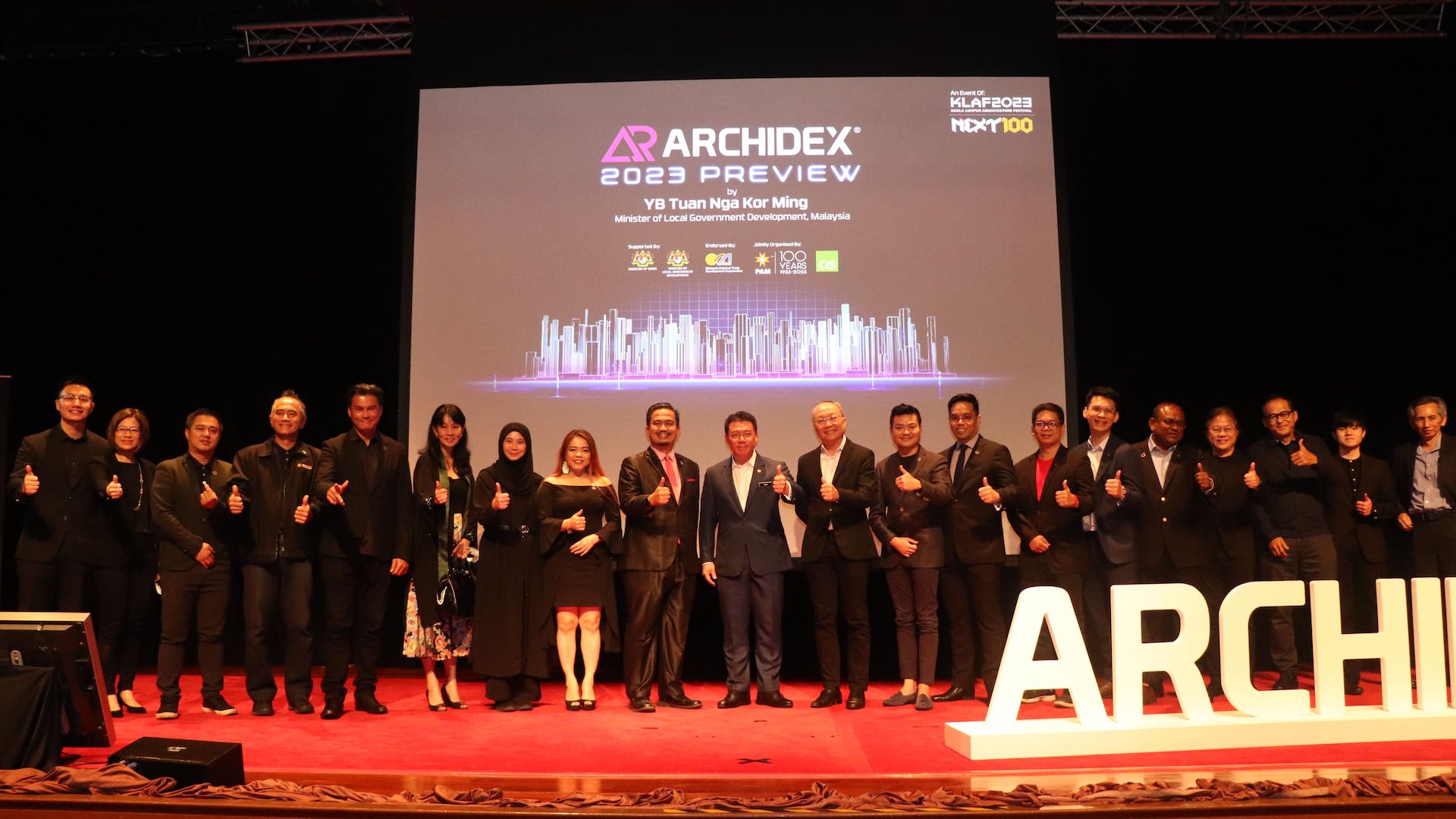 ARCHIDEX – Asia's leading architecture business event – is back from 26 to 29 July 2023 at the Kuala Lumpur Convention Centre, bringing together industry professionals, businesses, and trade players from the architectural and building community.
Jointly organised by the Malaysian Institute of Architects (PAM) and regional trade and lifestyle exhibition organiser C.I.S, the four-day event is expected to attract 36,000 visitors from 90 countries, with an estimated RM800 million worth of business transactions.
This year's theme focuses on three pillars – namely sustainability, future architecture, and wellbeing – and will see over 550 local and international exhibitors from countries such as Malaysia, Australia, China, France, Japan, and Singapore occupying 1,400 stands spread across the venue's 10 halls.
Aside from a showcase of the latest innovations and developments in architecture, building, and interior design, visitors can also expect insightful talks from industry leaders, panel discussions, and live presentations.
Other concurrent activities at ARCHIDEX include various flagship events and curated programmes – from the region's largest architecture conference DATUM to Asia ARCHITALENT, the Future City Ideas Competition, ARCHIDEX Star Award, ARCHIDEX Biz Talk, and The Forum @ PAM Pavilion.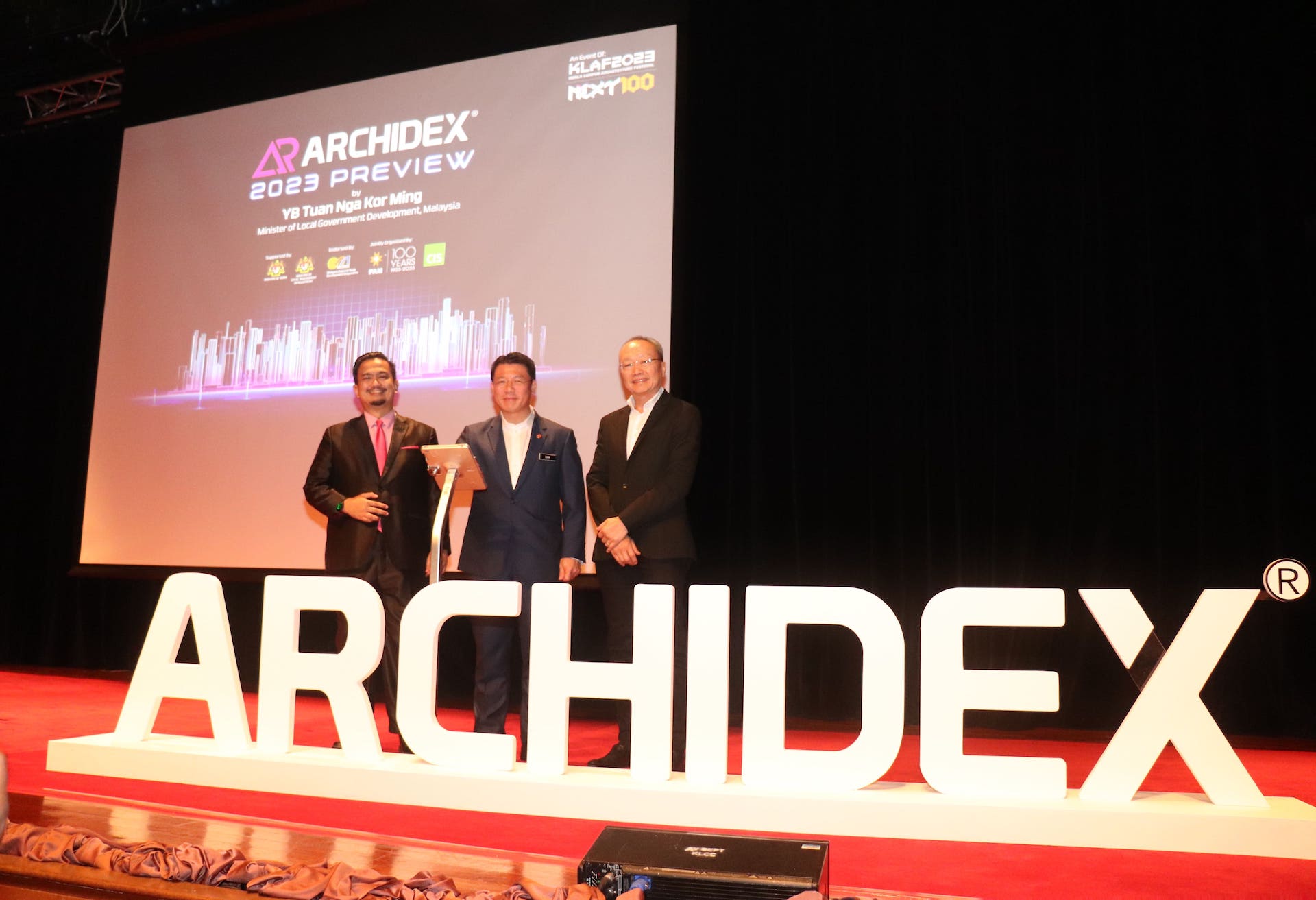 Left to right: PAM President Assoc. Prof. (Ind.) Ar Sarly Adre bin Sarkum, Minister of Local Government Development, YB Tuan Nga Kor Ming, and C.I.S president Dato' Vincent Lim,
Speaking at ARCHIDEX's preview event, C.I.S president Dato' Vincent Lim emphasised the importance of ARCHIDEX as a strategic platform for the industry to connect, collaborate, and celebrate architecture.
"This year's exhibition will aim to engage, evoke, and evolve the architectural and building community, to interconnect for the present and future generations through a strong future theme," he said.
Also at the preview was PAM President Assoc. Prof. (Ind.) Ar Sarly Adre bin Sarkum, who reiterated ARCHIDEX as the place for architecture and building professionals to stand united as a community.
"As we must evolve as professionals and practitioners, so too must our ability to improve our craft with knowledge and technical know-how. We must keep abreast with technological and technical advancement in the industry such as Web 4.0, artificial intelligence, generative architecture, zero carbon design, and such," he said.
"ARCHIDEX and DATUM is a place where a tremendous amount of talent is showcased throughout, and it is a wonderful platform for young architects to expand their mindsets and be inspired. Let us start to fabricate a future where we are generators of the creative economy, impacting the built environment and building legacies that matter to the next generation," Ar Sarly added.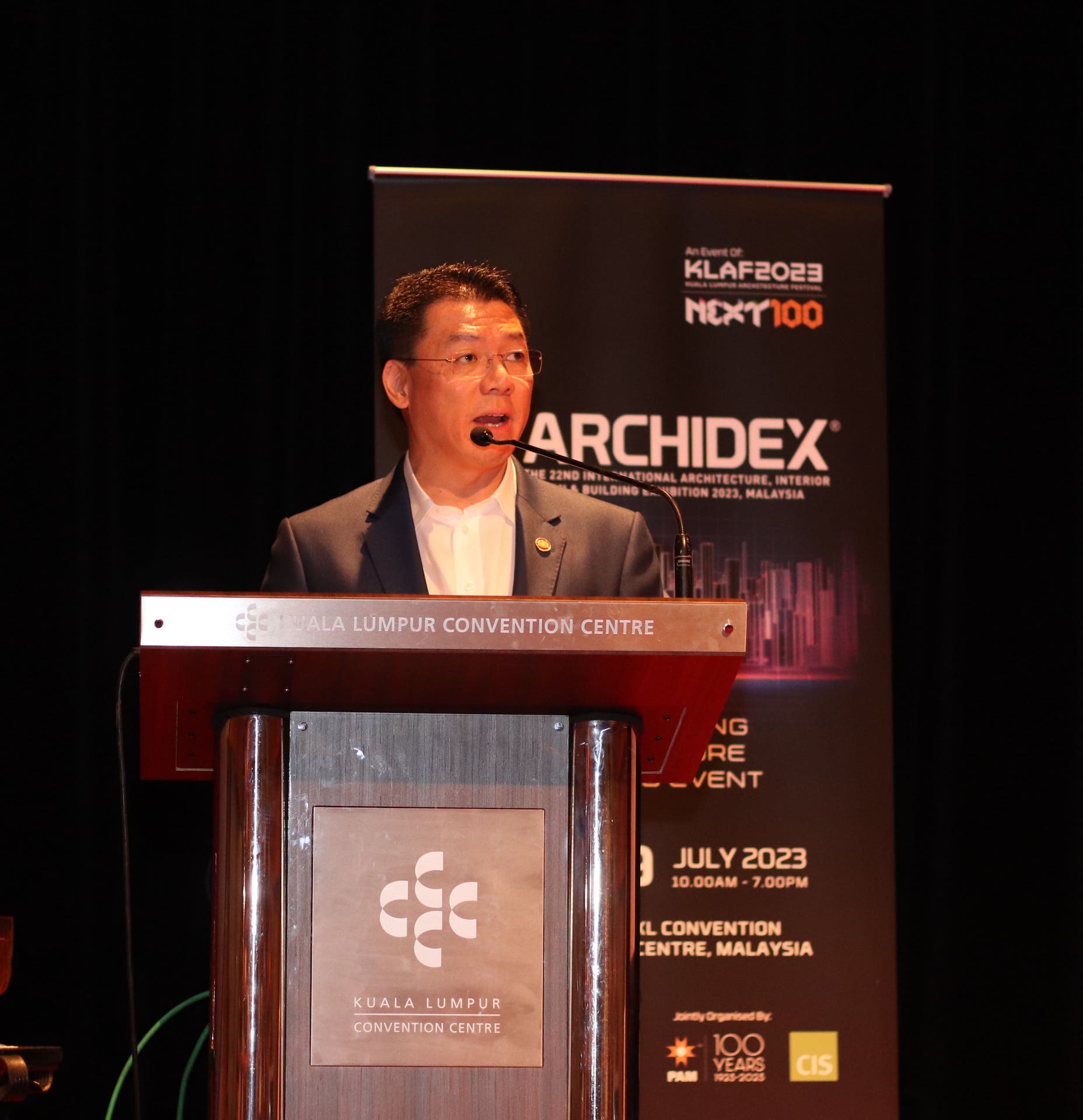 Minister of Local Government Development, YB Tuan Nga Kor Ming
The preview event also marked ARCHIDEX's strength of more than 20 years as a platform that unites the architecture, interior design and building industry in trade and knowledge-sharing. Minister of Local Government Development, YB Tuan Nga Kor Ming said: "There are many areas for industry players here to focus on. Some are more critical than others, (such as) sustainability, environment, electric vehicles, natural resources, urban planning growth, and climate change. "
"ARCHIDEX has always set its sights on the future and to succeed sustainably, the entire ecosystem must function as one," YB Tuan Nga said, adding that he hopes to see synergy and collaboration from every stakeholder at ARCHIDEX – to rise and move into the future together and spur growth and development for all.
ARCHIDEX is a key event in the annual Kuala Lumpur Architecture Festival (KLAF), which features a diverse calendar of over 100 programmes spread throughout the year – including the concurrent PAM DATUM Conference, forums, trade talks, industry and association meetings, business matching programmes, networking sessions, awards for industry recognition, and more.
For more information on ARCHIDEX, visit: www.archidex.com.my