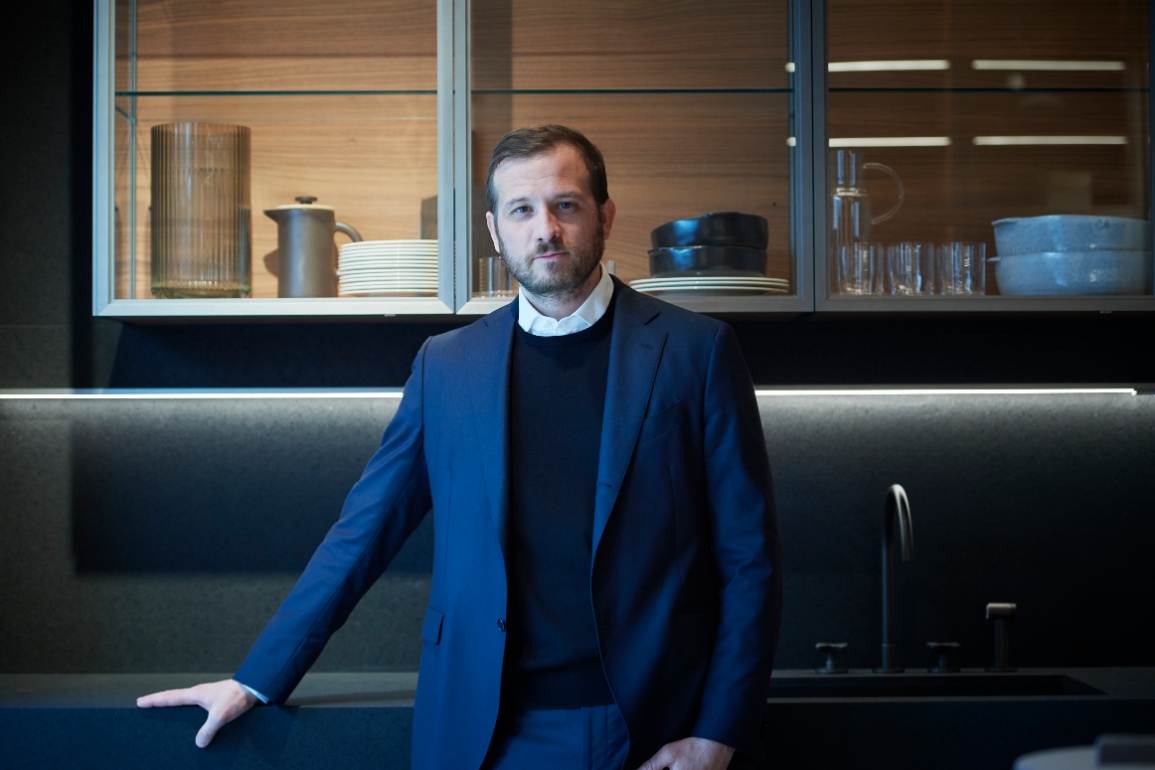 So you think you want to design a piece of furniture with one of the largest Italian furniture manufactures: The first thing you should do is get to know us. Try to understand what the real DNA of our company is, then apply it to the product you want to push forward. Don't send me an email with 55 new designs for me to pick. You are not selling a catalogue. I would much prefer if you said you've looked at our collections and recommend a few designs that could fit into our brand.
Understand how we attract designers to use our products: We are trying to design furniture that can really relate to almost any kind of architect and designer. We are not aiming at a specific taste or style. The idea is to bring in products that can be adapted to any interior design solution. This is one of the reasons why we appointed Belgian architect Vincent Van Duysen as the creative director of the Molteni&C and Dada brands in 2016. He has always had that consistency throughout his career. He has also been extremely well received from the beginning and has done some amazing interior design projects.
In being attentive to what the market wants, we have been a bit experimental recently: We collaborated with a few studios which are well-established but had never worked with before. One example is Neri&Hu, with which we launched a new bed system, Twelve A.M. Instead of giving them a brief, we said we would like to work with them on a bed system. They are based in Shanghai but theirs is a global architectural and design practice with an Asian heritage. It was very refreshing for us because they brought in a completely different mindset on how to approach dimensions, proportion and functions – to be more space conscious, which was a very interesting approach.
Deciding on which designers to work with is a very organic process, but we are always mindful of the novelty effect which has victimised our industry: For many years, there has been a lot of novelties without real substance behind it. Also, the lifespan of products became very short. This is causing confusion among customers, who see brands swinging from minimalism to luxury, then back to minimalism. For us, we have been slowing things down a little bit, but still being innovative, though never crazily innovative. We are trying to be consistent and reassuring so that when customers come back to our showrooms, what they find is coherent with their expectations. This has proven to be a successful strategy.
The way we are selling our products is innovating too: We have partnered with P5 in Singapore to open a Molteni&C|Dada flagship store at Winsland House. Singapore is one of the leading markets where we need to be. Our style of showrooms is changing to have the feel of a luxury home to enable customers to get an aspirational ideal of where they would like to live. In the past, it was segmented based on product. Now, it is more of a cultural revolution to bringing the beautiful houses of Vincent Van Duysen – with his style on balance, equilibrium, spaces, colours, calmness and understated luxury – into our showrooms.
Photography:
Studio Periphery