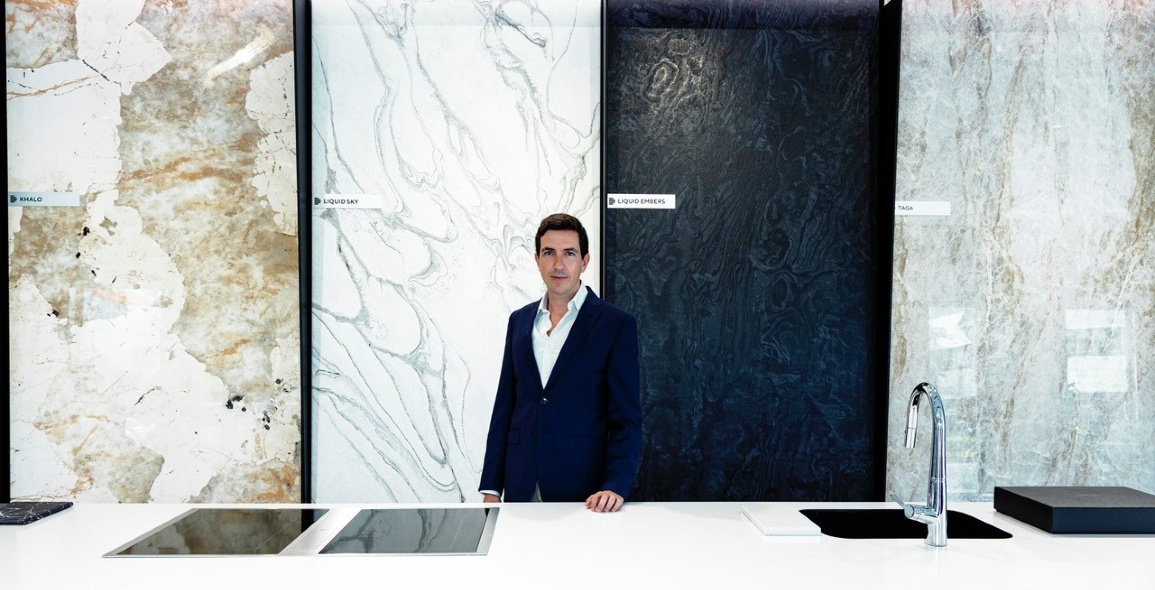 You were living and working in Miami in the US. What were some of the dominant design trends you spotted in the Americas before you moved to Singapore?
Miami was home for many years and it's such an exciting place to be in. It's a hub for fashion, design and art – people from all walks of life live in and visit the city, which creates a fluid and ever-evolving environment that makes our work dynamic, and pushes us to stay on top of trends and create materials that are diverse and versatile in their colour palette and applications.
The rise of COVID-19 increased demand for outdoor kitchens, and thankfully, the warm Miami weather allows for outdoor recreation all year round. More than ever, people want outdoor kitchens that are just as functional, beautiful, and low-maintenance as their indoor ones, and our ultracompact Dekton has the ability to fulfil that market need because of its extreme durability and weather resistance.
Another interesting trend we're seeing is the rise of dark kitchens and bathrooms. Even though grey and whites continue to dominate, more and more people are looking to create black and brown spaces, which provide an elegant and luxurious ambiance. This can be achieved with colours such as Cosentino's Dekton Kelya and Laurent and Silestone Corktown and Et. Marquina. There also continues to be demand for colours that resemble the look and feel of marble without the high maintenance, this is where our popular Silestone Et. Calacatta Gold and Dekton Entzo come in.
Finally, it is undeniable that consumers want sustainable products in their homes. But this is more than just a trend, it is a way of doing business for us. For instance, 100 percent of the electricity used in our processes comes from renewable sources and we recycle 98 percent of the water we use. Dekton is certified carbon neutral and Silestone incorporates our proprietary HybriQ technology, which reduces the presence of crystalline silica and replacing it with a variety of other premium minerals and reused raw materials such as recycled glass. A key component of our work is to evaluate the market and stay ahead of the curve to exceed our client's expectations and wow them at every turn.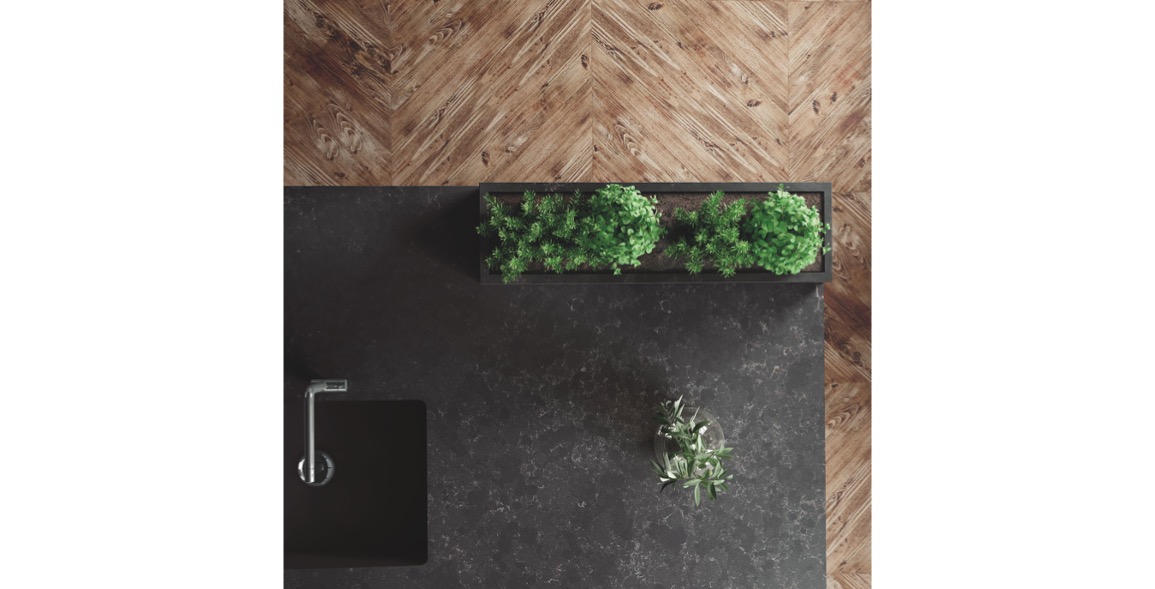 Loft with Silestone that incorporates Cosentino's proprietary HybriQ technology
Sustainability is a key pillar in Cosentino. How does this manifest in the company?
Sustainability is a corporate purpose that is embedded in our DNA for decades and we have been tirelessly working to raise this concept in the mind of the consumers. Being a customer-centric company, we work and design for people. We believe in creating products that stay in use longer and offer the best qualities of respect for the environment. Sustainability is not a marketing catchphrase – for us, it is a way of thinking, living and our commitment to the future to leave a better world for future generations.
It is true that in the last couple of years, we are hearing more about sustainability because the society is increasingly concerned about planet protection, especially with the COVID-19 pandemic and how it unfolded. The youth are more engaged in activism, they demand products that are sustainable and environmentally friendly.
As a global leader, Cosentino assumes its own particular role in driving sustainability efforts across its entire value chain. We are taking active approaches to advance towards sustainability and circularity that promote the efficient use of resources and minimisation and recovery of waste. We adopt best product design and production methods that reduce energy consumption and control emissions.
One of the most important recent milestones has been the launch of an in-house waste management plant, which represents an important advancement in the recovery strategy, where waste becomes a potential resource. Each year, we continue to work on increasing the proportion of recovered or recycled raw materials in our products through improvements in production processes and R&D. In 2020, Cosentino recovered 33 percent of waste generated and produced 1.45 million square metres of surfaces using recovered materials, which made up 22 percent of the total surfaces we produced.
The goal is to make constant progress on the road to excellence and assume the highest standards of quality and respect for the environment. Each of our brands has unique features and advantages. In addition to the new reformulated Silestone with HybriQ technology, ultracompact Dekton is increasingly becoming popular among architects and designers for its versatility in applications. They can use the same material for the interior and the exterior skin of buildings.
We continuously engage our stakeholders through knowledge-sharing initiatives to raise awareness in this field. Last year, we organised a series of talks focused on the importance of working towards a more conscious architecture for industry professionals based in Southeast Asia. This year, we are running the second edition of Talks About Architecture (TAB Series 2), where we delve into the topics of sustainability and circular economy.
What are three sustainability-related reasons why architects and designers should work with Cosentino to create their projects?
1. Environmental responsibility: Cosentino is leading the industry in developing innovative surfaces that are more sustainable for the environment. Our production process is an environmental success story, carried out using 99 percent recycled water, 100 percent renewable electric energy, and recycled raw materials. Our ultracompact Dekton is certified carbon neutral.
2. Beauty and durability: Cosentino products are made to stay in use longer, while retaining their beauty. We offer the best in terms of performance, design and functionality.
3. Innovation: Innovation is an integral part of our work and an essential tool for competitiveness. We are constantly innovating our business models and improving towards circularity by investing in new technologies to create better products. An example is the development of HybriQ technology, as mentioned earlier. Each year, we launch a wide range of new colours that are ahead of the trend and are more environmentally friendly.
Having just taken on this role, can you summarise your vision for Cosentino APAC and what your plans are for it?
We see tremendous opportunities to grow our business in APAC. Until now, our main focus has been Europe and the US, where we are already very established. We have a very clear goal in expanding our presence in APAC, where demand for quartz surfaces and engineered stone is set to grow rapidly across industrial, residential and commercial sectors. We have an edge over our competitors; the products we offer are ahead of trends.
Singapore serves as Cosentino's headquarters for Asia and a logistics hub for this region. Being based here will allow me to oversee our expansion plan with greater clarity and speed. We are investing to expand our team and hire exceptional talent in different countries in the region. We are building up our capabilities in logistics, shipping and storage facilities so we can reach our customers faster and efficiently. We have been implementing comprehensive digital transformation to digitise the organisation at every level before the pandemic; we will continue to do so to increase our resiliency and maintain a seamless operation.
We are also working to strengthen our position in the retail business by broadening our network of Kitchen & Bath studios and interior designers. More importantly, we are broadening the applications of our surfaces beyond kitchen countertops and bathroom floors to include flooring, cladding, furniture and façades. The new colours and formats we are launching will be more attractive for architects and designers offering multiple design and application possibilities.
We are going to do all this in a sustainable way, which is a hallmark of the Cosentino brand. With the new reformulated Silestone incorporating HybriQ technology and ultracompact Dekton, we will be transmitting to the value chain and the end-consumer the way Cosentino sees the present and future of the architectural surfaces.
What else can we expect from Cosentino for the rest of this year?
We have high hopes for 2021! We are planning two new Cosentino Cities in Singapore and Tokyo, in the last quarter of this year. In Singapore, we will be moving to a new venue that is double the size of our current one. The new experiential space will offer an unparalleled technological and sensual experience for the wider community of architects, interior designers, developers, contractors and end-consumers. The opening of Cosentino City Tokyo represents our clear intention to establish our presence in Japan where we are already building a multi-disciplinary talented team to explore all the channels and applications that our brands can cover.
We expect the completion of important projects featuring Dekton in façade applications in various countries – Singapore, Taiwan, South Korea, China, Australia and New Zealand. We are launching out C TOP programme for interior designers. With this platform, interior designers will have access to all our products, prices, photo gallery and technical information, and they will be able to order materials online and upload their works to have exposure in C TOP.
I'm excited to share that we will be launching the world's first carbon-neutral Silestone collection in the quartz surface industry, Sunlit Days. The colours are realistic expressions of warmth and hope inspired by the Mediterranean. As a company, we are also ramping up our CSR initiatives with local and regional-based organisations in addressing climate and environmental concerns, starting with ocean conservation.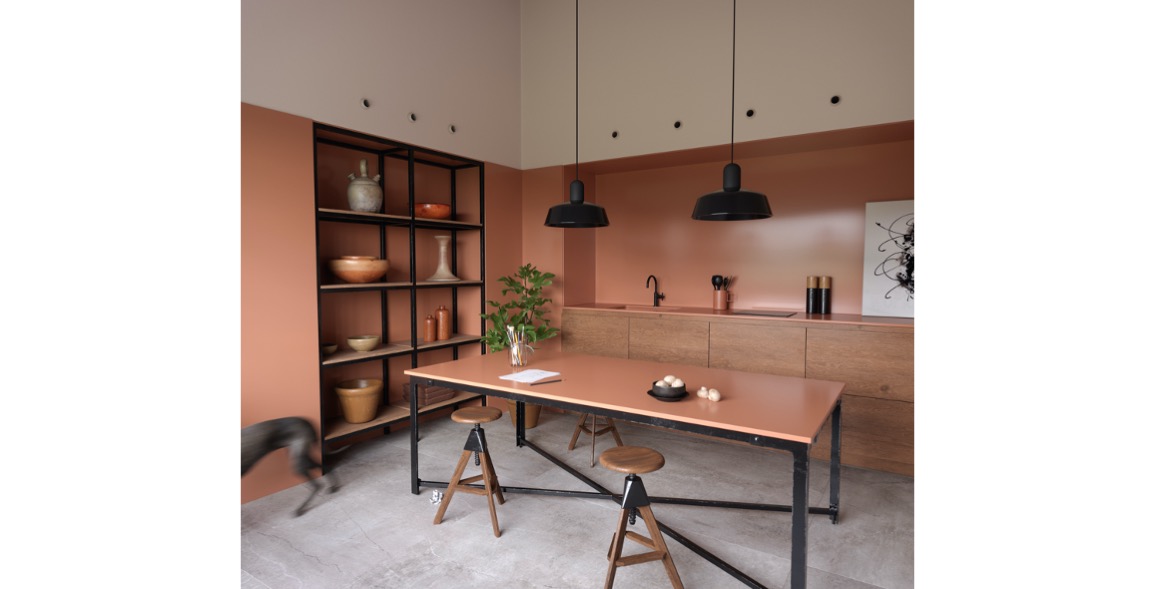 World's first carbon-neutral Silestone collection in the quartz surface industry, Sunlit Days, in Arcilla Red