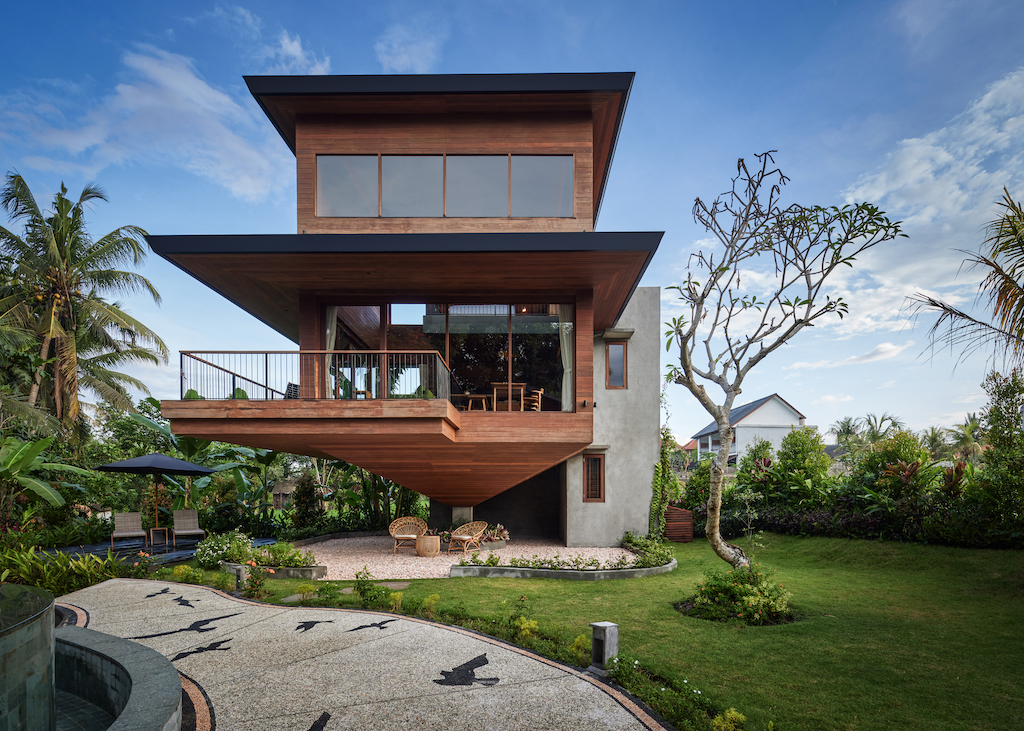 It's been a challenging 10 years for Alexis Dornier. After all, he's had to find ways to keep paradise beautiful.
One of Bali's most celebrated architects, Dornier made the island his home a decade ago. He is known for his modern, industrial designs that are striking yet never seem out of place with their surroundings.
Dornier's journey to the island paradise began from a friend's request to design his residence in Bali, which led to more of such commissions. This eventually paved the way for his own relocation to Ubud where he began consulting on locally designed and built architectural projects.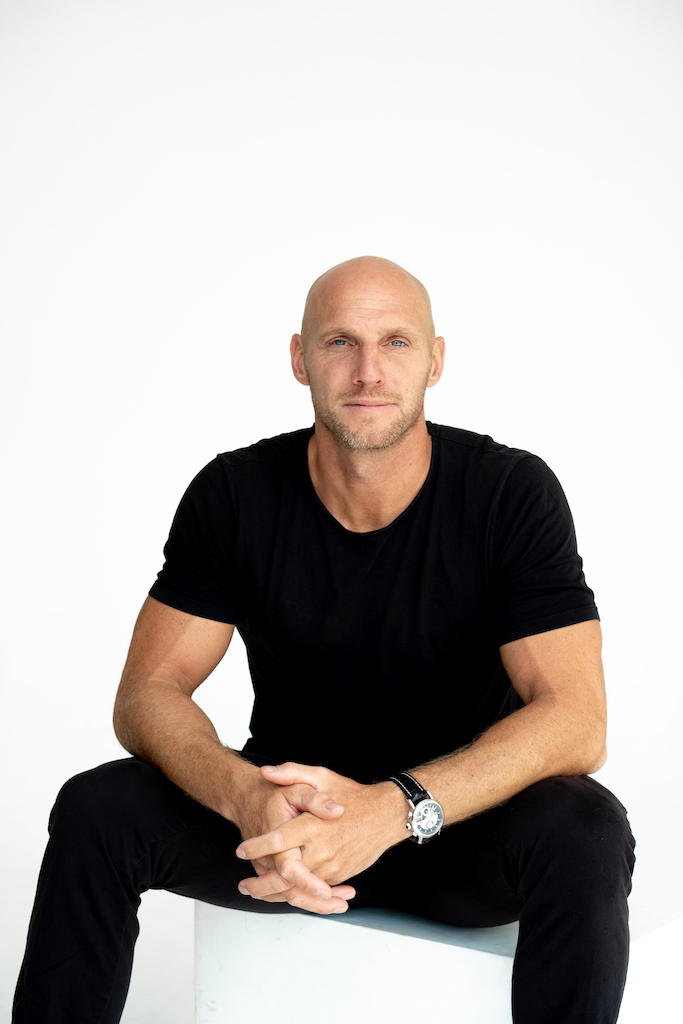 Alexis Dornier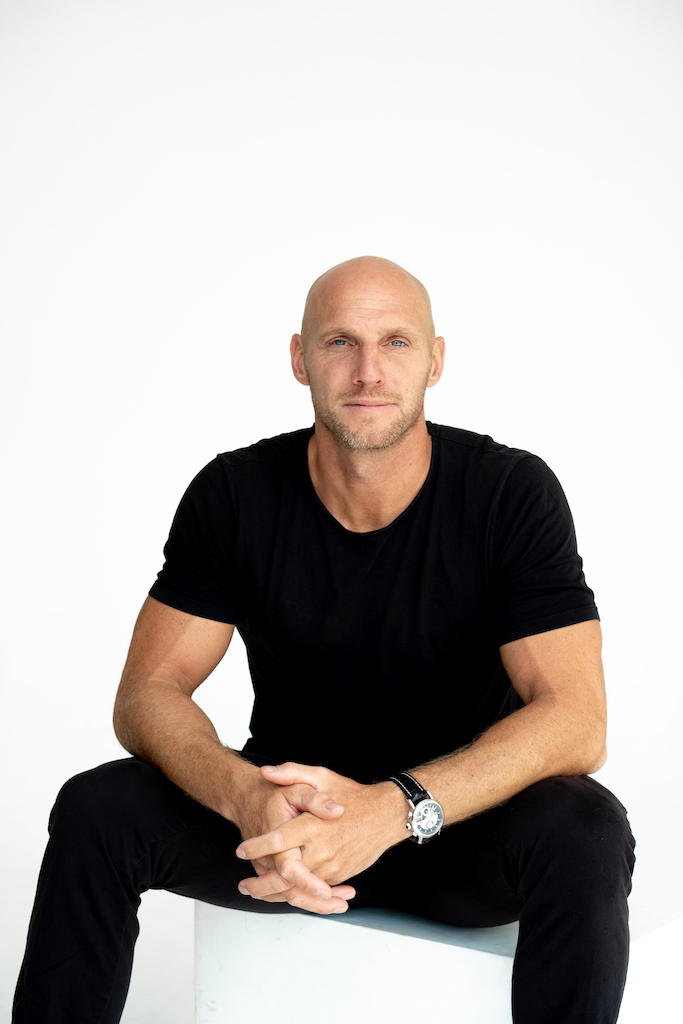 Bird House; Photo: Robert Rieger
Born in Germany in 1981, the architecture graduate from the Berlin University of the Arts kick-started his career in New York City. There, he had stints in world-class firms like Asymptote Architecture, OMA-NY, and Rex.
Dornier recalls that even though his time at these firms were highly fulfilling, the unsustainably long hours left many, including himself, with little time or energy to develop fresh ideas. "I thought that if I ever had my own studio, I would like a work culture that gave people the time to explore and exchange new ideas," he says.
His move to Ubud allowed him to pursue that vision. Opening a studio in a place known for its easy-going way of life introduced Dornier to a whole new way of working.
"People in Bali are much more open-minded, which allows ideas to be played out from multiple perspectives and angles," he points out.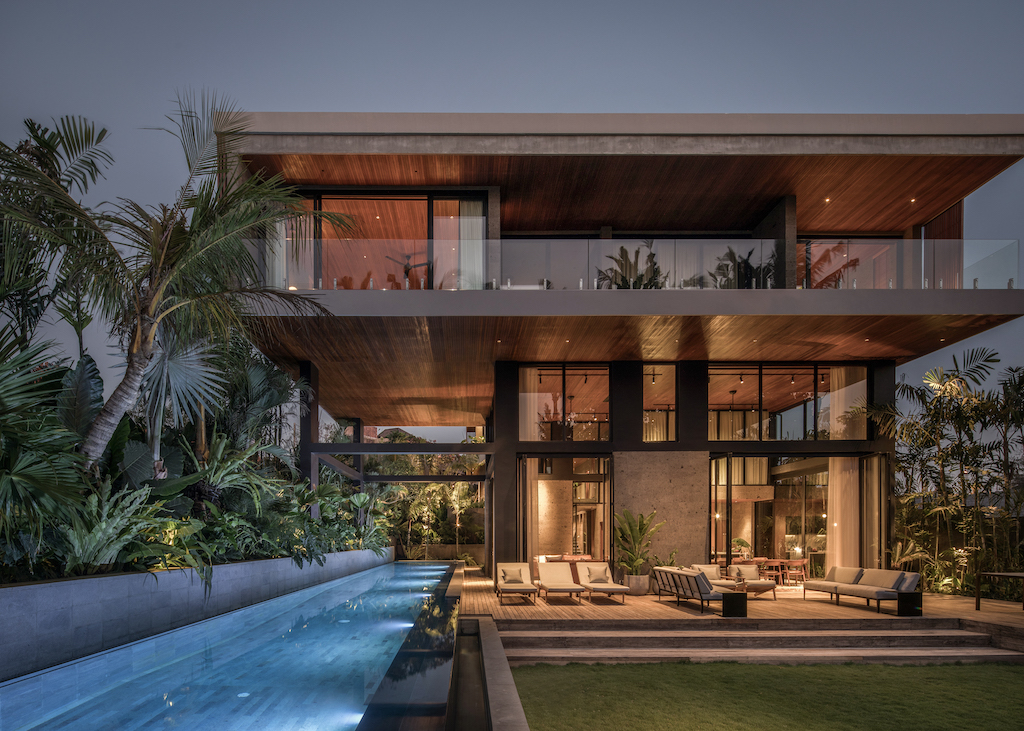 RiverHouse
The pandemic only further crystallised this way of working and living for Dornier. "The Balinese have been incredibly resilient [to the pandemic]. Interestingly, this resilience comes not from resistance. Rather, it comes from being at ease with any challenges, facing it positively, and simply incorporating it into [one's] daily flow of life".
Adopting this flow-like approach to his work and life has allowed a greater fluidity to enter Dornier's thinking and design process. To that end, you'll often find Dornier and his team completely throwing out everything they've so painstakingly developed — even if they're well in the midst of a project — to take a step back, objectively reassess all they've done, and welcome fresh perspectives on ways to move forward. The result? Ground-breaking designs that are visually astounding yet woven with sensitive attunement to their natural environments.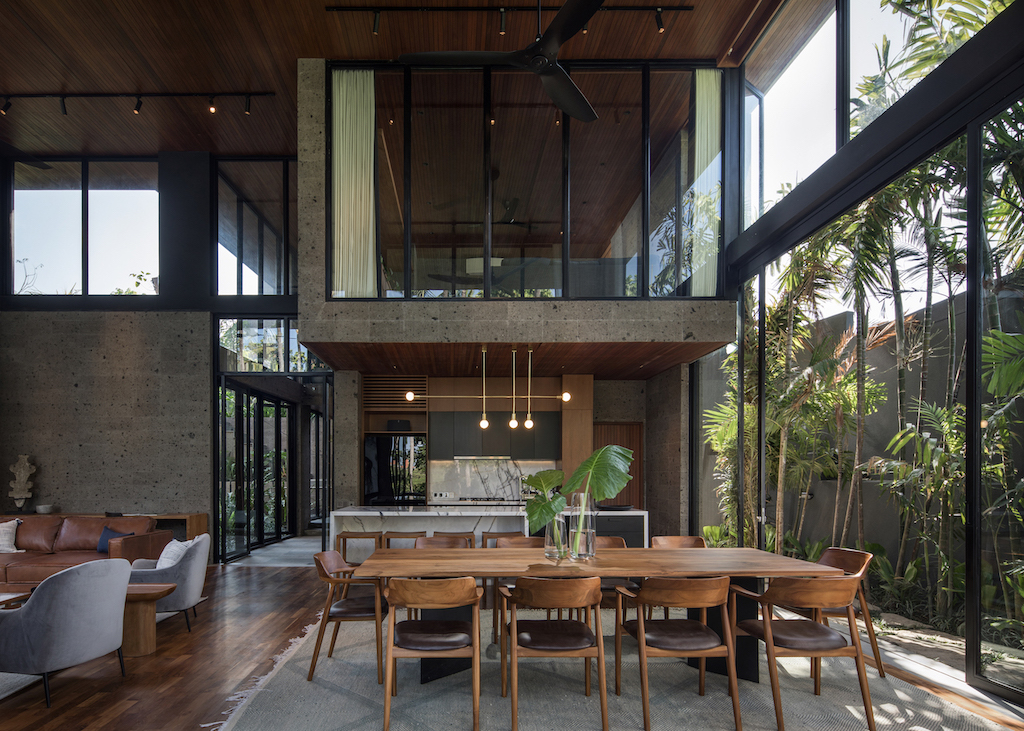 RiverHouse
A Natural Curiosity
Every Alexis Dornier-designed property is suffused with this approach to life and design. For example, over at Lost Lindenberg, a Small Luxury Hotels property, Dornier whisks guests away to a world of calm far removed from the mass tourism that often dominates Bali.
Located in the quiet beachside town of Medewi, the architecture of Lost Lindenberg eschews the structure of your typical Balinese resort.
Instead, Dornier situates guest rooms atop stilted towers that rise high above the ground. Guests are treated to a tranquil and secluded treetop-level living experience, waking up amidst lush flora surrounding the property and enjoying uninterrupted views of the ocean.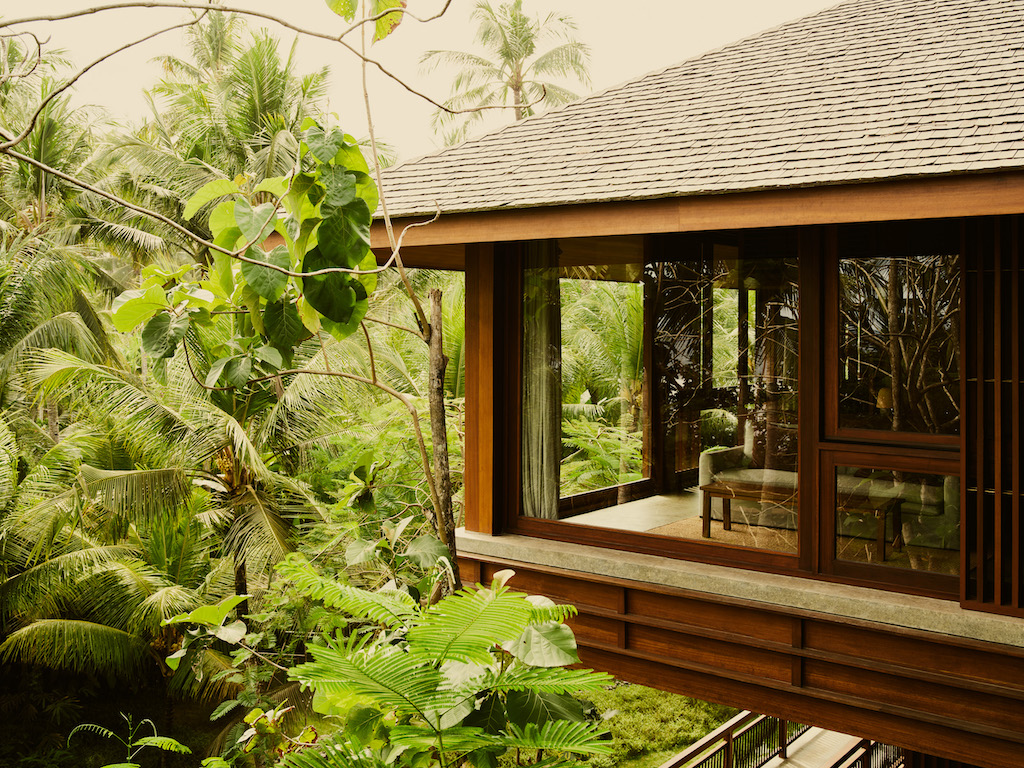 Lost Lindenberg
Materials like slim wooden panels, Bali green stone floors and walls, and inconspicuous earth tones dotted throughout the property also continue the immersion of being completely one with the lush surroundings.
In recent years, Dornier has delved deeper into biophilic design with his firm's foray into sustainable architecture.
One of Dornier's ongoing projects is a series of prefabricated cabins in Mojo Island. These cabins — albeit measuring just 64 sqm — will showcase how good design can enable luxurious living even in smaller spaces. Carbon emissions-heavy concrete and steel will be swapped out for environmentally friendly options like mass timber. Prefabrication, rather than building on-site, will also reduce the need for soil-eroding concrete foundations. Coupled with the latest resource management technology like solar power and waste and water management, these tiny cabins are set to redefine what sustainable luxury can mean.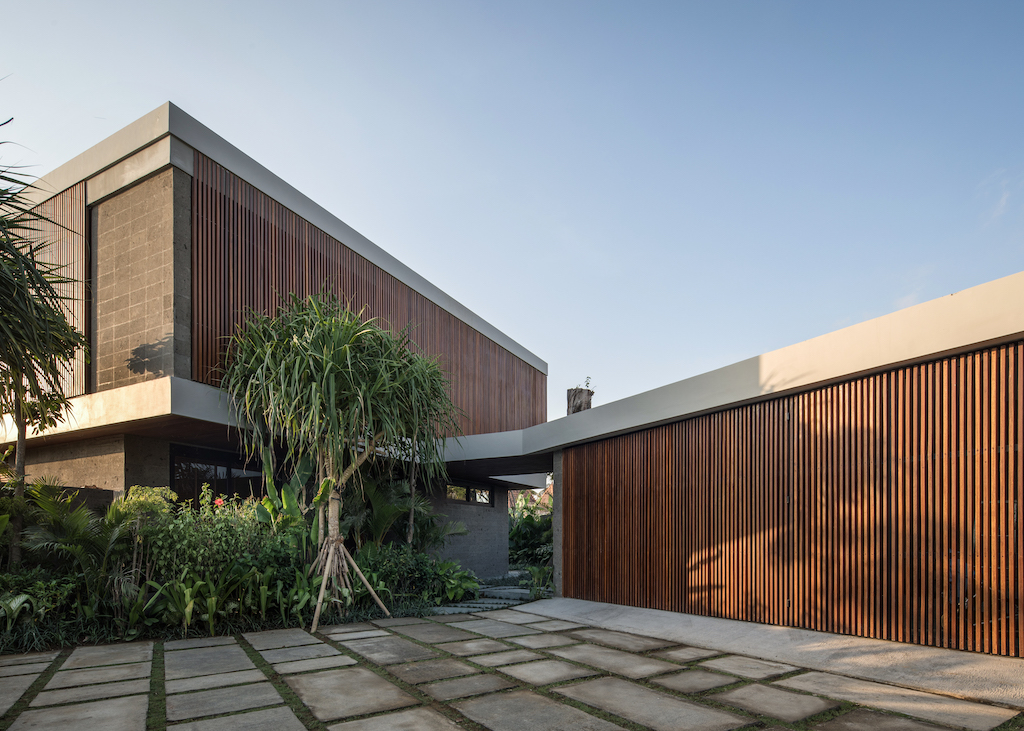 RiverHouse
Driven by their constant curiosity and a pure love for experimenting with materials, Dornier's studio has branched out into product design. The studio most recently crafted light fixtures with banana fibre paper, an ingenious and delightfully beautiful way of upcycling the trunks of banana trees, an otherwise wasted resource once bananas have been harvested. His limited-edition lamp series called 'Tamashi Jiwa' include standing, table and pendant lamps. A furniture line utilising sustainable, locally sourced materials is also in the making.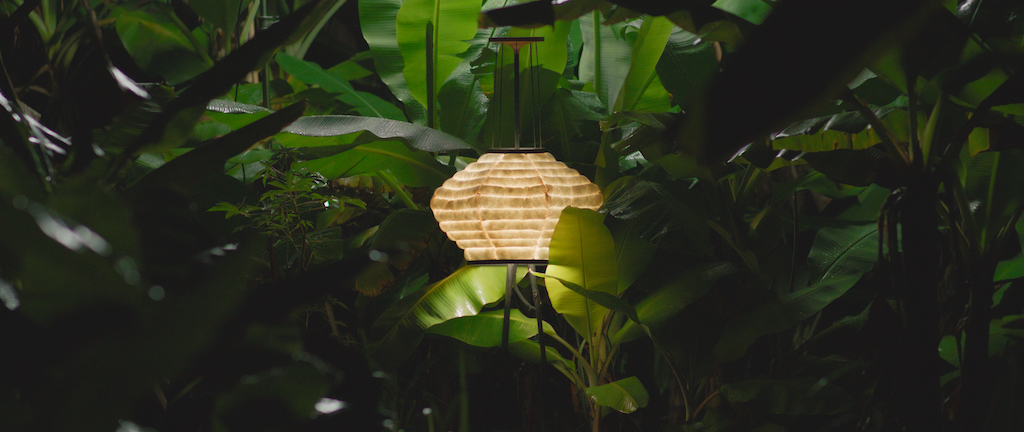 Light fixtures made with banana fibre paper
"By no means are we a green design firm," Dornier states. "We're not building under the agenda of sustainability. But we'd like to encourage our clients to think about [things like] the choice of materials and the space they truly need. You don't always have to make every part of a project sustainable. But if you manage to make just one part of it so, it can help to spark a conversation or further progression down that line," Dornier opines.
With all that he's achieved so far, there's no doubt that Dornier is poised to be one the voices leading these conversations.
Photography:
Robert Rieger, Neven Allgeier, KIE