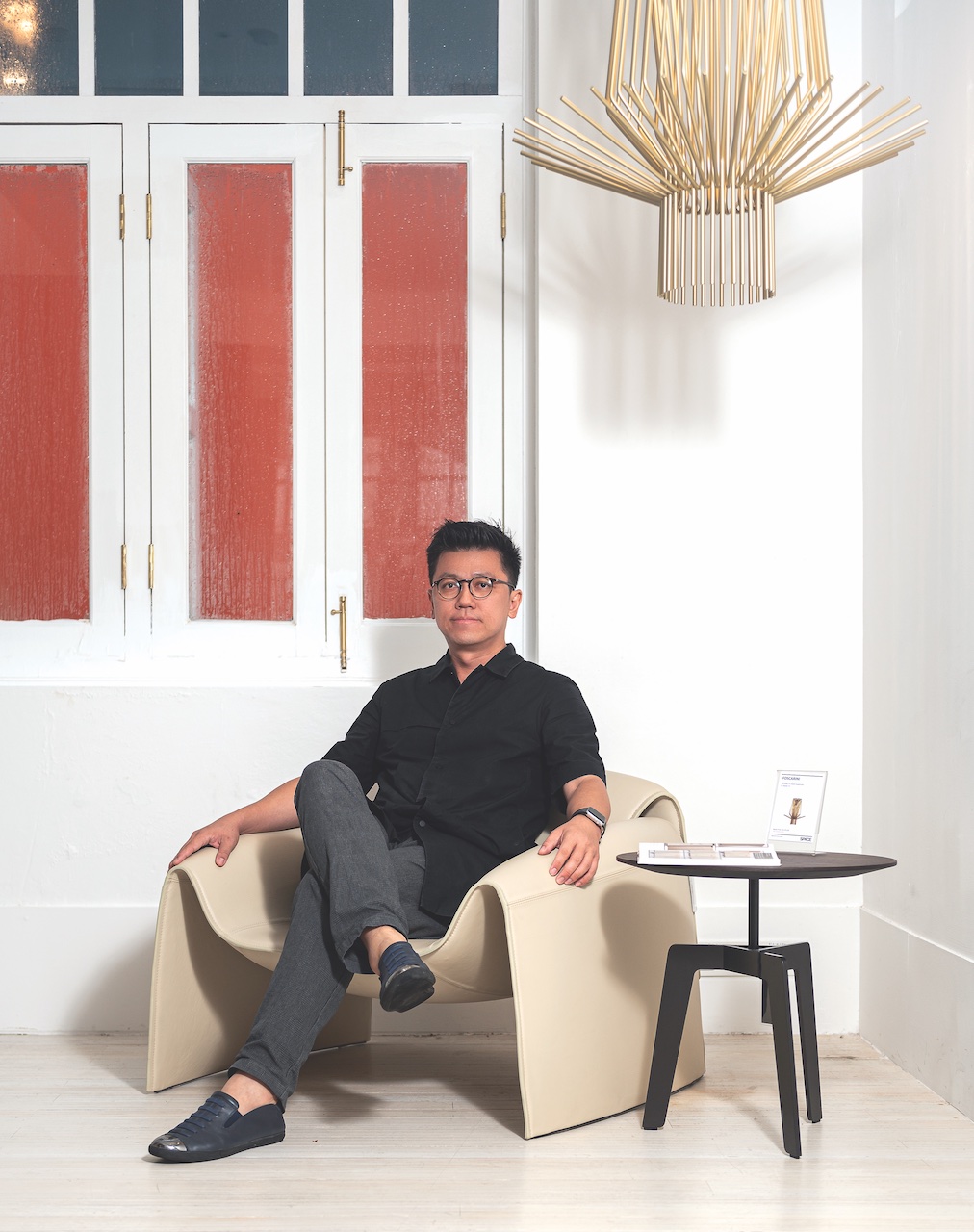 Could you describe the uniqueness of your architectural style for residential projects and how has it evolved over the years?
I have been quite experimental in using ready materials to create interesting facades and screens. It's such a unique process to match material to concepts. Sometimes, catering to smaller budget projects allow me to explore these common materials for my designs. Creating well-lit, naturally ventilated spaces is a passion of mine and I describe
this as an open architecture concept, where we always try to blur the boundary between inside and outside through setting up of various buffer threshold spaces. Much like chapters in a book, the narrator controls the pace of the storytelling, so I often see myself spending more time designing the buffer spaces to encourage the visitor to pause and reflect on the plot development.
What aspects of an architecture project excite you most today?
Getting on to the site is the most exciting part as we start to work on the details to carve out the spatial ideas we have on the drawing block. We don't do many competitions so most of our work are live projects that are eventually built and lived in. Starting a new concept is always exciting but completing it, can be the most satisfying.
Could you share more about your interest in the study of liminal and threshold spaces – and how telling a story is important for your projects?
Telling a story is like unfolding the plot to the user. Similarly, the spatial layering in a project is important for us, and I see it like chapters of a book – revealing the characteristics of the owner, and how their personalities are then etched into the space to leave new memories. I often design the threshold and transition space between functional areas. Just like how one sub-plot leads to another, and enticing the viewer to want to know more. A lot of foreshadowing happens in the details. These dramatised spaces allow one to pause and enjoy the journey into the house. With a story or concept in mind, every house is unique.
What kind of meaningful projects would you be keen to work on moving forward?
I have always liked to work on a hotel or a museum project. A hotel involves design of multi-sensorial spaces – sight, smell, emotions, and so on. I believe our study of liminal and threshold spaces are important in creating exciting transition spaces for a hotel project. Designing a museum has always been a dream for me as well. Having visited many of the world's most inspiring museum spaces, I find the interchange of people as they come together to appreciate art and design in a structured space presents in itself a unique opportunity. The architectural design process will be exciting.
How does Space Furniture support your design/architectural endeavours?
Space Furniture has supported me throughout my career in different firms. Their dedicated sales staff have excellent product knowledge and they focus a lot in servicing my clients and their needs. It is a one stop area for top European furniture brands.
What are some of the furniture brands from Space that have caught your eye recently or inspired you, and why?
I have been inspired by Poliform and B&B Italia. Especially Poliform's kitchen and furniture systems. The clean and high quality finishes have always guided me when I design interior spaces and details.
For more information, visit: spacefurniture.asia
Location:
Space Furniture
Featuring:
Le Club armchair and Tribeca side table by Poliform
Photo by:
Zulfadli bin Rahmen,