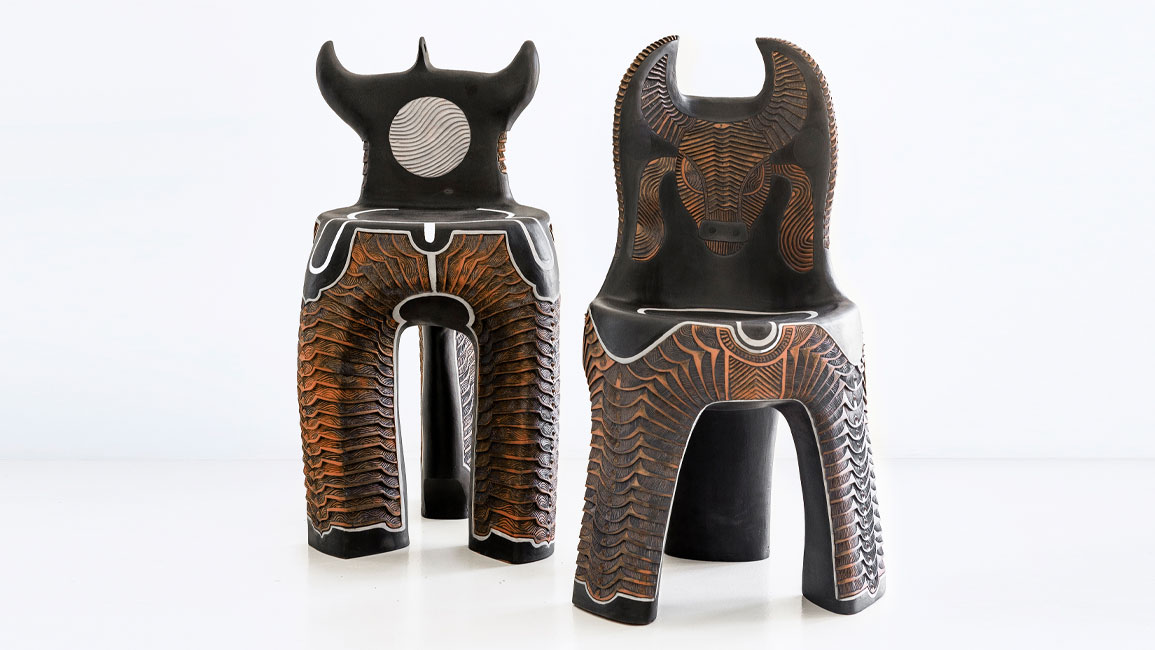 When we talk about design, we often think of objects imbued with technology — but design encompasses much more, and, in fact, often refers to very traditional forms of art. Think hand-crafted wooden furniture, glass-blown items and unique ceramics.
One particular artist on our radar is the South African ceramicist Madoda Fani who creates striking hand-coiled pieces. While these embody the tradition of indigenous South African ceramics, they consistently evoke the spirit of contemporary design too.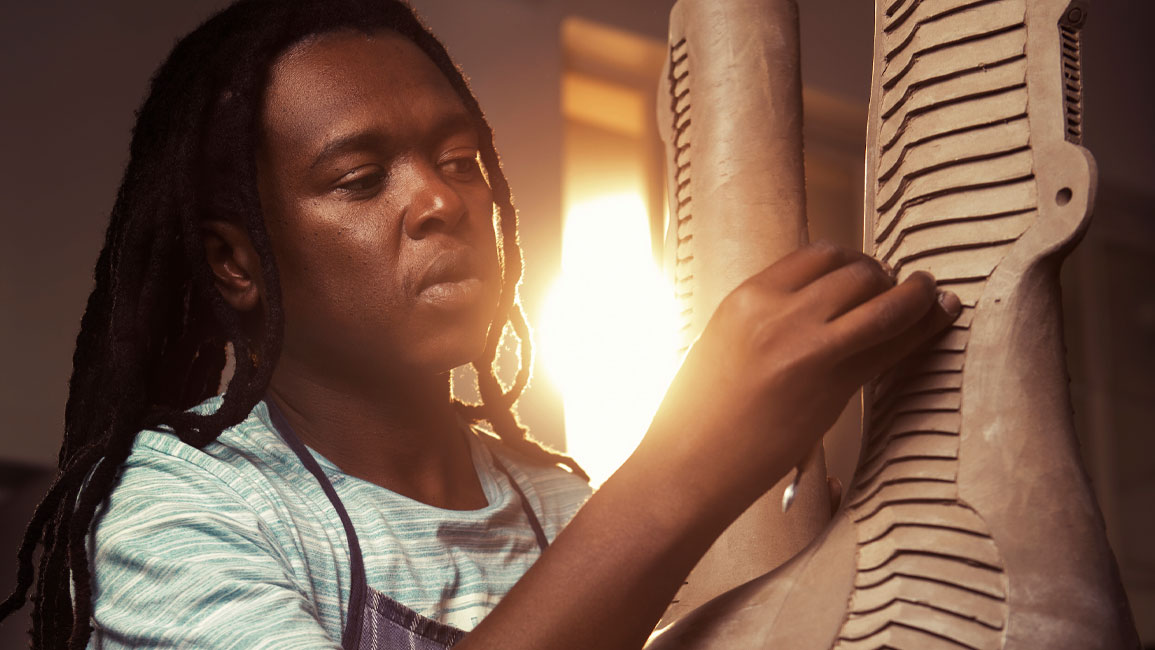 Born in Cape Town, Madoda Fani discovered his love of ceramics while working as a painter in various pottery studios, developing his signature dramatic style under the guidance of ceramicist Simon Masilo. It was under Masilo's wing that he perfected the technique of smoke-firing, later complementing it with burnished clay.
Particularly intriguing is iQweqwe, his recent collection of carved ceramics, which shows off his love of organic silhouettes and hand-carved embellishments. Very much inspired by the strangeness of animal scales and the idea of shedding old skin, this collection somewhat veers away from his usual style, building on the artist's growing fascination with insect exoskeletons in particular.
Having garnered much attention both locally and internationally, Madoda Fani is certainly an artist to keep an eye on. southernguild.co.za