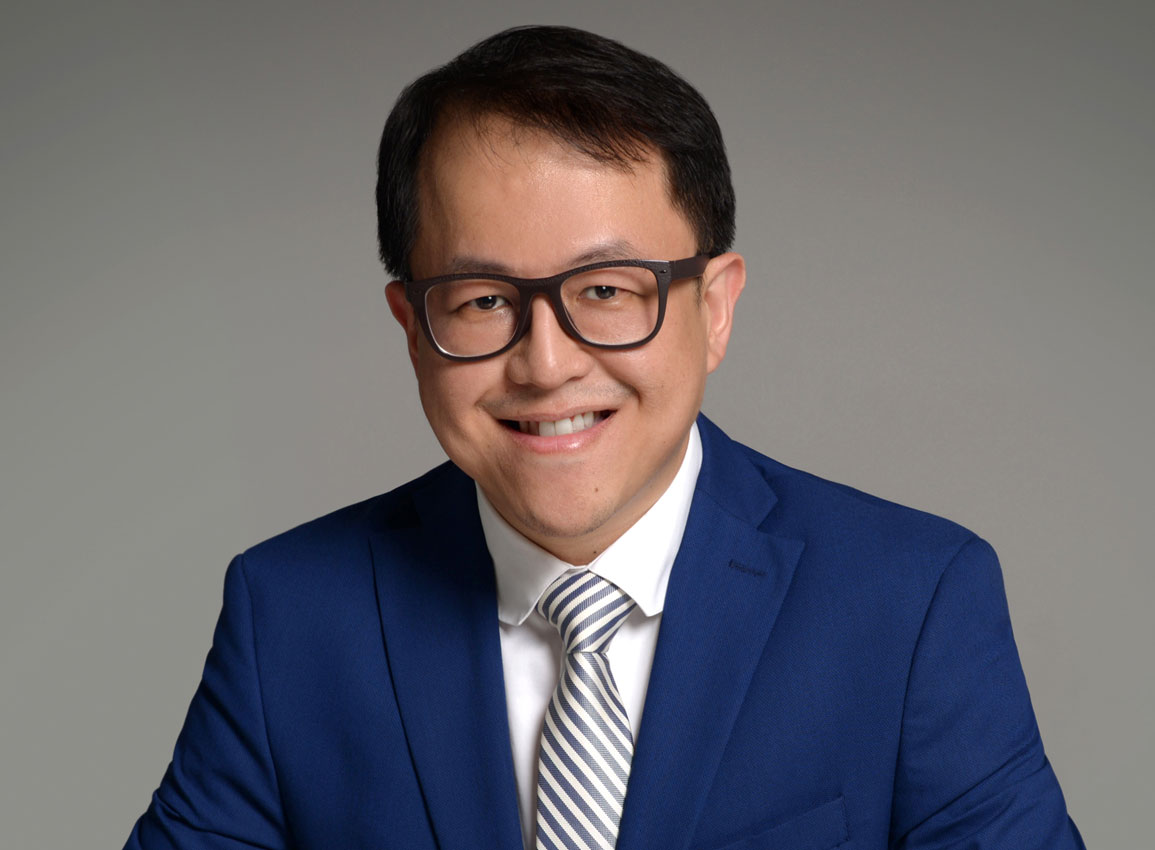 By 2025, the European Commission estimates that more than 50 per cent of the world's urban population will be living in Asian cities, and that 440 cities in the emerging economies will account for 50 per cent of global GDP growth. In short, Asia is set to be the centre of opportunity.
With this in mind, and fuelled by a desire to propel growth and drive greater competitiveness for the Singapore furniture industry, the Singapore Furniture Industries Council (SFIC) developed a 2021 Furniture Industry Roadmap (FIR).
The FIR has strengthened the industry's vision for the future, and discovered new opportunities and defined critical projects that will support the furniture industry over the next three years.
"Our new vision is for Singapore 'To Be the Asian Hub Influencing Tomorrow's Urban Living'," says Mark Yong, President of SFIC.
"We want to be the centre of furniture trade and activities in Asia, and the go-to for advice and guidance on effective living solutions for both existing and future urban dwellers.
"We aim to influence and create new urban living concepts, that are ready for the local, regional and, in the longer run, international, markets."
Supported by three pillars
To achieve this, the FIR outlines three industry pillars. The first, Growth Asia, outlines strategies for helping local companies grow beyond Singapore and into China and high-potential Asian markets, such as the Philippines and Indonesia.
To this end, there will be a sharing of knowledge on consumer profiles, business operating environments and local resources within the industry, to support companies' internationalisation strategies. There will also be business missions for some of the Asian markets.
The second pillar, Urbanite-Centricity, will help furniture companies get a better idea of what customers want, now and in the future. This involves being able to assess trends and patterns from relevant customer data, and translating this information into urbanite-centric products, solutions and experiences that go beyond just design aesthetics.
The third pillar, Business Agility, focuses on how the industry encourages furniture companies to continuously exploit and explore new trends and opportunities, and test and launch tomorrow's urban living solutions quickly. There will also be opportunities for the furniture industry to network with other industries, such as food, fashion and art, to brainstorm new ideas.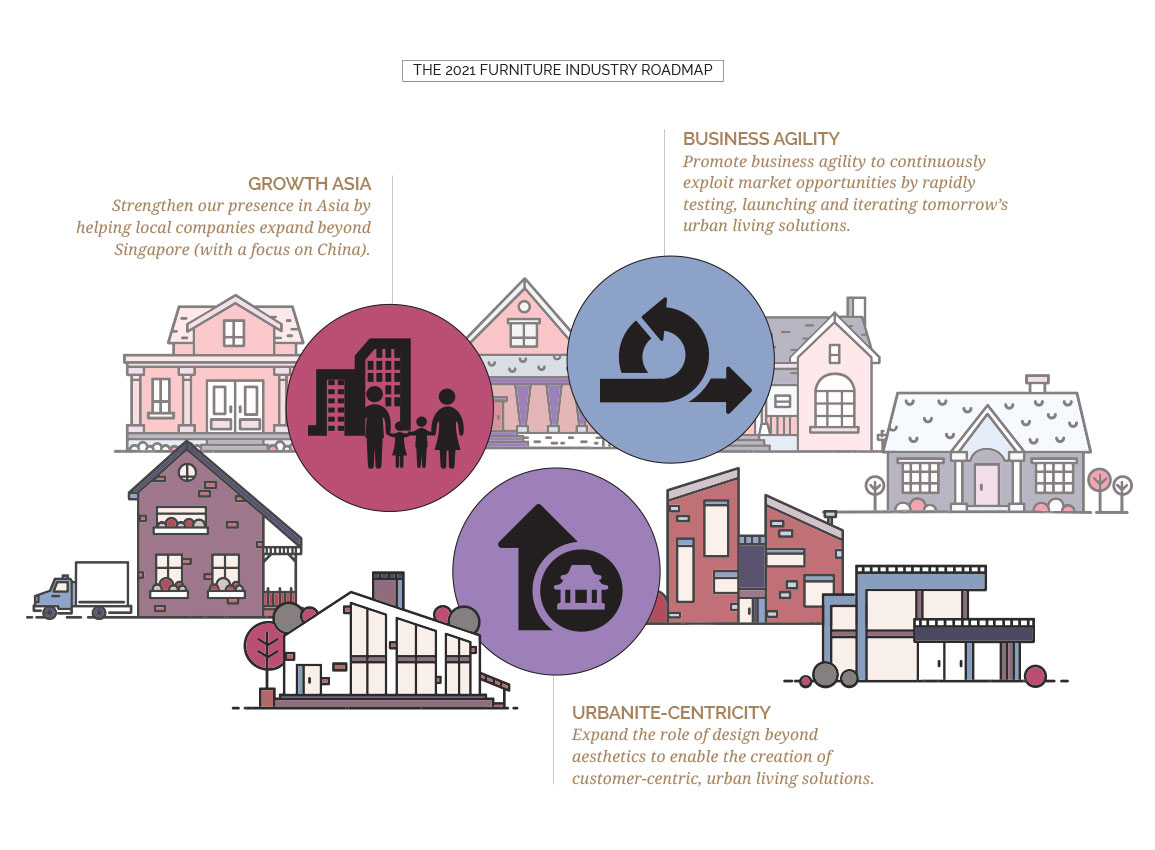 Implications on the industry
In a nutshell, the FIR will enable interactions across industries to promote the conceptualisation of ideas as well as to showcase creativity and solutions to markets. It will also see Singapore's furniture companies develop new capabilities and acquire fresh insights, so that they can develop more customer-centric furniture products and solutions. Yong says that the journey ahead is "exciting" and "full of potential and growth".
"In developing the FIR, we saw the need to collaborate and integrate across industries, with architects, interior designers, creatives, and potentially, even urban planners, to present more holistic living solutions to consumers and markets," he adds.
Of course, Yong does not expect the path forward to be without issues. "Challenges are inevitable," he points out. "We're dealing with something new and investing in new relationships and collaborations. So, there's bound to be some resistance.
"Working with different industries will require open-mindedness and gumption, but it'll be worth the effort because I know it will create more interesting outcomes and business opportunities for all involved."
Working together leads to greater growth
Collaboration – with industries beyond its own, with in-market experts, with government agencies, within the industry, and even beyond Singapore – is the key to growth for our furniture companies.
"I believe this is something every country is constantly exploring, too," says Yong. "We are all learning in this journey."
He points at Denmark's "Danish Design 2020", which aims to leverage on design to resolve problems across products and societies, as a great example to how roadmaps can work. After all, the country is well recognised for its design capabilities.
"Likewise, we hope our roadmap can achieve for us a stronger and more collaborative Singapore furniture industry, anchoring us as 'the Asian Hub Influencing Tomorrow's Urban Living' by 2021."
This story first appeared in the April/May 2018 issue of d+a. To read the rest of the issue, purchase and download a digital copy from Magzter.