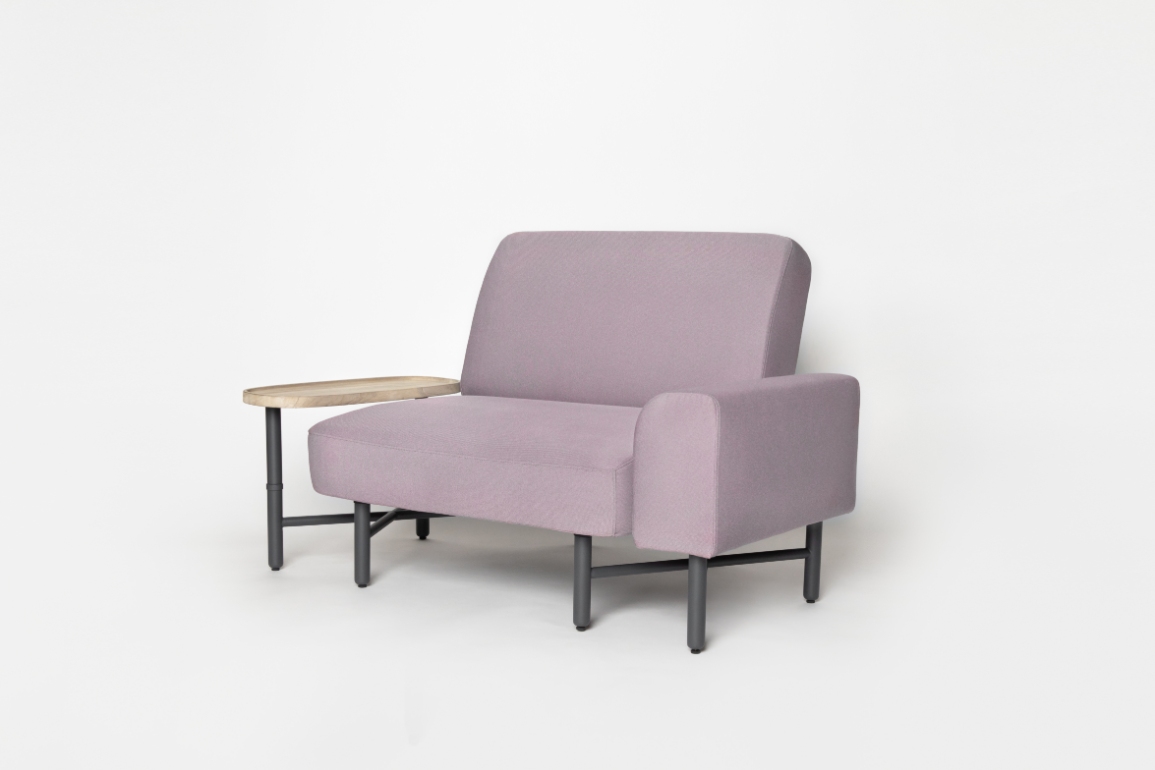 The furniture market is crowded and competitive, but it seems like a new player has been able to find a niche for itself.
Starchie is a lifestyle designer e-commerce site that has recently launched its first collection, Urban Living, despite having been established since May 2017.
"Actually, Starchie was envisioned as a brand that would carry its own products, but it felt like too big a cake to eat at one go," says founder Silvia Tasani, in an interview with d+a.
"So the first bite was to bring in ready-made products by designers in the Asian region and market them. It proved to be strategic as we went into the market, because Starchie became known as a design-focused brand. This helped us to find platforms to reach our target market when we started designing our own collection."
Tasani had launched the site after 10 years of architectural experience in Melbourne, Australia.
Upon relocating back to Asia, she realised she had no idea where to begin sourcing for local designers and designs, and hence started Starchie – a colloquialism on Starch, which is a combination of her initials and "arch" from architect.
It was during this time that she met Celine Ng, the designer of the Urban Living Collection, who also runs Fraction Design Studio, facilitates courses at SFIC Institute and does adjunct lecturing at the Nanyang Academy of Fine Arts.
Starchie's founder Silvia Tasani, and designer Celine Ng
"Both of us hit it off as we share similar design styles and she understood what Starchie stood for," Tasani says. "Apart from that, Celine is talented, driven and has a growing body of work as a designer."
Small Spaces, Big Ideas
For Ng, Urban Living was created to answer the need for furnishings in increasingly smaller spaces, "We had a conversation about urban spaces getting more compact – even down to our narrow corridors and lifts. This sparked our creative process to create pieces that would creative effective solutions and bring new possibilities to home configurations."
The Collection consists of the Castella, a modular sofa that can be easily assembled and disassembled, as well as the Naughton, an expandable coffee table created in collaboration with Singapore-based design consultancy StudioNorm.
Ng calls the collection "a well-formulated recipe for any tight living space, in any city in the world".
For instance, the Castella sofa is so modular and durable that it fits into co-working offices, where flexibility and adaptability are important due to the multiple uses of the space.
And it is not just their focus on small spaces that sets them apart – the duo planned the Urban Living Collection to be as timeless as possible.
"Starchie digs deep. We consider not just the current spatial context, but also how the collection may still be relevant to the user after five years, 10 years, 15 years," Ng says.
"We want our pieces to last, and that can only be achieved by having pieces that grow with us, and can go along with us."
Says Tasani, "Most of the mass-produced furniture options in the market encourage a buy-and-throw culture, and furniture waste is a bulky problem to address for the environment.
"Furniture and home goods are still viewed as temporary possessions, rather than being a part of your life. We hope to provide homeowners with furniture that grows with you and evolves with your needs."
In a bid to ensure that their products remain durable over the years, Starchie has also worked to ensure that parts of their furniture can be changed.
According to Tasani, the Castella sofa was built on an X-frame that supports different segments of a one-seater sofa, one-and-a-half seater sofa, armrest and side table.
These can then be added or removed when required, and prevent the replacement of the whole piece.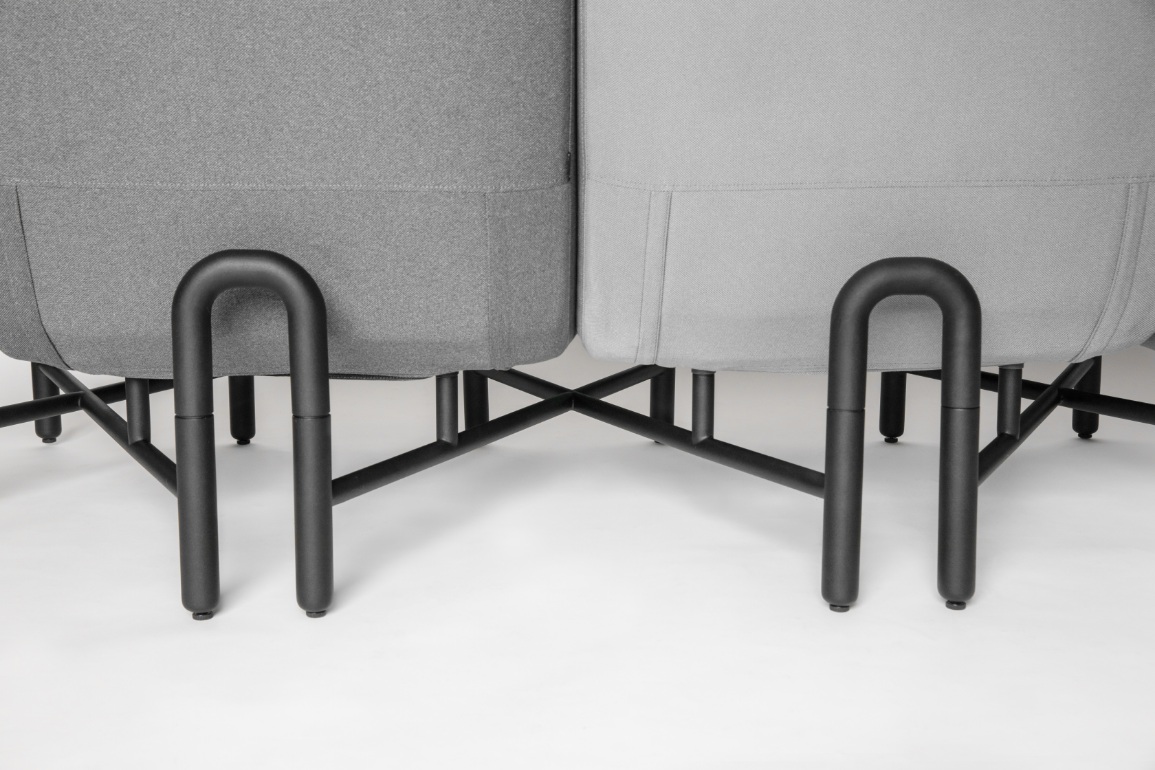 The X-frames
"We plan to expand on our sofa collection based on this system," Tasani add. "The internal frames of the seating are powder-coated steel, which means that it won't rust and can be recycled to fit different sofa designs."
Community-Driven Collaborators
In addition to making their products sustainable, Starchie turned towards community channels to fine-tune their works.
The prototypes were showcased at Boutique Fairs Singapore in November last year, and getting feedback allowed them to refine the sofa and coffee table.
Tasani and Ng also elected to launch the collection on crowdfunding site Kickstarter in March this year.
"We believe that good design is not just meant to be admired, but used," Tasani says. "Boutique Fairs Singapore is great as we're able to reach out to people on the ground and get actual responses to and feedback about our products.
"It's also very important that our customers feel a connection to us, and being able to meet them in person, find out what they think, and just engage with them is great."
Ng echoed the sentiment, "For a start-up, it is crucial to gather feedback from interested buyers. We have made several edits to the design based on comments that we gathered both online and offline. These help us understand our user needs better, and more accurately."
Additionally, the pair also looked to other designers and industry practitioners for aid in design thinking sessions.
Their first collection also brought about their first joint effort product, expandable coffee table the Naughton, with StudioNorm.
As per Starchie's ethos and vision, Tasani believes that working with other studios is as important as creating in-house designs for their first collection.
"Our business model is about collaboration with regional designers, but we see the fruits of these collaborations reflected in our own products as well in terms of experience, ideas, quality, and the network of makers and designers," she says.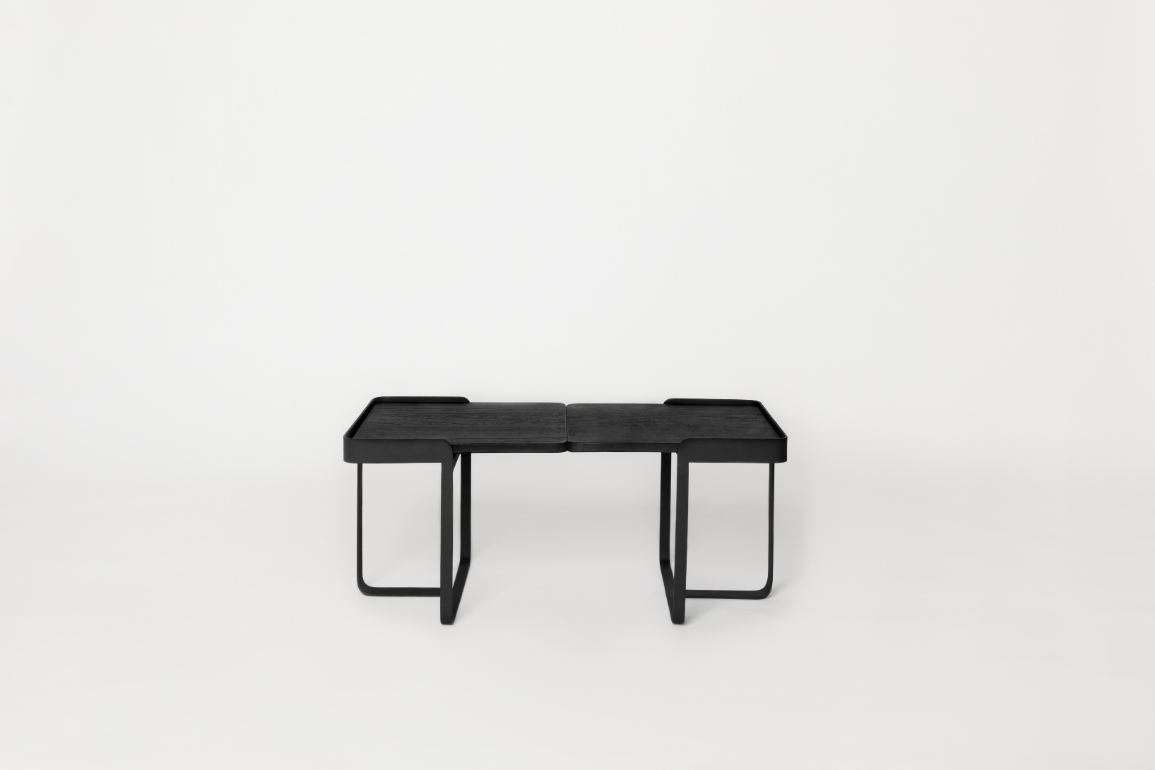 The Naughton coffee table
These ideals will be further implemented with their future Urban Living Collection 2, which is currently in the works.
Starchie will be partnering with a Thai architectural studio and Japanese designer based in South Korea, as well as expanding their in-house collection.
It will also be making use of "more natural materials". "We can't say too much at the moment," Tasani finishes, "But more details will be shared soon!"