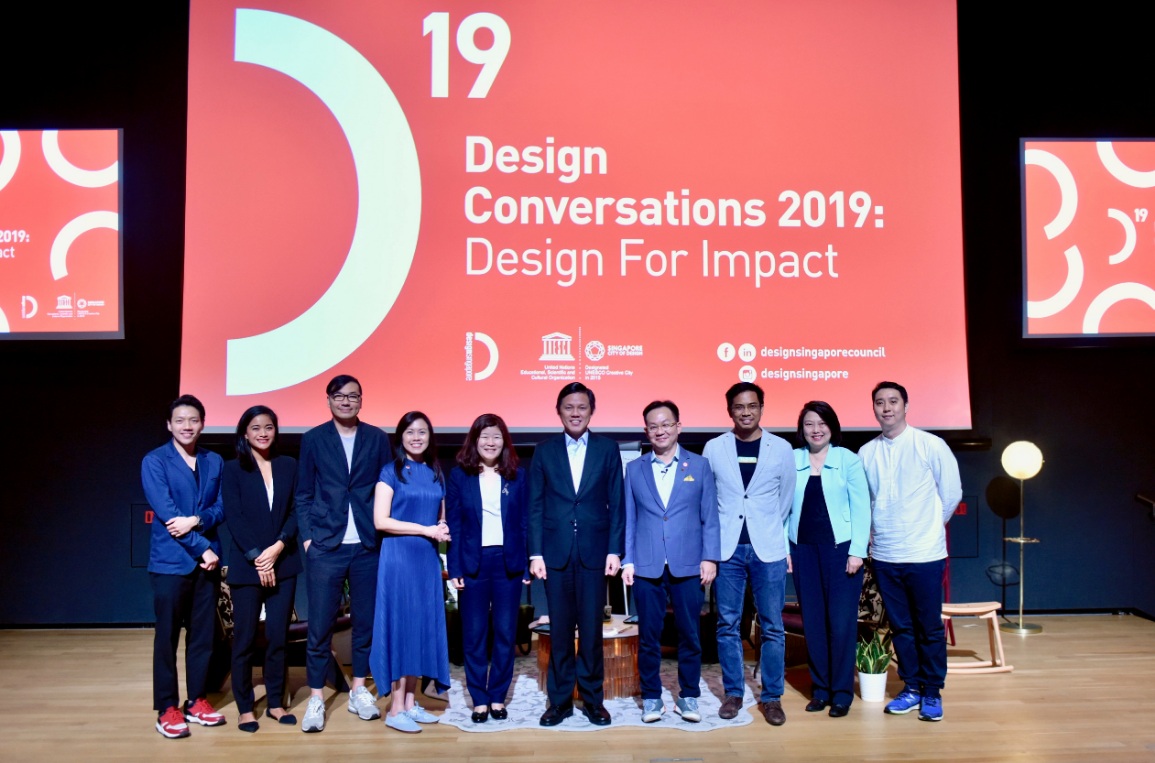 Fact: Hilton Hotels & Resorts took 93 years to grow its inventory of more than 600,000 rooms.
Also a fact: Airbnb only took four years to grow an inventory of more than 600,000 rooms.
One of the latter's secret weapons? Design thinking.
This was presented by Mark Wee, Executive Director of DesignSingapore Council (Dsg), when he spoke at the inaugural Design Conversations, an industry dialogue he and his team organised to discuss strategies and opportunities for the sector.
According to design firm IDEO, design thinking "encourages organisations to focus on the people they're creating for and leads to human-centred products, services, and internal processes".
No surprise then that Singapore is making a concerted push to promote it, as well as design in general, to propel innovation at every level of society, especially in the workforce.
The same event saw the launch of the Skills Framework for Design, which maps out options for those interested in a career in design.
It is a timely initiative since studies commissioned by Dsg have shown that by 2022, for every design job in design services firms, there will be 1.8 design jobs in non-design companies.
Technology companies, financial services and business consulting firms are key drivers of the demand for design talent.
Specifically, the Skills Framework spans 25 roles across the four tracks of design, business, innovation and technology.
It includes 18 generic and 48 technical skills and competencies, such as business model innovation, user experience design and design thinking practice.
This information is relevant for designers keen on deepening and broadening their skillsets, and non-designers who want to be equipped with design-related skills to lead innovation at the workplace.
The Skills Framework acts as a common language for individuals, employers and training providers.
It enables individuals to assess their career interests, identify relevant training programmes and prepare for roles they are keen on; it allows employers to identify relevant skills and invest in training to maintain a strong talent pool; it lets training providers gather insights about sector trends and emerging skills in demand, enabling them to design programmes that address industry needs.
Jointly developed by Dsg, SkillsFuture Singapore and Workforce Singapore, the Skills Framework is an integral part of the Industry Transformation Map for Professional Services.
Officially launching it was Minister for Trade and Industry Chan Chun Sing, who noted, "Designers and professionals from other sectors can now tap the Skills Framework to chart rewarding careers. This will help us grow a design-empowered workforce and build a robust, innovation-driven economy."
He also took the chance to share about the "grand challenges" Singapore is facing, and invited designers to work together to solve them.
These include:
- Breaking down the barriers between generations in a community as Singapore becomes an aging population
- Encouraging cohesion and social inclusion in our society, while still maintaining privacy
- Designing buildings that adapt and evolve successfully with the communities they serve
- Decreasing the reliance on air-conditioning (we currently use one-third of our energy to cool our buildings)
- Reducing waste
- Getting buy-in for workforce training despite the pressures at work and home
It remains to be seen who will pick up these gauntlets but with the Skills Framework, we are one step in the right direction towards encouraging designers to do so.
Photography:
DesignSingapore Council